With a four year kid and a husband who loves flavoured drinks I keep trying new drinks. I prefer home made drinks to packaged drinks to manage the sugar intake and preservatives.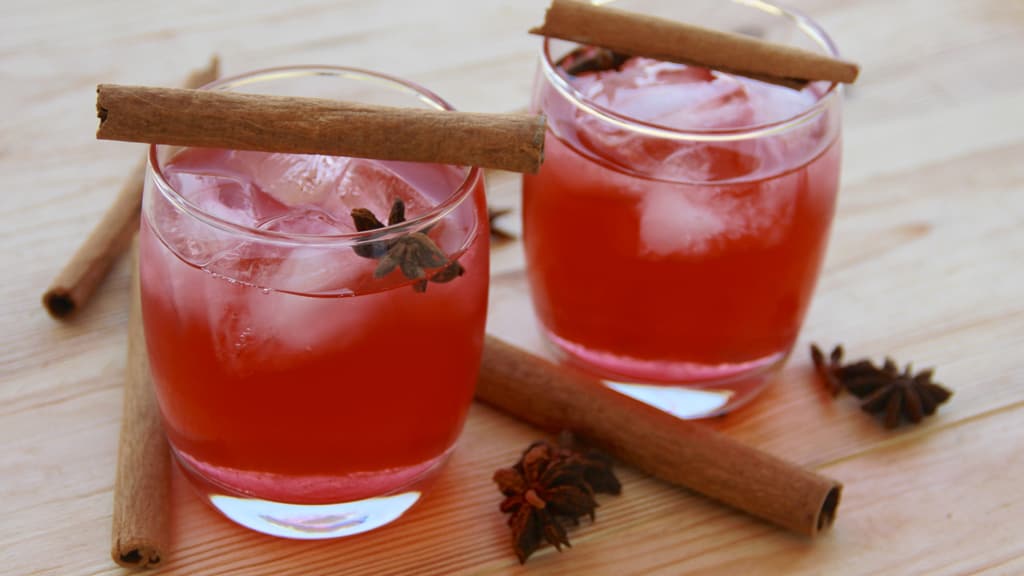 I had some frozen cranberries in the freezer so thought of making a drink with it. The intense color of this drink has a great visual appeal and the flavors of star anise and cinnamon give it a very nice and subtle flavor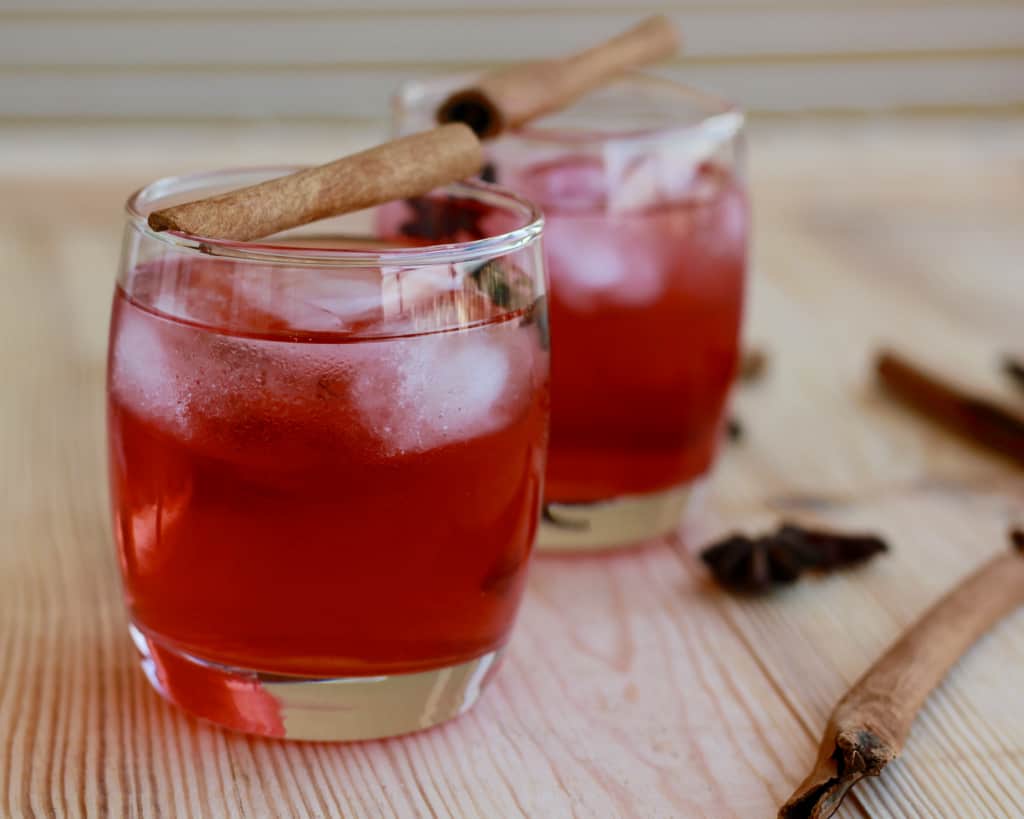 The usage of star anise has increased in our kitchen in last 10-15 years, prior to that it was not easily available in the market. The flower shaped spice is used in very small quantity and has a strong flavor. It is used extensively in Chinese cuisine.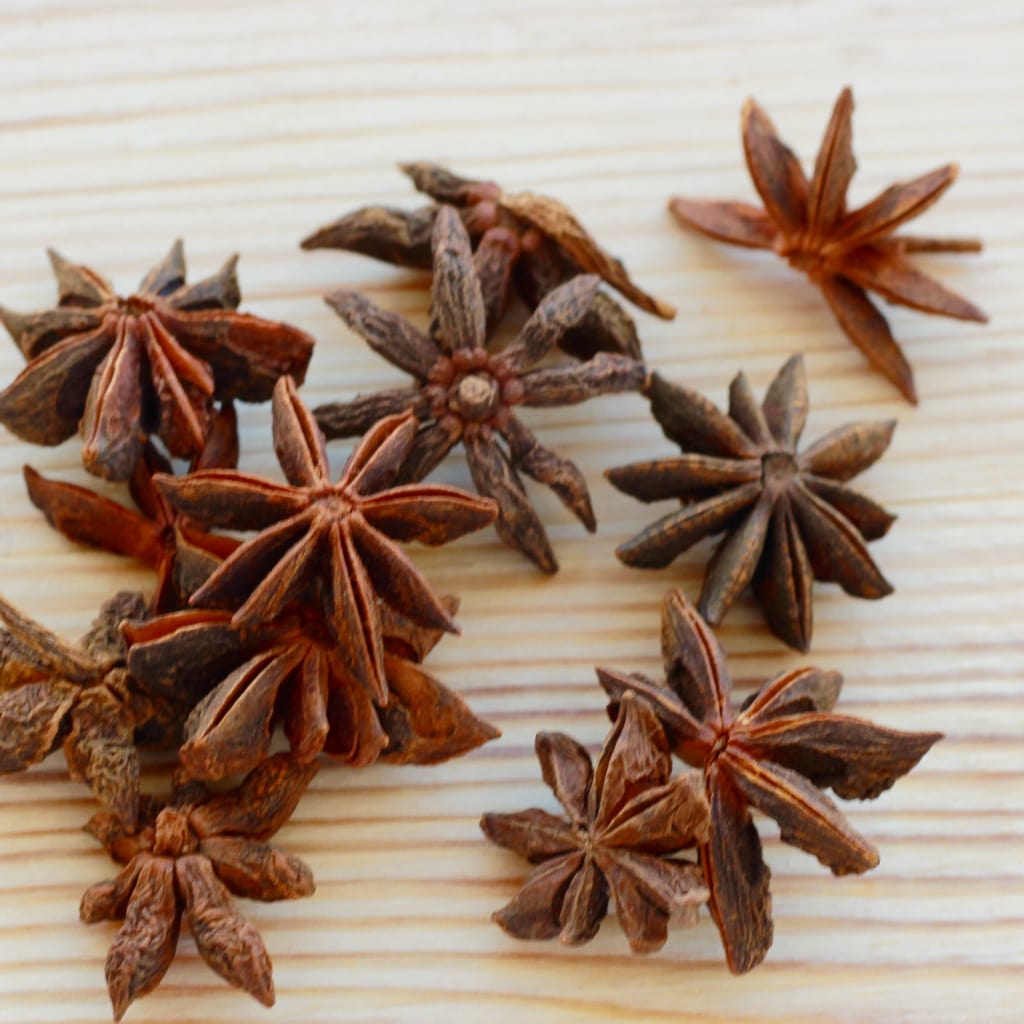 Cinnamon is definitely a spice that has was used in my mother's and grand mom's kitchen. Though the consumption has increased in last 10 years as we discovered medicinal benefits too. We put a small piece of cinnamon while boiling the water for green tea. It is said to be good for BP , Diabetes, joint pain etc.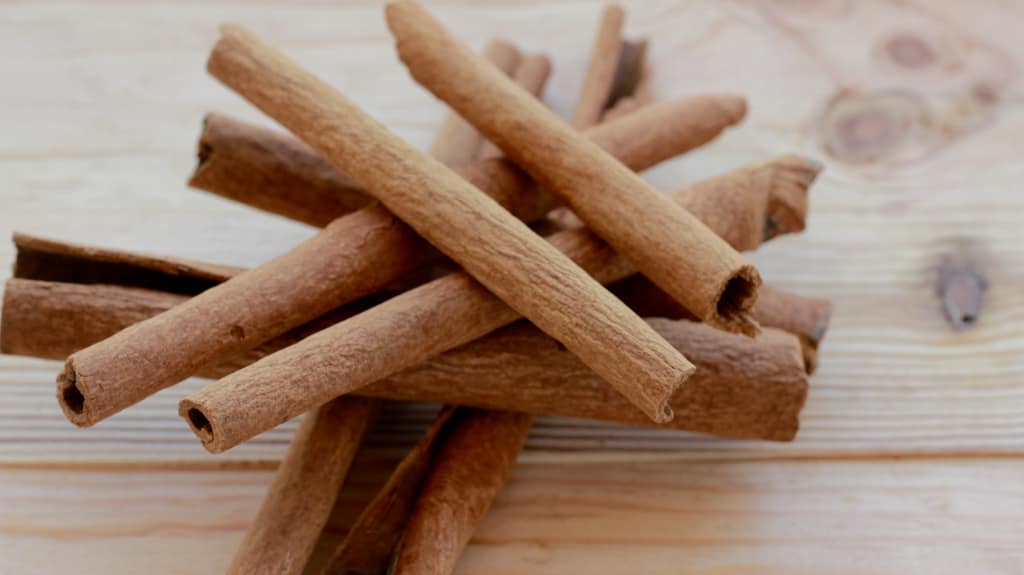 Boil all of above in a pot. When the water starts boiling lower the flame and let it simmer for another 2-3 minutes. With a spoon mash the cranberries

Switch off the gas and let it cool ( In winters you can serve it hot too)

Strain the juice and put in fridge

Serve it cold with lot of ice
If you like the recipe please show your support by hitting the little heart below and follow me.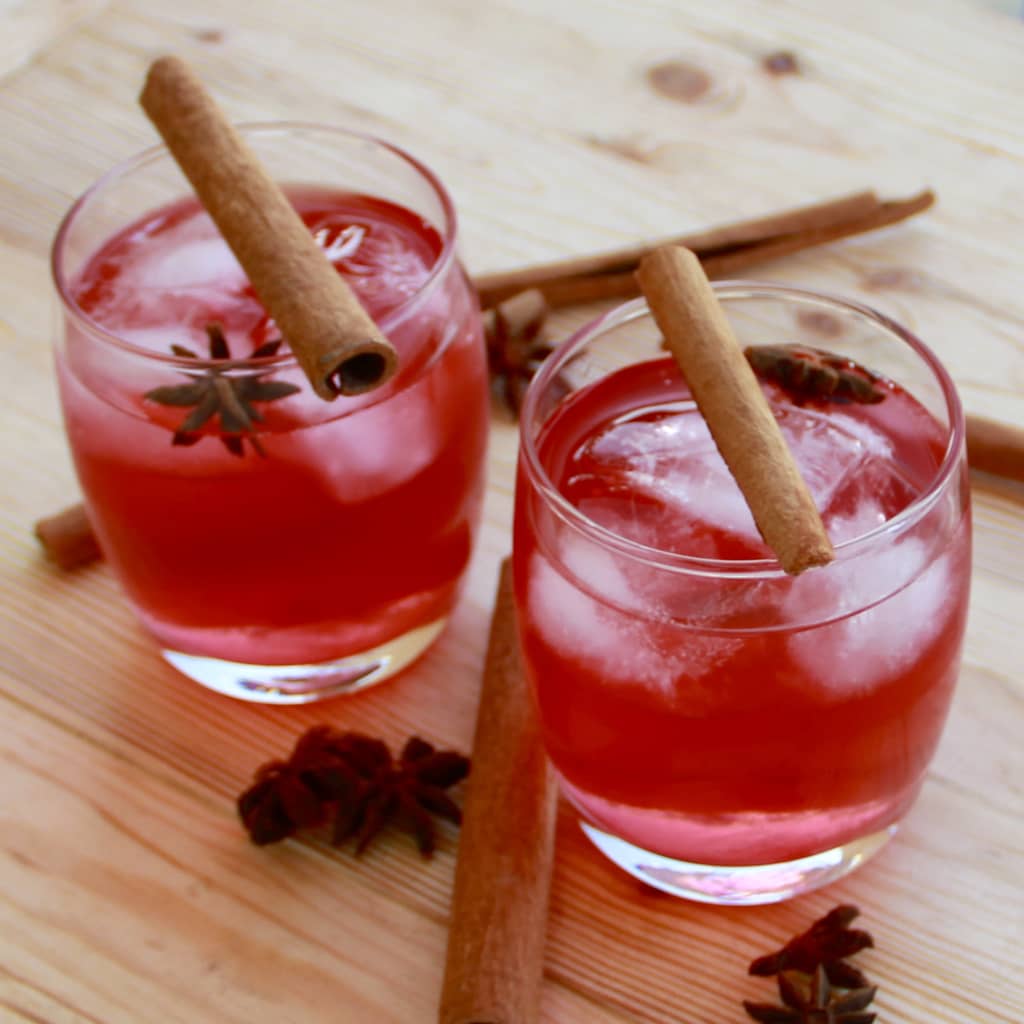 I would love to hear from you on how the recipe turned out for you, please leave a comment and rate it.