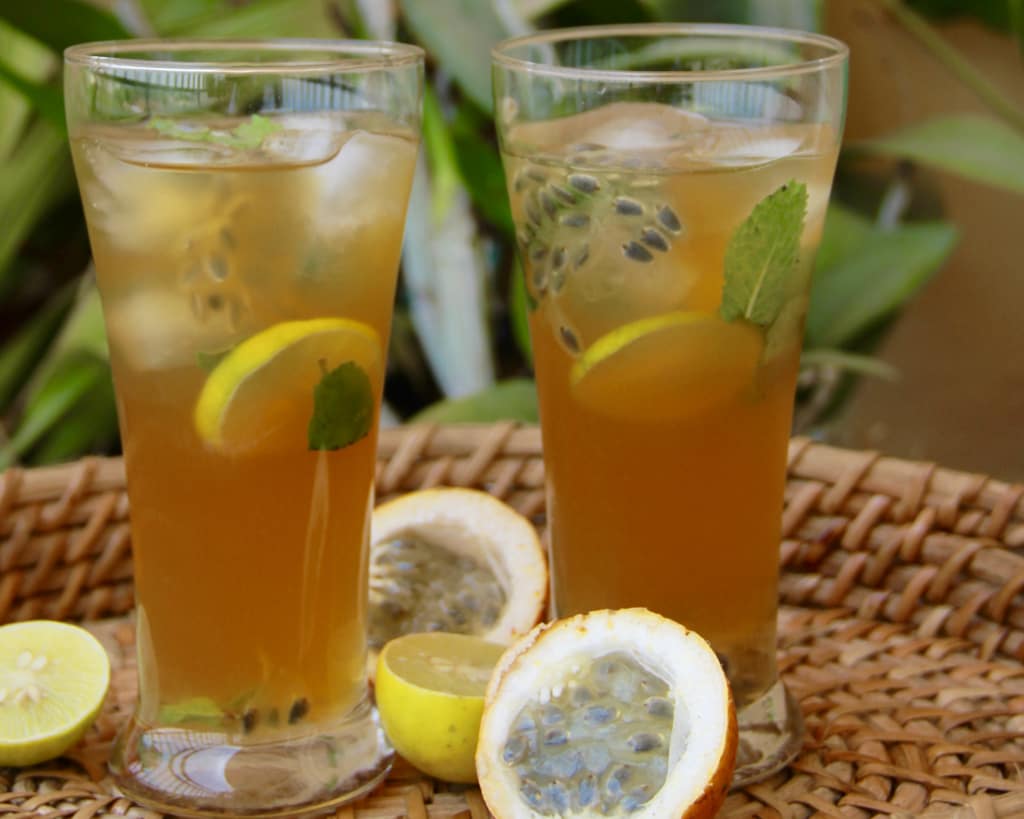 Summer , summer summer !! My child hood was spent in North India and it gets really hot during summers there. Those days it was almost a daily ritual to make fresh lemonade every evening. I did not have to follow this ritual since I moved to Bangalore. Bangalore weather remains pleasant for most part of the year and not sure if it's only me but this year it has been hot like never before. Also, in last few years I have given up drinks with sugar as much as I could.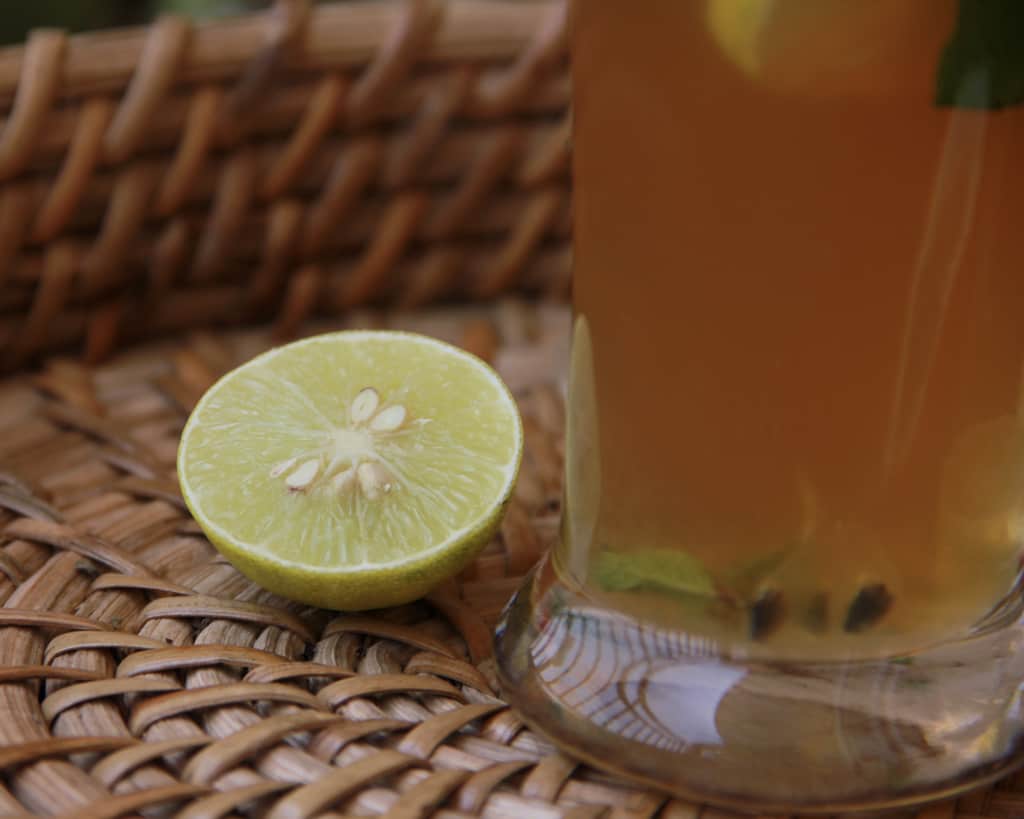 Unlike me my husband and daughter are fond of flavored and sweet drinks. There is always 2 vs 1 for the packaged drinks. Needless to say who wins…. But i always try and make different flavor drinks for them. This way at least they are aware of the amount of sugar they are consuming. My daughter is still young but is learning to differentiate between junk and healthy food.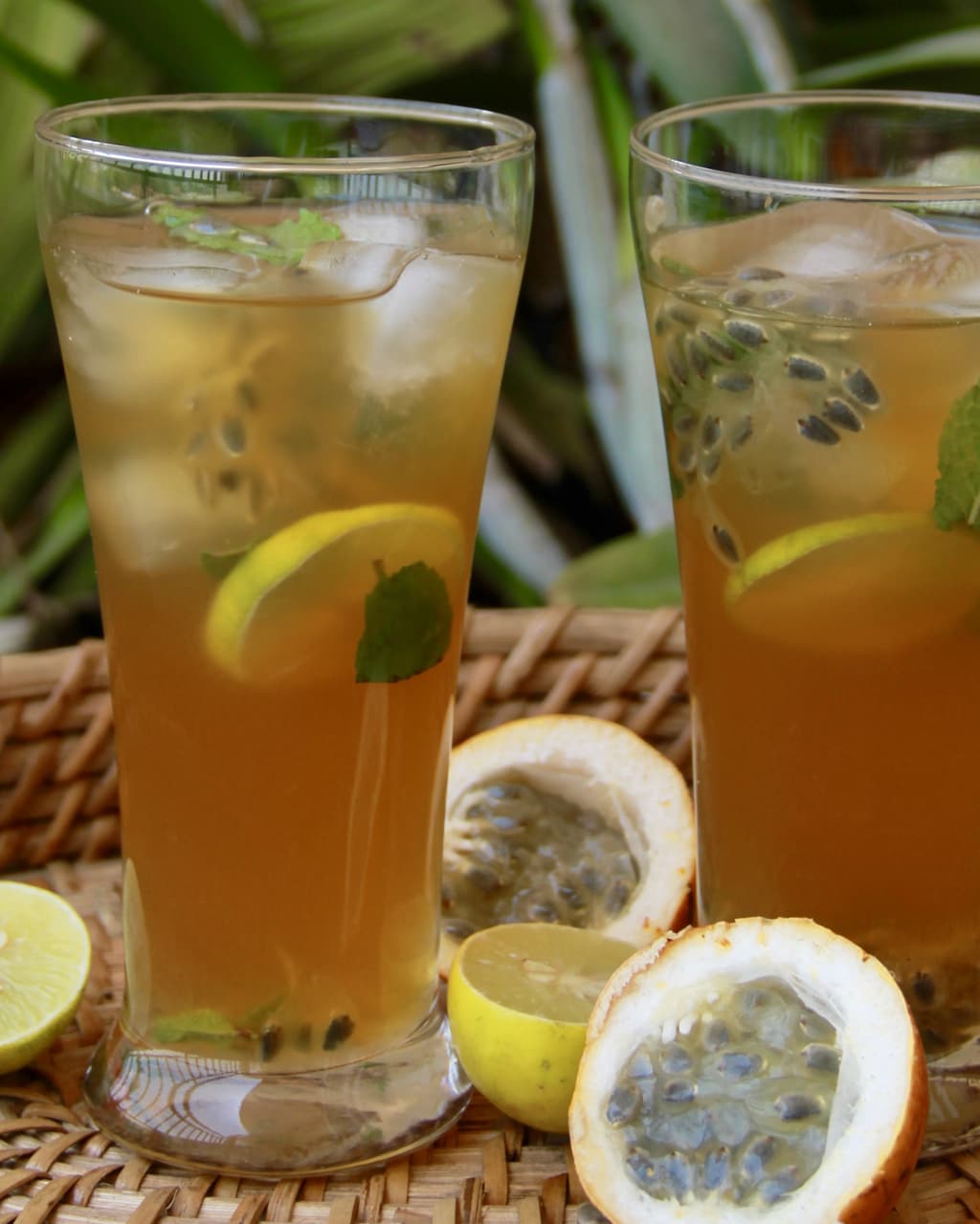 Though the consumption of carbonated drinks has gone down considerably at home, and I could see the shift towards other drinks. One of them is iced tea. So I thought of making iced tea with passion fruit. The drink was very refreshing and was rewarded by husband's "ummmmm nice" .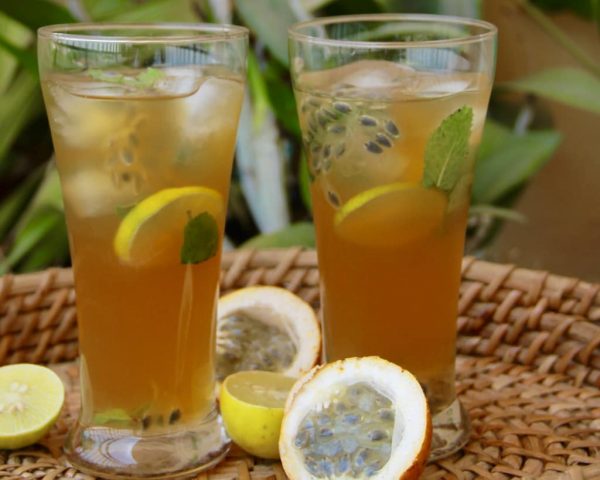 | | |
| --- | --- |
| | |
In a pot boil water , add tea leaves and switch off the gas

Cover the pot and leave it for 3-5 minutes

Add lemon juice and sugar and let it cool. You can increase or reduce the amount of sugar depending upon how sweet you want the drink to be

Strain and keep it in fridge

Before serving add Monin's mojito syrup, mint leaves and the pulp of passion fruit

Pour over ice cubes in a glass and serve chilled
If you like the recipe please show your support by hitting the little heart below and follow me.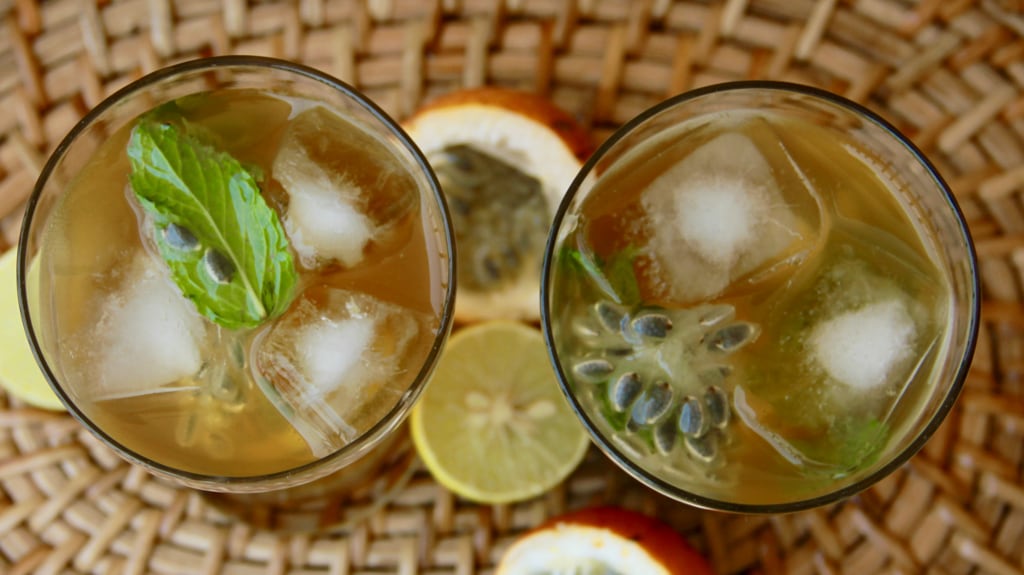 I would love to hear from you on how the recipe turned out for you, please leave a comment and rate it.