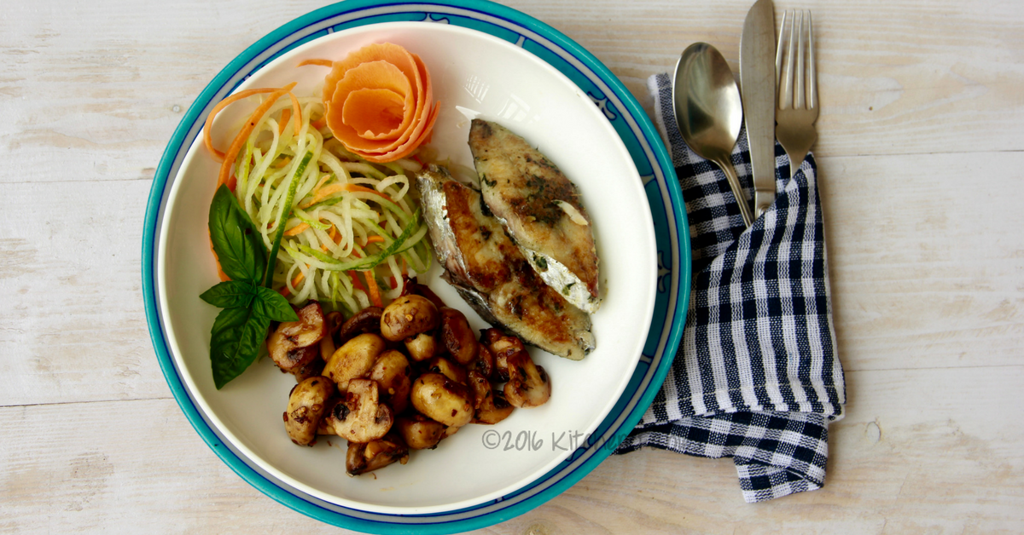 Healthy Herbed Seer Fish
Herbed Seer Fish is a protein packed healthy lunch option. Served with Salads and vegetables it is a complete meal. One day Pooja – My friend and a Nutritionist , asked me for few fish marination ideas. She leads a busy and active life, and usually does not have much time to prepare meals. At the same time she prefers to eat home cooked food for their cleanliness and health.
One of the recipes that I thought of doing, is this recipe which is very healthy and full of flavours.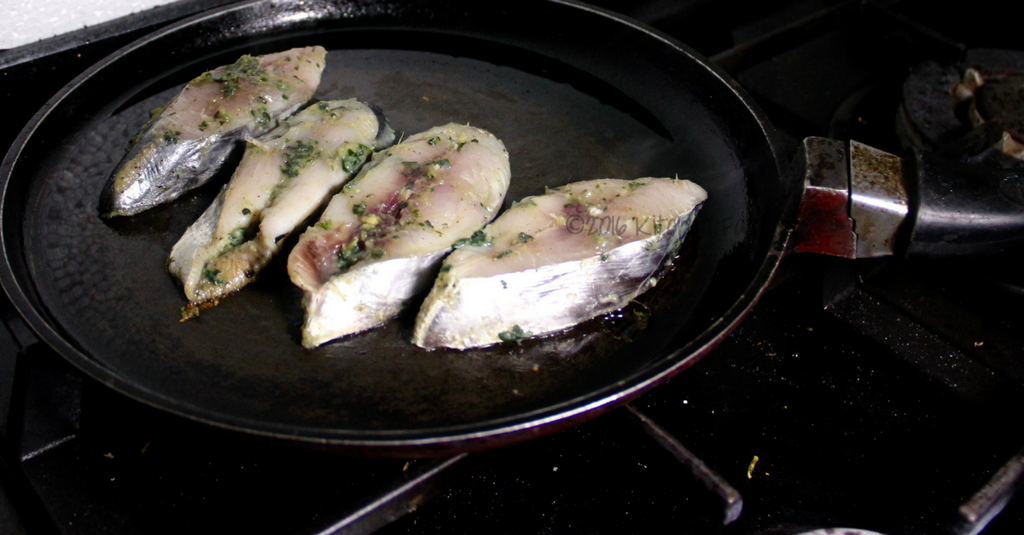 Healthy Fish Recipes
Seer Fish is a good source of Omega 3 Fats, Protein, Calcium, Iron and other essential minerals and therefore a good option for non vegetarians. An important aspect of healthy eating is to manage portions of various nutrients in a meal. 50% of my plate consists of Raw vegetables / Salads, 25% cooked vegetables and balance 25% is fish or chicken. I do not take any additional carbs- like breads or mashed potatoes, as for those trying to lose weight carbs from the vegetables will suffice. However, each body has varied needs and if planning to go on any kind of diet it is good to consult a nutritionist.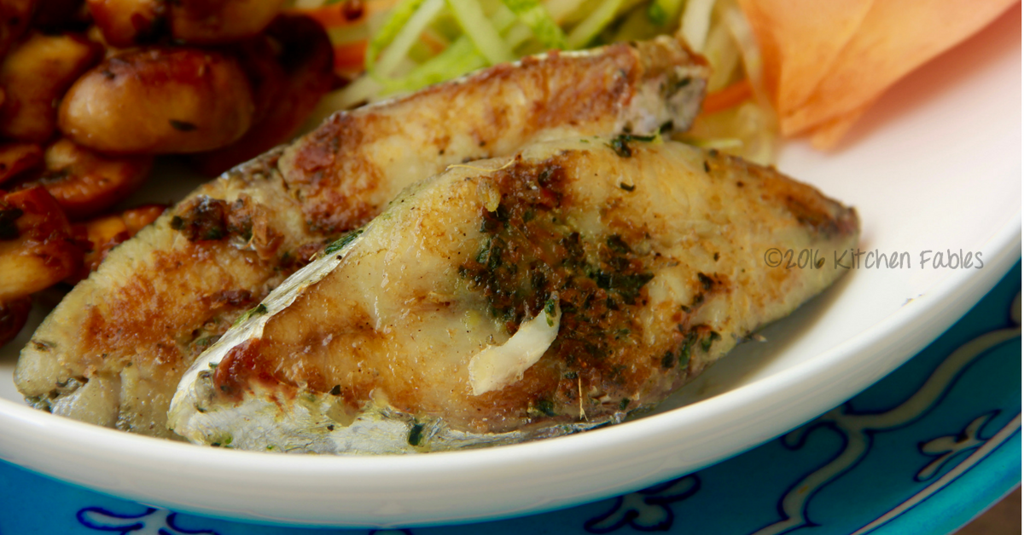 Pan Fried Seer Fish
While this recipe of Seer Fish is healthy it does not compromise on taste. I used fresh oregano and Basil to flavour the fish. I marinate the fish and freeze it in smaller portions as required for one meal. I try and include a small portion of fish in my daughter's daily diet regularly.
To know how to buy fresh fish – Click here. For this recipe you can use King Fish , Pomfret or Basa.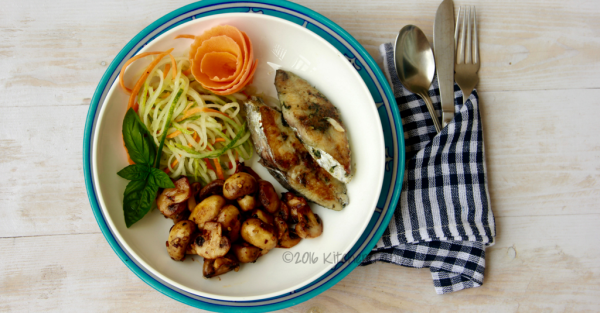 Wash and pat dry the fish.

In a mixer blend together ginger & garlic paste, herbs ( Oregano & Basil ) & salt.

Rub the paste generously on fish slices and leave it for half an hour.

Heat a non stick pan and put the fish. Drizzle oil when required. Cook the fish till golden brown on both the sides

Serve with Stir Fried Mushrooms and Salad