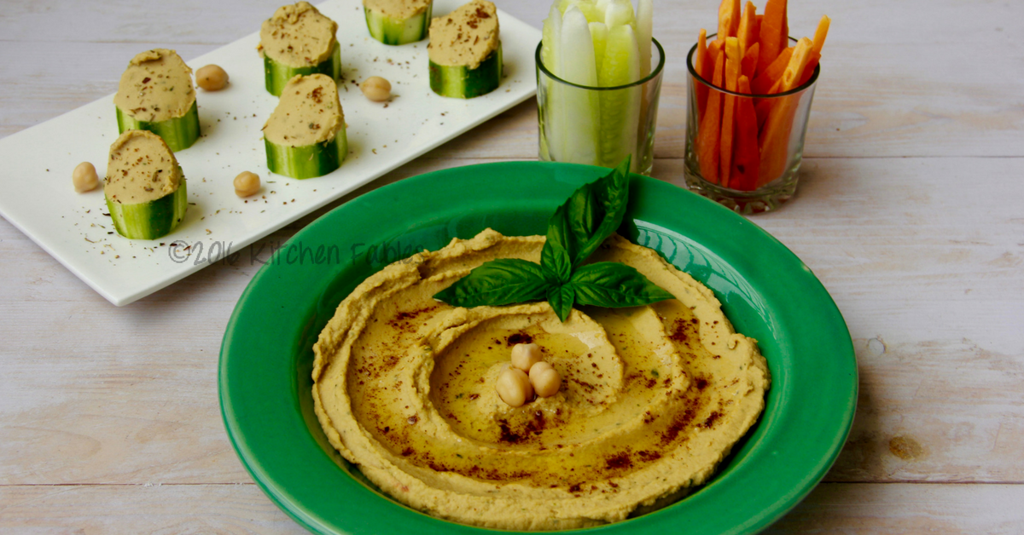 Hummus is a Healthy Dip from the traditional cuisine of Levant and Egypt. Made from Chick Peas, Tahini, Lemon and Garlic Hummus it is served as an appetiser and a dip. In most of the restaurants serving Mediterranean cuisine it is served with Pita Bread.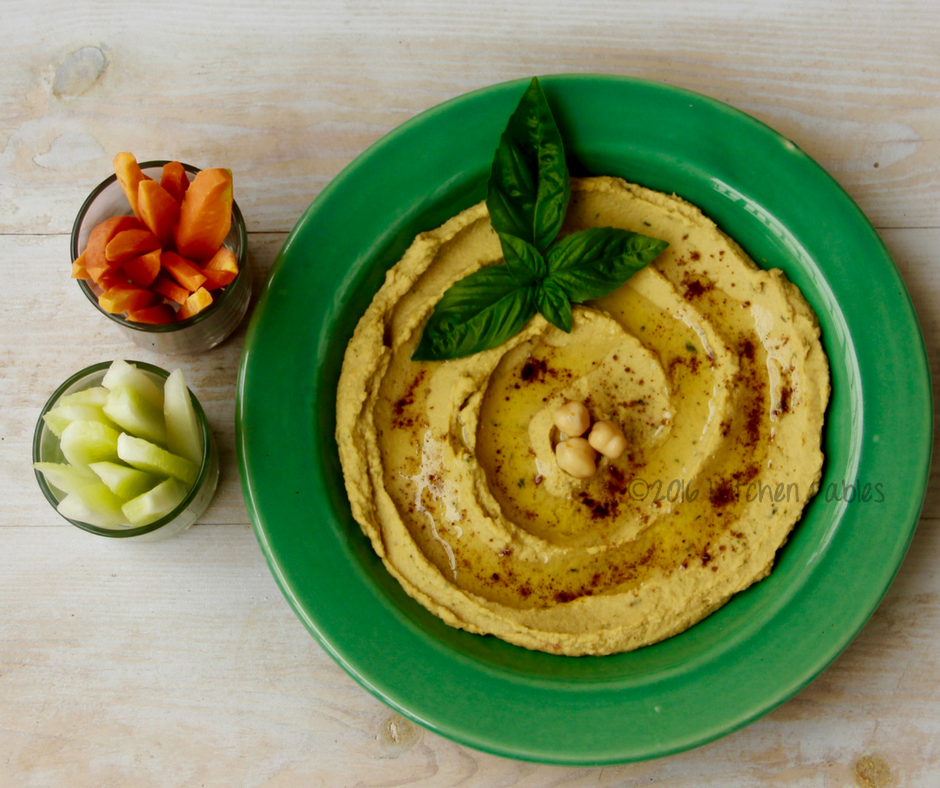 I make Hummus as an appetiser and serve with Veggies as an healthier option for get togethers at home. Hummus is easy to make and can be made in large quantities . It can be prepared a day or two advance and stored in the fridge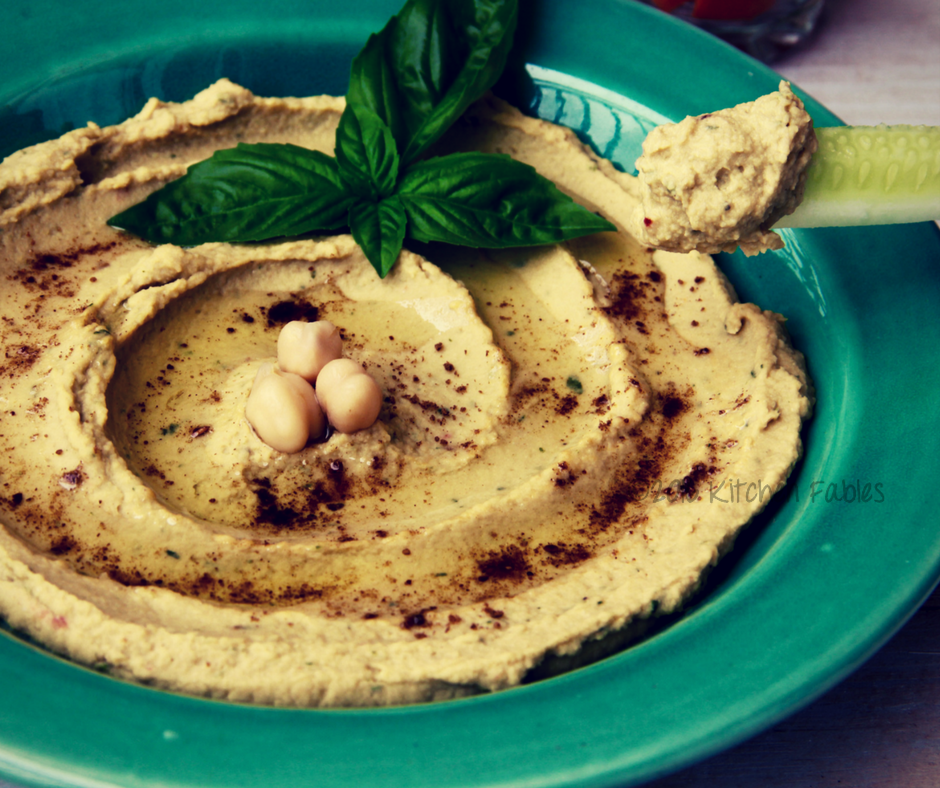 High in protein, dietary fibre and minerals Hummus is very nutritious and is an excellent snack option for vegans and vegetarians. Hummus on its own is also very tasty but to bring in variety I like to add Roasted tomatoes and fresh basil, which makes it even more tasty.
Soak Chickpea for 4 to 6 hours or overnight.

In a pressure cooker cook the chick pea with water and a little salt. Switch off the gas after 3-4 whistles.

Cut the tomatoes into four pieces , drizzle 1/2 teaspoon oil and salt and roast the tomatoes in the oven at 200 degrees for 15 minutes

Roast the sesame seeds for 5 minutes on slow flame.

Once the Chickpea is at room temperature, drain the water .

In a grinder put sesame seeds and pulse. Slowly pour 1/4 cup olive oil and blend.

Add tomatoes, garlic, chickpeas and pulse till it becomes a paste.

Add basil leaves and pulse. Add more salt if required.

Drizzle the leftover oil on top before serving. Serve with cucumber & carrot sticks or Pita bread.