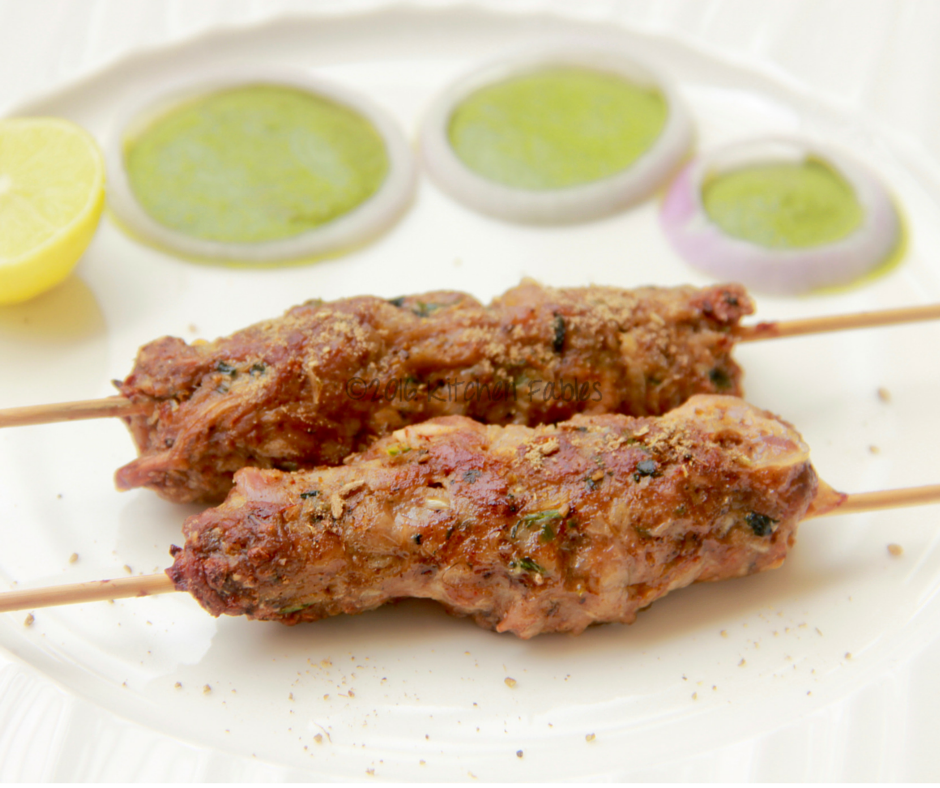 Mutton seekh kababs are made of minced mutton and grilled on a skewer. It is a starter that kids and adults both love. Frozen seekh kababs are readily available and therefore, most people do not make it at home. I am not a big fan of frozen and ready to eat products.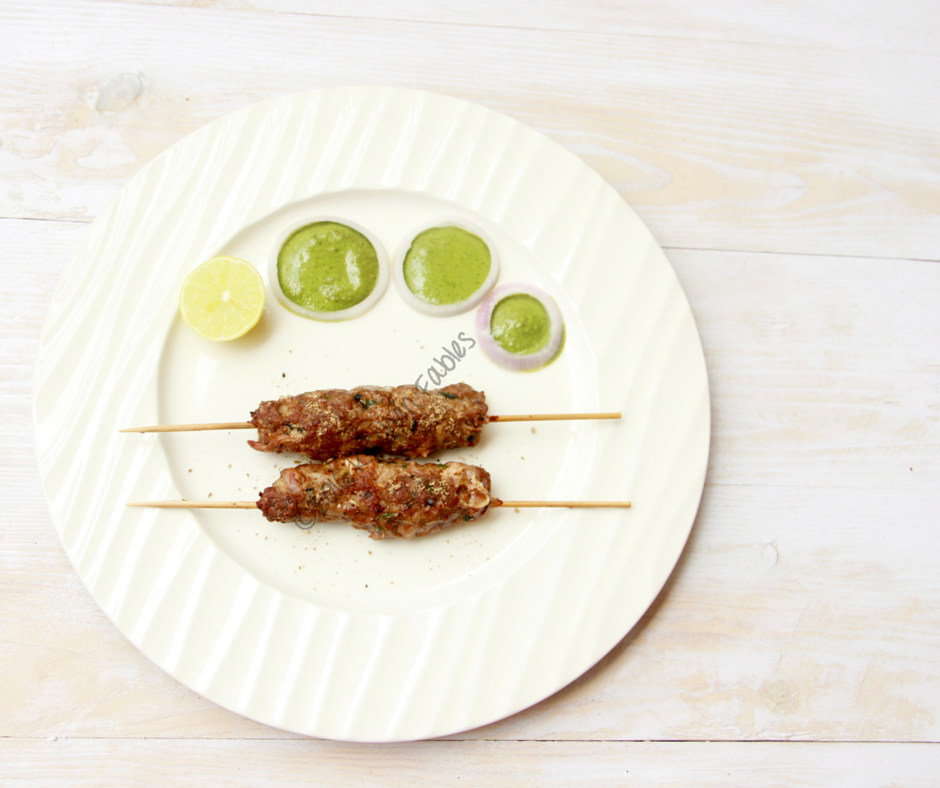 I have spent a considerable amount of my childhood in Lucknow which is famous for it's non veg food, especially Kababs. My Dad and Maternal Uncle were experts in the way meat was cut and which part to be used for a particular dish. Properly choosing the cut of meat can improve the texture of a dish remarkably. For Seekh kabab it is better to use the meat from the front leg, which is soft and tender. The mutton mince should be as fine as possible. The fat content in kababs is high. I specifically ask for removal of fat from the meat and add ghee instead to make it soft. I also add, raw papaya as a tenderiser. The raw papaya if added in excess will over power the meat taste, so the quantity of raw papaya has to be properly measured.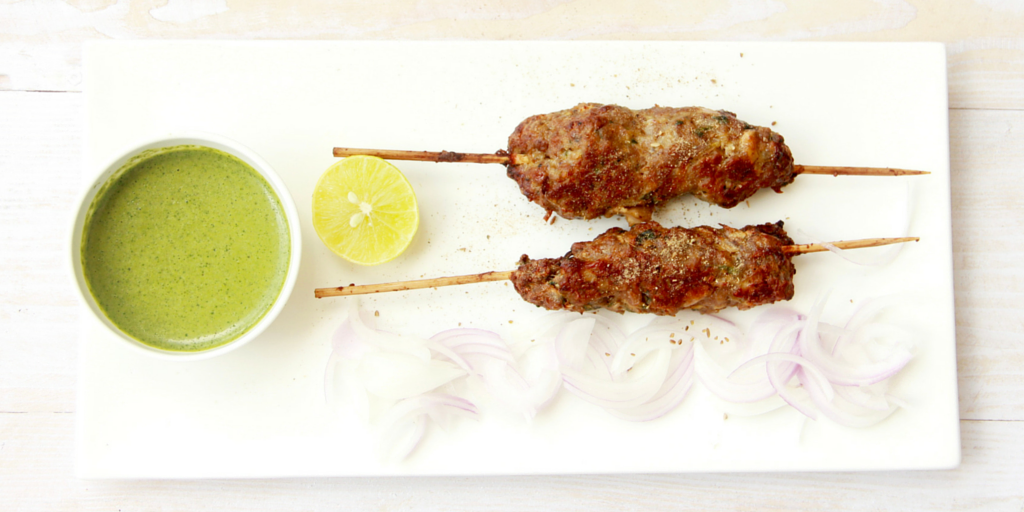 To grill the kababs a tandoor or a charcoal grill is the most preferred option, however, since I was making a small portion, I used air fryer this time. I prefer to use my air fryer for smaller portions of food. You will be surprised to know the air-fryer can be put to use in multiple ways like grilling etc apart from frying. You can also use the grill option of oven in case you do not have an air fryer or you can cook it in a pan.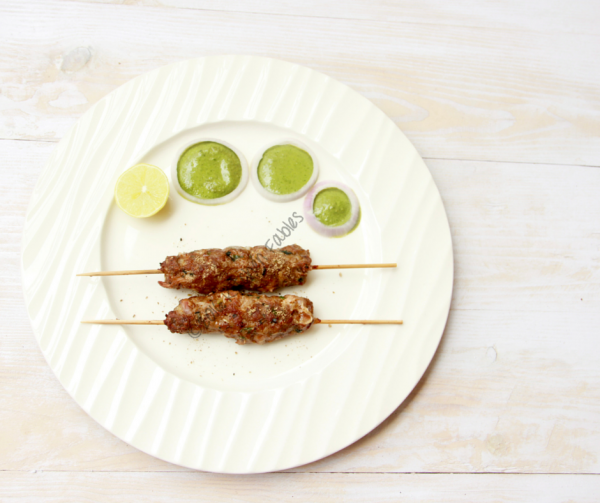 Mix minced mutton and raw papaya and keep it aside for 4 hours.

Soak the wooden skewers in water for 3-4 hours.

Later mix all the other ingredients .

Divide the mixture into 12 equal portions.

Take the skewers out of water and pat it dry an grease the skewers.

Grease hands with oil , pat the mixture and role it on the skewer.

Put the skewers in the fridge for a minimum of one hour.

Grill the kababs on a grill or an air fryer or in oven at 190 degrees. Spray the oil in between and turn. Once golden brown take it off the grill.

Sprinkle chaat masala , lemon and serve hot with mint chutney and sliced onions.
If you like the recipe please show your support by hitting the little heart below and if you would like to be notified whenever I post a new recipe please click the follow me button.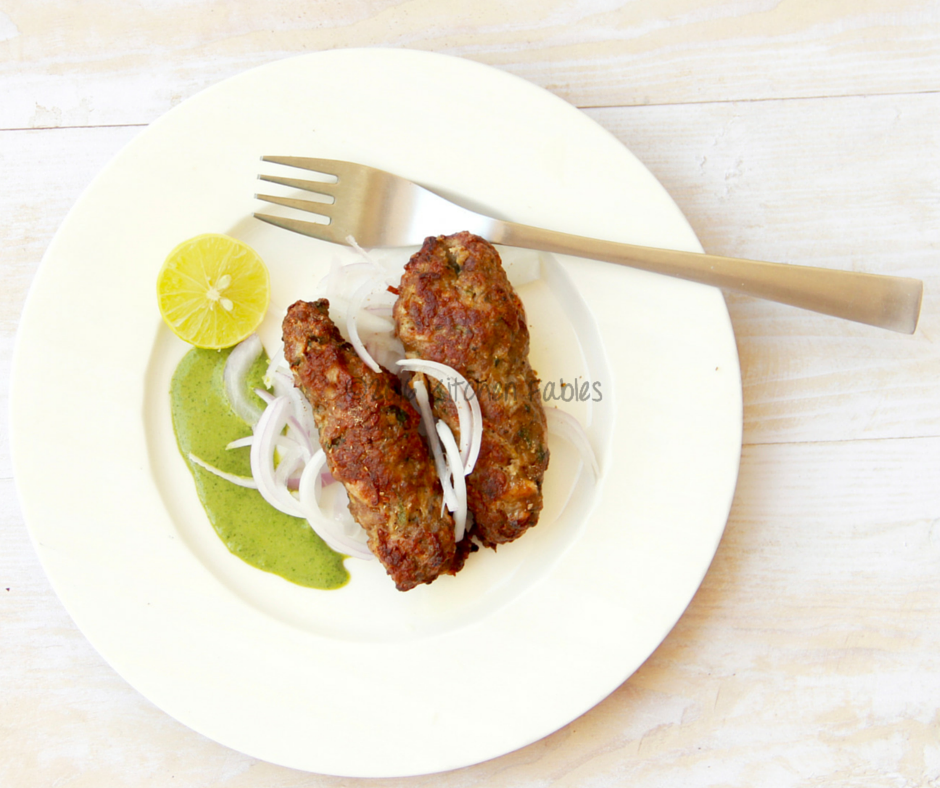 I would love to hear from you on how the recipe turned out for you, please leave a comment and rate it.