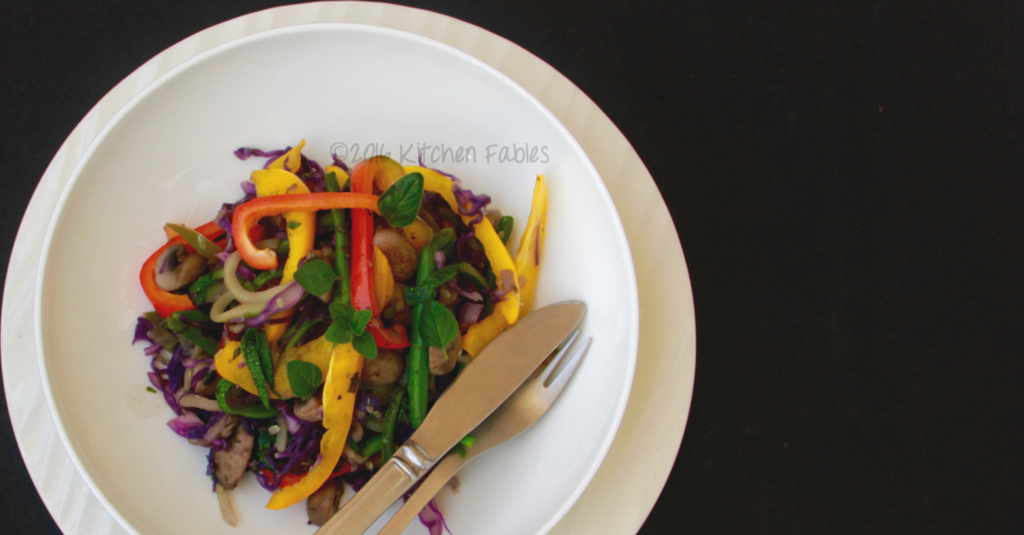 Healthy Meal Option
A must-try recipe for those working on losing weight. It is a good option to increase your vegetable intake, adding a portion of protein like egg whites, tofu, chicken or fish makes a complete meal. I have used Zucchini, Beans, Bell Peppers, Mushrooms and Carrots and for flavouring I have used fresh Oregano.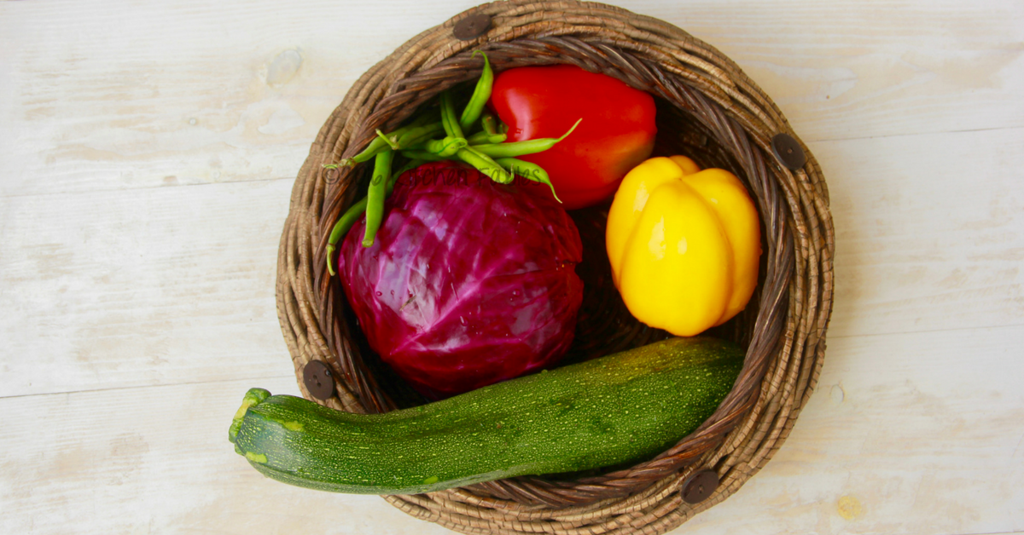 I have always maintained that Diet Food need not be bland. In fact I strongly believe that food should appeal to all the five senses.
Visual: Food must look good and served well. Ever wondered why the same dish is so appealing in a restaurant but is boring at home. It is worth putting a little effort to make your food look good.
Smell: Remember the time when before seeing the food you have been asked or you have have asked "What's cooking ? "
Touch: Food should be served at the temperature it is meant to be eaten. An ice cream served at room temperature or hot and sour soup just out of the fridge is definitely not appealing.
Sound: Yes, the sound of food, as you eat it, does make a difference. Most of us associate sound of food with the quality. For example by the sound of biting into an apple and or breaking of a chocolate we can judge their quality.
Taste: Last but not least, proof of the pudding is in the eating. It is important that all the flavours are used judiciously. Add just enough spices or herbs to enhance the flavour of the food without over powering it.
When food appeals to all the five senses, the digestion is better, as our focus is completely on the food and eating.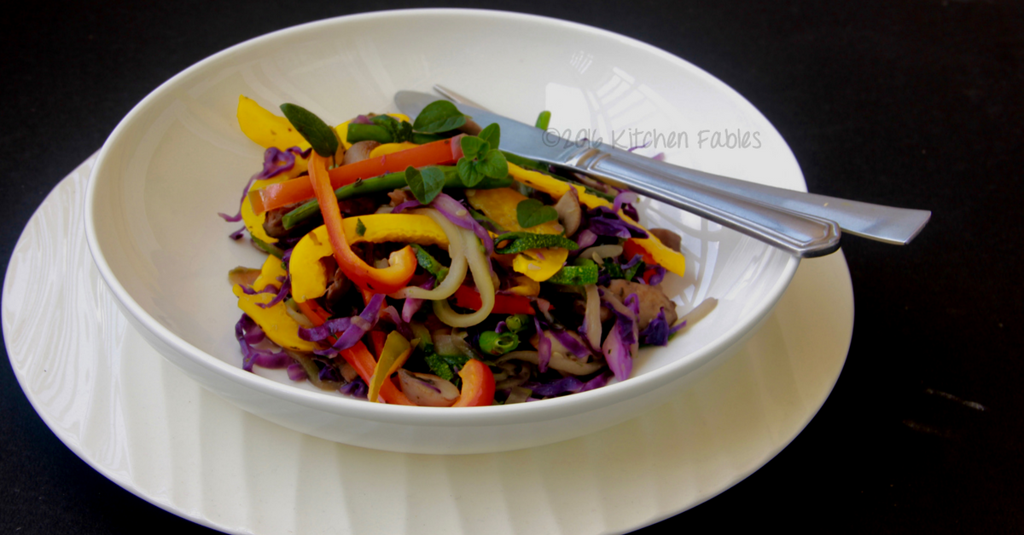 Stir Fried Vegetables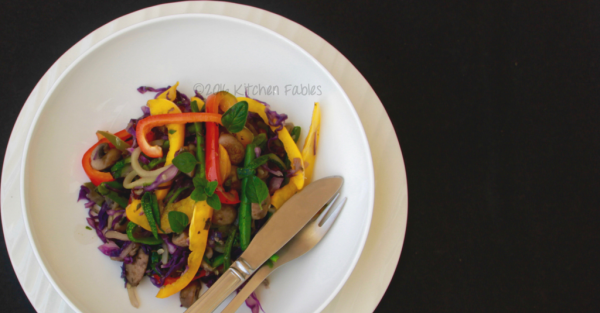 Cut Vegetables in identical sizes. I have used a Spiral cutter to cut the Zucchini, and therefore all the other vegetables are also cut in length ( Beans, Bell peppers & Cabbage).

If the mushroom are large cut them in to 4 , if medium cut them into 2.

In a pan heat oil and add oregano and mushrooms. Stir and add Beans. Stir for 2-3 minutes and then add zucchini.

Stir the vegetables at high flame. after 2-3 minutes add cabbage and bell peppers. Stir for another two three minutes. Add salt and stir. Serve Hot.