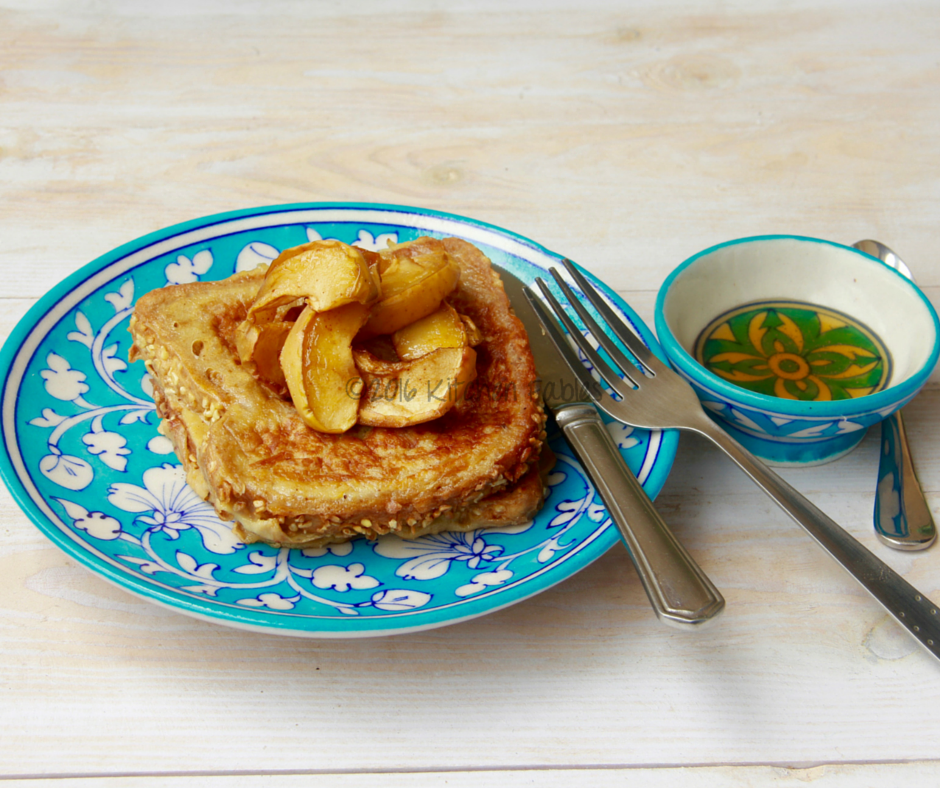 Sweet french toast doubles up as a quick classy breakfast and a dessert to satiate midnight cravings. In fact I prefer French toast over omeletes, sunny side up or any other egg preparation in the morning.
Its one of the breakfast that my daughter eats on her own. I cut it into small squares, rectangles and triangles as per her wish and then she helps herself with a fork. If only it was that easy for all her meals!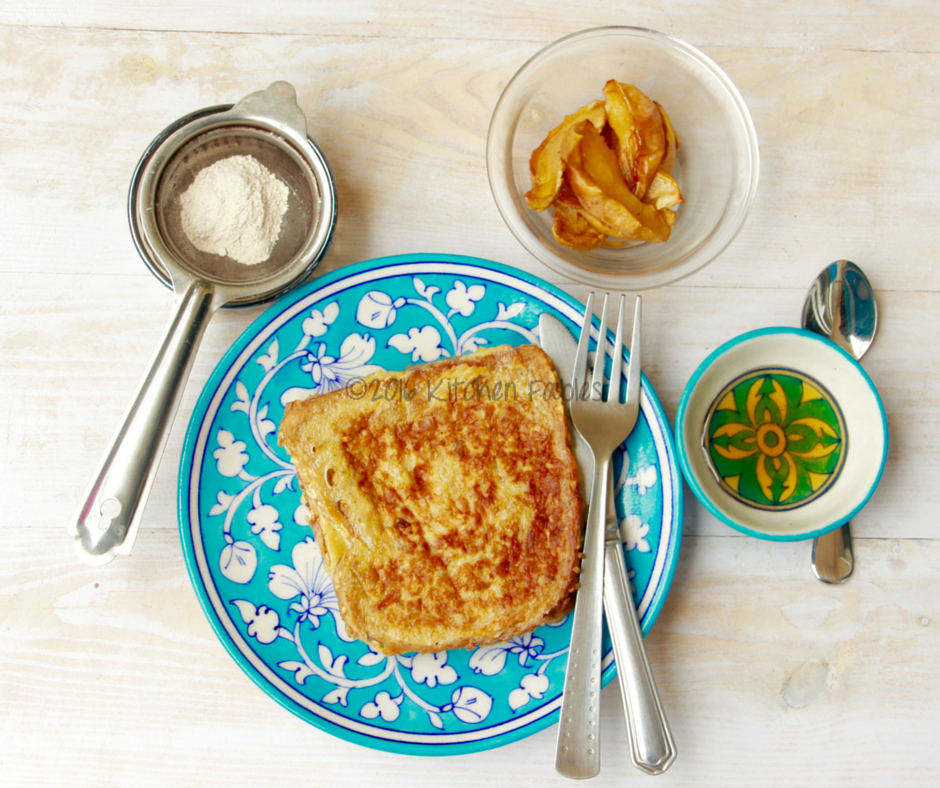 I remember during bachelorette days I would have Sweet French Toast almost every alternate weekend. When my friends would drop in, we would invariably stay up late and French Toast became the post midnight snack ritual.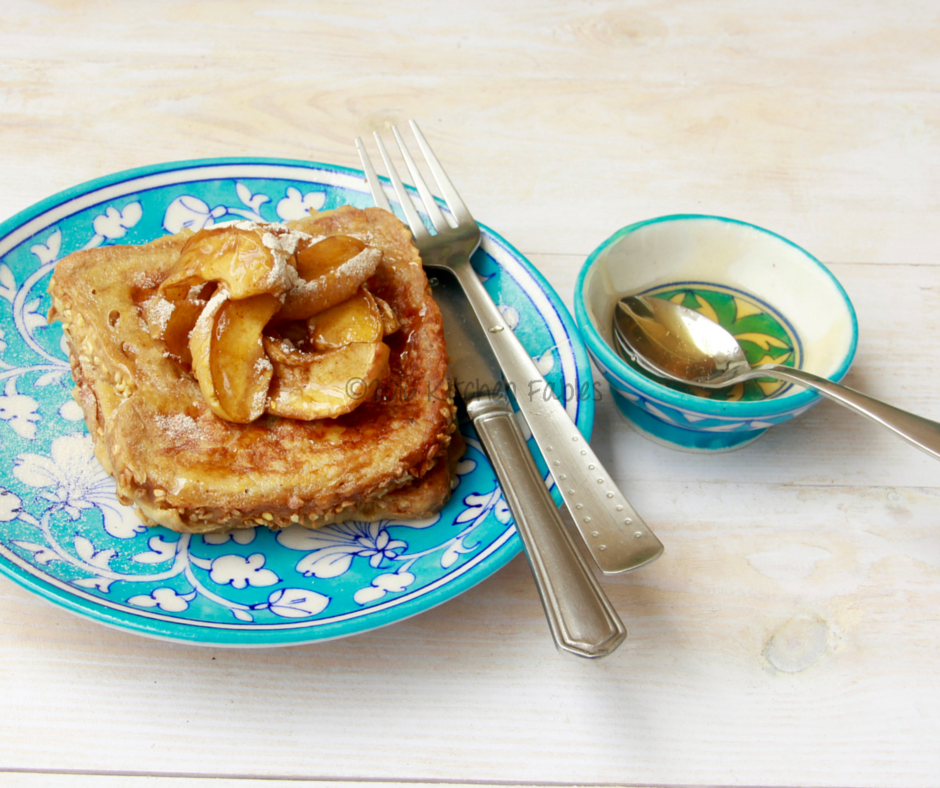 Making french toast is easy. For men reading this post, if you are looking to pamper your wife with breakfast in bed, this recipe will be very useful. I hope my husband reads and acts upon this 🙂. For the ladies my advice would be "make in small quantities and make him beg for more" :-D.
Most people use white sugar in French toast , I prefer to use powdered brown sugar as it gives a unique warm flavour and goes well with flavours of cinnamon and nutmeg. You can choose to use milk bread, whole wheat bread , brown bread or a multigrain bread. White milk bread certainly tastes better but I prefer Whole wheat bread which is more healthy.
This recipe also uses baked apple slices which are quick to make and simply delicious.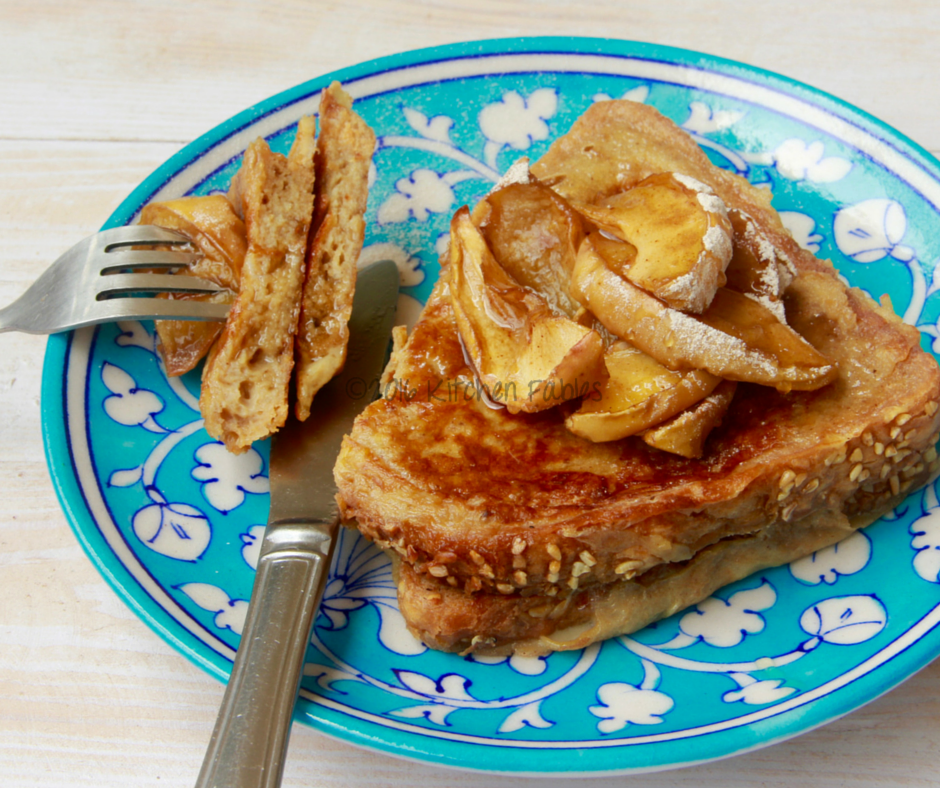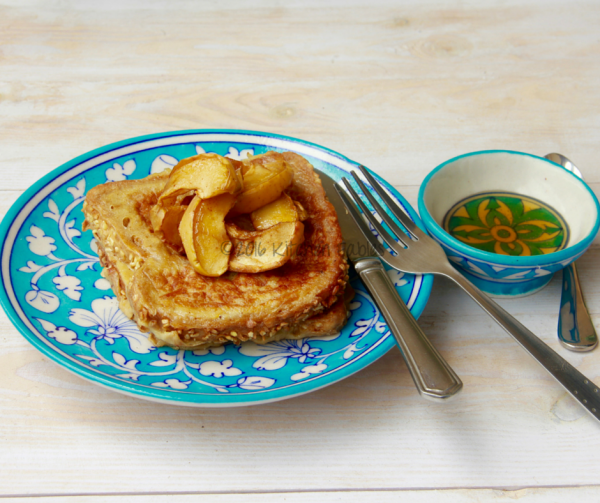 | | |
| --- | --- |
| | |
Preheat oven at 200 degrees.

mix 1 tablespoon of brown sugar with 1/4 teaspoon of cinnamon.

On a baking sheets uniformly spread the sliced apple and sprinkle the sugar mixture made in step [2] on both the sides. Bake for 10 minutes.

Whisk Eggs, Milk, 4 tablespoon of Powdered Brown Sugar, 1/4 teaspoon Cinnamon powder, Nutmeg Powder and Vanilla Extract.

Heat a skillet and then on medium heat melt a little butter. Dip one slice of bread at a time in the mixture and place it on the skillet. Flip it after a minute or till golden. Repeat for all the slices of bread.

Sprinkle the leftover Sugar and cinnamon mix and serve with baked apple and honey.