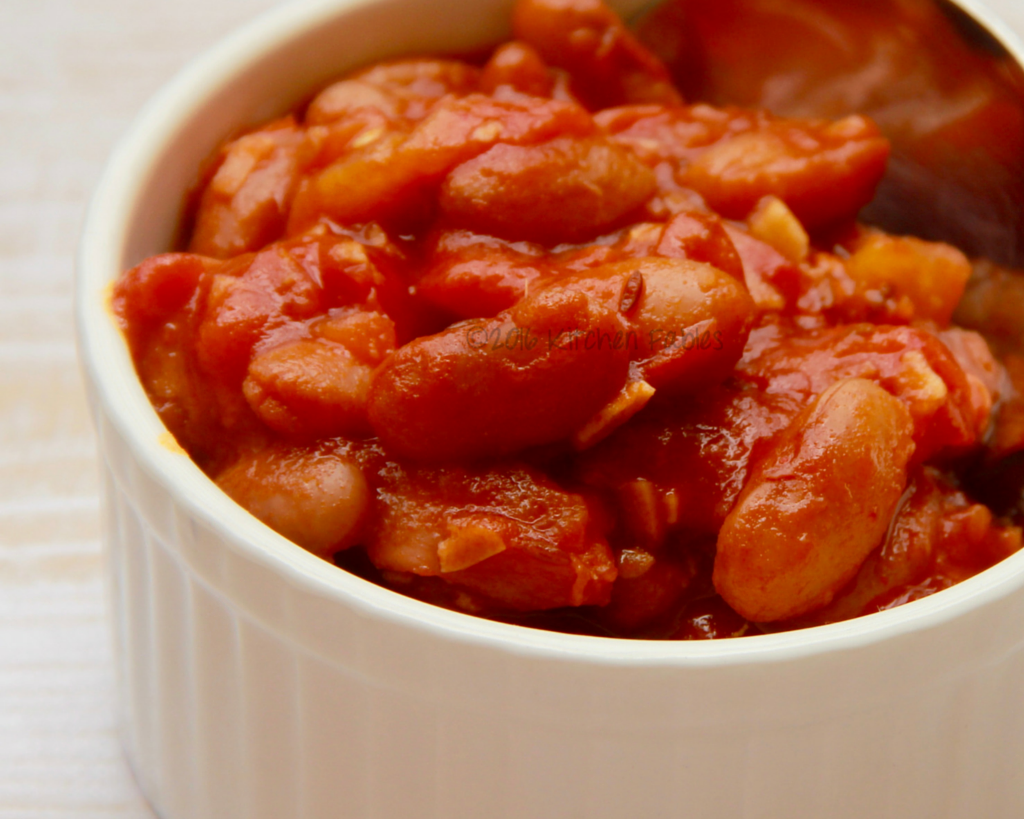 Baked Beans on Toast is my husband's favourite breakfast. Luckily its one of the dishes that I need not put in a lot of effort as I used to buy the canned baked beans. In the last few years , as I have moved away from packaged food as much as possible I started making Baked Beans with easily available Rajma / Kidney Beans, at home.
Though the name indicates that the beans are baked, they are usually slow cooked in slightly sweet tomato sauce. Over the weekend when I have more time on my hands I like to prepare a more elaborate breakfast instead of the usual oats or boiled eggs over the weekdays.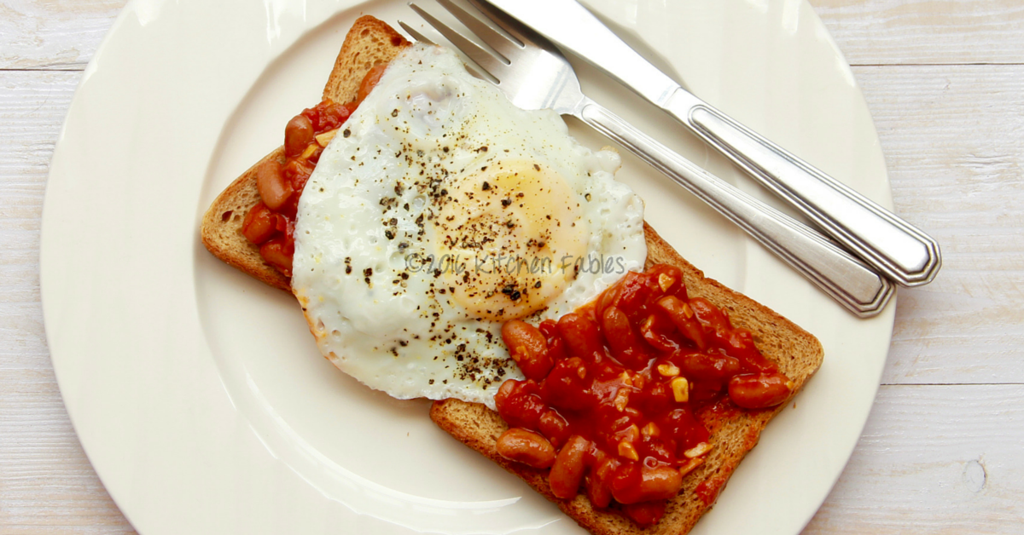 So, today I had planned to spend a little more time than usual, for preparing breakfast, while my husband and child were away for kid's swimming lessons. Why ? Well nothing special, just that I knew my husband would love it, and that is a big reward in itself. I think everyone likes to be pampered once in a while!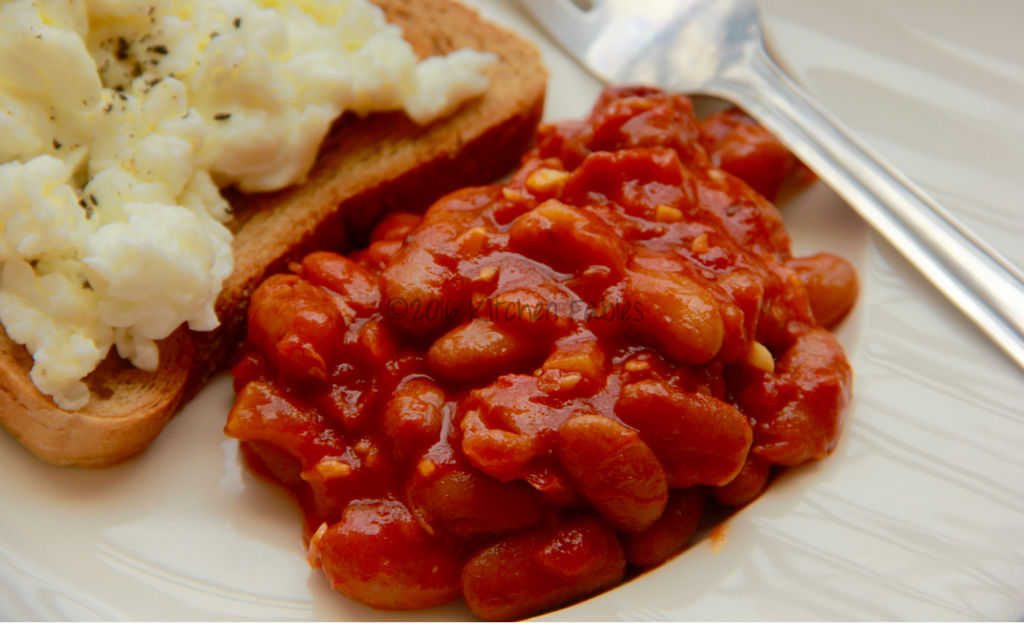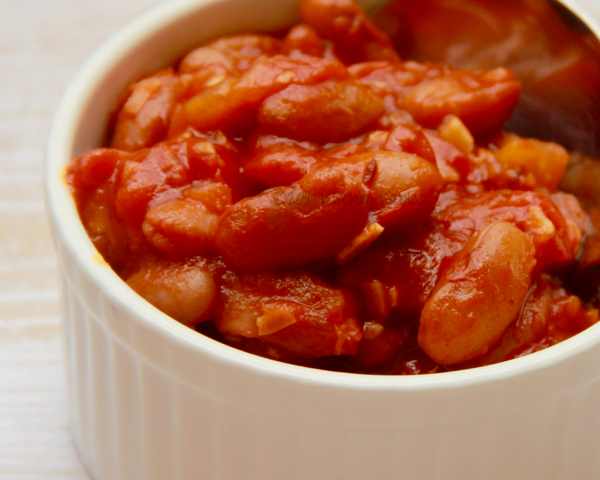 Soak the beans for 6 - 8 hours or overnight

Drain the water off and place Kidney beans in a pressure cooker with salt and fresh water. After the first whistle , lower the flame and wait for two more whistles.

In a pan heat oil and add garlic. When the garlic is light brown , add cumin seeds.

Once the cumin seeds turn brown add chilli powder and stir.

Add chopped tomatoes and cook. Stir every two three minutes.

when the tomatoes are cooked and you can see oil on the edges of vessel add the beans along with water and ketchup.

Cover the pan and cook for 5 minutes. Add more water if required. Keep stirring every 2 minutes.

Serve on a toast. You can add Sausage, eggs , pan fried tomatoes. I served it with an egg cooked sunny side up for my husband and scrambled egg whites for myself
If you like the recipe please show your support by hitting the little heart below and follow me.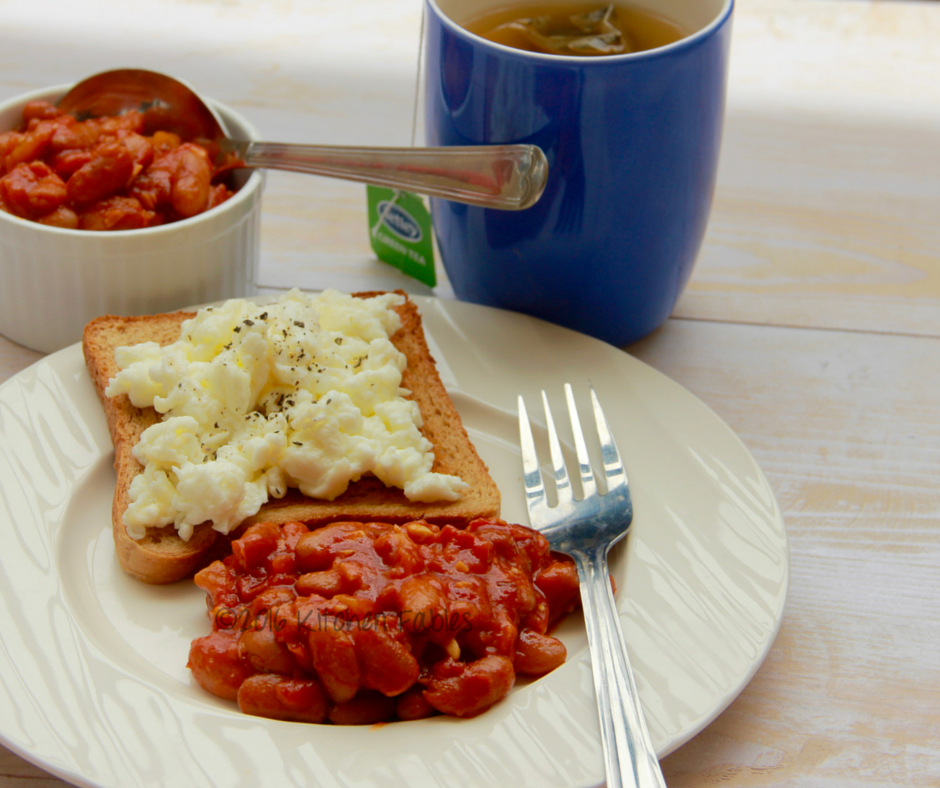 I would love to hear from you on how the recipe turned out for you, please leave a comment and rate it.