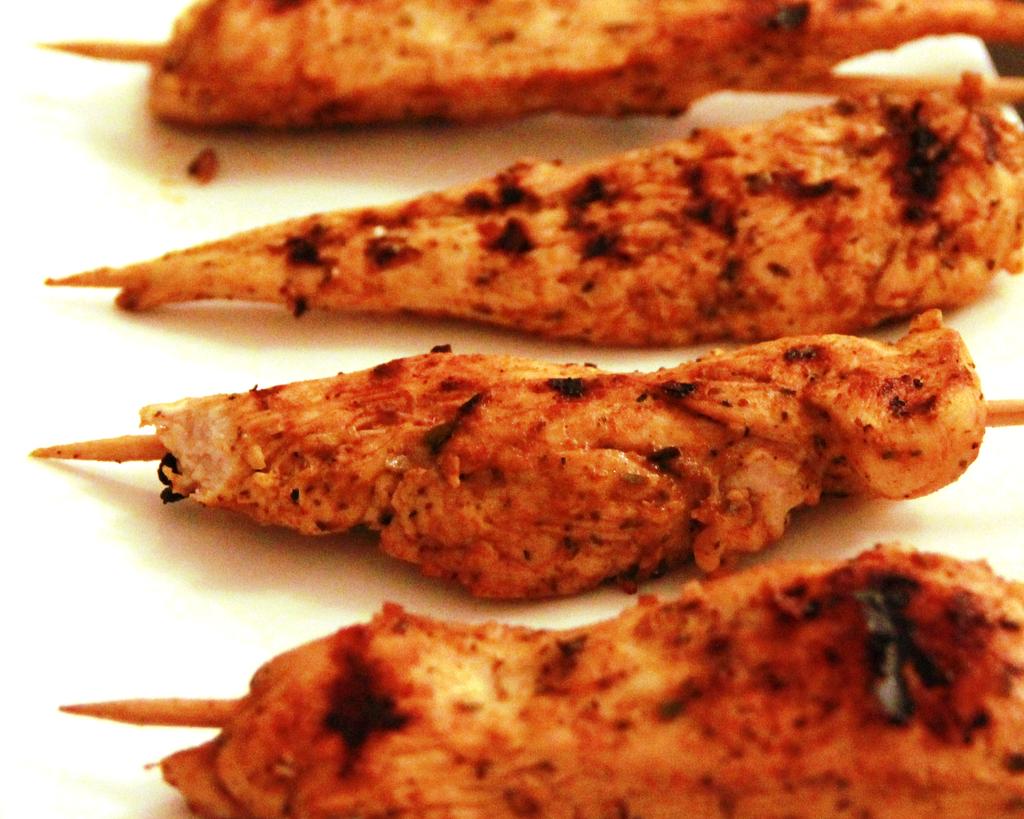 For a light dinner…the kid loved it. it was a joy to see the two year old kid pick & eat on her own and say " Nice"
Mix Oil, Lemon Juice, Cajun Spice , Salt and Pepper

Remove any excess fat from the chicken breasts. Wash and pat dry.

Cut each breast horizontally, into three pieces. Marinate in the mixture and keep it in fridge ( Minimum for two hour)

Pre heat the grill and grill the chicken 5-7 minutes on each side.