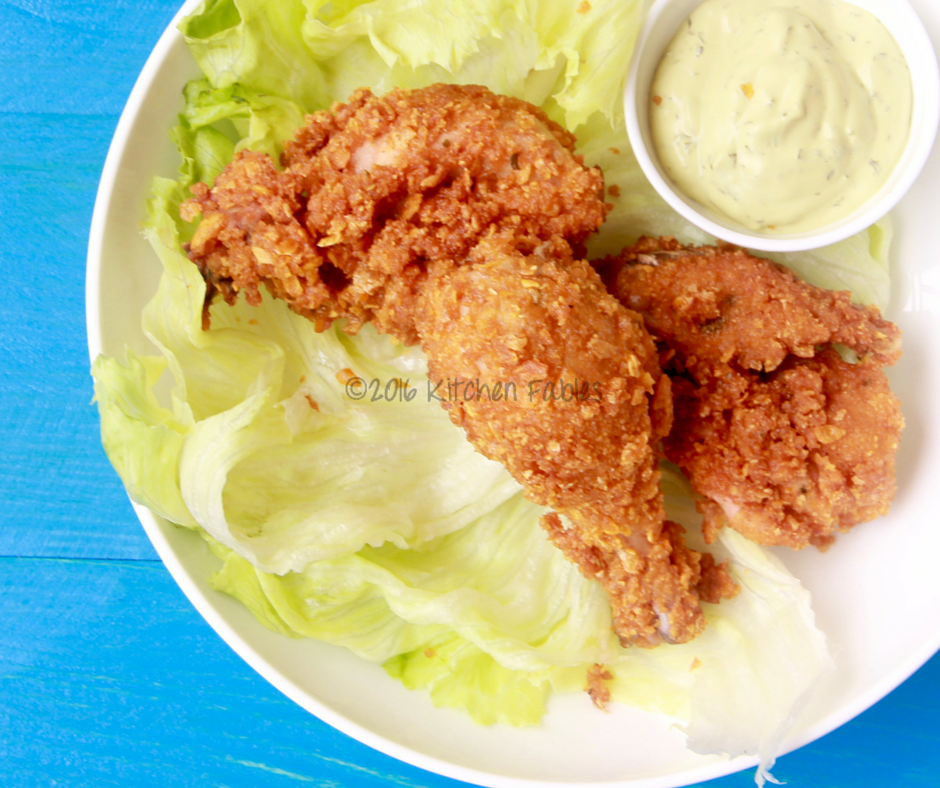 KFC Syle Crispy Chicken
Last week was family time. My sister with her family was visiting us. The house was alive and buzzing. One thing about my family, everyone loves food. It is fun to cook when house is full of food lovers. As a treat for the kids I made this crispy chicken which my nieces love.
For the Kids I deep fried it and for my mother I made it in my air fryer and both were equally good. Even though this Chicken recipe is deep fried, I do not mind making it occasionally as a treat for the kids. Kids simply love this chicken and I am happy as well as I know the ingredients that went into it.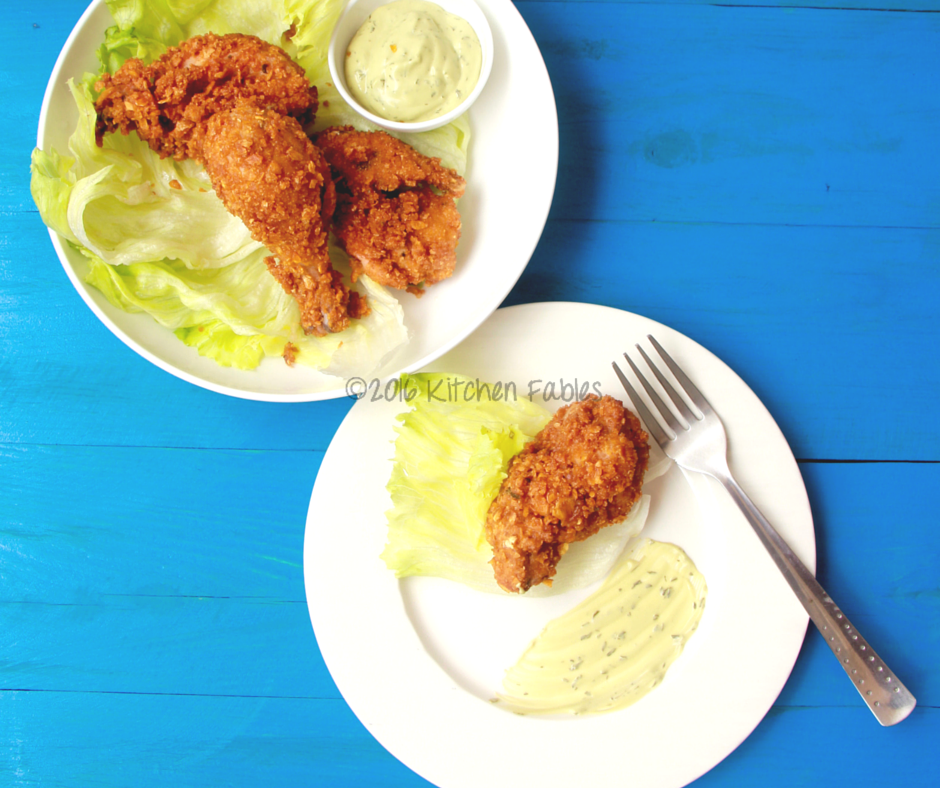 Home made Crispy Chicken
Crispy chicken is easy to make and quick too. It can be served as an appetizer or as a main course. With someone to help in frying it can be made for a large gathering too. I prefer to make Crispy Chicken with Chicken drumsticks or a small chicken cut into 12 pieces. Small size chicken is tender, marinates well and cooks easily. Larger chickens tend to be chewy.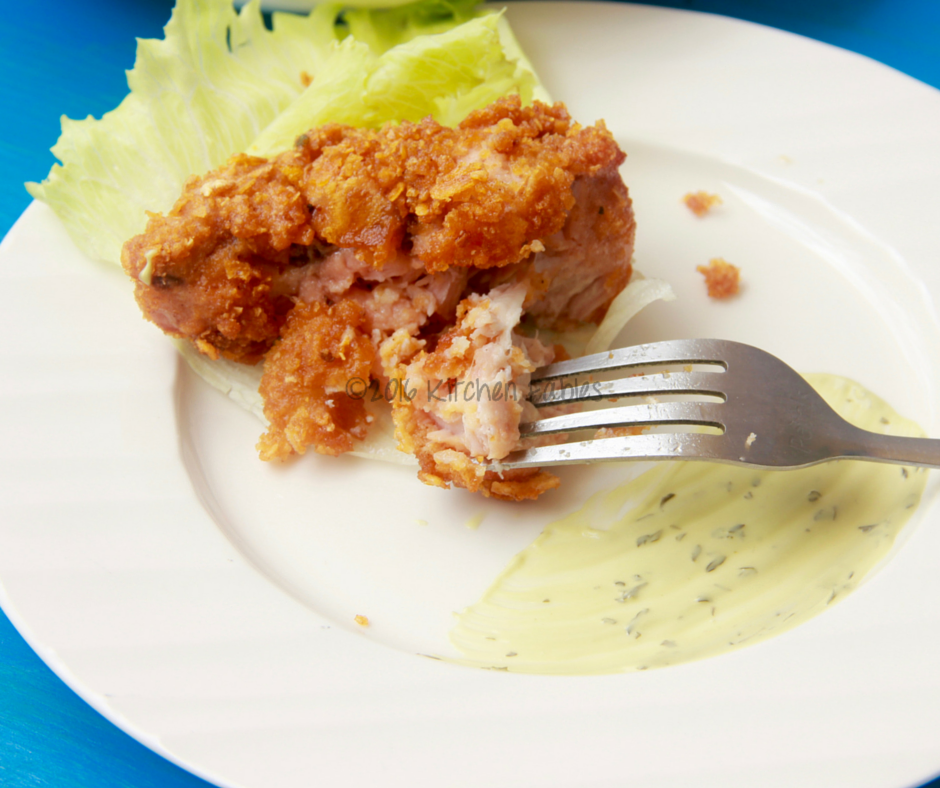 Crisp outer and Juicy chicken
Its a good idea to marinate the chicken with the spices a day before and keep it overnight in the fridge. The next day coat with a mixture of bread crumbs and crushed cornflakes. Bread crumbs are finer and cover the chicken uniformly while cornflakes give a crispy covering once fried. An important point to note here is to use original plain cornflakes and not flavoured cornflakes.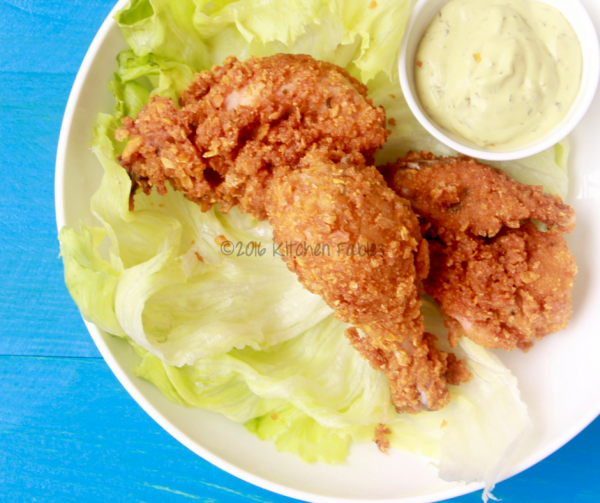 | | |
| --- | --- |
| | |
Wash and pat dry the chicken.

Marinate with all the ingredients listed above for marination. Keep the marinated chicken in the fridge for 6 hours, preferably overnight.

Lightly beat the eggs and add a pinch of salt.

Mix the bread crumbs and coarsely crushed cornflakes.

Dip the chicken pieces in the egg and then in the bread crumbs and cornflakes mixture.

Heat the oil and fry 3-4 pieces at a time. When the chicken is golden brown insert a fork to check if chicken is cooked. Chicken should be cooked in 8 to 10 minutes.

Serve hot with a dip of your choice.
If you like the recipe please show your support by hitting the little heart below and if you would like to get notified whenever I post something new please follow me.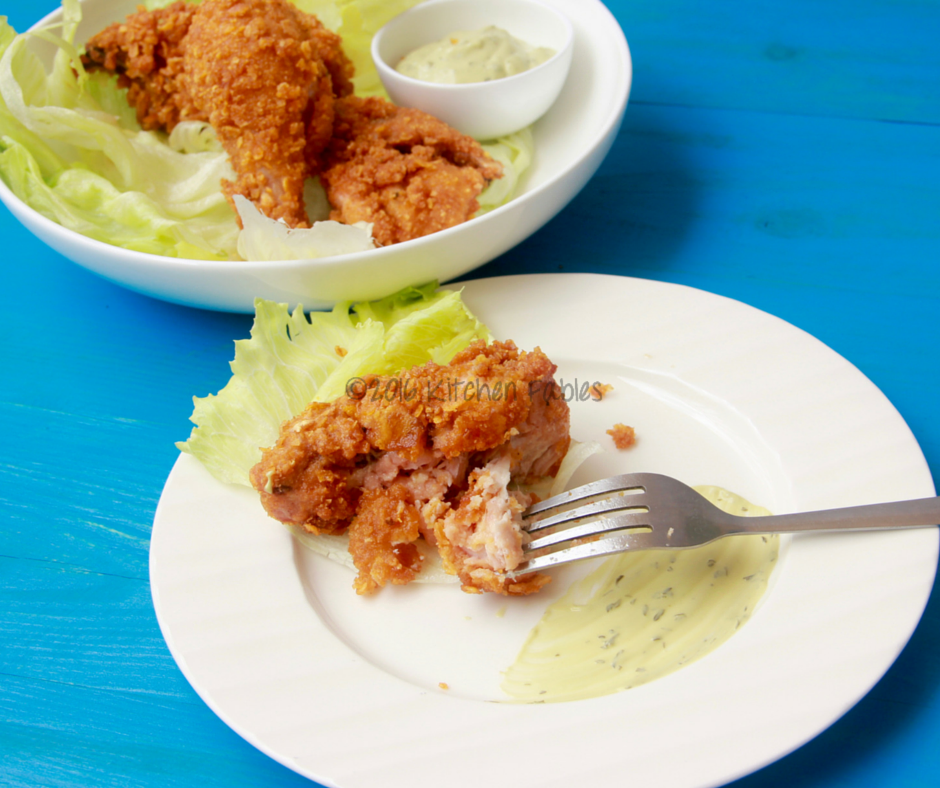 I would love to hear from you on how the recipe turned out for you, please leave a comment and rate it.