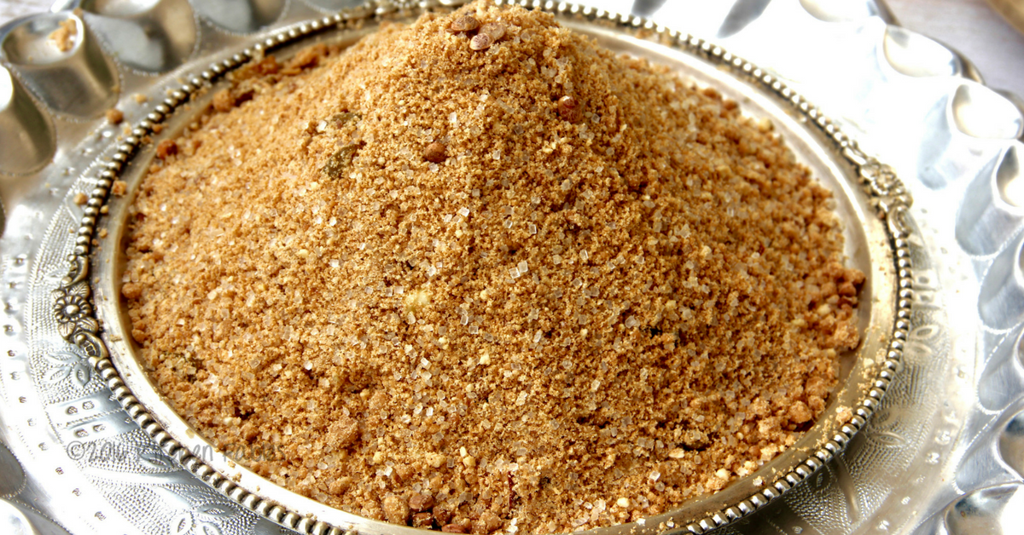 My Daughter is four year old and is developing food habits and I make very conscious choice not to give her sugar loaded , preservative loaded store bought snacks. I am not against packaged food, but packaged food in my opinion should be used sparingly. As parents we should decide how often that "Once in a While" will be.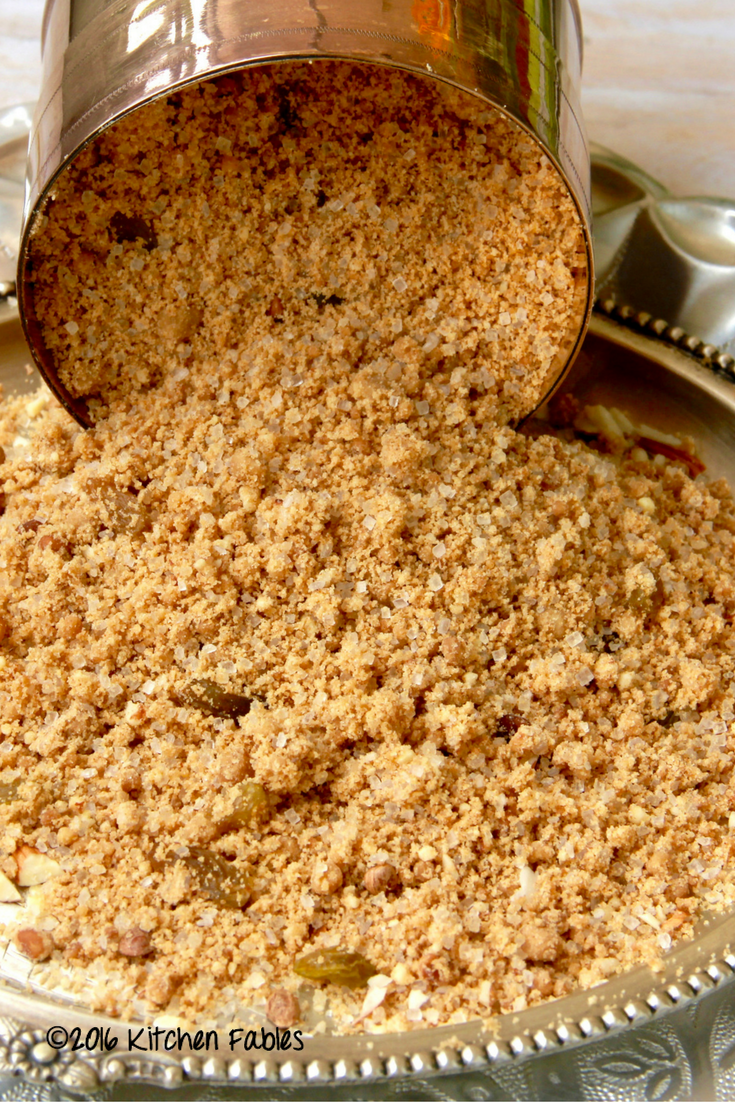 Panjeeri is a snack very popular or shall I say "was" very popular in Punjab and even Pakistan. It is made of whole wheat , ghee ( clarified butter ), Sugar and Dry fruits.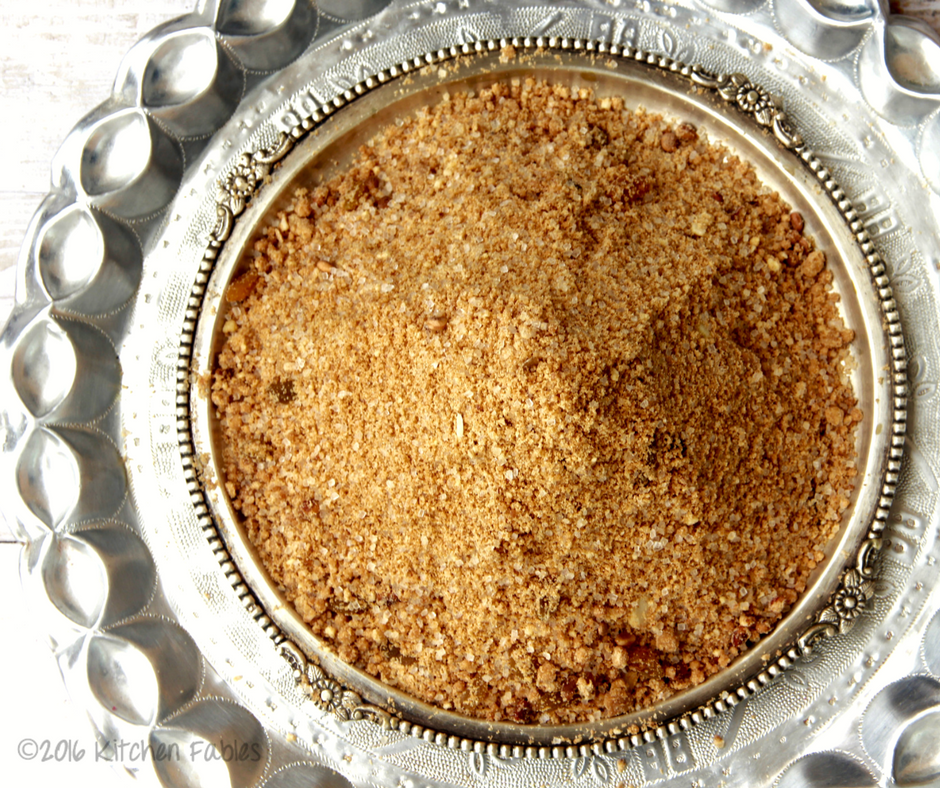 My grandmother was a very religious person. One of her more frequent religious activities was fasting. One of the fasts that she used to observ was of "Poornima" every month. "Poornima" is the full moon day. As an offering to the Gods she would make Panjeeri. She used to make it in a large quantity so that it would at least last a week for us. Every evening after playing we used eat it as an evening snack.
Traditionally in Punjab Panjeeri is given to the mother after childbirth. As it is loaded with Nuts/ Dry fruits, has herbal gum and cumin seeds, it aids in lactation and also provides energy for the new mother. This recipe for Panjeeri can be given to kids as well as a snack.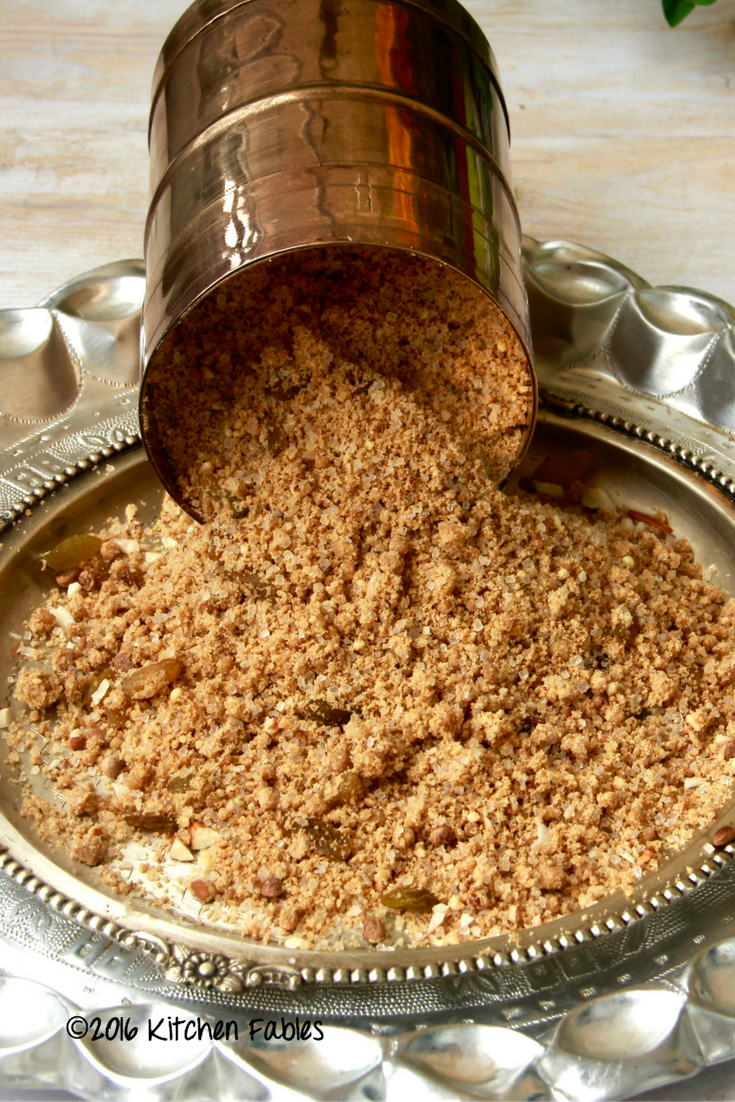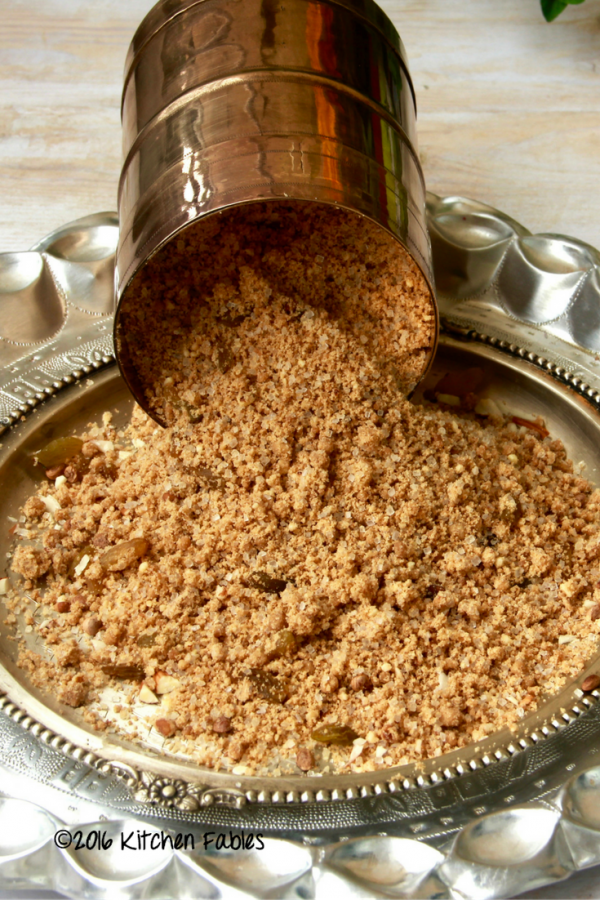 | | |
| --- | --- |
| | |
In a Pan heat ghee and lower the flame.

Add Whole Wheat Flour and keep stirring.

Finely Chop the Almonds . I Pulse them in a fry grinder to get a coarse powder.

When the flour starts turning golden in colour after about 25-30 minutes, add raisins, almond and chironji and stir for another 5 minutes and switch off the flame.

After 10 minutes, add sugar and mix well. You can increase or reduce the quantity of Sugar depending on personal choice.
If you like the recipe please show your support by clicking on the little heart below and if you would like to get notified whenever I post something new, please follow the blog. You will also find us on Facebook, Pinterest & Twitter.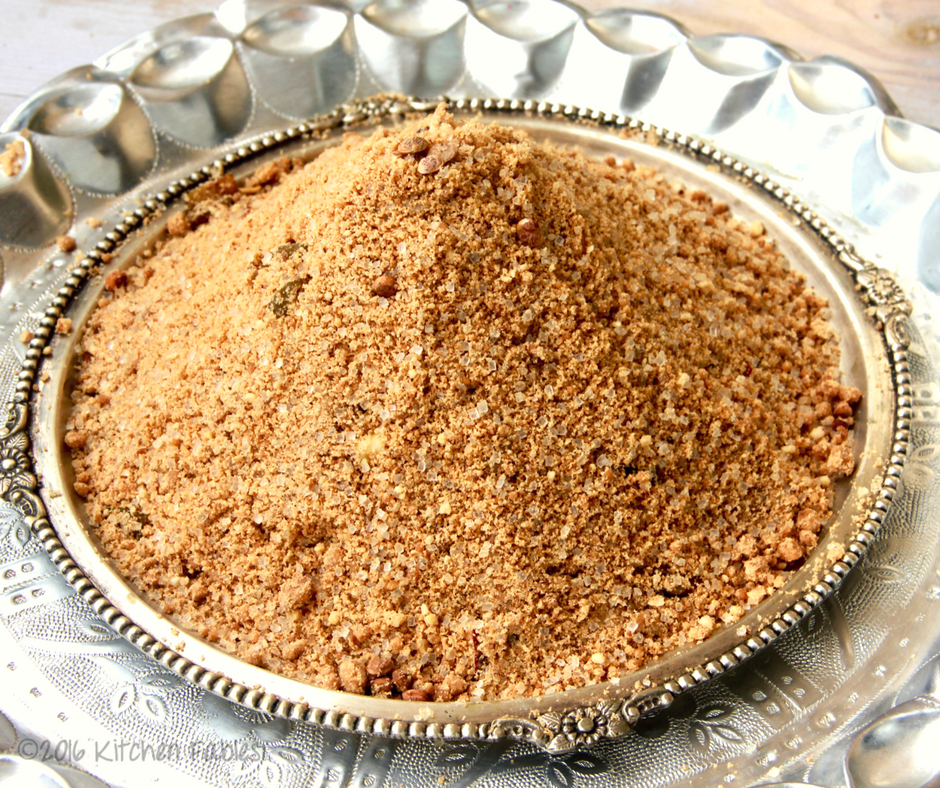 I would love to hear from you on how the recipe turned out for you, please leave a comment and rate it.