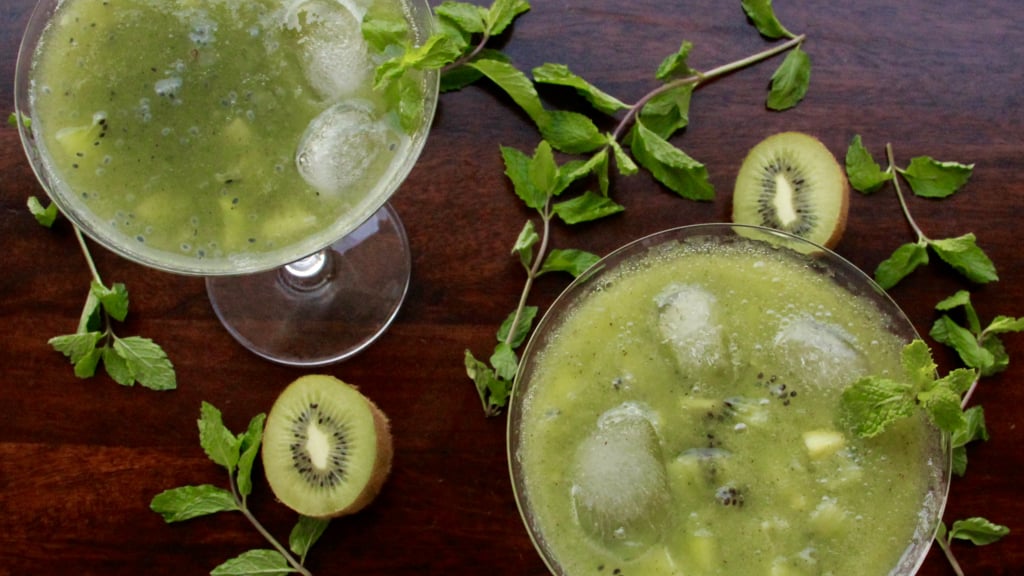 Bangalore has never been this hot, or may be this is what I say every year. My daughter is particularly fond of juices and i try and avoid as much as I can packaged juices. This recipe is for entire family , with little modifications it can be a cocktail, mocktail or a healthy fruit drink.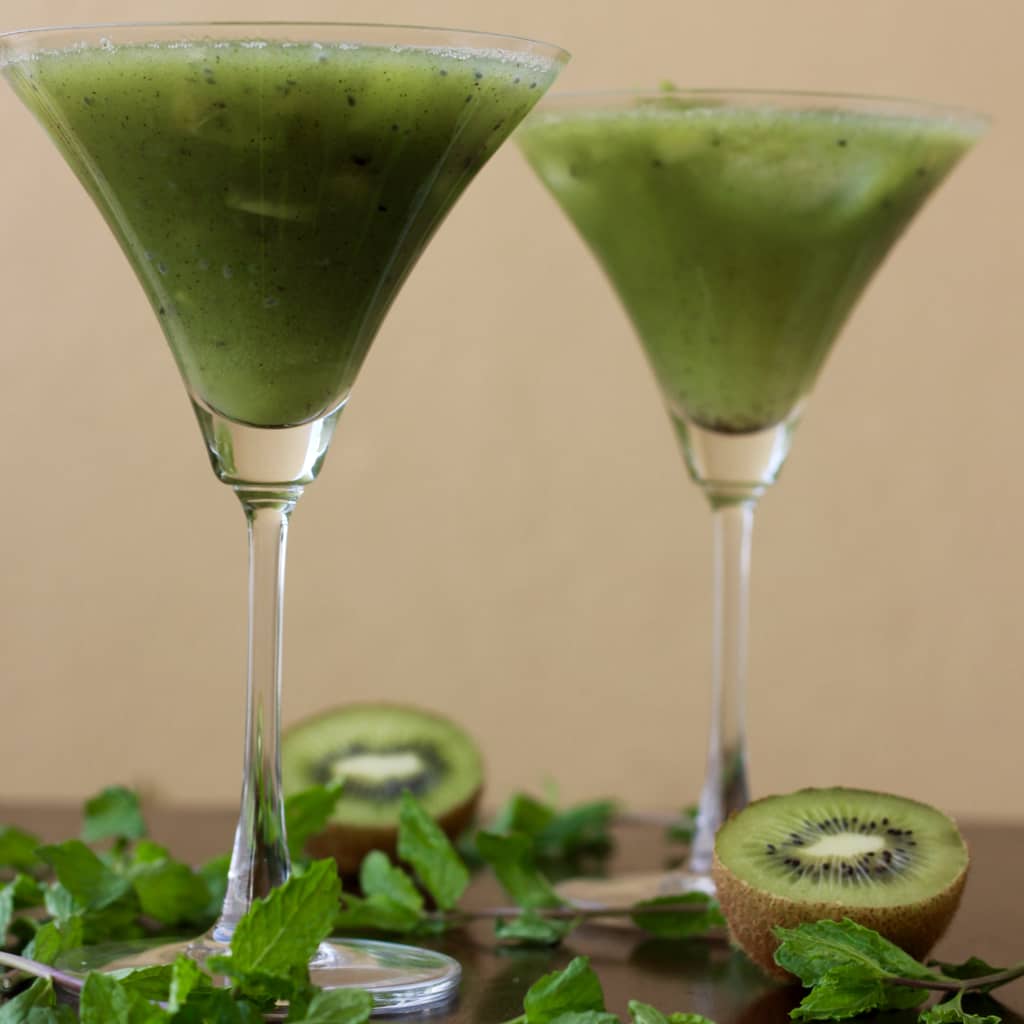 Kiwi, cucumber, lemon & mint all four are very refreshing and. The tangy kiwi, cool cucumber, soothing mint and energizing lemon when combined together we get a drink to pep up in hot summers. I added Chia seeds to the mocktail and it gives nice crunch to the drink.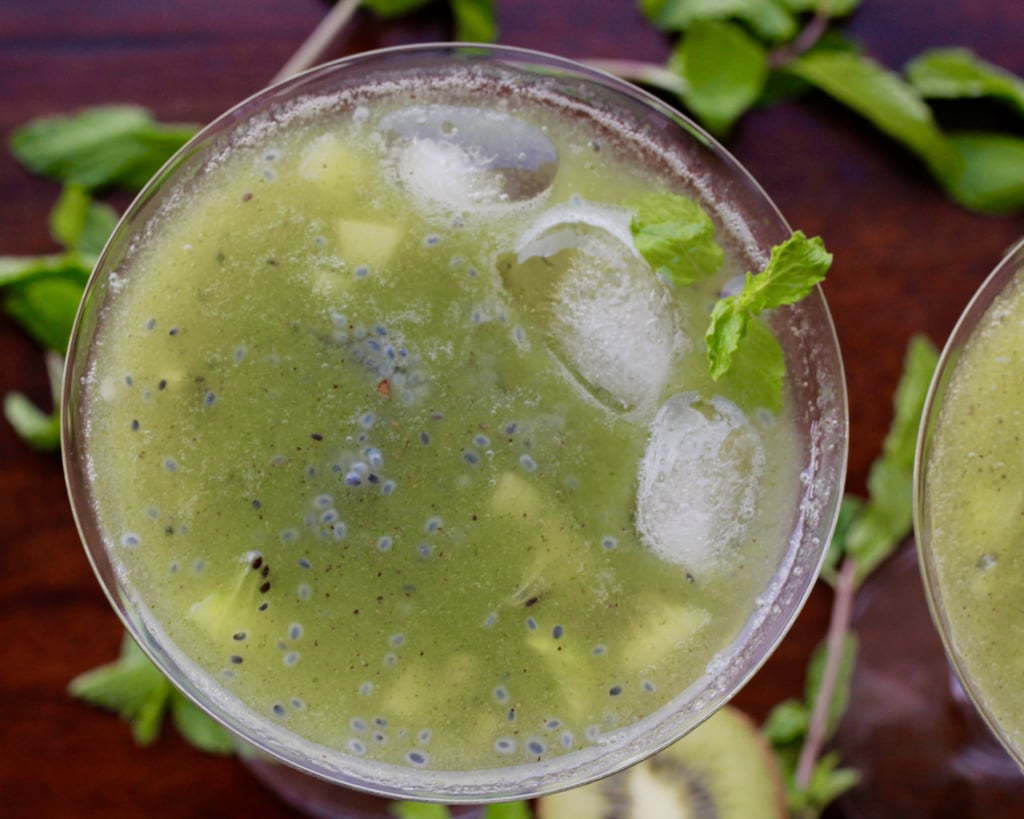 This drink is also a perfect base for a gin based cocktail. I do not add chia seeds for the cocktail. Add gin and tonic water.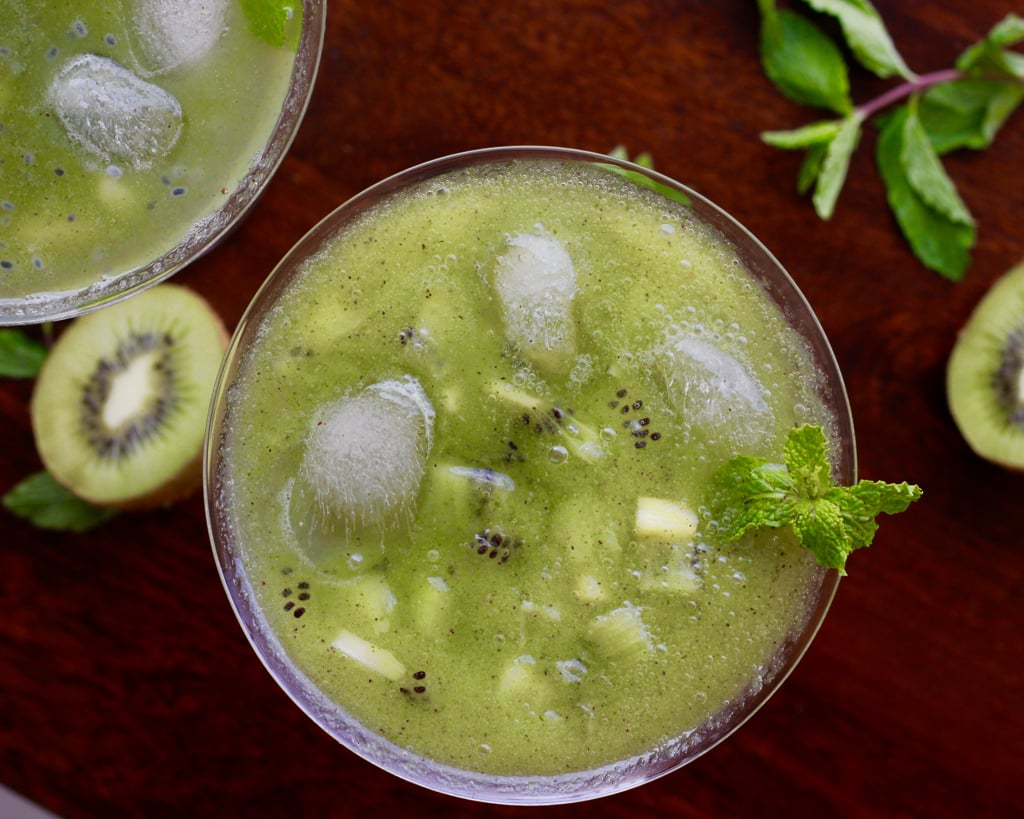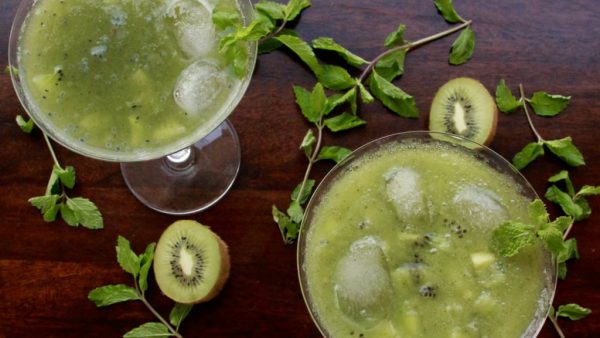 Soak Chia seeds in 2 table spoon of water

Peal Cucumber & Kiwi and cut into small pieces. Ensure that the cucumber is not over ripe and seeds are soft

In a mixer blend the cucumber, when the cucumber is blended well add kiwi, mint , lemon & sugar

In case do avoid white sugar, you can replace sugar with 1 tablespoon Honey

Chop the second kiwi into small pieces

In a glass pour the juice made in 4 above, add soaked chia seeds, ice and top it up with tonic water

For the cocktail, do not add chia seeds and add gin
If you like the recipe please show your support by hitting the little heart below and follow me.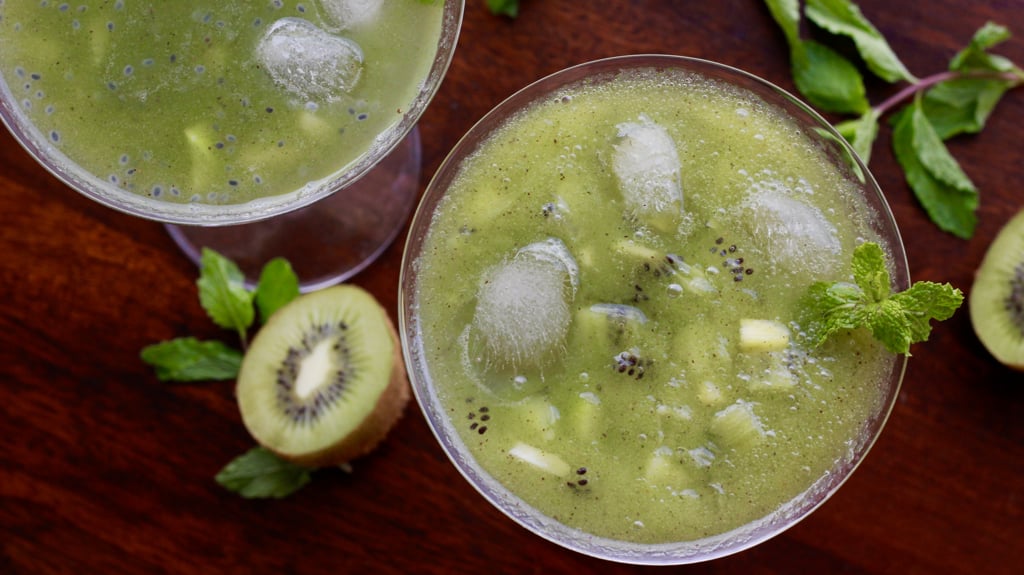 I would love to hear from you on how the recipe turned out for you, please leave a comment and rate it.