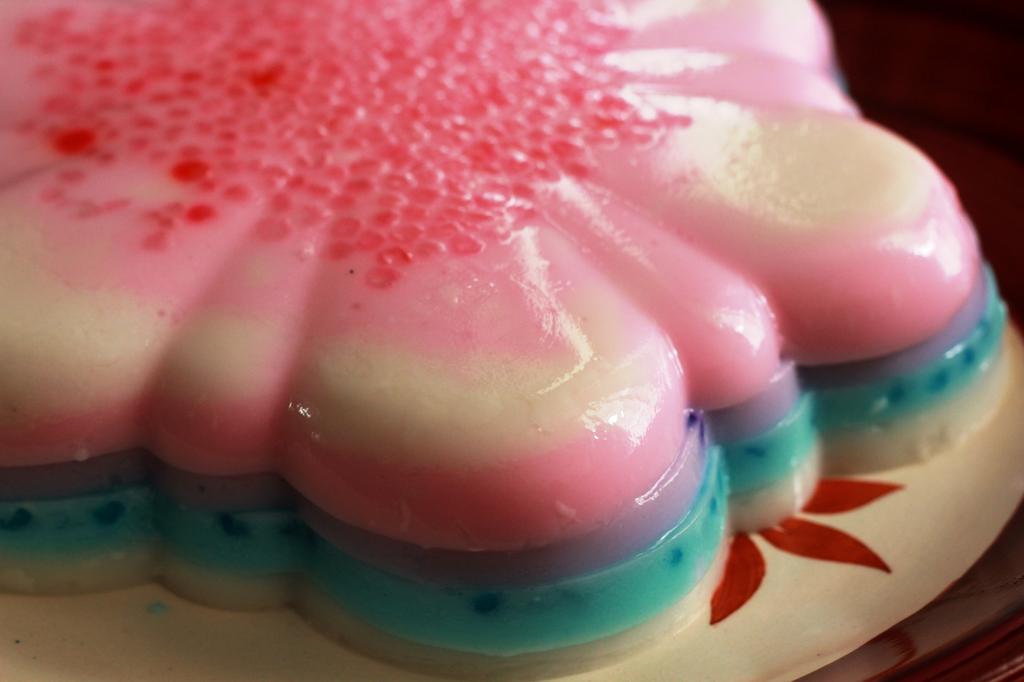 Long since i experimented something new… so when Hubby complained ( not really) why nothing special these days I thought let me try something light on stomach and appealing to eyes….which eventually tasted nice, too.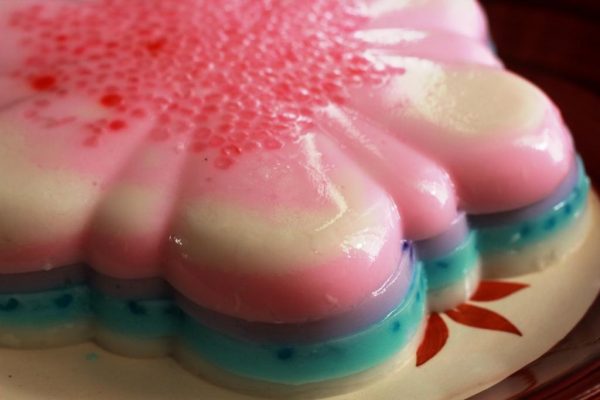 Boil Sago in water , once cooked ( almost transparent ) drain the excess water and pour cold water

Divide it in 4 parts and add colors of your choice

mix Coconut milk, sugar and water. Bring to boil. Add Agar and stir well. Pour this in divided sago in equal parts.

Add the first layer in a silicon mould and let it set. When you see the top of the first layer set, add another layer one by one ( at a gap of 10 minutes each)

Chill in freeze for 4-5 hours.