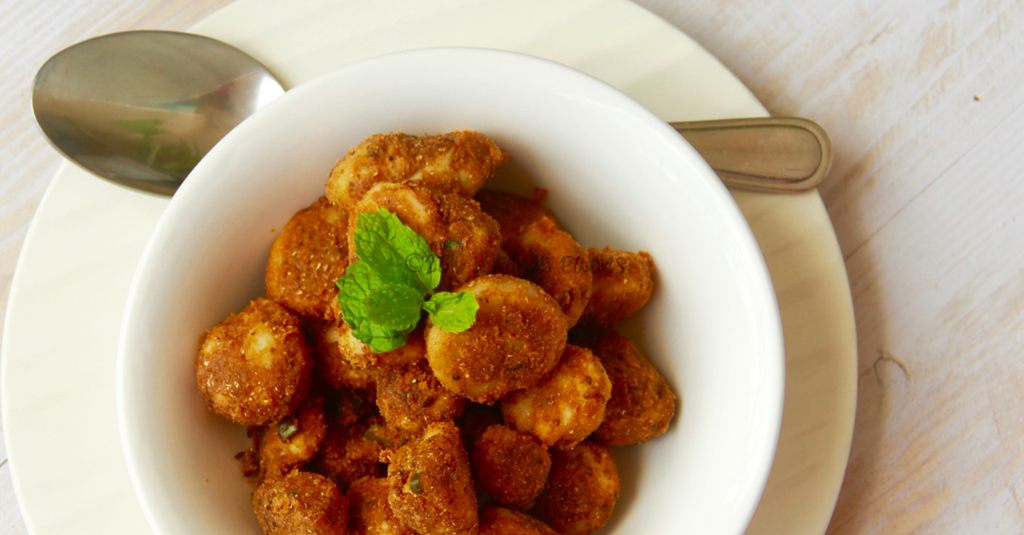 On my last visit to the vegetable market I came across Arbi (Colocasia roots ). I realised that we hardly make this vegetable nowadays. I remember it was regularly made at home during my childhood days. It is very high on dietary fibre and Vitamin C. This recipe of Arbi is one of my favourite preparations. A little spicy and just perfect for the rainy days we are enjoying in Bangalore. Both my husband and my father loved this and I am expecting them to ask for a repeat soon.
Despite the fact that both my and my husband's office have huge cafeterias, with various caterers providing a variety of meals, both of us still prefer to carry home cooked food. The regular lunch bag has a box of salad, a box of vegetable , chapatis in a foil and buttermilk – A complete meal. I prefer the vegetable to be dry to avoid spilling of gravy and also easy to eat if it is a working lunch.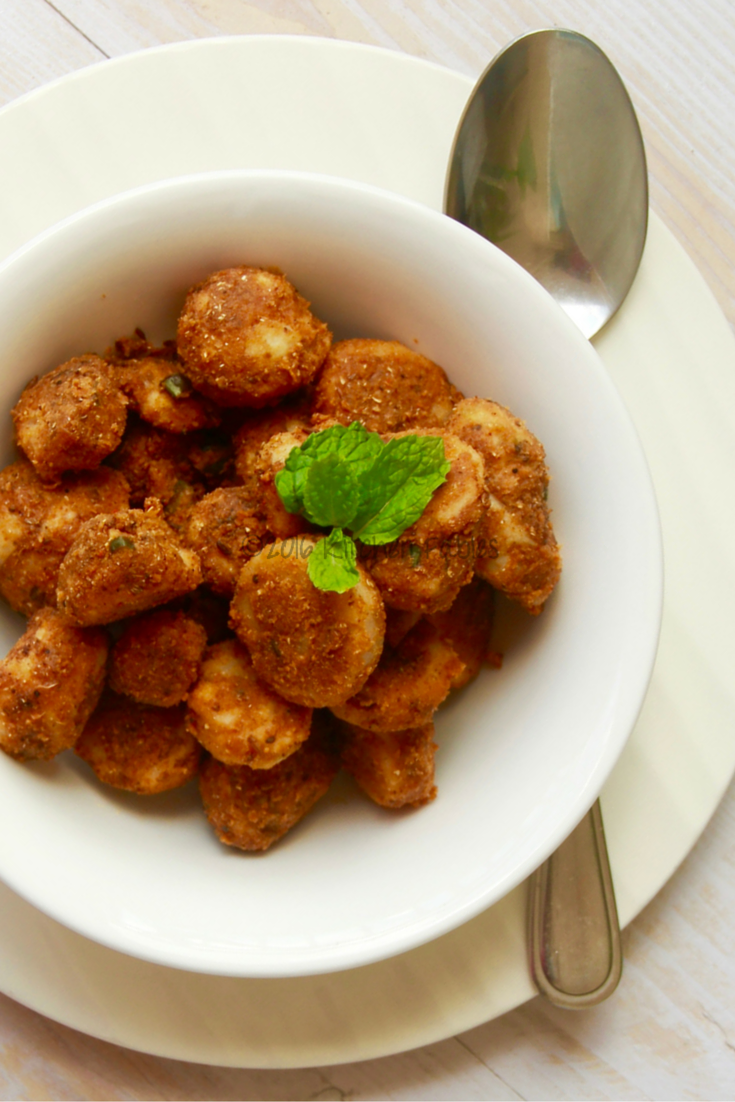 How to buy Arbi: While buying arbi ensure that you buy medium size and similar shape Arbi otherwise while cooking in the pressure cooker some may cook early while others may remain uncooked. Also, the fresh Arbi is firm, hairy and has no wrinkles.
 A tasty Colocasia root / Arbi recipe, to be served as a dry side dish or to carry in your lunch box. The Gram flour along with dry mango powders cover the relatively neutral in taste taro roots. caraway seeds and asafoetida add a nice flavour and also aid digestion.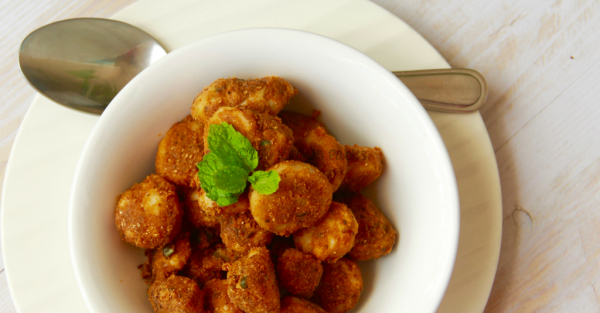 | | |
| --- | --- |
| | |
Wash the Arbi and place it in a pressure cooker filled with about 4 cups of water. Lower the flame after first whistle and switch off after the second whistle. If arbi is small in size one whistle is enough.

After 30 minutes, drain the water and peal arbi and cut it into thick slices of 1/4".

Heat oil in a pan and add asafoetida. Then add caraway and cumin seeds. When the seeds crackle and are golden brown add gram flour and roast on a slow flame.

When the gram flour starts turning red add green chillies and stir. When the gram flour is roasted well, add coriander powder, red chilly powder and dry mango powder and continue to stir.

Add sliced Arbi and salt and stir till the gram flour and all the spices cover the arbi slices and arbi is not sticky.

Squeeze half a lemon and garnish with mint.

Serve with Chapati / Paratha
If you like the recipe please show your support by hitting the little heart below and if you would like to be notified whenever I post a new recipe please follow me.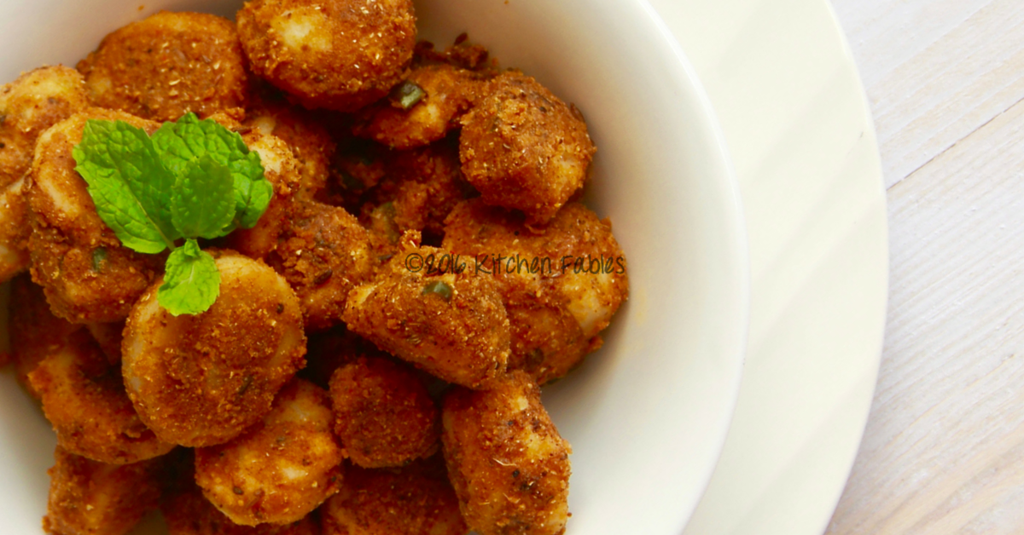 I would love to hear from you on how the recipe turned out for you, please leave a comment and rate it.