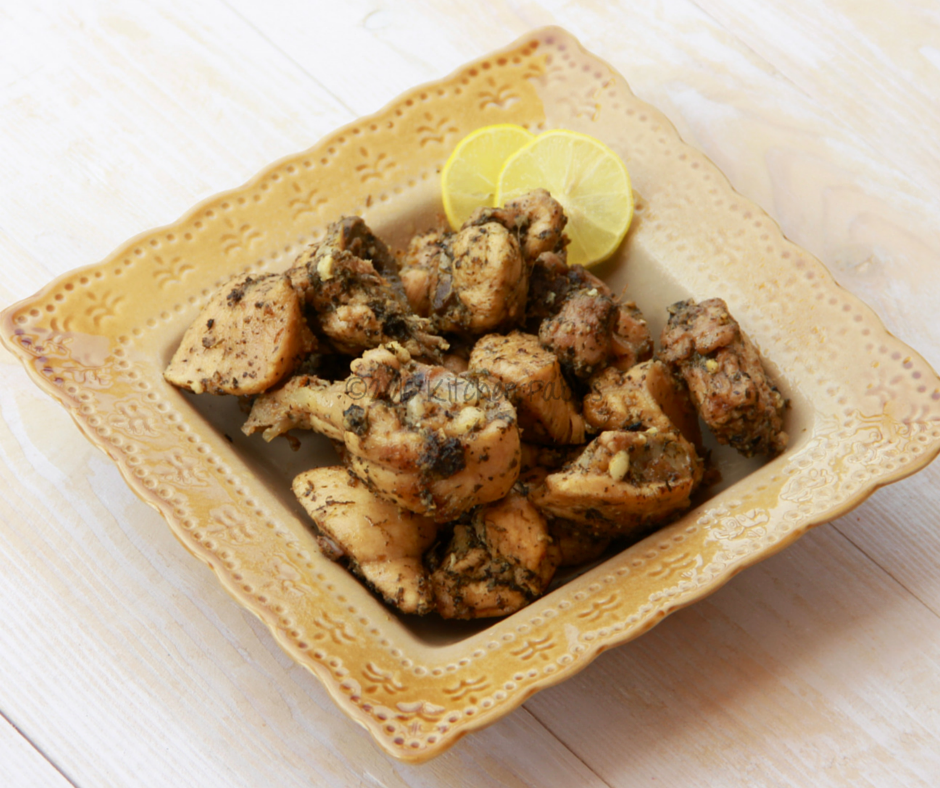 This is one of my favourite starters. When I am planning for an elaborate dinner I keep some dishes that do not require much time without compromising on taste. This recipe is dedicated to my late maternal uncle, who used to love cooking and hosting. Right from cleaning the meat to cooking he would do everything by himself, except for adding salt. For which he would ask my mom ( his younger sister) or my aunt. He had a big mortar and pestle in which he used to grind onion garlic and also make mint chutneys.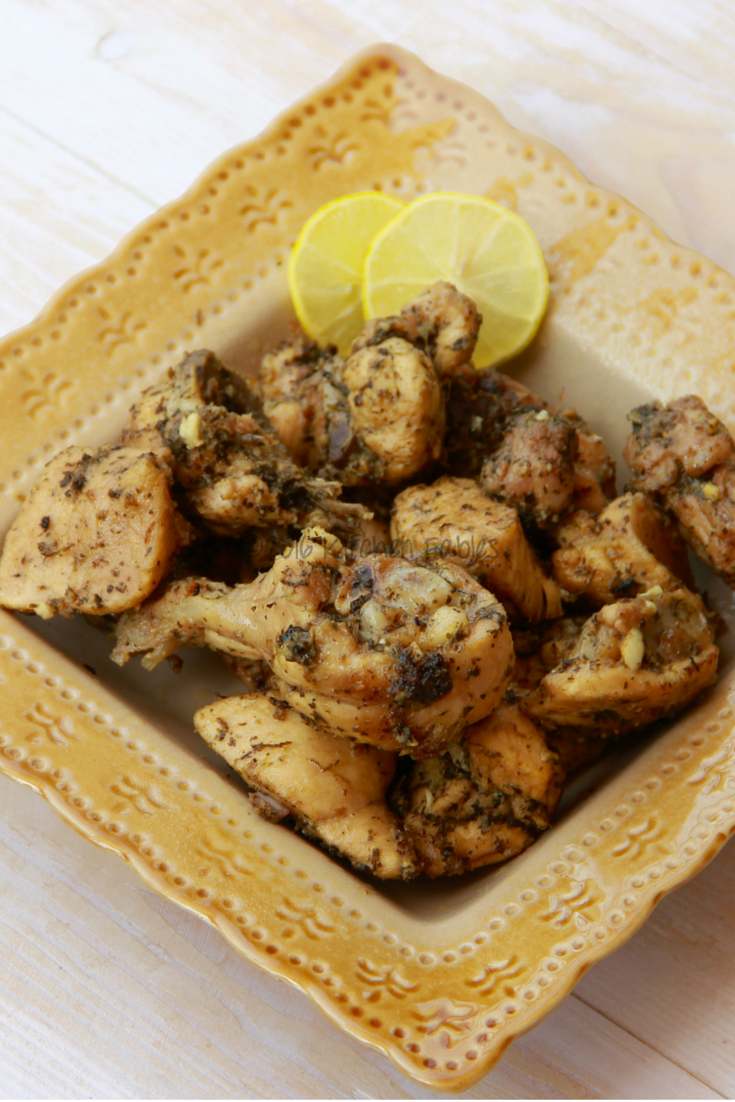 We call this preparation "methi & kali mirch chicken". The recipe does not require standing for a long time and there is no need to roast one ingredient after the other. It is a one pot recipe. You just need to marinate chicken along with all the ingredients for 2-3 hours and then cook it at slow flame.
This recipe is a big hit with all kids in the family , as it is not spicy and flavors are also very mild. It goes well with Drinks as a starter. It can be served as a side dish too or if you just want to make a quick meal have it with Paratha. If it is a large gathering and I am serving the chicken as a starter , instead of using curry cut chicken I use drumsticks as it is more convenient to serve as well eat.
Clean and wash the chicken and marinate with all the ingredients in a pan.

After 2-3 hours cook it on a slow flame. Once the chicken is well roasted , the butter would start separating on the side of the vessel, check if the chicken is cooked well, by inserting a fork, if cooked well the juices will be clear. You can also cut a piece of chicken and if the center of the chicen is still pink it is not cooked

If the chicken is not cooked add 1/4 cup water and cover the pan and let it cook for another 10-15 minutes. Stir every 2-3 minutes
If you like the recipe please show your support by hitting the little heart below and follow me.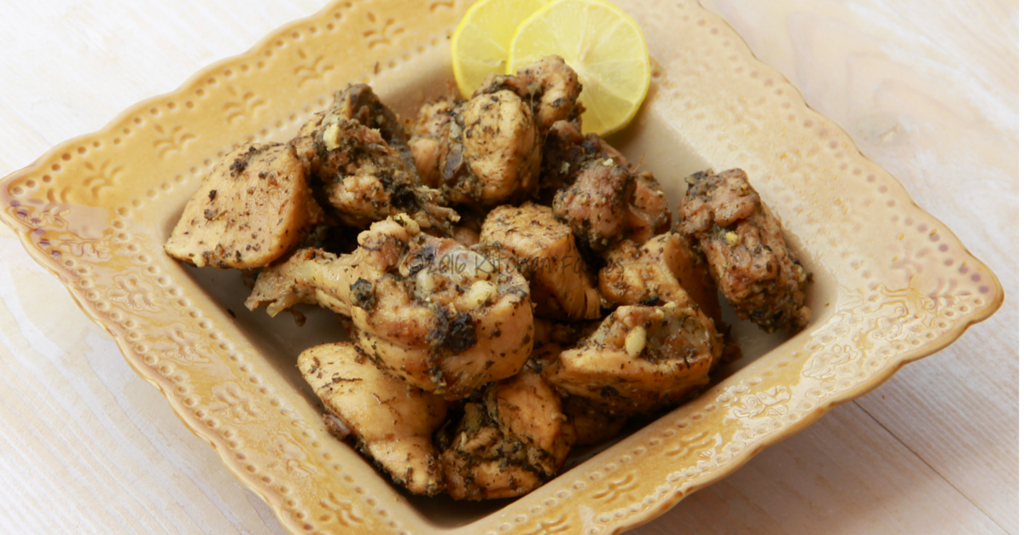 I would love to hear from you on how the recipe turned out for you, please leave a comment and rate it.