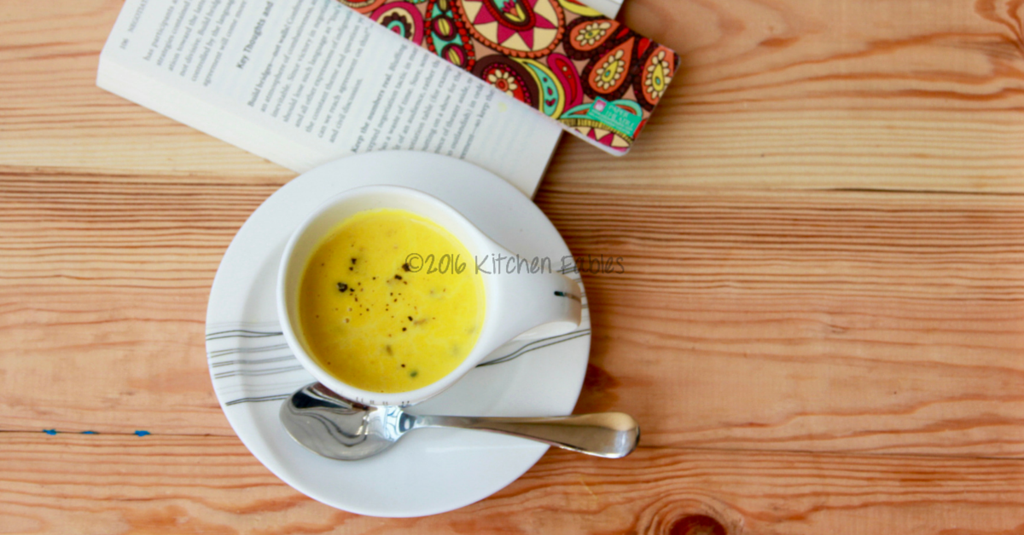 Besan Ka Sheera is a very effective home remedy for Cold & Cough. Drink Hot Sheera and sleep, not only will you have a sound sleep but also relief from cold and cough. The piping hot Sheera is considered very good for the throat. Turmeric is known for its healing properties. The medicinal value of turmeric is due to a compound called curcumin. Curcumin is an anti inflammatory agent, and it also acts as anti bacterial and anti viral.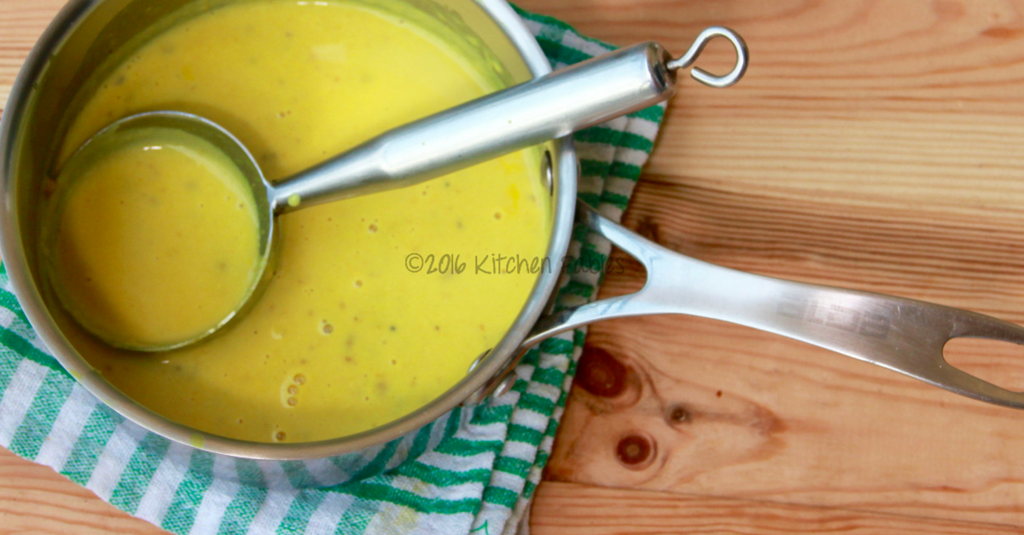 Both my Grandmother and my mother used to make this sheera whenever anyone in the family caught a cold or cough. While one person in the family would have cold or cough, the rest of the family used to relish it as a dessert. It is important to note that one should not drink water after having sheera. It is best to have it at night, just before going to sleep. The piping hot sheera relieves throat pain allowing you to sleep peacefully. If you need to drink water, drink warm water after 30 minutes.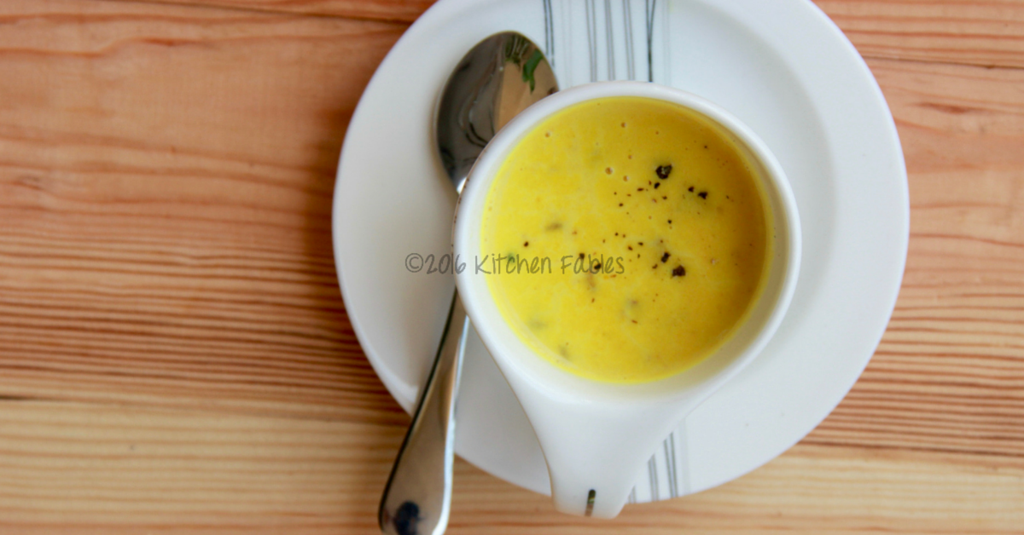 Nowadays whenever I see anyone in the family coming down with cold and cough, I give them sheera for 2-3 days consecutively along with steam inhalation and avoid medication. You can also roast gram flour along with other ingredients as given in the recipe below and keep it in fridge. Mix it with milk and sugar and boil before serving. Serve piping hot !!
In a pan heat ghee and add turmeric powder. Lower the flame.

After 10 seconds add gram flour and stir for 2-3 minutes. Add crushed almonds and continue to stir for another 3-4 minutes or till the gram flour is roasted well. Gram flour is considered roasted well when you get an earthen aroma which wafts outside your kitchen. The colour of gram flour will be deep yellow with a reddish hint.

Add warm milk and sugar and stir well to avoid lumps. When the mixture starts to boil add crushed pepper and let it boil for another 2 minutes. Switch off the flame and Serve hot.
If you like the recipe please show your support by clicking on the little heart below and if you would like to get notified whenever I post something new, please follow me.
I would love to hear from you on how the recipe turned out for you, please leave a comment and rate it.