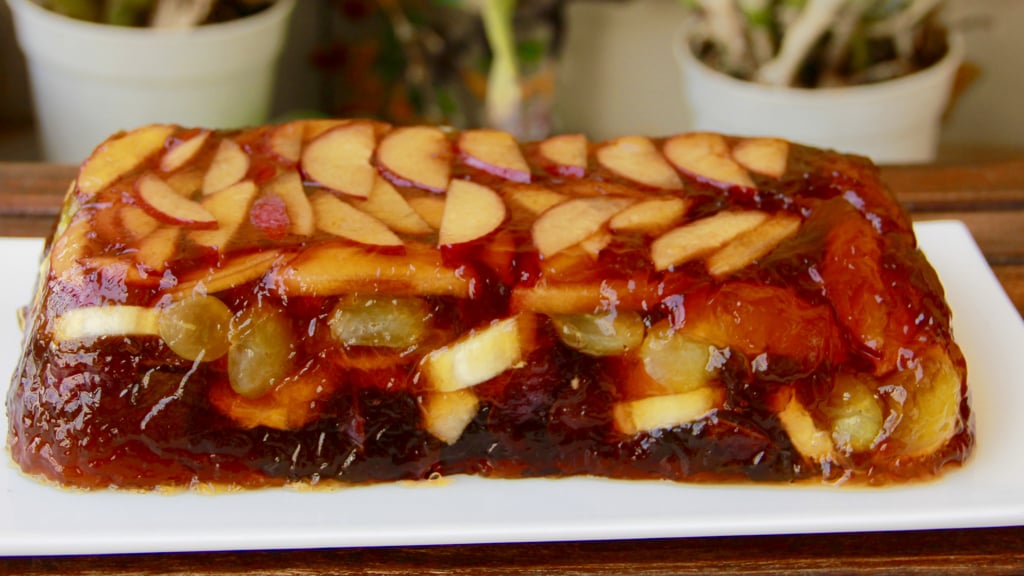 I have been wanting to make red wine terrine for some time but did not get an opportunity. Finally got an opportunity to make it for a friend who was shifting house. after a hectic day , Wine terrine is a perfect dessert.
It is strictly an adult only dessert as the wine content is substantial. Though the colour and look makes it very attractive for the kids. Thankfully my daughter was not around and I did not have to explain her why she could not eat it.
As I am a big fan of single serves, I set a few servings in dessert cups also. It is just more convenient. Each guest can pick their serving when they want.
In a Wine Terrine you can add berries, apple, plums, grapes, banana etc. There are no berries available in this season in Bangalore so I used grape, banana and plum. Mint adds a distinct flavor. It is not a very sweet dessert , and sugar quantity may vary depending on the kind of wine you use. I used merlot.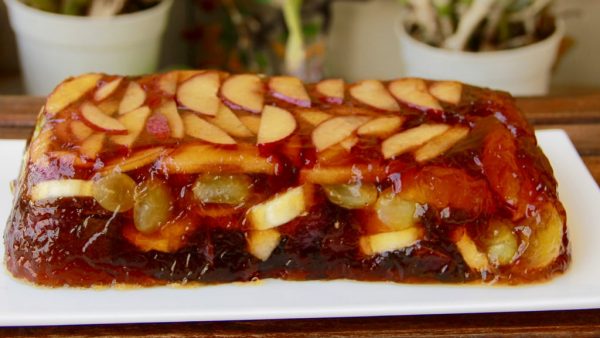 Line a loaf pan with cling film

Cut the grapes, slice plums, and bananas and place them in the pan in layers. Put the fruit that you want on the top , on the bottom of pan.

In a pot, boil water and add agar, lower the flame and stir till agar is dissolved.

Add Juice, wine and sugar and bring it to boil.

Add lemon and switch off the gas.

After 10 -15 minutes when the liquid has cooled pour it with a spoon in the pan, slowly, to ensure that the layers of fruit remain in the same order.

Put mint leaves on the top. Leave it outside for an hour to set and then put the pan in fridge for 6 hours or overnight.

Just before serving Invert on a platter and slice with a sharp knife.

For single serve put the fruits in the dessert cup and then pour the wine mix.
If you like the recipe please show your support by hitting the little heart below and follow me.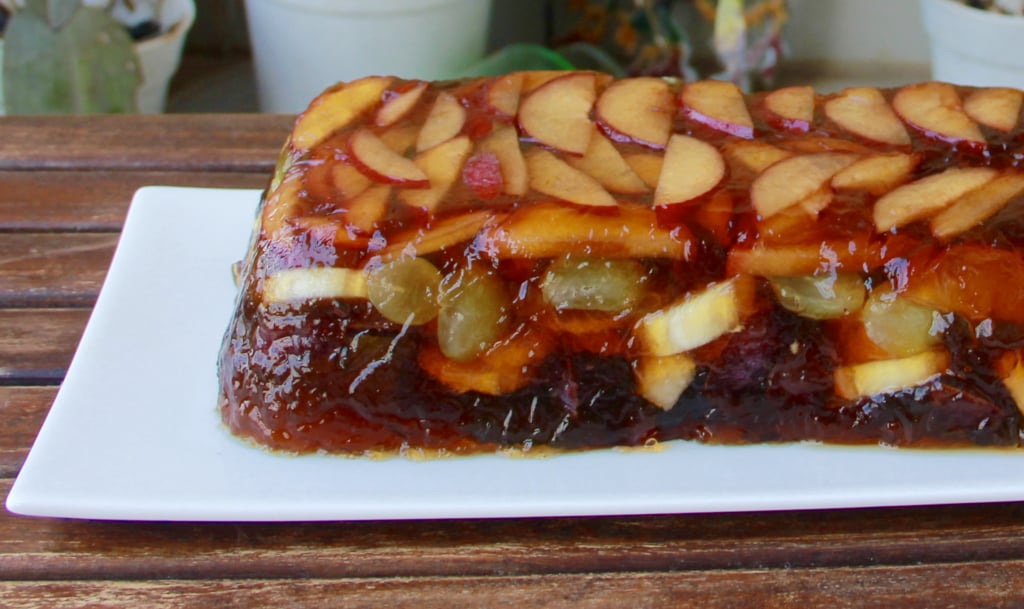 I would love to hear from you on how the recipe turned out for you, please leave a comment and rate it.