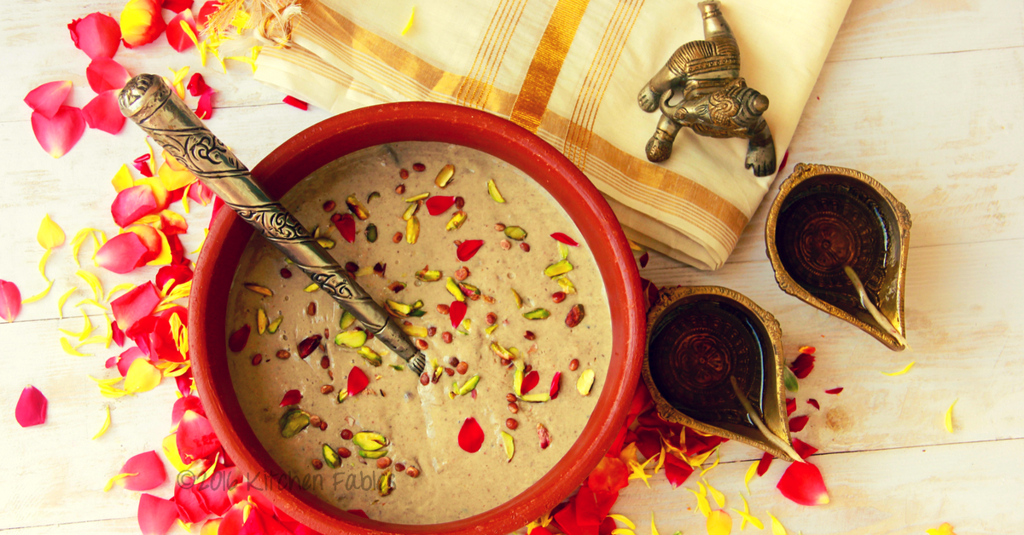 So I was looking at doing something different – Different as in I wanted to do A Healthy Dessert. I am very fond of sweets, but have tried to reduce my intake of refined sugar. Presently it is almost 75% of what it used to be but the festive season is still a challenge.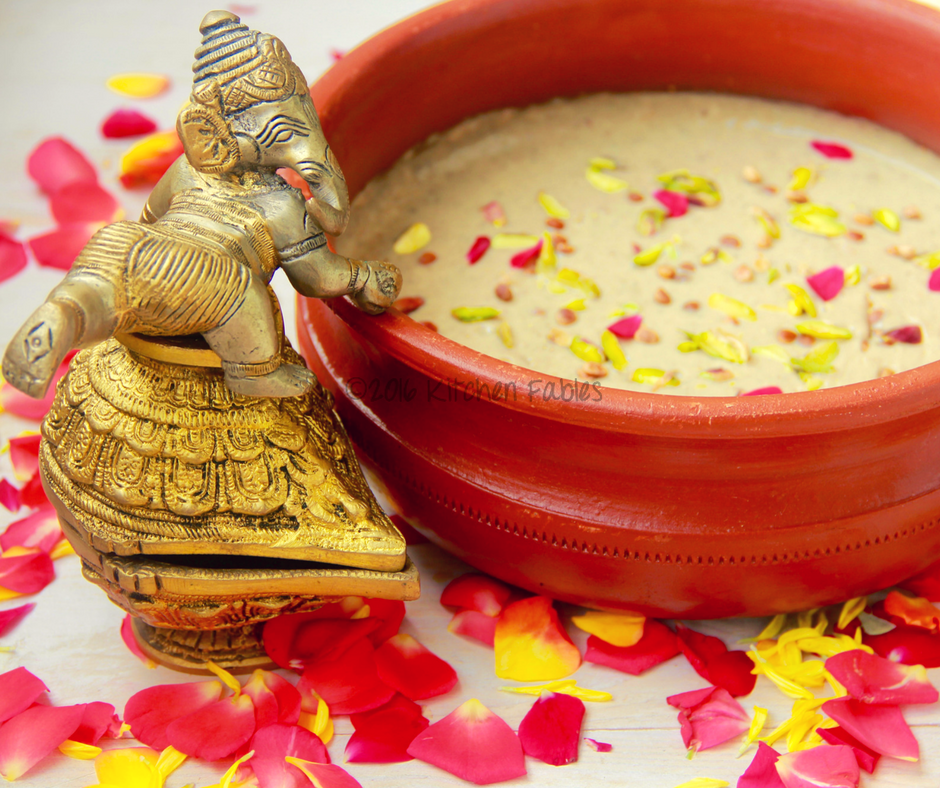 During Festive seasons it is very difficult to avoid sweets, so as an option I thought of doing some healthy desserts. The first dessert in the series is a Vegan Kheer with No grains and No added Sugar. To be honest I was a bit apprehensive on how it would turn out. With a lot of hesitation I tasted the kheer in a spoon , and I must confess I was pleasantly surprised. To reconfirm my opinion I asked my help at home to taste it. She liked it too. I did not stop there, I called three friends who live in the same society to taste and then the final tasting was done by my Husband. All 6 of us gave 5/5 ratings and that gave me the confidence to post this recipe.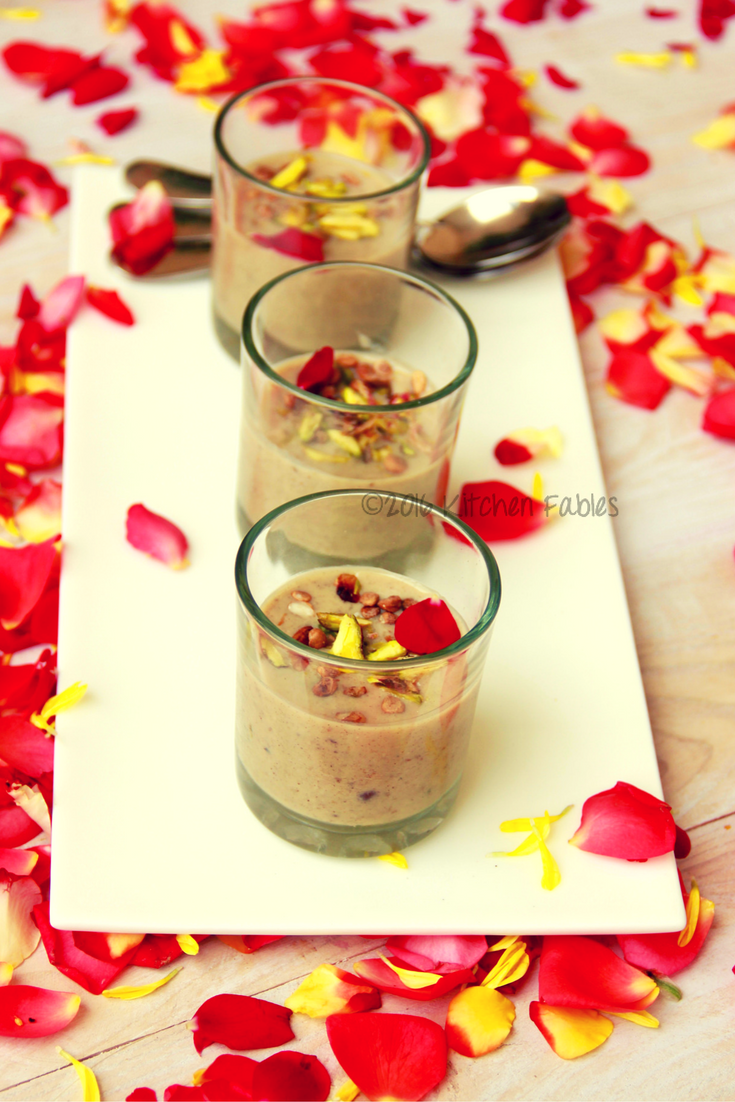 Why Vegan ?? I decided to do Vegan recipe for my friends Sowmya Reddy and Subrahmanian Santakumar ( We call him Suburu). Both of them are close friends and when inviting them home I always wonder what to make for dessert. I now have at least one Vegan dessert that I am confident of. Though I also realise now that it is not very difficult to make Healthy Vegan Food. Suburu & Sowmya this one is for you my friends.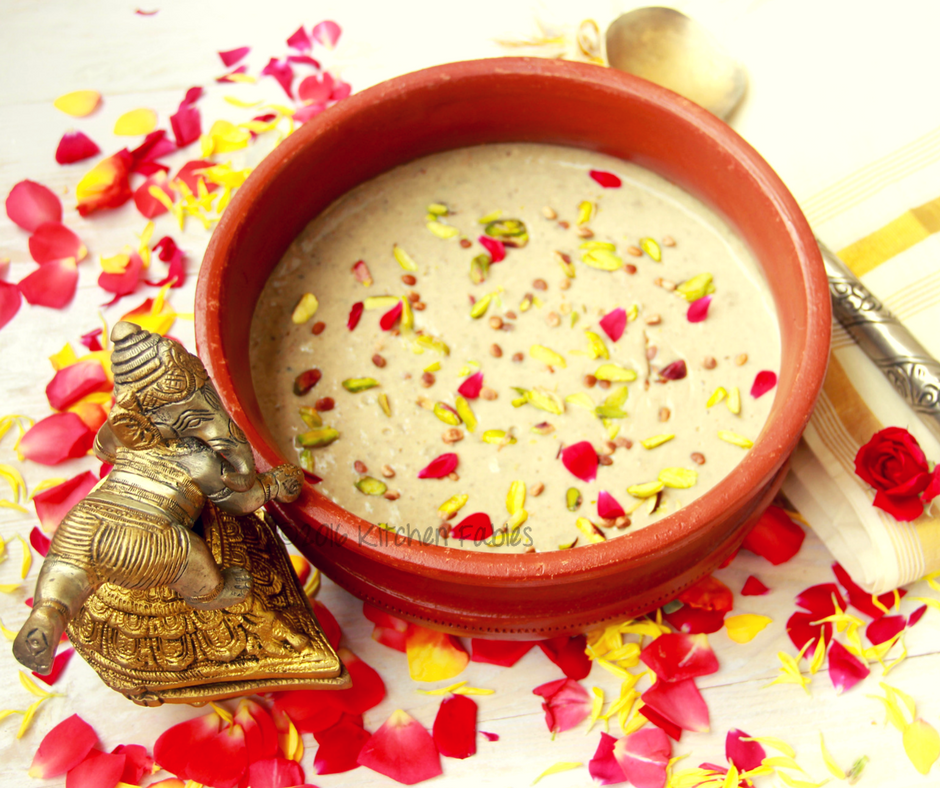 Chop the figs and dates coarsely

Boil 500 ml soya milk and soak chopped dates and figs in the milk.

Boil rest of the soya milk till it is reduced to half

In a mixer grinder make a thick paste of the soaked figs and dates

Add the paste and cardamom powder to the boiling milk and stir. After the first boil , switch off the flame.

Garnish with chironji and chopped Pistachio