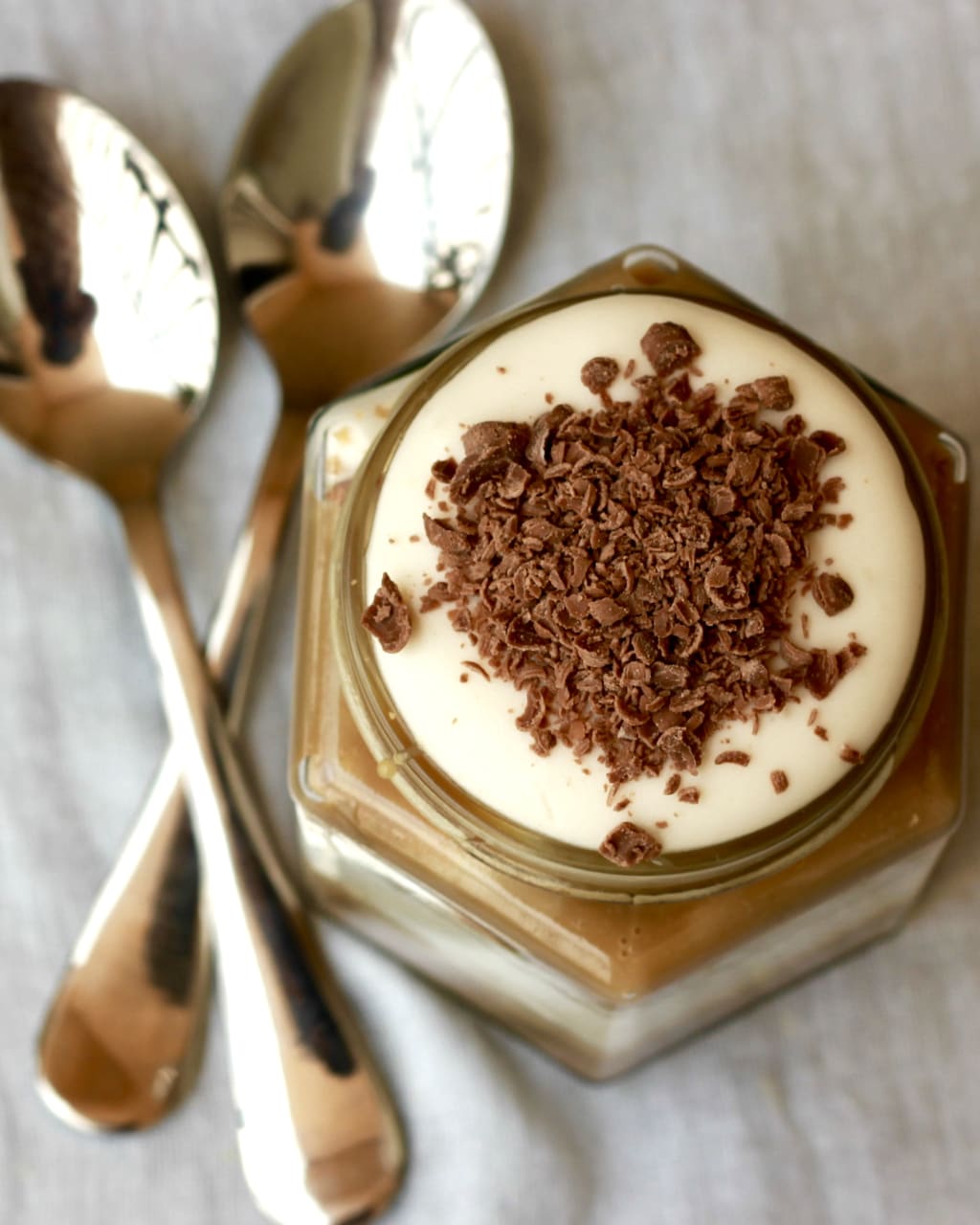 for Banoffee Pir
I have never been a huge fan of Banoffee pie. In fact till about a year back I used to not make it. I thought it is overload of sweetness. Till one day a friend call up and said he saw this picture of Banoffee Pie in a magazine in the flight, and wants to have it. Anything for friends. So I decided to make the pie. After that it has become one of the favourite desserts of our friends.
As the name suggest Banoffee Pie , is a pie with banana, toffee & cream. Dig into the bottom of the glass, and scoop out the crust, toffee , banana and cream in one spoon. each layer has a distinct taste yet they combine well together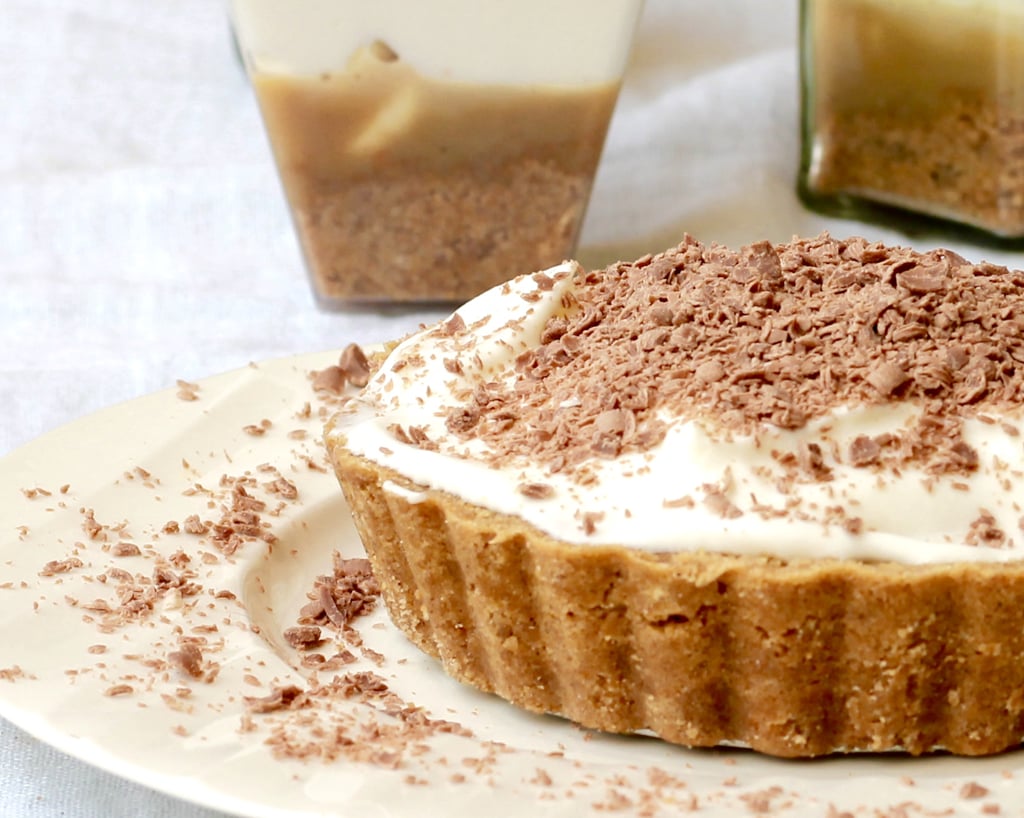 Though now I do not make it as a pie but make it a single serve dessert. It is just so convenient, as each one can pick their dessert when they want. Small single serve glasses are a good option when you have many guests and you do not expect all of them to have the dessert at the same time.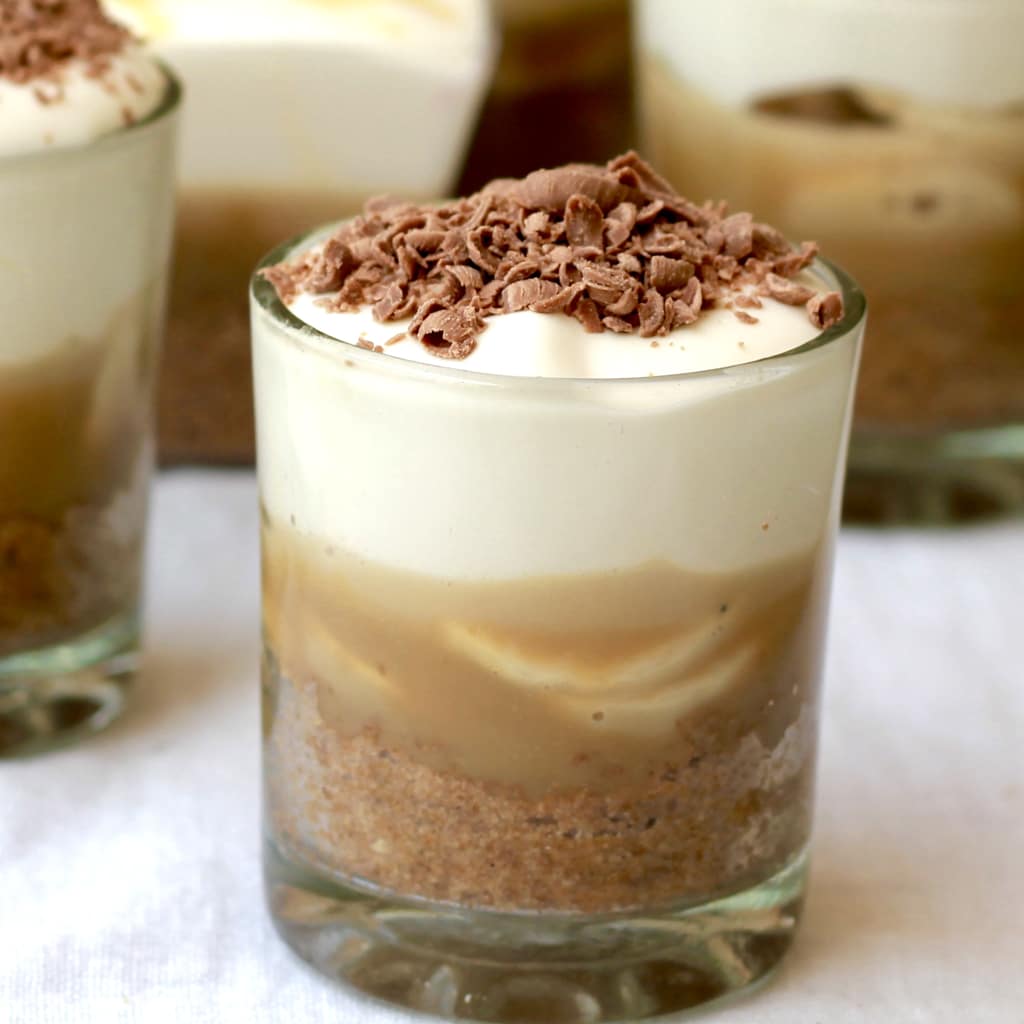 Dessert jars are a good gifting idea on Christmas, Diwali and other festivals. I always make a dessert jar for a friend who want to take a portion of dessert home. It is convenient to carry and easy to handle.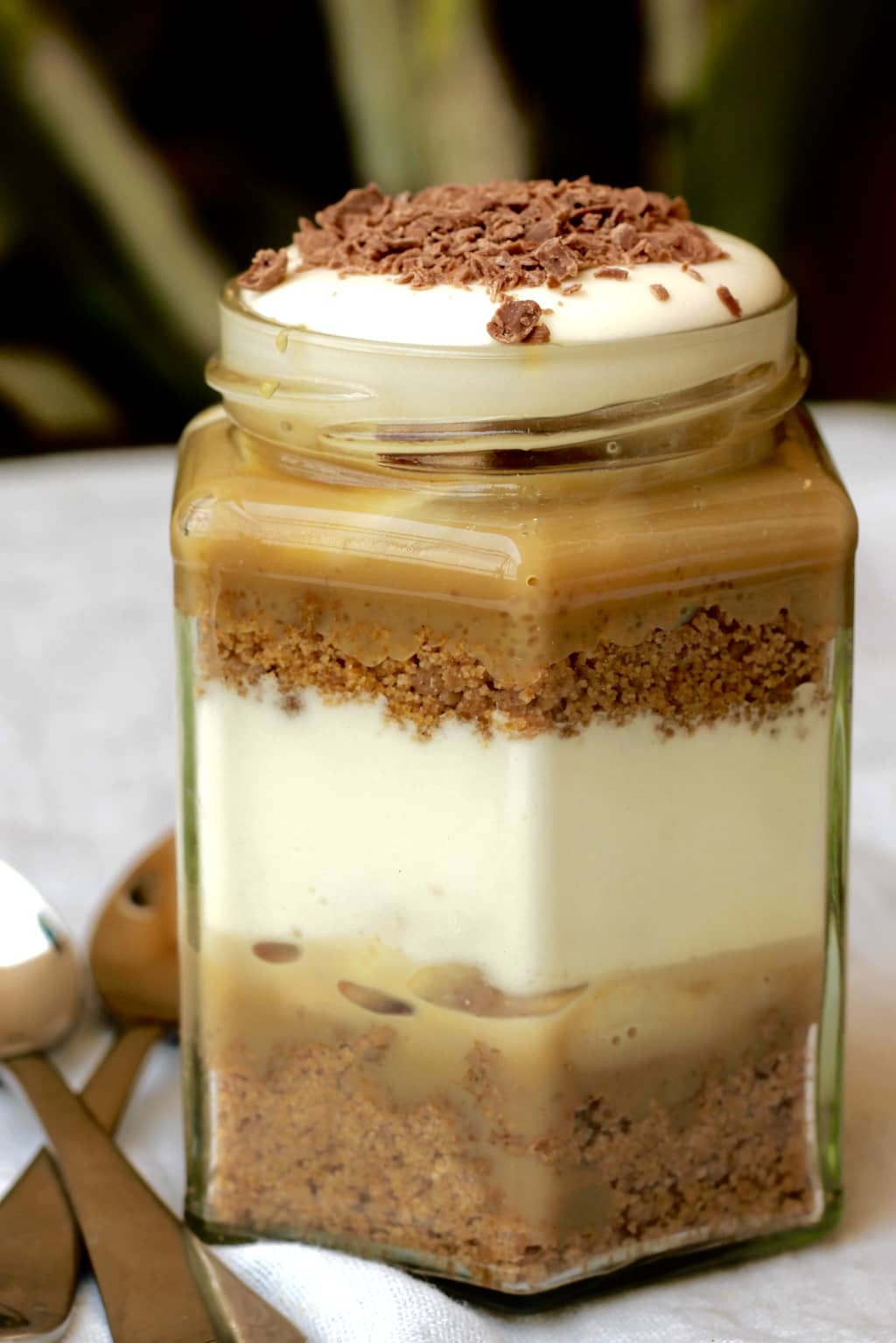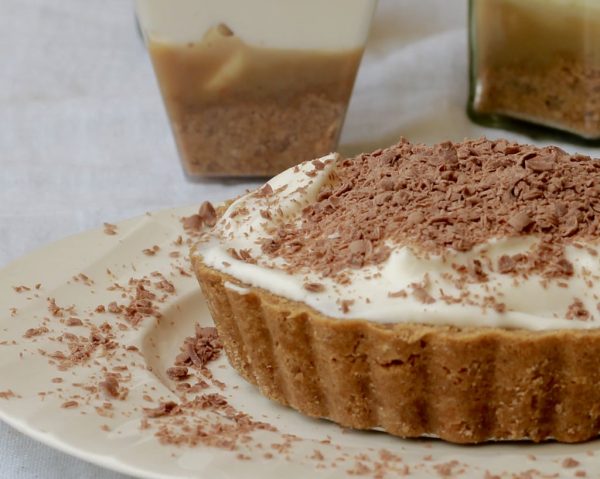 In a Pan mix condensed milk , Butter & brown sugar. Heat it till you see bubbles at the edges and vapors on the top. Do not boil

Take the biscuits and break them in smaller pieces & pulse them in a mixer

Biscuits will be coarse powder

Add melted butter to the biscuits and mix with a fork

spread this mixture in the tart tin if you are making a pie, or put it it in a glass and put it in the fridge. If making a pie, press the mixture evenly in the tart tin, if setting it in a glass, tap the glass and let set loose. let it set in the fridge at least for an hour

Whip the cream , add suagar and vanilla extarct till is fluffy

Take out the pie crust from the tart tin or the glasses, spread the caramel over the crust

Place a layer of sliced banana and cover with a layer of cream

Garnish with grated chocolate or Caramael

Refrigerate for 2-3 hours and serve cold