My mantra is to keep meals simple, use as many fresh ingredients as possible and not to use many flavours. The advantages of having an air fryer are that you can also use it for various other functions such as barbeque. This is one of my favourite barbeque recipes, for an air fryer.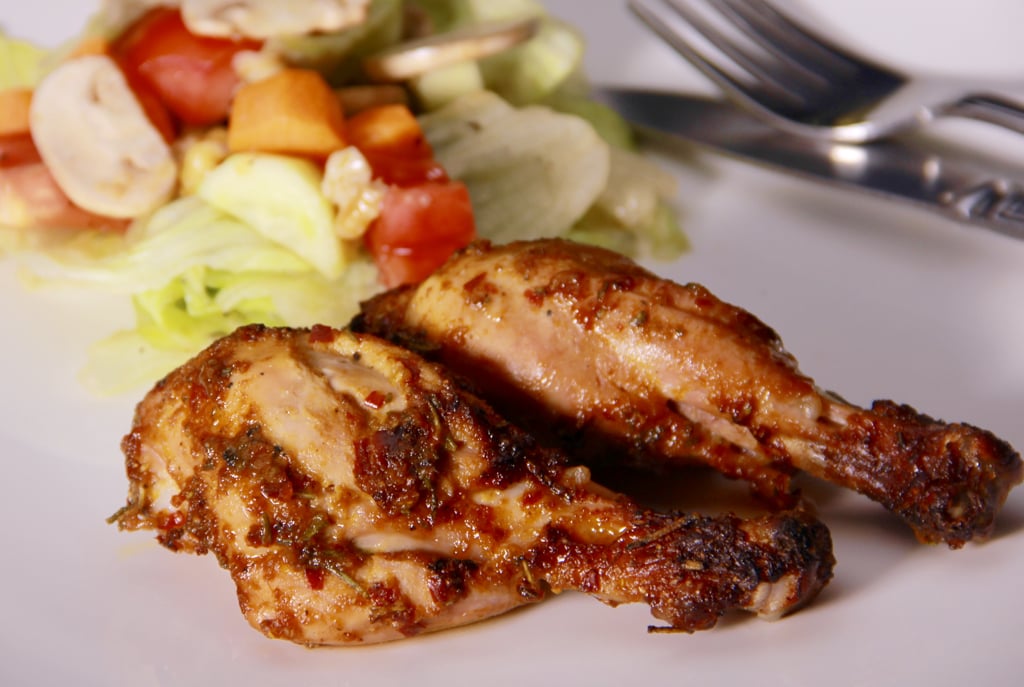 Barbeque Chicken in Orange Juice done in airfryer
It is important to marinate the chicken for a minimum of 4 hours, such that the chicken absorbs the juice and all the flavours. Sweetness of orange juice and chilly is an interesting combination- sweet and spicy. Rosemary gives it a very distinct flavour. This dish can be served as a starter by itself , or can be served in main course along with veggies or salad. When making it for children reduce the chilli quantity.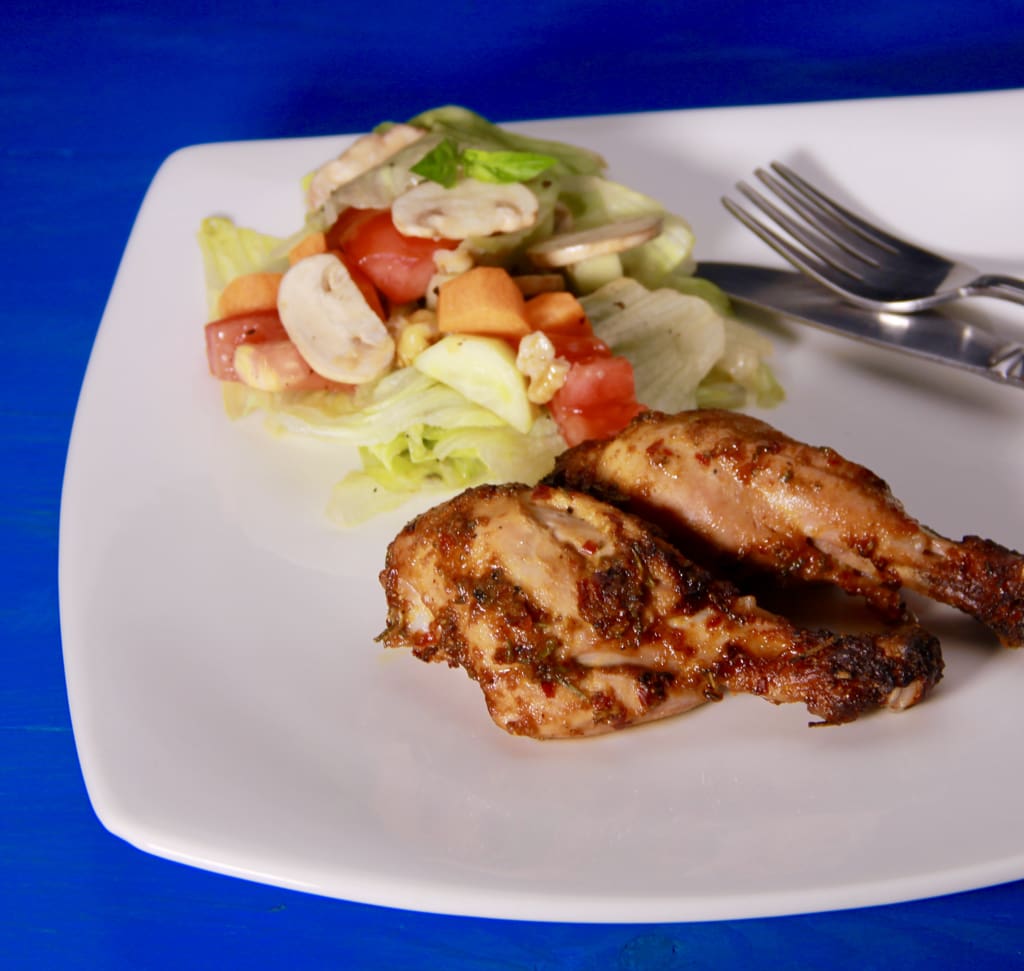 Crush garlic in a mortar and pestle or blend rosemary, garlic, oil and juice.

Wash and clean the chicken and pat it dry. Make two slits on each side of the chicken.

Marinate the chicken with all the other ingredients for at least 4 hours. If marinating for longer , you can keep the marination in the fridge.

If kept in fridge , take it out an hour before you start the Barbeque

Spray or brush the Barbeque tray and put the chicken in an air fryer on Barbeque mode for 20 minutes or till it is cooked well.

In between pause the air fryer, drizzle a little marination on the chicken and continue.

Serve hot with steamed vegetables or salad
If you like the recipe please show your support by hitting the little heart below and follow me.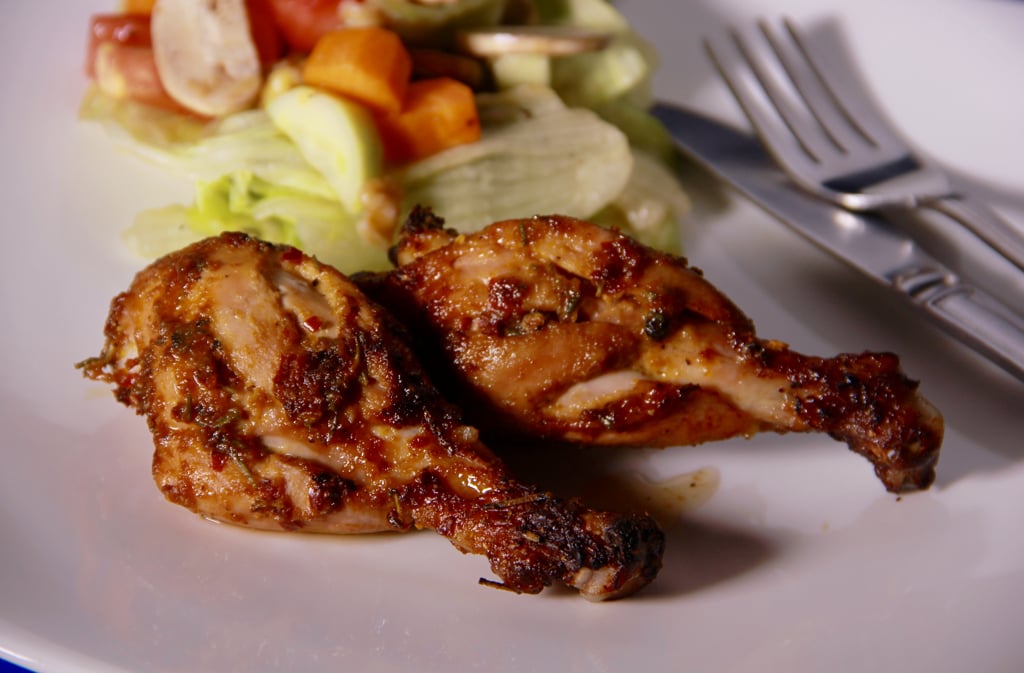 I would love to hear from you on how the recipe turned out for you, please leave a comment and rate it.