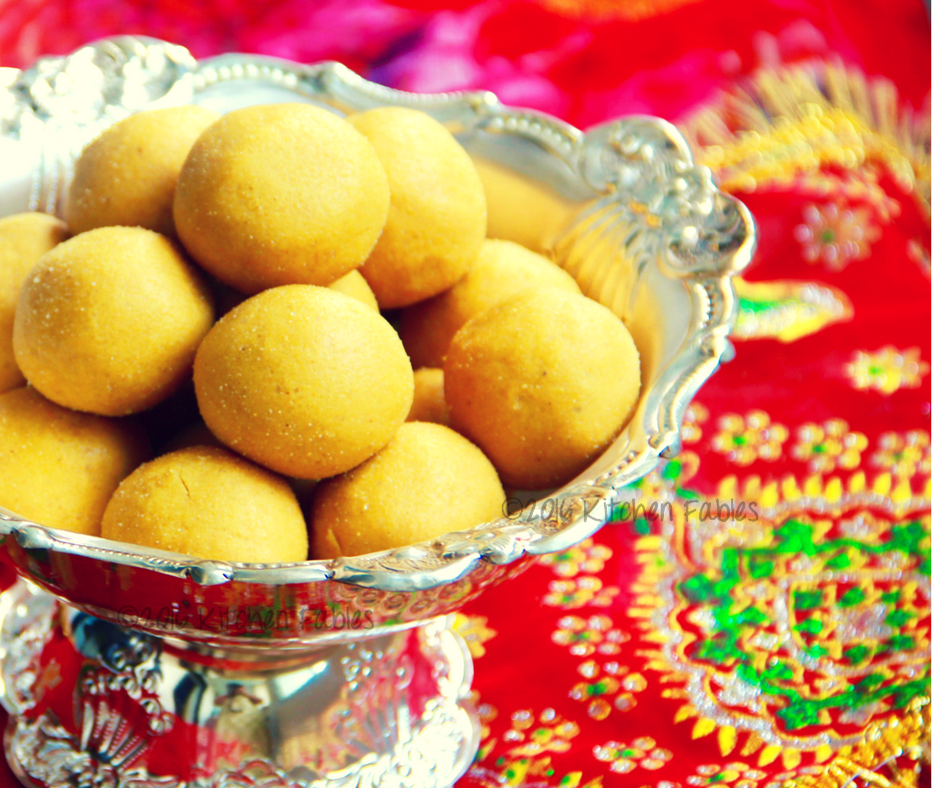 Besan Ladoo is a north Indian favourite. The best Besan Ladoo that I have had so far is the prasadam that is offered in Sankat Mochan Temple in Varanasi and ofcourse from my Mom's kitchen. After her visit to Lucknow in 2014 Besan ladoo became my daughter's favourite too. Although I make Besan Ladoos almost every month, 2 years later, Besan Ladoo remains my daughter's favourite.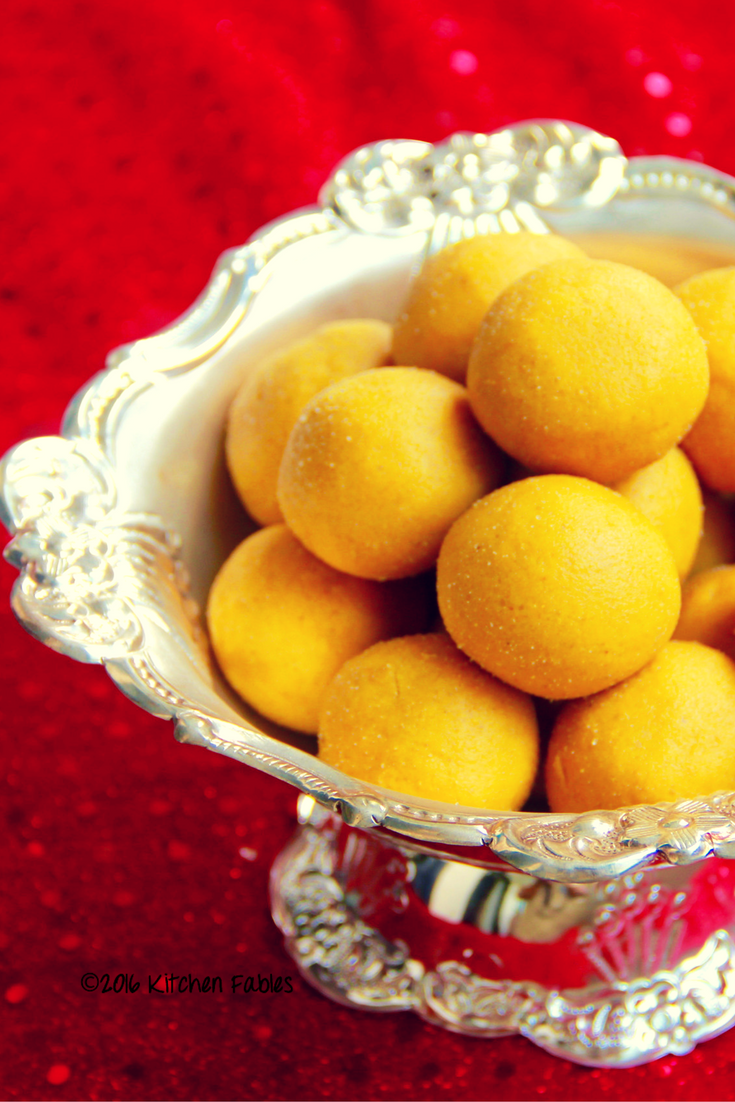 My mother used to make Besan Ladoos often. My sister lived in a hostel while she was doing her graduation. Every time my sister would come from hostel my mother would make Besan Ladoo for her. When she returned to hostel, her friends used to eagerly wait for the Ladoos. Later when I started working and living away from home, I also looked forward to Besan Laddoos when I got back home.
Heat ghee in a heavy bottom pan

Roast besan ( gram flour ) on low flame, for almost an hour or till the colour changes.

Add sugar and mix well. I use coarse sugar known as boora cheeni as it gives the crunchy taste to the ladoo

Roll into small balls. You can also add almonds coarsely ground, after half am hour of roasting.
If you like the recipe please show your support by clicking on the little heart below and if you would like to get notified whenever I post something new, please follow the blog. You will also find us on Facebook, Pinterest & Twitter
I would love to hear from you on how the recipe turned out for you, please leave a comment and rate it.