Potatoes are an integral part of every cuisine. One of our family friends used to say that in their family irrespective of how many dishes are made for a family get together, the culinary skills of the hostess will be assessed based on how well the potatoes are prepared. In all the states of India potatoes are cooked in various forms, dry and curry. Each family has it's favorite potato preparation.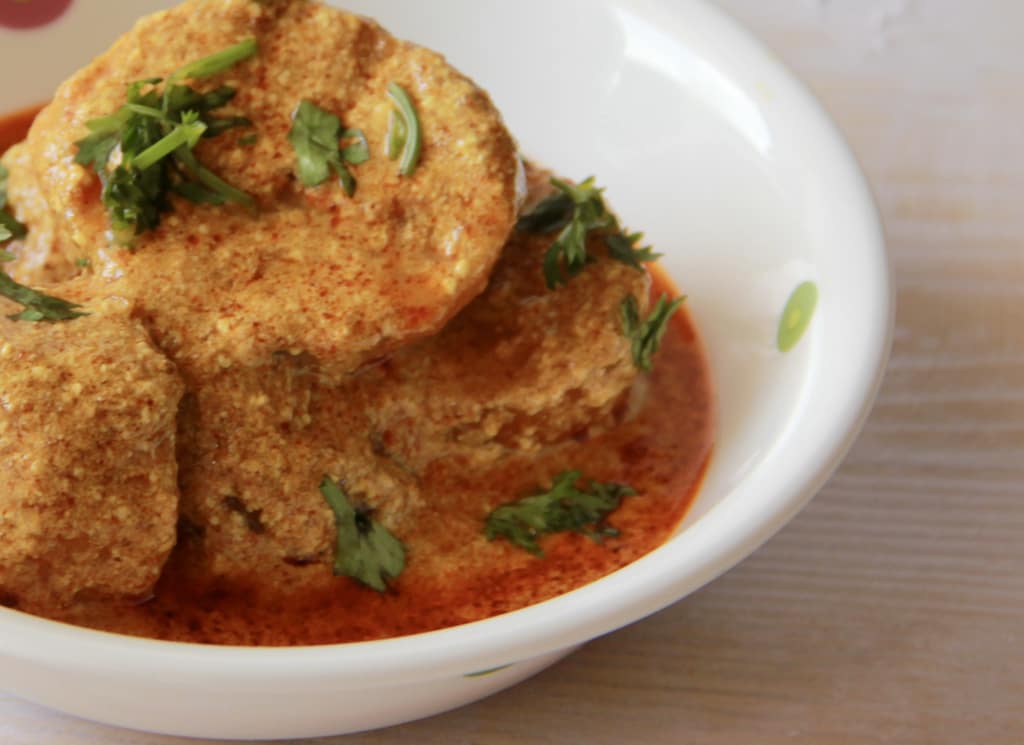 There are various preparations of Dum Aloo- Kashmiri, Banarsi, Punjabi etc. My mother used to make this recipe of dum aloo whenever we had a vegetarian guest. It is quick, easy and requires very few ingredients.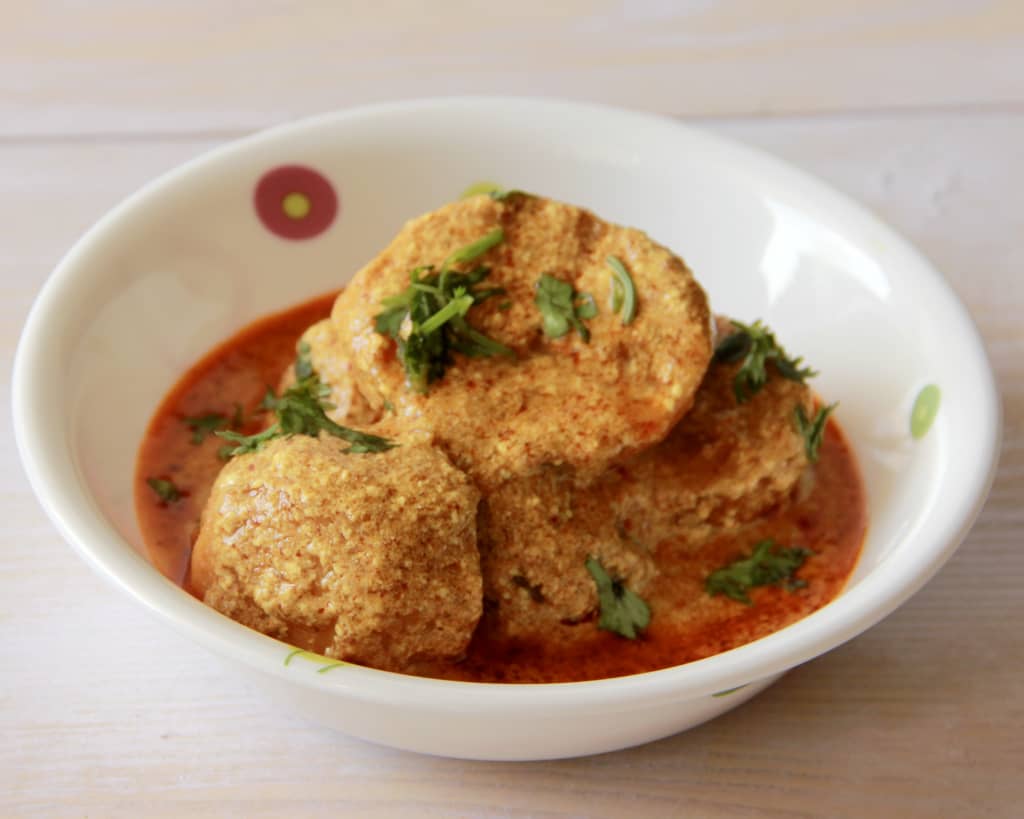 Dum Aloo In Air Fryer
The recipe requires potatoes to be deep fried. I used to deep fry the potatoes , till I got an air fryer. Frying the potatoes in air fryer reduces the oil consumption, and lesser calories with no compromise in the taste.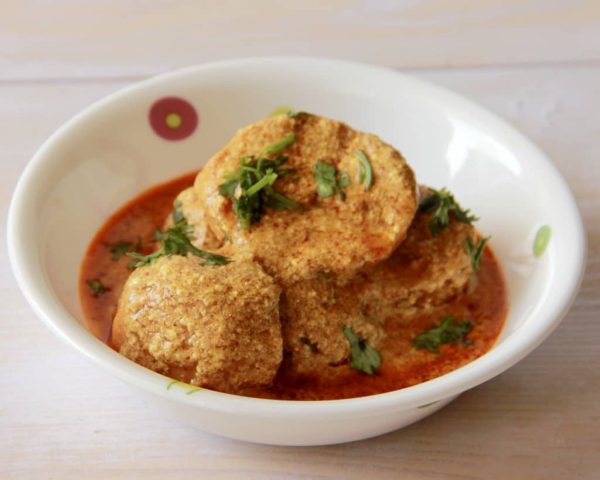 Wash , peal and cut potatoes in half. Pierce the potatoes with a fork.

Brush potatoes with oil or spray some oil and fry in an air fryer. If you do not have an air fryer you can deep fry the potatoes.

While the potatoes are frying, in a pan heat a tablespoon of oil and ginger paste.

Stir for 2 - 3 minutes till the ginger is light brown, add coriander powder , chili powder, powdered & turmeric and stir for a minute. Add 2 tablespoons of water and let it boil.

Whip the curd and add to the spices.

Add fried potatoes, salt and cook on slow flame.

Add water if required to adjust the consistency of curry.

Garnish with fresh coriander.
Goes well with Chole Bhature. Please refer:
If you like the recipe please show your support by hitting the little heart below and follow me.
I would love to hear from you on how the recipe turned out for you, please leave a comment and rate it.