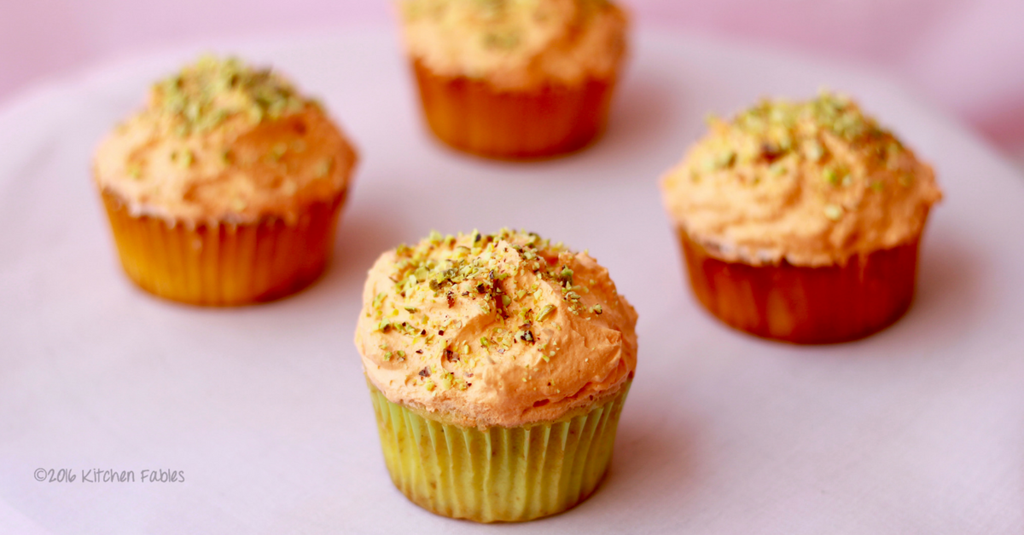 Mawa Cupcake with Kesar Pista Frosting
Less than two weeks for Diwali, I am all excited planning the Diwali menu, decorations, clothes, gifts and house cleaning. Nostalgia fills me, remembering the good old days. My mother would start Diwali cleaning well in advance and then she would make lots of Savouries and sweets. My mother used to make them everything at home and not in small quantities as we had a large social network not satisfied by "liking"! but determined to share!.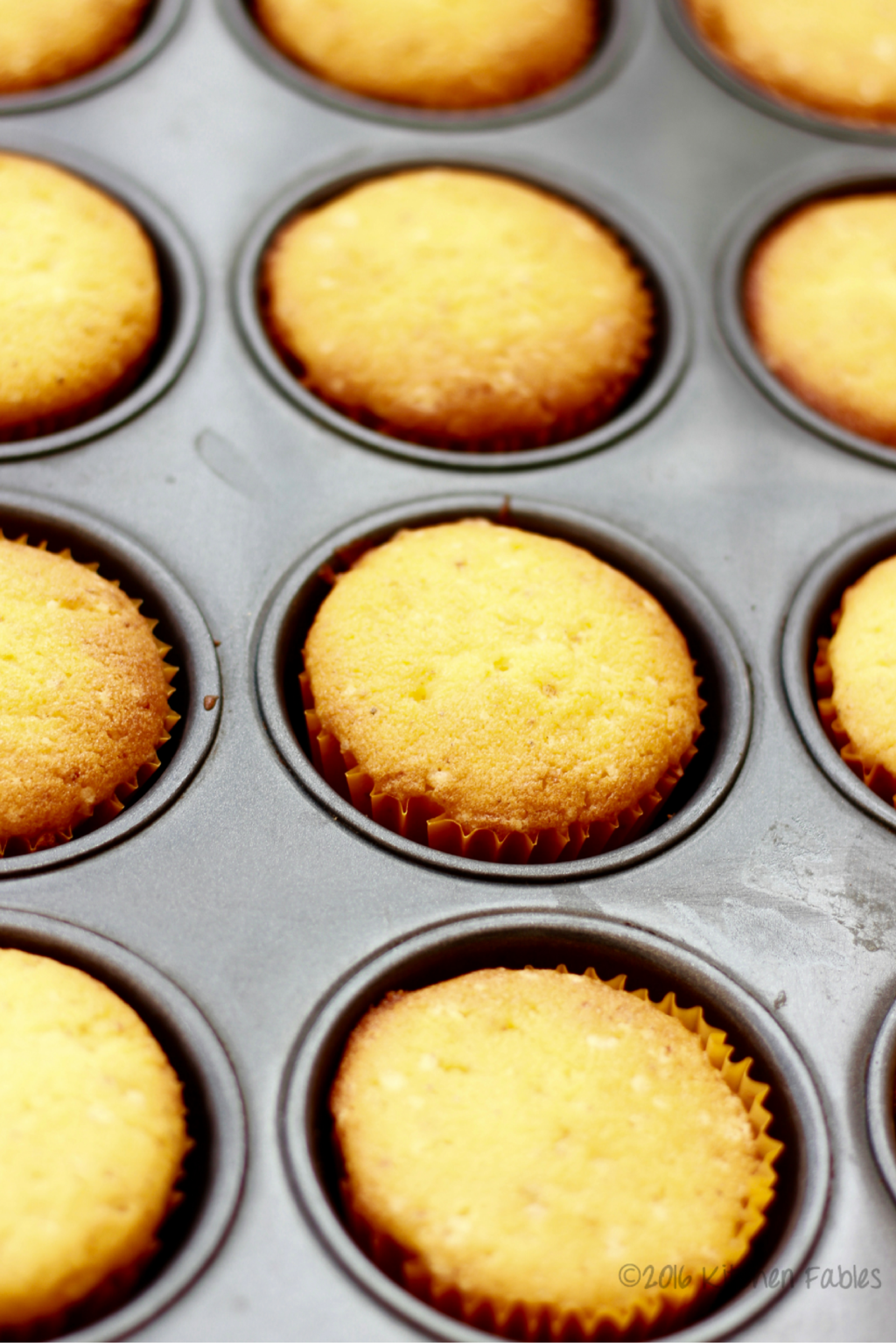 Mawa Cupcakes
As times change Diwali gifts have shifted from home made sweets, to store bought sweets, to dry fruits, to gift packs of chocolates and other processed food, to crockery and various other items. I am still conventional and prefer to gift home made stuff. I made mawa cup cakes 3 years ago as a Diwali gift and they were an instant hit! I was new to frosting at the time and worked with almost exclusively with butter cream.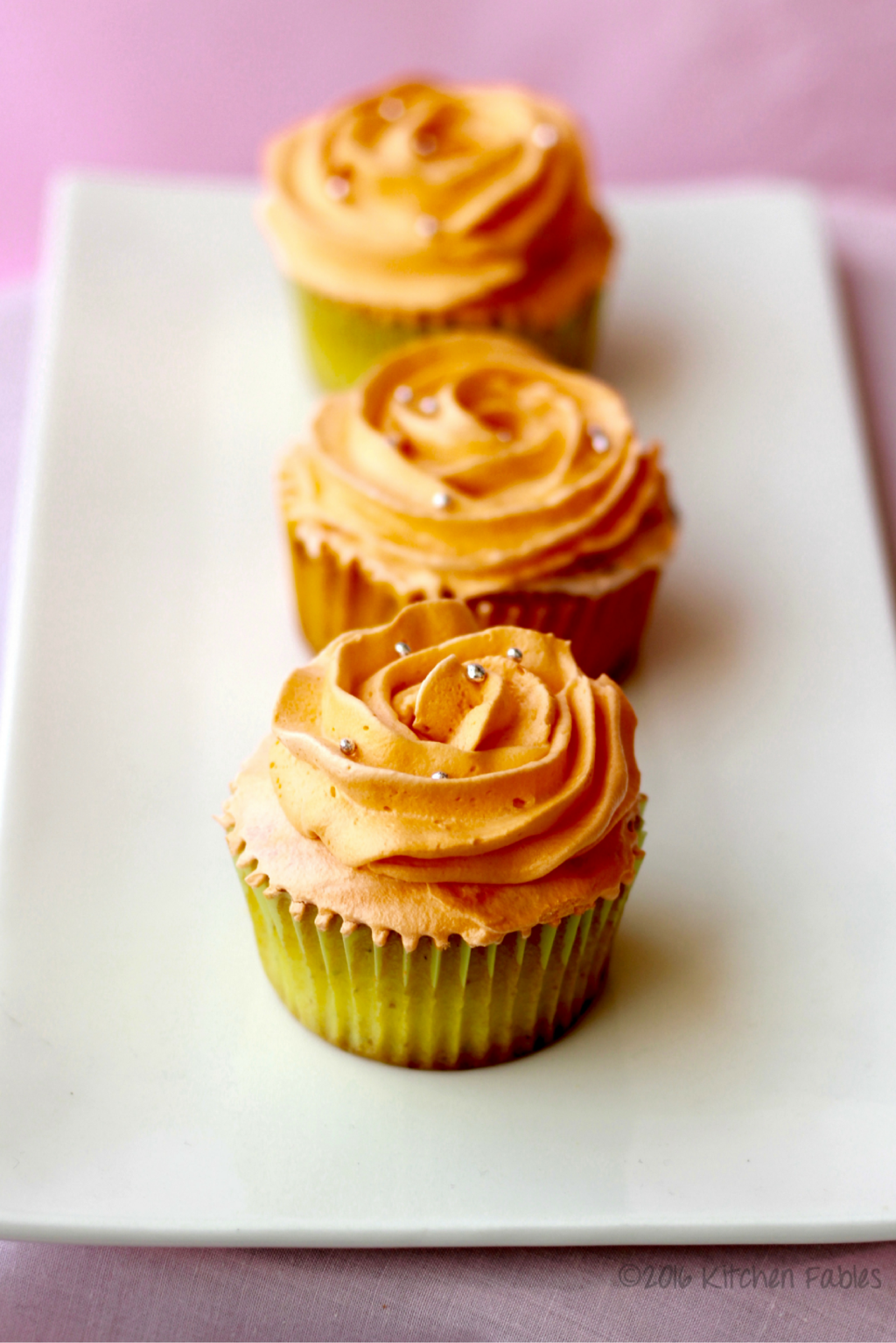 Mawa Cupcakes with Frosting
After a long gap I decided to revisit the mawa cup cakes. The flavour of these cup cakes is very indian and you can serve them with or without frosting. I love doing rosettes on cupcakes, however, if you are someone who is not very comfortable frosting with a piping bag, you can generously spread it flat on the cup cakes.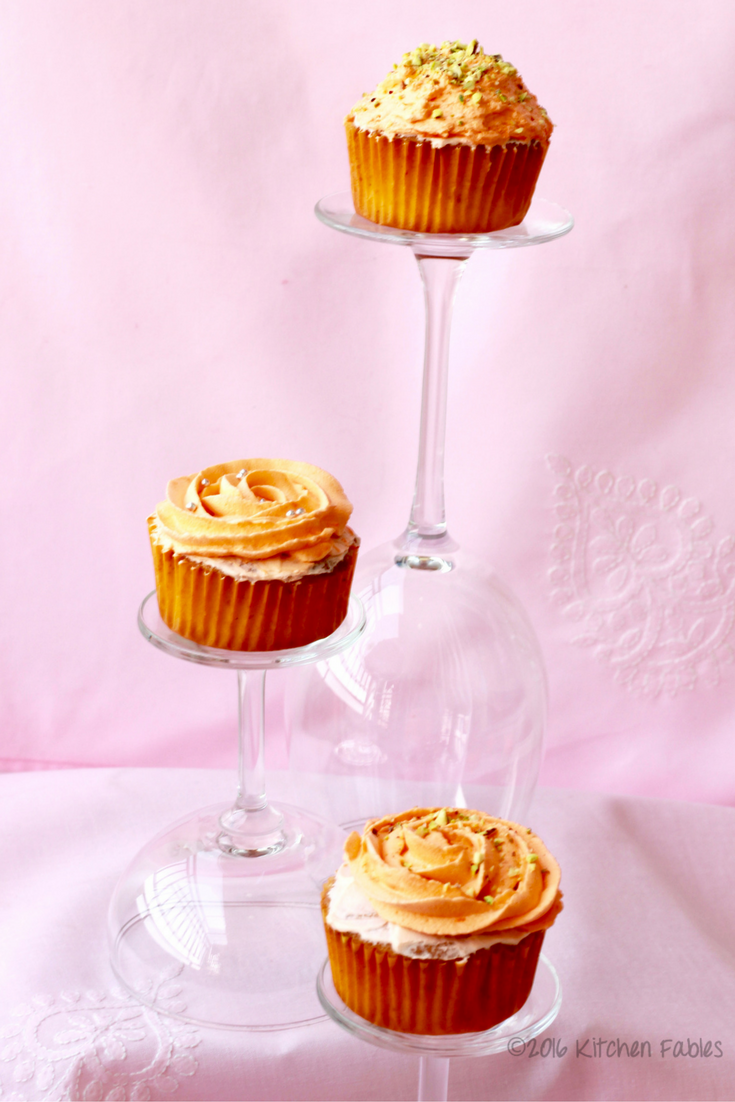 The cupcakes were raided much before I could finish taking pics by two cute terrorists!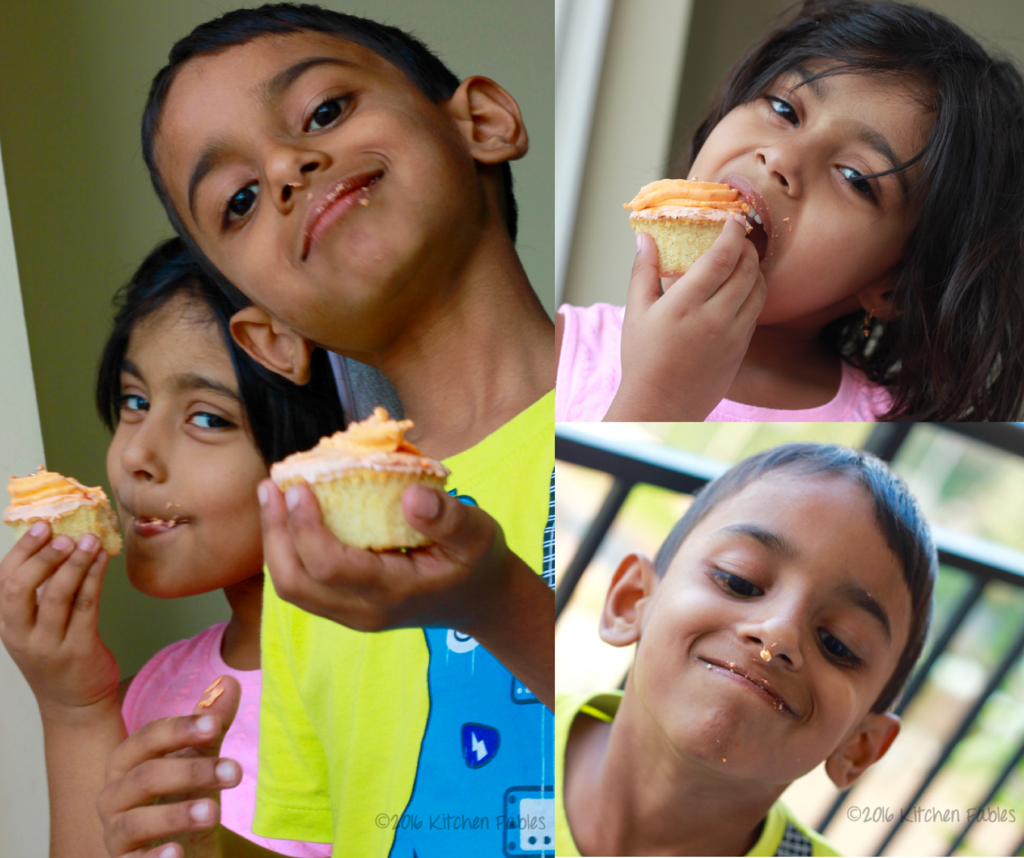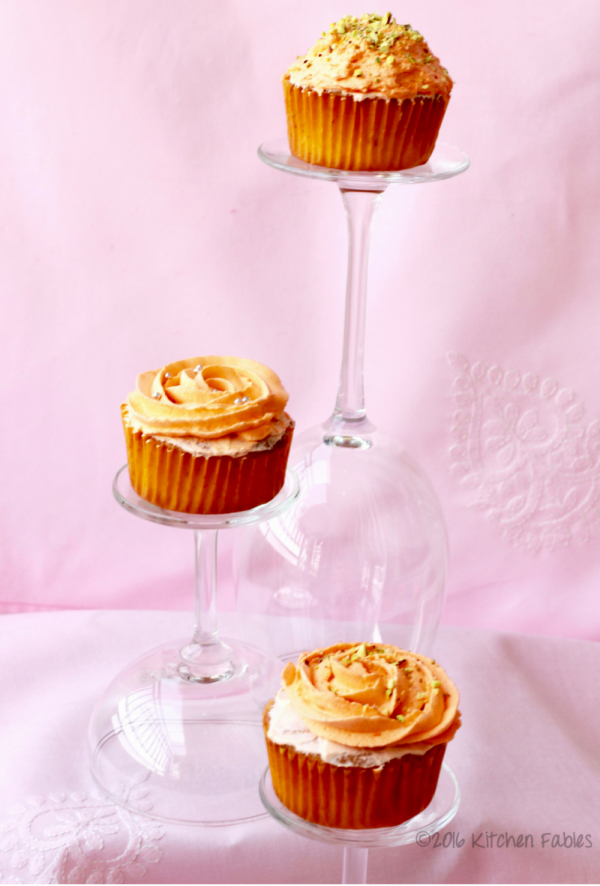 | | |
| --- | --- |
| | |
Preheat oven at 190 degrees

Line cup cake baking tra with liners or grease them

Mix All purpose Flour and Baking powder well with a dry whisk.

Beat Butter till it is pale, add sugar and beat further for 3-4 minutes.

Add Mawa or reduced Milk to it and continue beating

Add eggs one by one and continue beating till they are incorporated well.

Add Cardamom Powder and Rose Essence and beat well.

Add 1/3 all purpose flour and half the milk and fold the flour into the batter.

Repeat the process again. In the last fold in the balance 1/3 of flour.

Put the batter in the cup cake liners . Ensure you fill not more than 2/3 rd of the liner

Bake for 20 minutes or till the cupcakes are done

when the top of the cup cakes start turning golden brown, insert a toothpick . If the toothpick come out dry, cup cakes are done.
Soak the saffron in milk.

Chill the cream and also the vessel and whipping blades in the fridge

Whip the cream till peaks are formed. Add the rose essence, saffron and saffron essence. I have used Silver Mark cream that is mildly sweet and therefore I have not added Sugar. In case you are using any other cream that does not contain sugar please add Icing sugar as required.

If you plan to do rustic frosting you can use cream at this stage.

For rosettes or any other piping technique beat the cream to get stiff peaks

After frosting the cupcakes decorate them with silver balls, chopped pista, etc.
If you like the recipe please show your support by clicking on the little heart below and if you would like to get notified whenever I post something new, please follow the blog. You will also find us on Facebook, Pinterest & Twitter
I would love to hear from you on how the recipe turned out for you, please leave a comment and rate it.