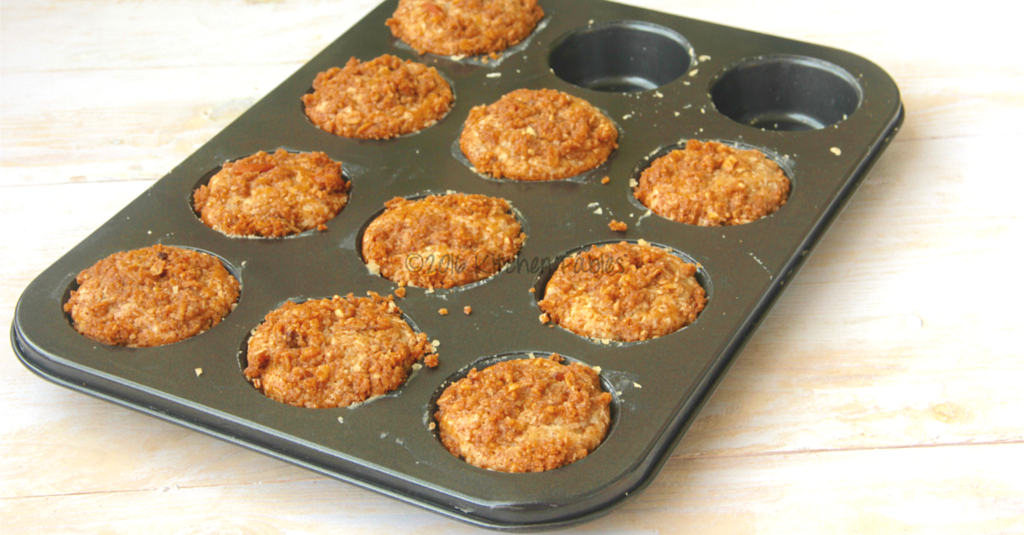 Last week's Whole Wheat Chocolate Chip Muffins were a big hit with my niece and my daughter. This week again my daughter demanded more muffins so I baked these muffins to carry as a snack for a small trek that we were planning to do with friends and their families. I baked the muffins a day before the trek and offered it for tasting. All of us made it to the trek but not the muffins, as everyone had muffins as dessert the day before.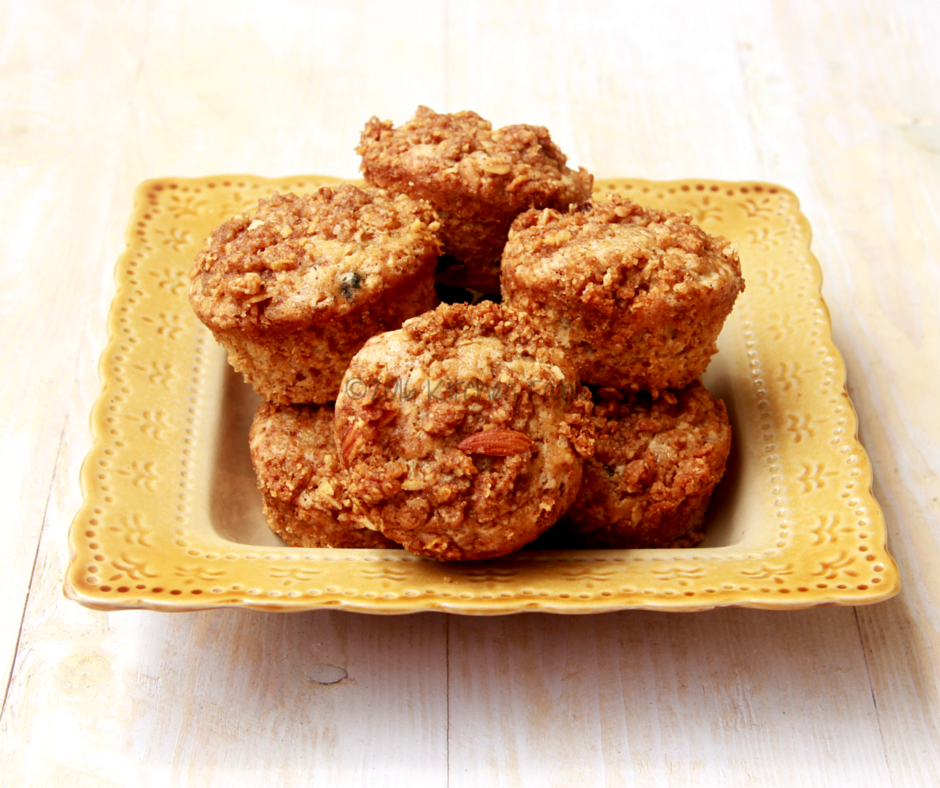 Fresh blueberries are not readily available in India so I use dry blueberries that are available in many gourmet stores and online too. You can microwave the dry blueberries with 2 tablespoon Sugar and 1 tablespoon water. If you get fresh blueberries you can use them directly. Muffins are a good option for a picnic with kids, for their snack box, Breakfast or even as dessert with a syrup or ice cream. I make just about enough muffins to last a week. Muffins should be stored in an air tight box and can last for a week.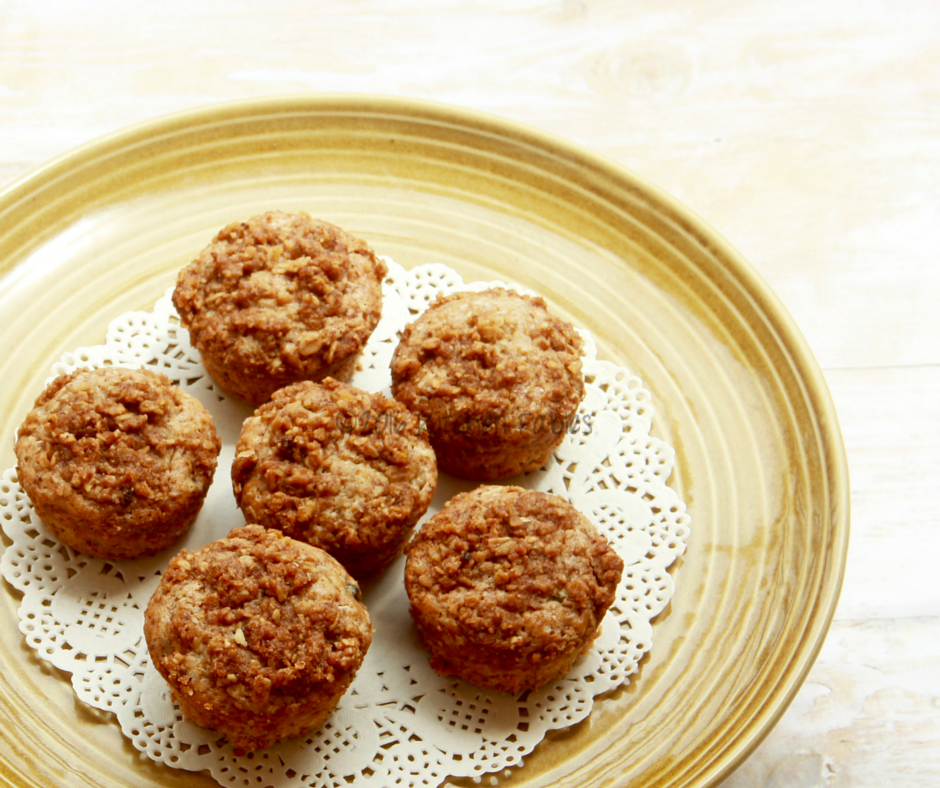 What I like most about these muffins is the crunchy muesli topping. I always keep unsweetened muesli at home, as it is my preferred breakfast or snack. The muffins are soft and moist, inside. I have used oil and whole wheat flower to make it healthier. I also sneaked in a few almonds in the topping.
In a dry grinder pulse the almond 2-3 times, add sugar and pulse again. Add museli, and cinnamon powder and pulse again and finally add butter and pulse again. Take out the mixture and put it in the fridge.

Pre heat oven at 190 degrees and prepare the muffin tray. You can also use paper liners.

Microwave dry blueberries with 2 tablespoon sugar and water for 1 minutes.

In a bowl mix flours, baking powder and baking soda with a whisk, so that it mixes well.

In a Bowl lightly beat the eggs and balance sugar for 2-3 minutes till it is pale yellow. Add Curd and lemon extract and continue beating for 1 minute or till curd is incorporated.

Add oil and beat for a minute and then fold in the dry ingredients and blue berries.

Batter will be thick. Put equal quantity of batter in each muffin cup. Do not fill more than 2/3rd of a cup. Top it up with the museli mix prepared in Step 1. Tap the tray on the counter two to three times and bake for 15-20 minutes. Insert a toothpick to check if the muffins are done. It is done if the toothpick comes out clean.

Once done take out the tray and let it cool for 5 minutes before taking out the muffins.
If you like the recipe please show your support by clicking on the little heart below and if you would like to get notified whenever I post something new, please follow the blog. You will also find us on Facebook, Pinterest & Twitter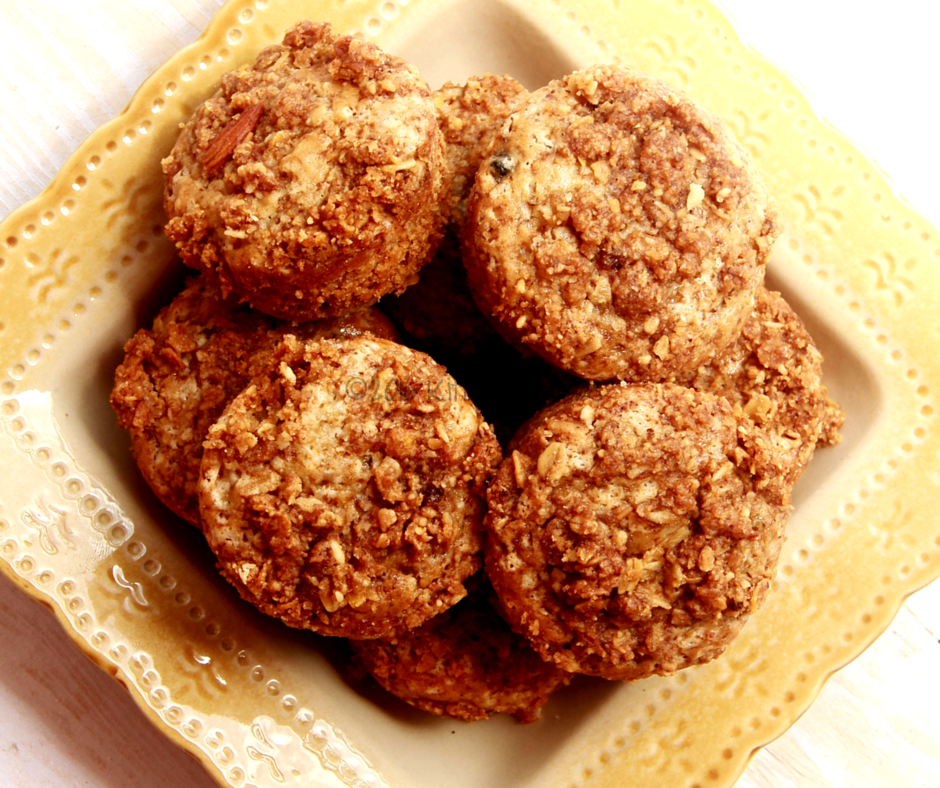 I would love to hear from you on how the recipe turned out for you, please leave a comment and rate it.