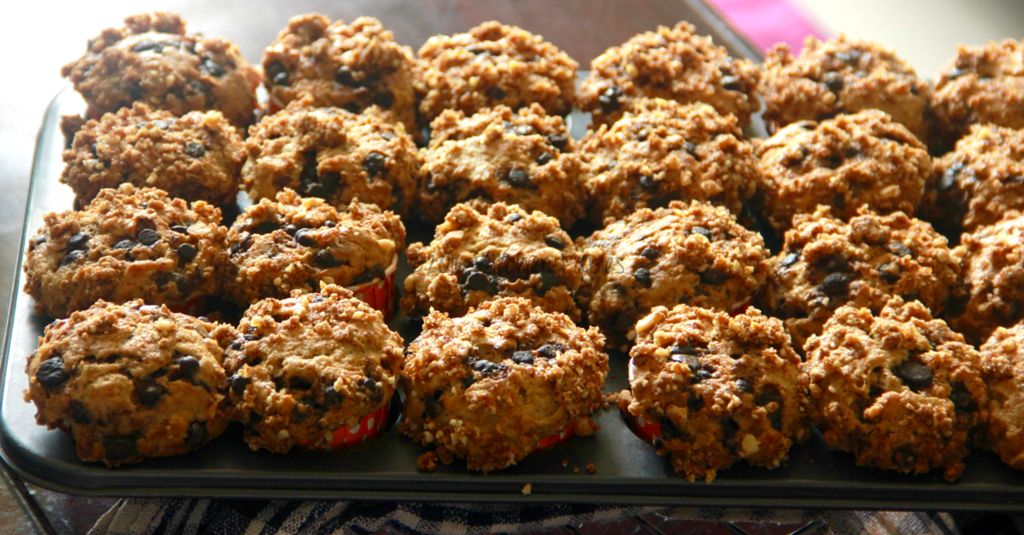 Baking is my favourite form of cooking. It fills the house with the wonderful smell that I can only describe as the "baking" smell. My family loves it and when I bake I know that the whole family is waiting in anticipation and those that cant wait are stealing the batter or chocolate chips or even just the butter!
My Parents are going back to Lucknow in a couple of days and I am busy packing goodies for my six year old niece. She is the fourth generation foodie in our family that I have seen. My grandparents, parents, us and then our kids. Amongst all the the kids in the family she is the most interested in food, just not eating but also cooking and describing food (thanks in no small measure to MasterChef on TV!). Her favourite pass time is watching food channels.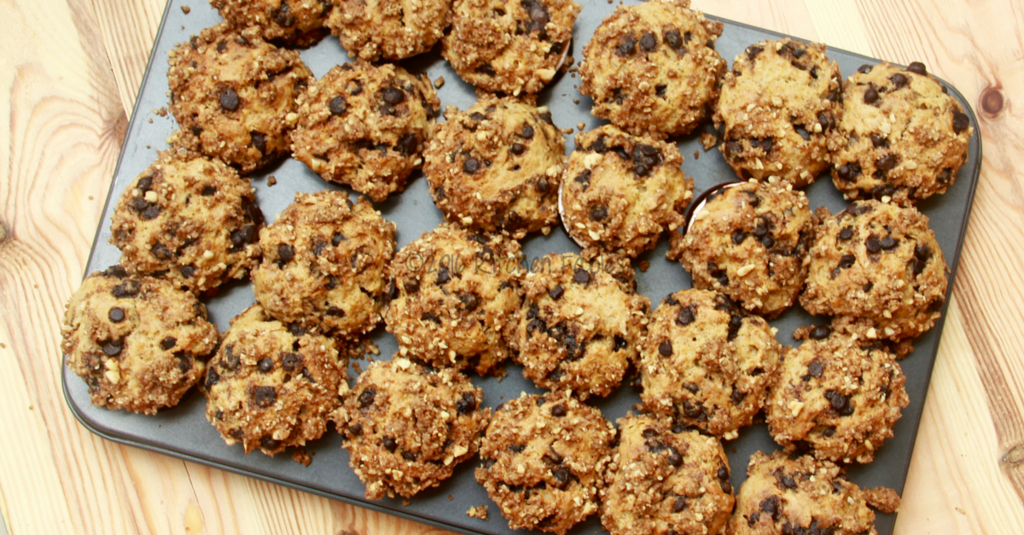 Like the vegan coconut muffins in these muffins also, in the interest of health, I have tried to reduce the quantity of all purpose flour and replacing it with whole wheat flour. Bananas make the muffins moist and also reduces the quantity of white sugar. Kids love to eat sweets, however to ensure that they do not consume it in excess I always make smaller portions / servings. This way the younger kids will not waste and bigger kids will be satisfied with one. These muffins go well with a glass of milk. This comes in handy in the early morning for my daughter's breakfast.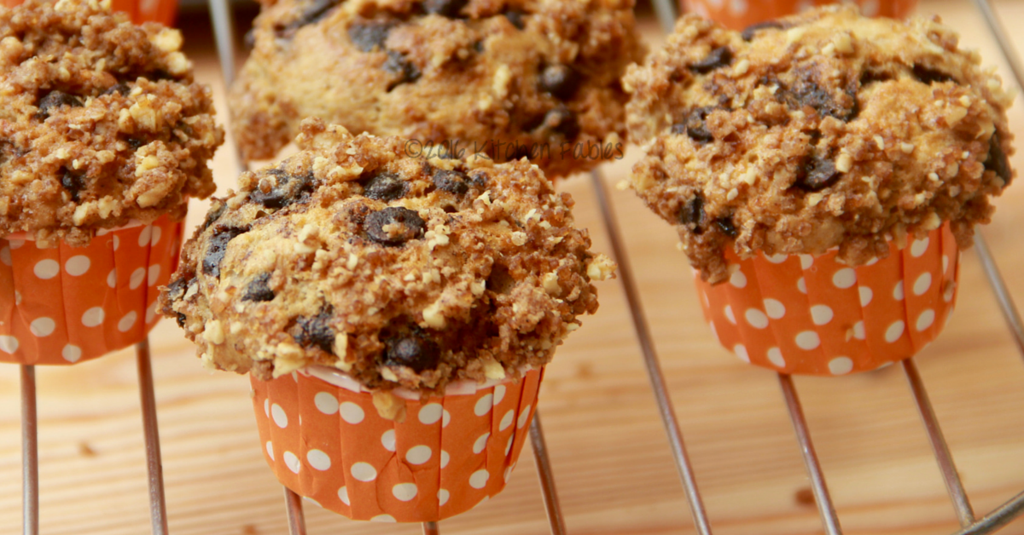 This one is my favourite Chocolate muffin recipe. I get perfectly moist muffins topped with a nice crunchy walnut crumble crust.
My daughter has begun showing interest in the kitchen. She asked me today, "Mumma what are the ingredients ?". Hearing a four year old using words like
"ingredients"
, I couldn't help smiling. She wanted to help me in baking today. I am a bit apprehensive to have her around while the oven is on. She was very upset but when she saw the muffins coming out of the oven, I asked her for her help in tasting the muffin and checking if it was well baked. She happily obliged. Not only did she finish off her muffin, which itself is a big compliment, but she also said
"mmm, it's nice".
Now I am waiting to hear my niece's feedback.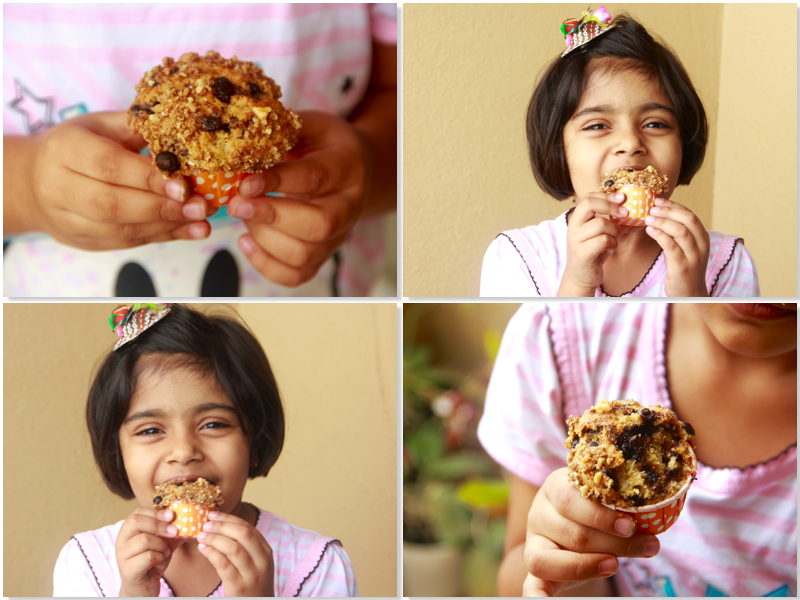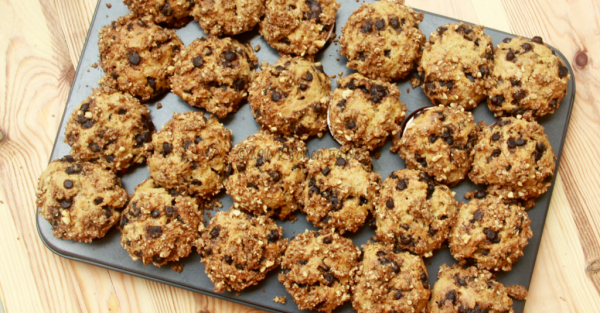 | | |
| --- | --- |
| | |
For the Crumble, pulse butter , whole wheat flour, sugar and cinnamon powder in a grinder for 10 seconds or rub the butter in the dry ingredients until the butter has mixed well. Finely chop the walnuts and add to the mix.

Before starting on the Muffin batter Preheat Oven to 180 degrees

Line the muffin tray with liner.

In a mixing bowl lightly beat the butter and sugar. Add eggs one by one and keep mixing. Add Mashed bananas and Vanilla extract

Mix all the dry ingredients well with a fork.

Fold in 1/3 of dry ingredients and then 1/3 cup milk. Repeat the process and end with the remaining dry ingredients.

With a spoon fill 2/3rd of the muffin liners with batter and put 2 teaspoon of walnut crumble on top.

Bake for 12- 15 minutes or till done.. To check if the muffins are done insert a clean toothpick in a muffin. If it comes out clean, they are done.

Once done shift it to a rack to cool down. Store it in an air tight container. Serve with Tea / Coffee/ Milk in breakfast or with a scoop of ice cream as dessert.
If you like the recipe please show your support by hitting the little heart below and if you would like to get notified whenever I post something new please follow me.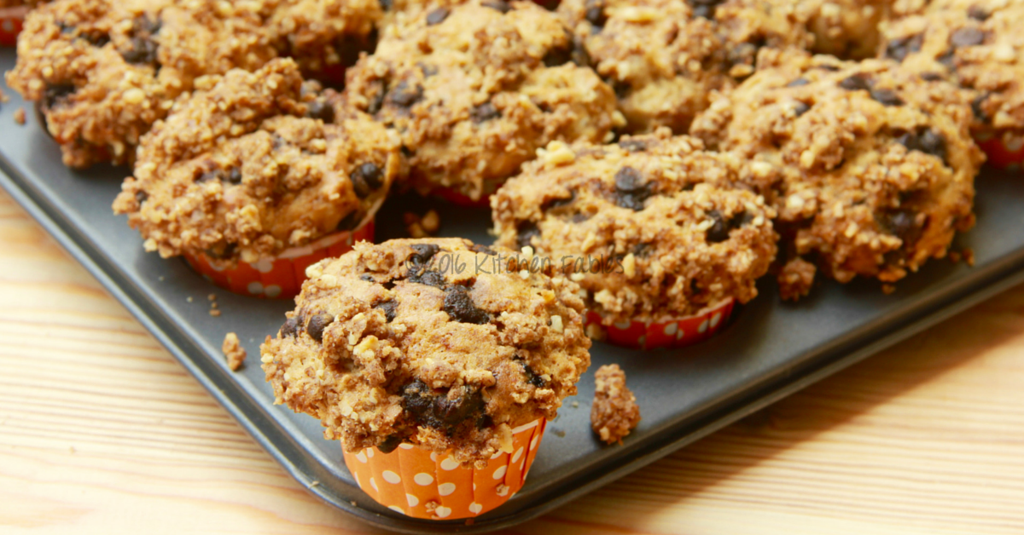 I would love to hear from you on how the recipe turned out for you, please leave a comment and rate it.