I am a huge fan of Irish cream, and baileys is on my shopping list every time travelling abroad, till I started making it at home. Yes you heard it right, make your own Irish cream at home. It is quick, simple and requires very few ingredients.
Most of our guest who have had this, can not believe that it is made at home. I would have made 15 to 20 bottles of Irish cream at home for gifting to friends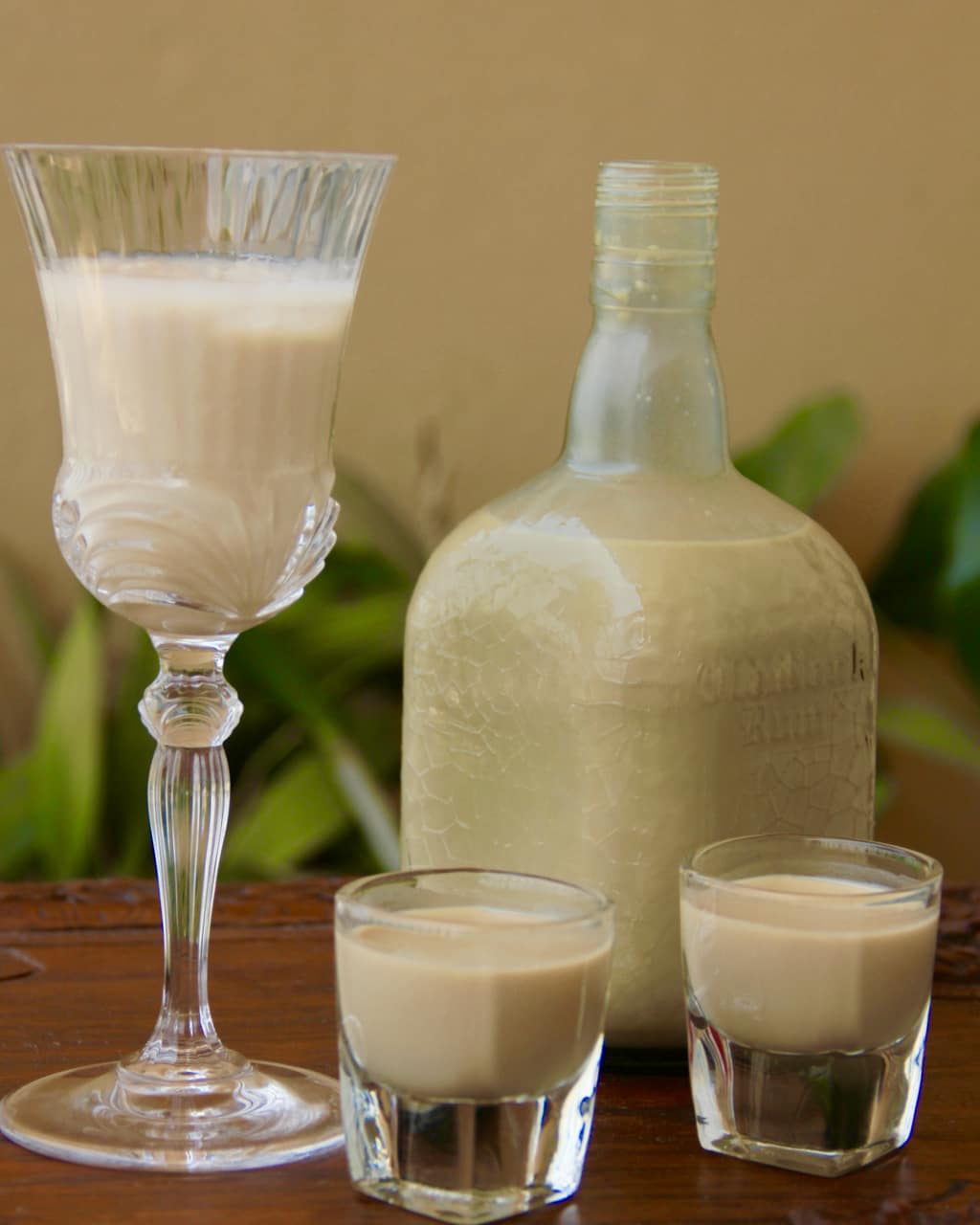 I prefer it on the rocks, during summers. can be also served post dinner to end a beautiful evening with family and friends. I also, love to use it in the desserts and cakes for its flavour.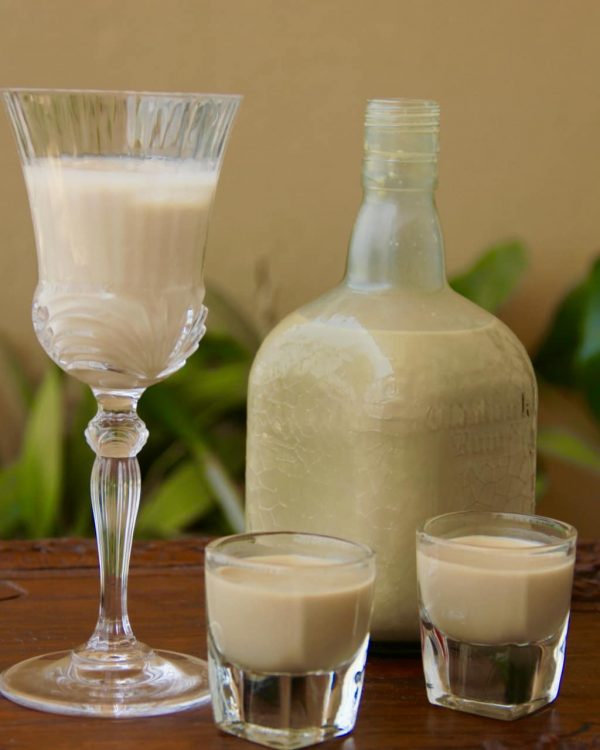 200

ml

Cream

400

grams

Condensed Milk

( one tin )

2

teaspoons

Coffee

Instant

1

teaspoon

vanilla extract

1/2

teaspoon

almond hazelnut

/ extract

4

tablespoons

chocolate liquor

( you can also use 2 tablespoon Chocolate syrup instead of liquor )

1.5

cups

whisky

Irish
200

ml

Cream

400

grams

Condensed Milk

( one tin )

2

teaspoons

Coffee

Instant

1

teaspoon

vanilla extract

1/2

teaspoon

almond hazelnut

/ extract

4

tablespoons

chocolate liquor

( you can also use 2 tablespoon Chocolate syrup instead of liquor )

1.5

cups

whisky

Irish
Measure all the ingredients

In 2 teaspoon of Instant coffee pour 45 ml of hot water and let it cool

When coffee is cooled down in a mixer blend cream and condensed milk

Add Coffee, Chocolate Liquor, Vanilla extract and whisky

Blend for another 30 seconds

And now the toughest task, without tasting transfer it to a bottle and keep it in fridge

Oh ok so you could not resist tasting, after tasting please transfer the cream to bottle and store in fridge

Please note, if you do not have Irish whisky, you can use another whisky as well, but will have to change the proportion basis the alcohol content and taste of whisky. I have used Vat 69, Black Dog and Teacher's and the results have been good

If you plan to store it for longer durations , use Amul cream or others which have longer shelf life