There is a mild nip in the air. Bangalore never gets too cold but the weather here is always perfect for a warm slice of cake and coffee. My favourite cake is Warm Lemon Ginger cake. It is a Lemon Tea cake and to add a little warmth I added candied ginger. The result was awesome.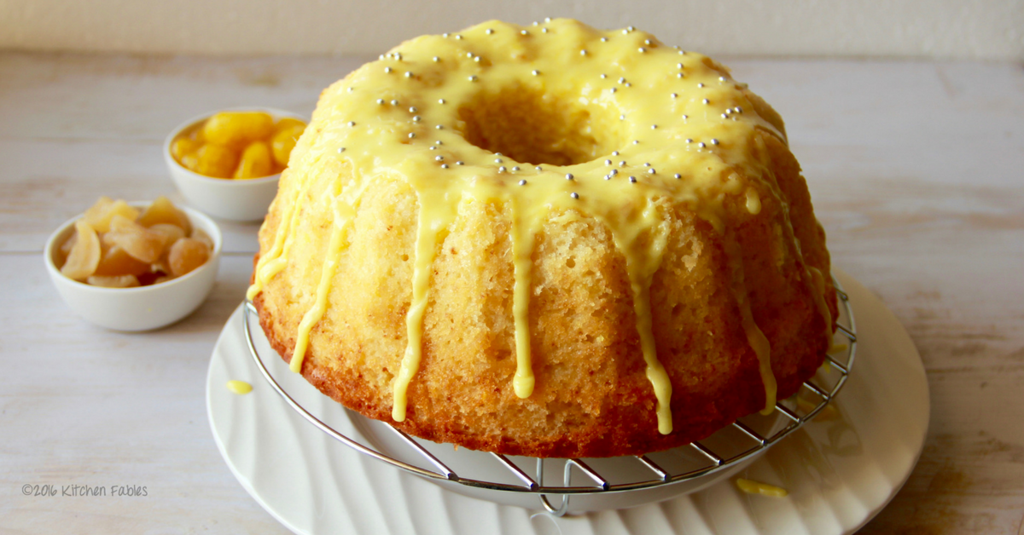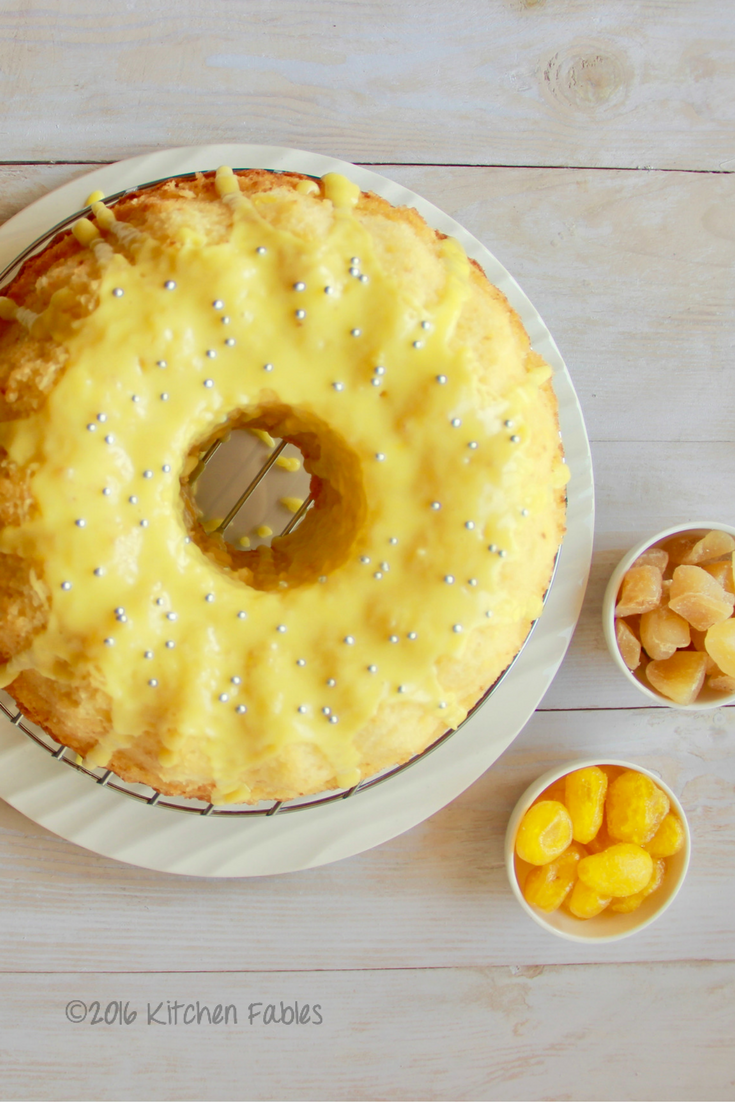 Lemon cake is the first cake that I baked for my husband and before I even realised , half the cake was polished off. Since then I have baked it many a times for him. Today is a special day, too. As today is the first time I used my brand new Kitchen Aid Stand mixer. I am sure all of you who love baking would know that it is impossible to to not-bake once the Kitchen Aid is delivered. So, This time added candied Ginger to add to the warmth. A slice of Warm Lemon Ginger Cake is nothing else but  bliss.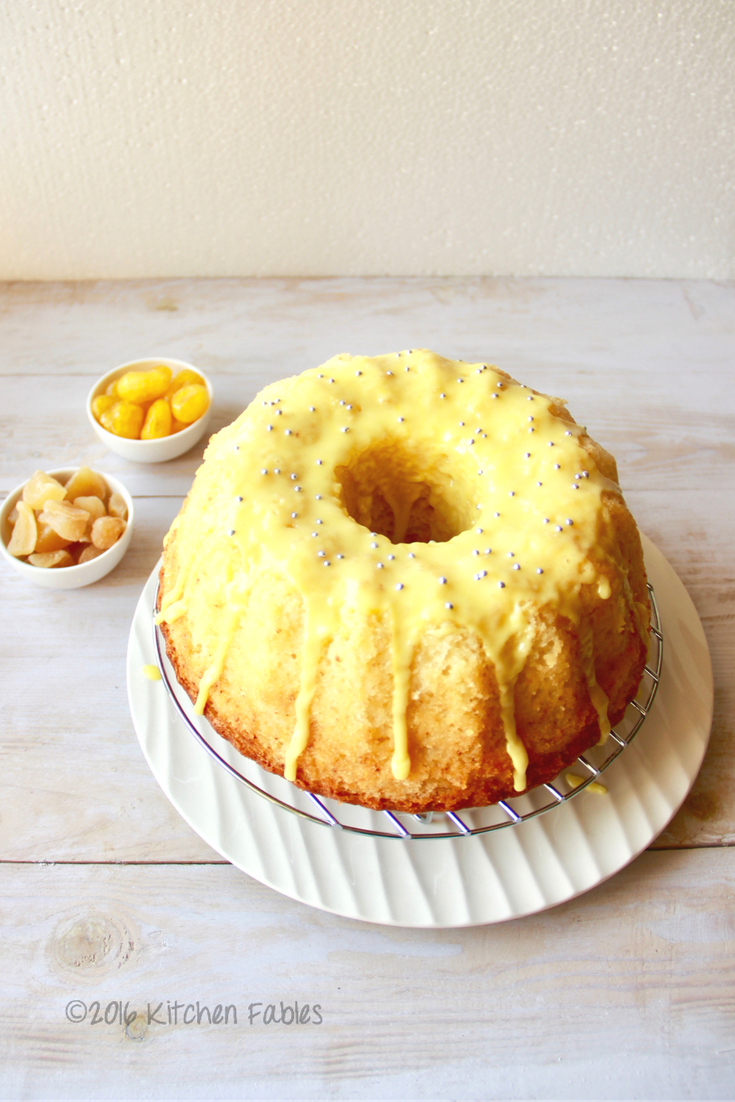 Lemon and ginger cake as the name suggests is mildly sour and ginger just spices it up. To add to the tanginess is the glaze with lemon juice and confectioner's sugar. Since the cake is not very sour the tangy glaze is a perfect combination. While I baked today keeping in mind my Husband's choice, but he got only a slice of the cake as my daughter invited all her friends home. All the kids loved the cake and soon I will be baking more.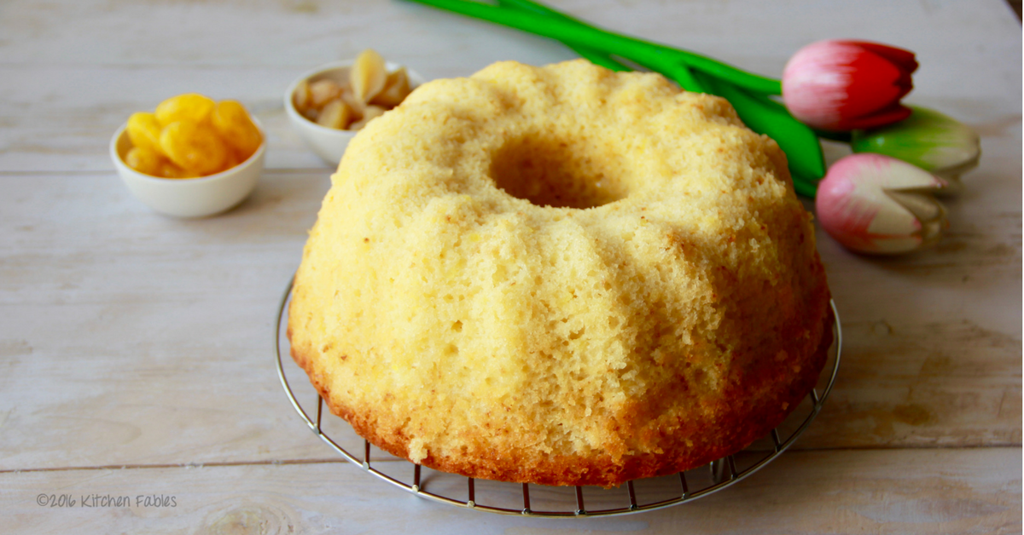 Please note that I have used candied lemon and ginger for this cake. In case you do not have candied lemon and ginger , replace candied lemon with rind of two lemons and instead on Candied Ginger use the one fourth teaspoon ginger powder.
If you like the recipe please show your support by clicking on the little heart below and if you would like to get notified whenever I post something new, please subscribe. You will also find us on Facebook, Pinterest & Twitter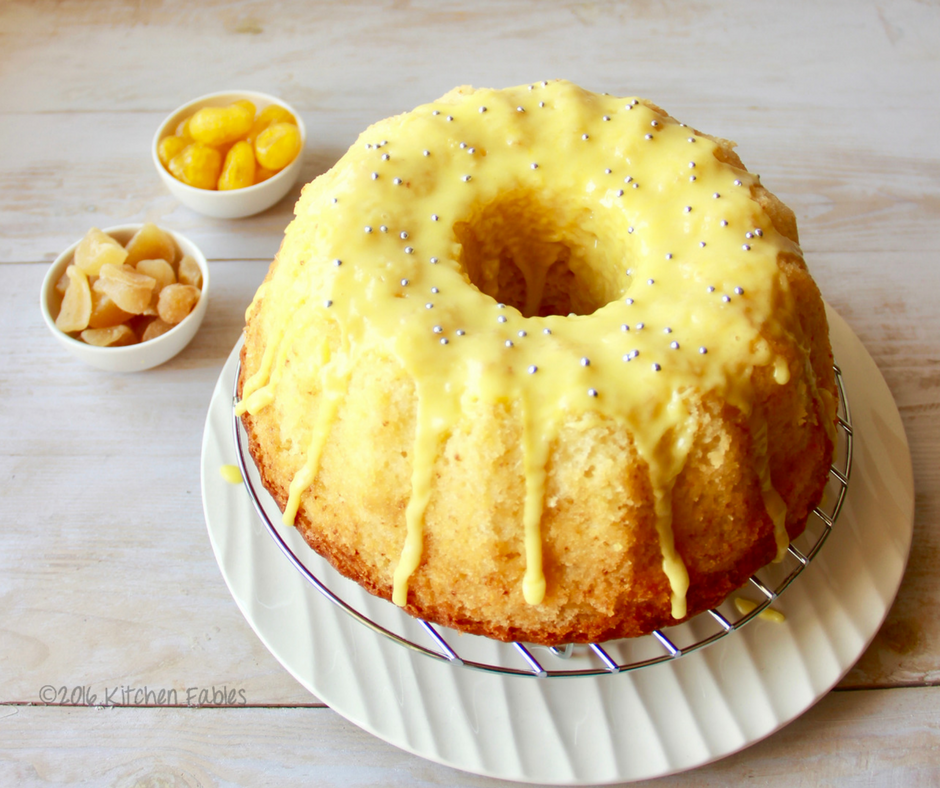 I would love to hear from you on how the recipe turned out for you, please leave a comment.
| | |
| --- | --- |
| | |
Preheat oven at 190 degrees. Prepare a tube pan.

Sift Flour, Baking powder and salt together

Mix grated candied lemon and ginger with the dry ingredients

Beat eggs and add sugar and continue beating till it is pale yellow. Add curd and lemon flavouring

Add dry ingredients and mix well.

Add oil and fold it in with a spatula such that it is well incorporated.

Pour the batter into the pan and bake it for 35 to 40 minutes.

Prepare sugar and lemon syrup by mixing the sugar and lemon juice and heating it till the sugar is completely dissolved

Insert a toothpick to check if the cake is done. Cake is considered done if the toothpick comes out clean.

Once done take the cake out and let it rest for 10 minutes. After 10 minutes invert the pan & take out the cake

Spray or brush the lemon & sugar syrup on the cake. let it sit for 10 minutes.

Mix lemon juice in the confectioner's sugar to get a dripping consistency glaze. Pour the glaze on the cake.