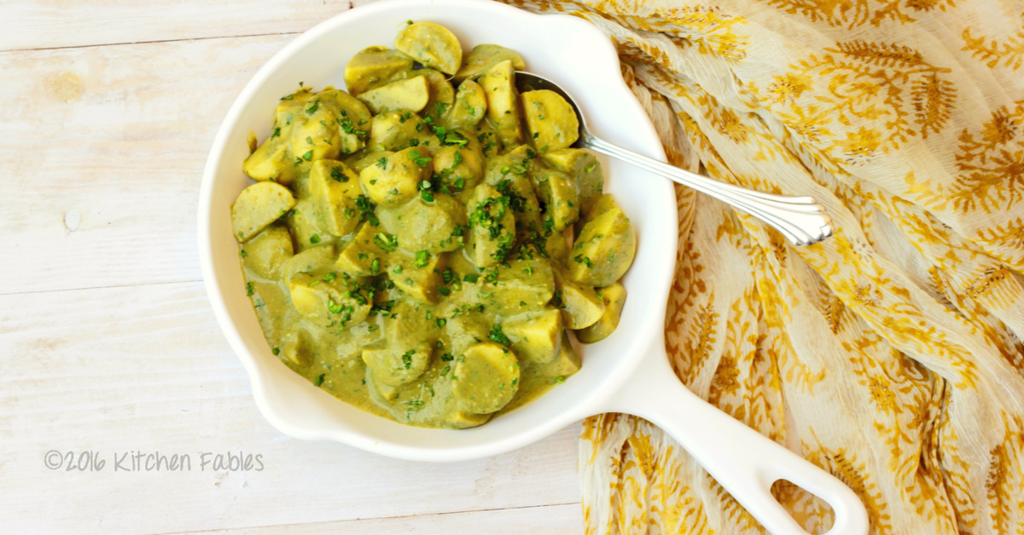 Dhaniyewale Aloo
Chaat is one of the most popular street foods in India. Pani Poori / GolGappe or puchkas are sold in the streets of every city of India. Having spent a considerable part of my life in various cities of Uttar Pradesh I am biased towards the Chaat served in UP, especially cities like Varanasi and Kanpur. Dhaniyewale aloo is a speciality of Kanpur.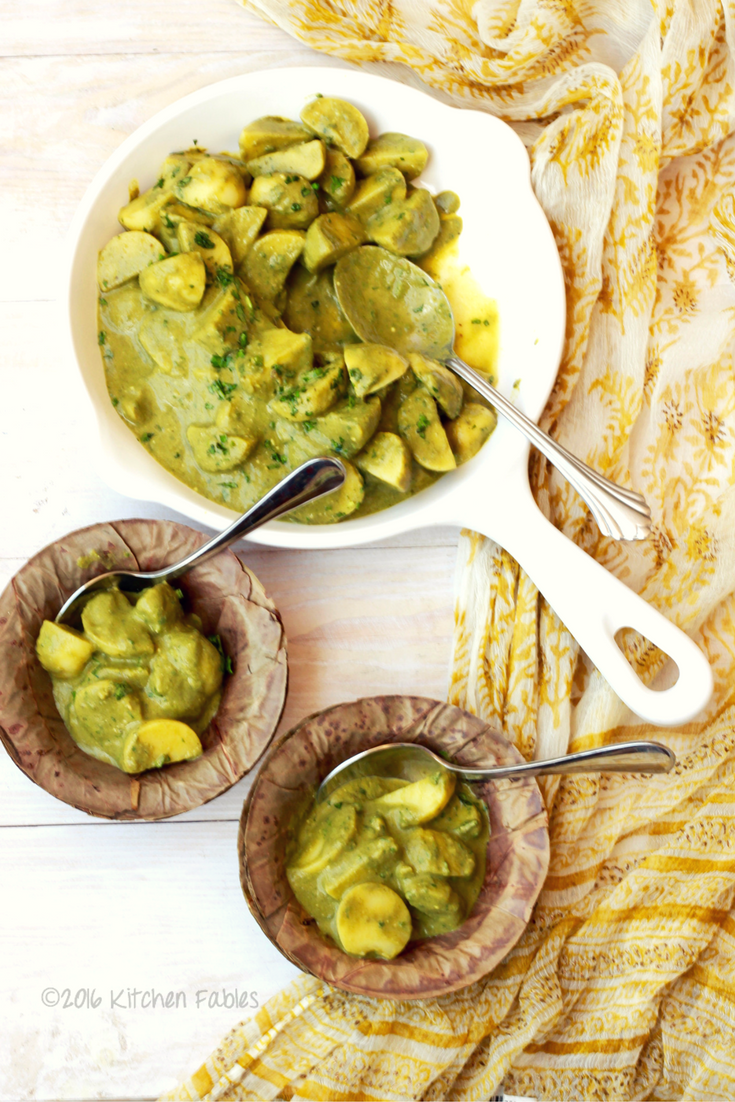 Dhaniyewale Aloo – A Chaat Speciality from North India
I learnt making Dhaniyewale aloo from my mother. It used to be a must in our house on Holi. During Holi, in UP, people visit each other's house to wish Holi. Friends visiting our place used to look forward to mom's Thandai and savoury food items along with home made sweets.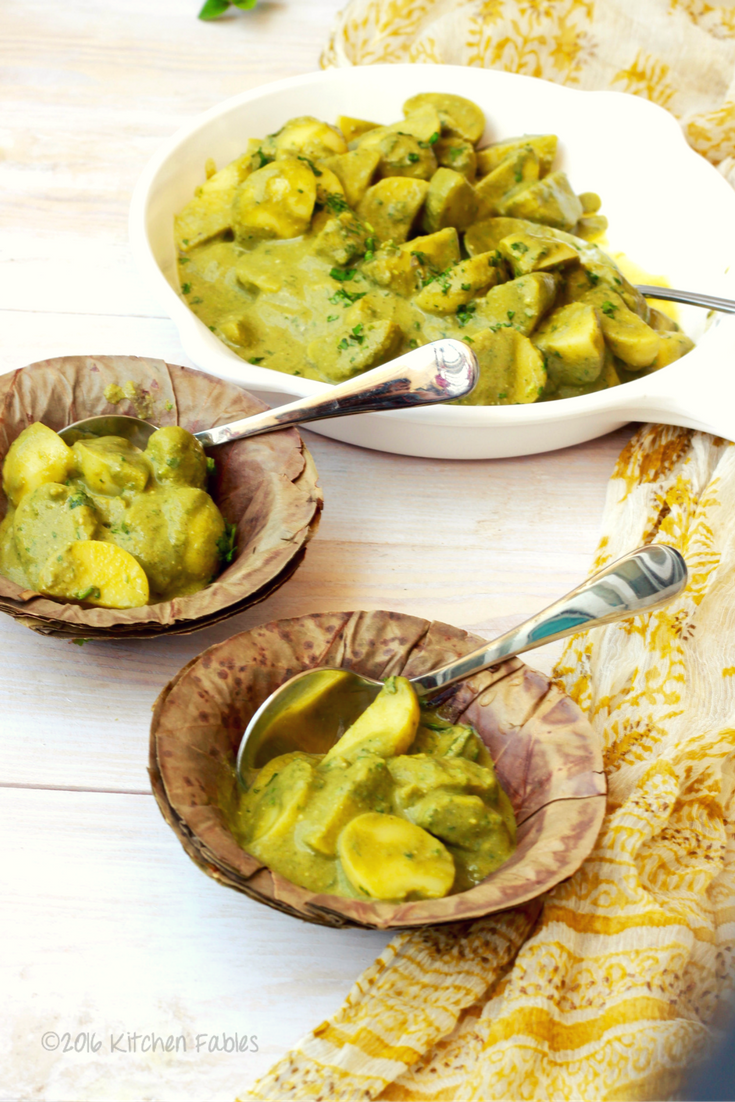 Dhaniyewale Aloo Chaat
For the last couple of years I too have been making Dhaniyewale aloo , as it can be made in bulk before hand and served cold. Also, after visiting many friends and relatives yet another sweet dish becomes unbearable, and a savoury item is very welcome. At such times , sour and spicy Dhaniyewale Aloo Chaat is very refreshing.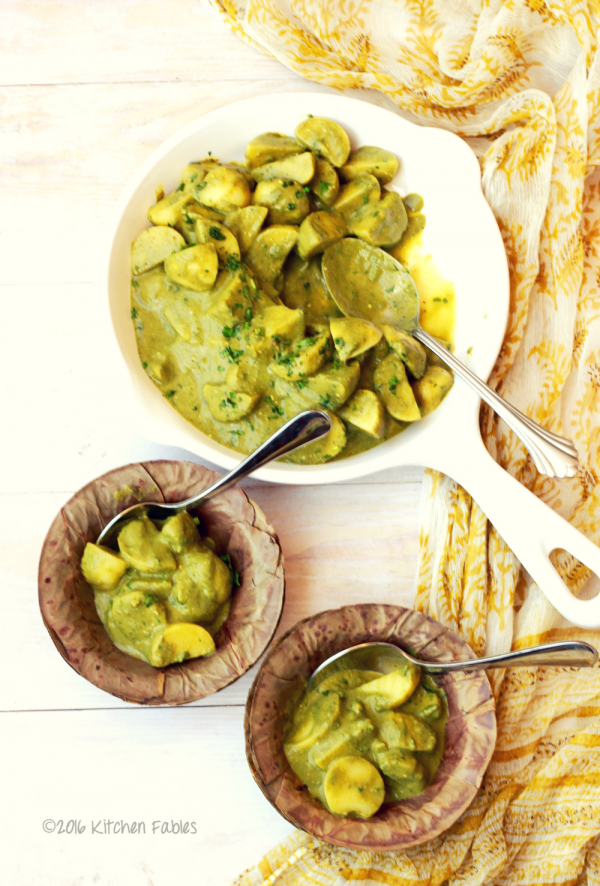 | | |
| --- | --- |
| | |
Peal the boiled potatoes and cut them into 1" cubes. I prefer to use baby potatoes.

Soak tamarind in warm water for 30 minutes and take out the pulp.

Grind Mint Leaves, coriander, Curd, Green Chilli, Roasted Cumin Powder, Black salt & Tamarind pulp into a thick paste.

Toss potatoes in the paste, add lemon if you want the chaat to be more sour.

Prepare the chaat in advance and keep it in the fridge, preferably for fours hours before serving it cold.
If you like the recipe please show your support by clicking on the little heart below and if you would like to get notified whenever I post something new, please follow the blog. You will also find us on Facebook, Pinterest & Twitter
I would love to hear from you on how the recipe turned out for you, please leave a comment and rate it.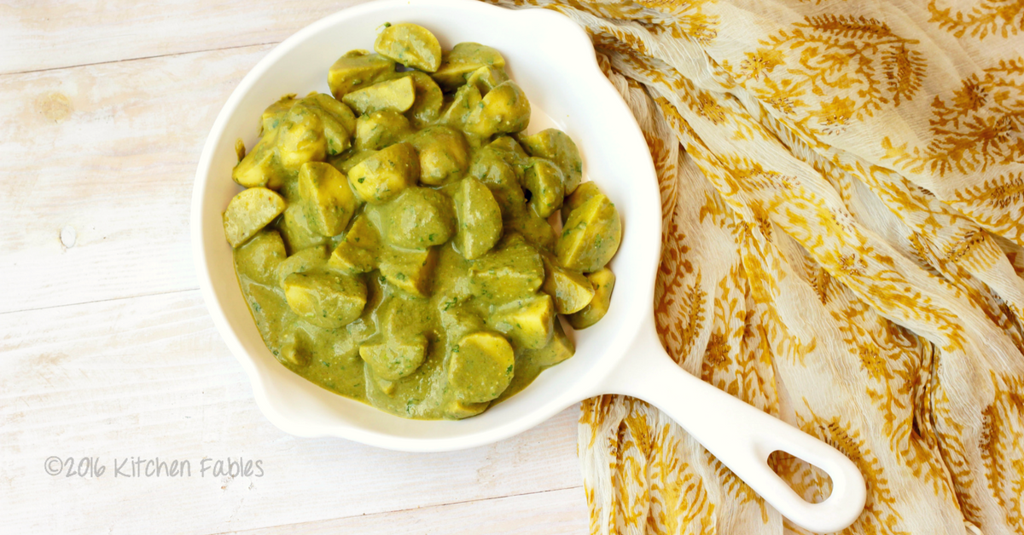 Dhaniyewale Aloo Chaat