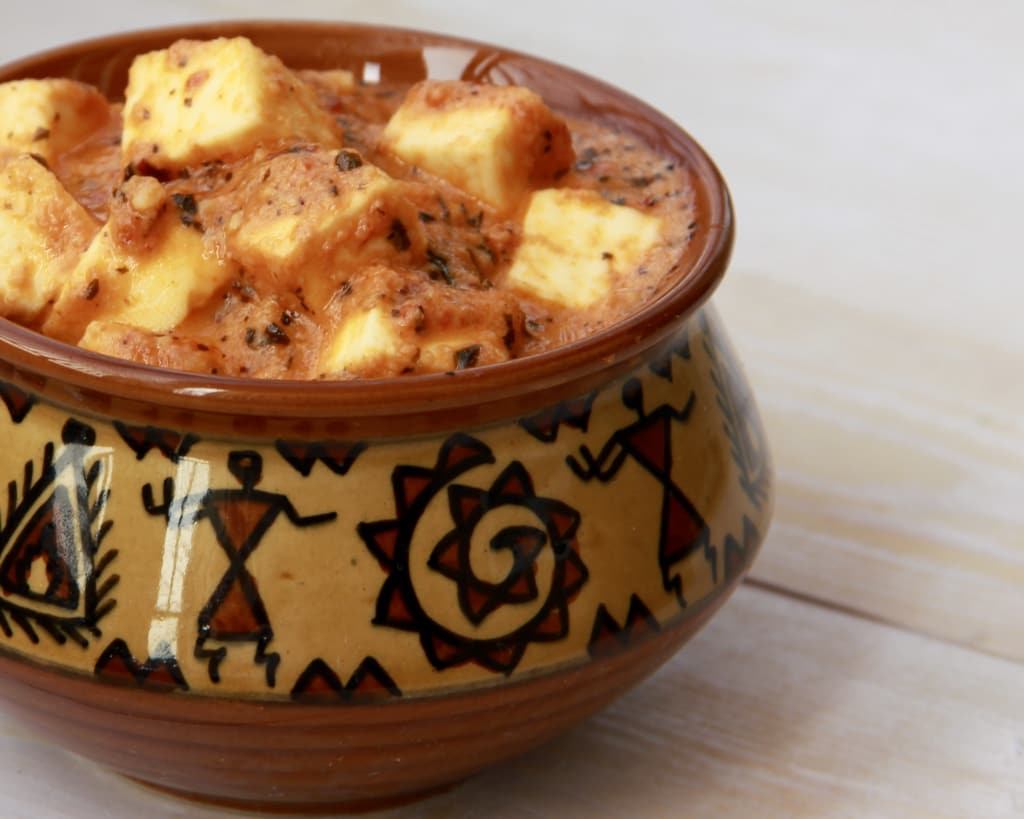 Paneer Butter Masala
In a Punjabi household, Paneer or cottage cheese preparation is a must, if one has guests coming over or for a grand meal at home on special occasions. This is one of the recipes, which comes to my rescue, when I have guest coming over for a meal at short notice or if I am making an elaborate meal and have many dishes to prepare that are time consuming. The recipe is quick to prepare and comes out well with little effort.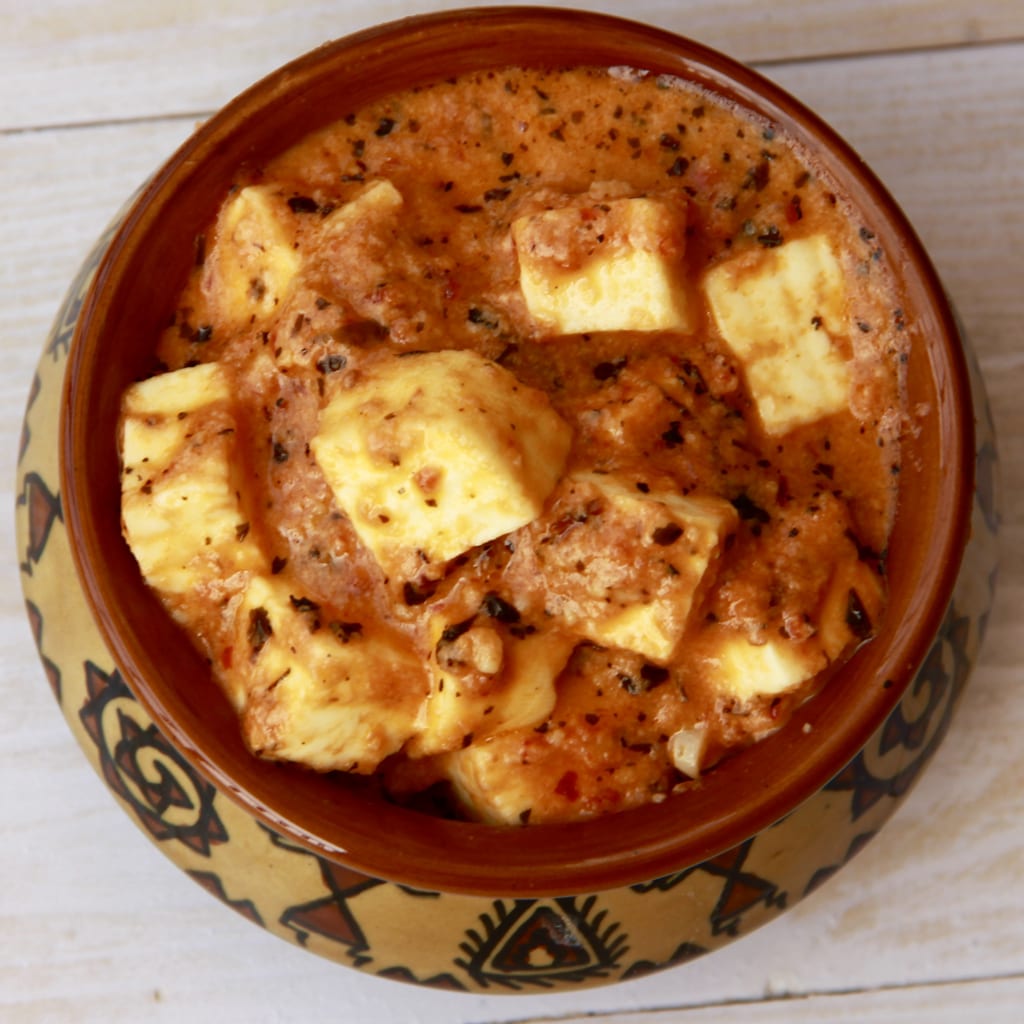 Paneer Masala – Cottage cheese made in cashew and tomato gravy
I learnt this recipe from my second guru, my sister. Over a period of time I have learnt to keep the recipes simple with fewer ingredients without compromising on taste. Most of the ingredients are always available at home, except Paneer or cottage cheese. Depending on the time available , I either buy Paneer from store or make it at home. I prefer to use as many fresh ingredients as possible, to avoid preservatives.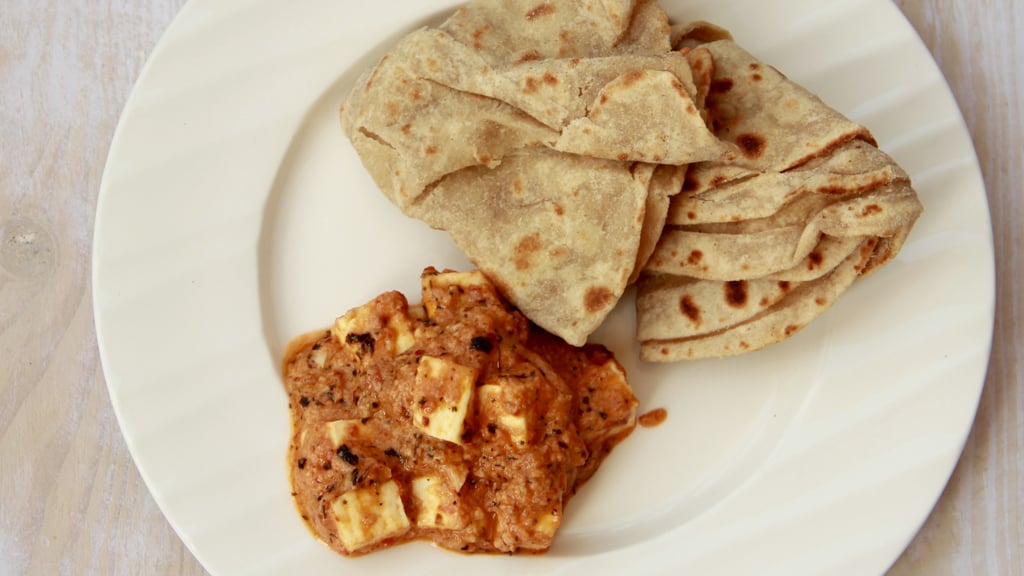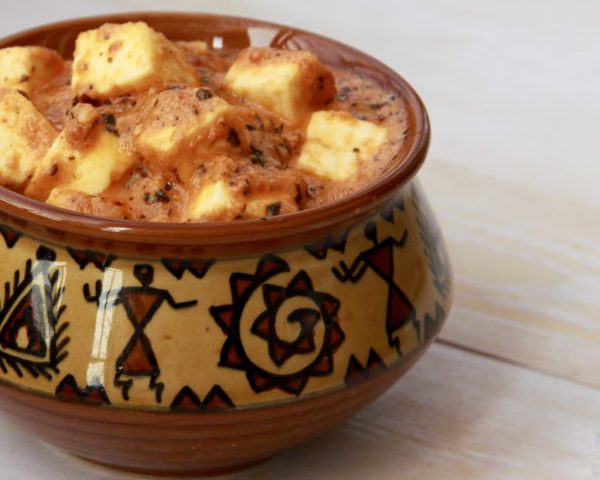 Soak the cashews in 1/8 cup milk for 30 minutes and then make a paste

In a pan heat the butter and add oil. Add finely chopped garlic and fry it till light pink.

Add chilli flakes and fry for another 10 seconds and then add cashew paste and stir till it is dry and you can see oil on the edges of pan.

Add roasted fenugreek leaves and stir for a minute.

Add pureed tomato and stir till it the oil leaves the gravy.

Add sugar and stir and then add milk and let the gravy boil. Now add paneer and salt. Boil for a minute and switch off the flame.

Goes well with chapati or laccha paratha.
If you like the recipe please show your support by hitting the little heart below and follow me.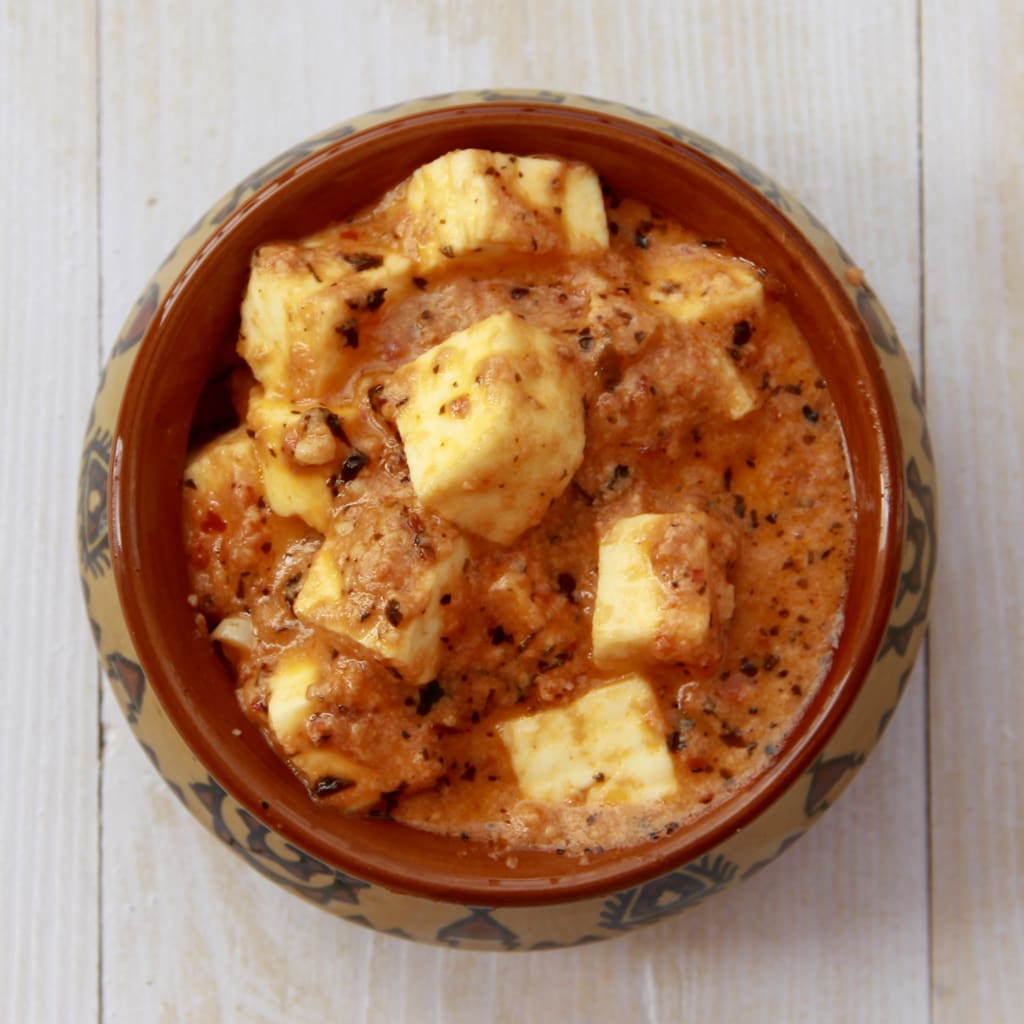 I would love to hear from you on how the recipe turned out for you, please leave a comment and rate it.
Couple it with: