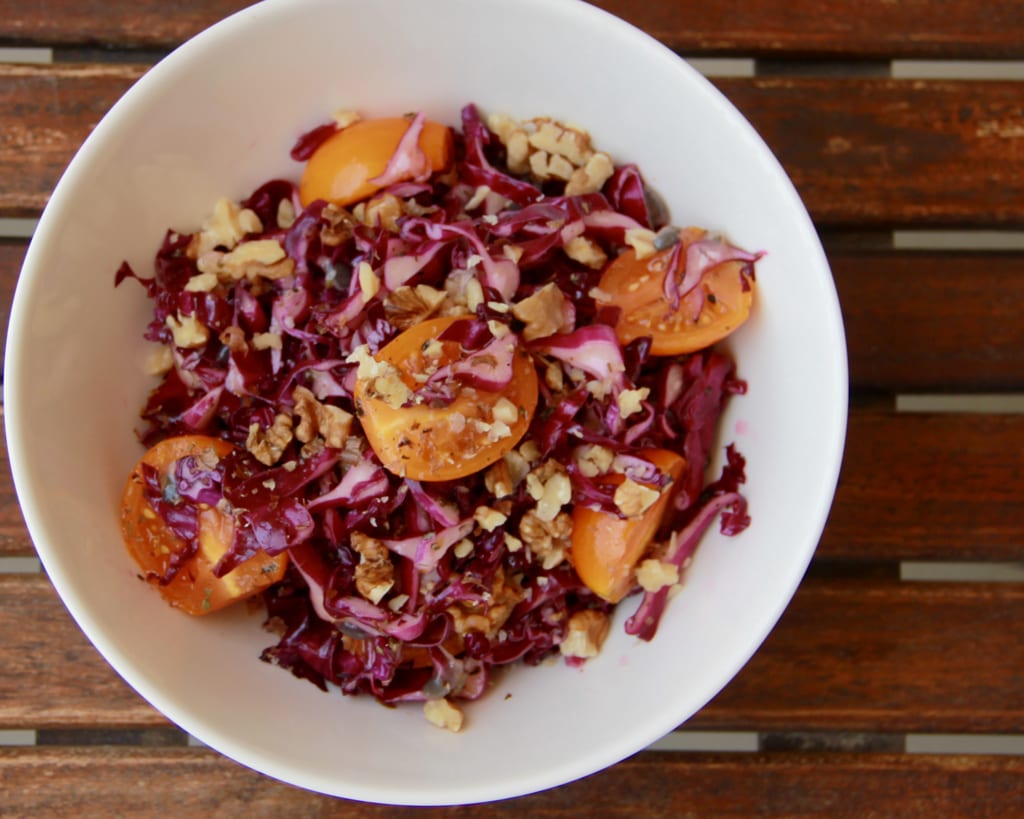 Salad is an integral part of my daily meals. Ever since I consulted a nutritionist for to manage my daily nutrition "raws" ( raw vegetable ) cover a large portion of my plate. Though I like my plain tomato , cucumber salad with lemon and crushed pepper dressing, but to avoid monotony I also keep adding colours to the salad. I strongly feel that food should be appealing to all the senses, but try and keep the recipe easy and quick.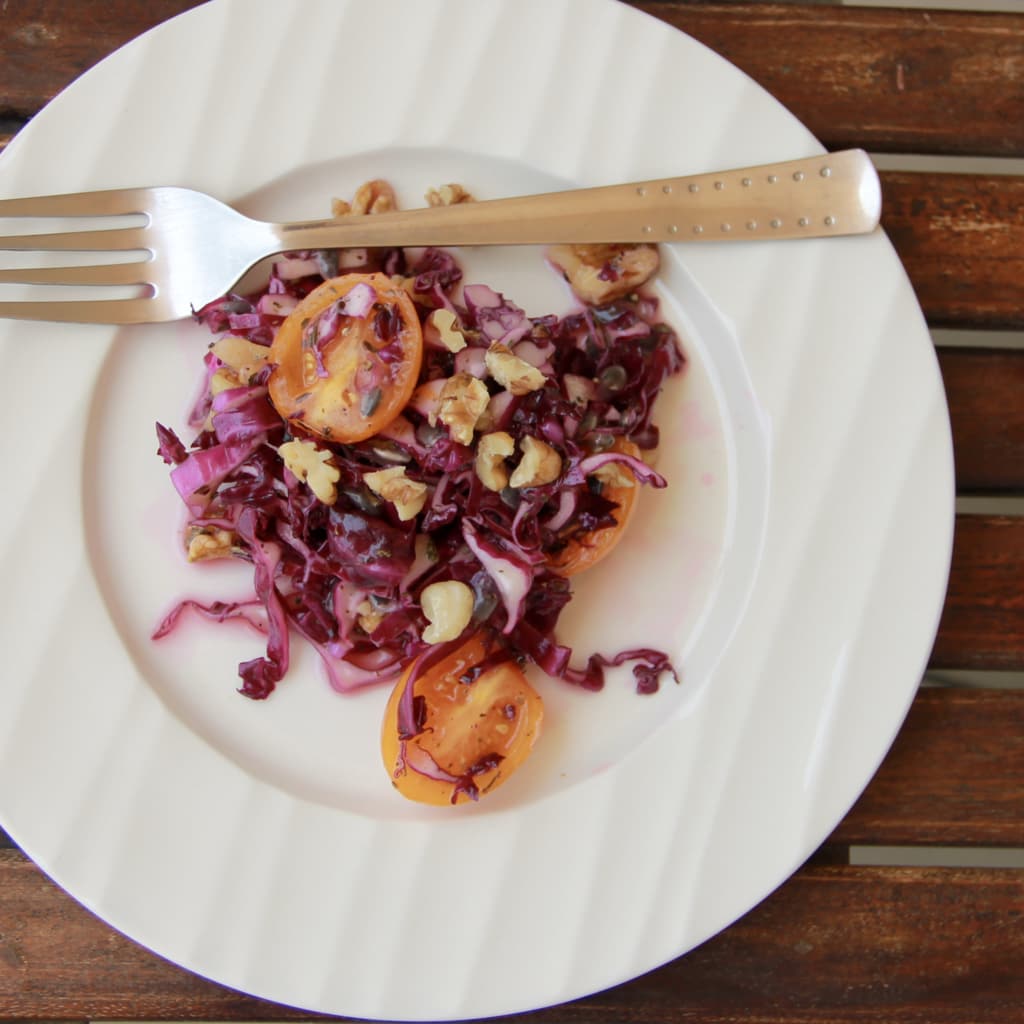 This salad is very refreshing. You can prepare it and keep it in fridge. The Passion fruit and honey give it a mild sweetness and go very well with the tanginess that lemon brings forth. Walnuts add a crunch to it and are also good source of Omega 3 fatty acids. You can also add roasted pumpkin seeds, pear or apple to this salad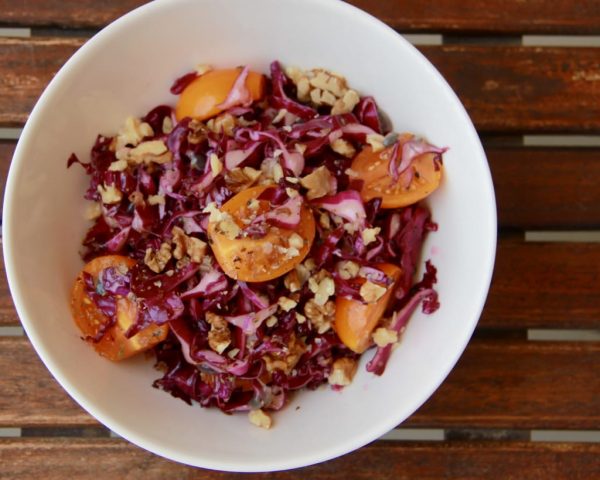 Cut the passion fruit and scoop out the pulp

Mix it well with all the other ingredients except Walnuts by using a fork and spoon

Keep it in fridge for at least half an hour

Add the walnuts just before serving
If you like the recipe please show your support by hitting the little heart below and follow me.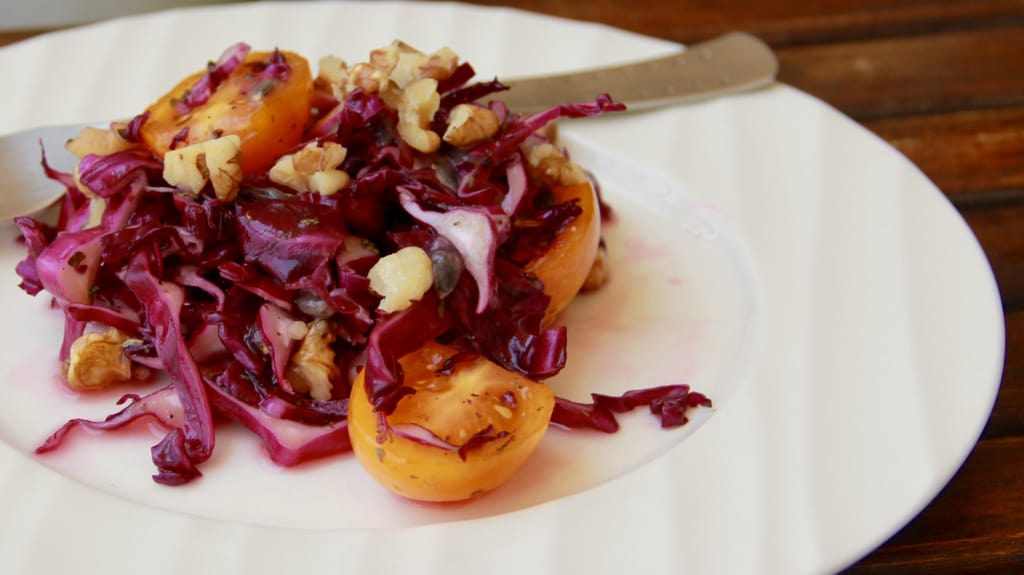 I would love to hear from you on how the recipe turned out for you, please leave a comment and rate it.