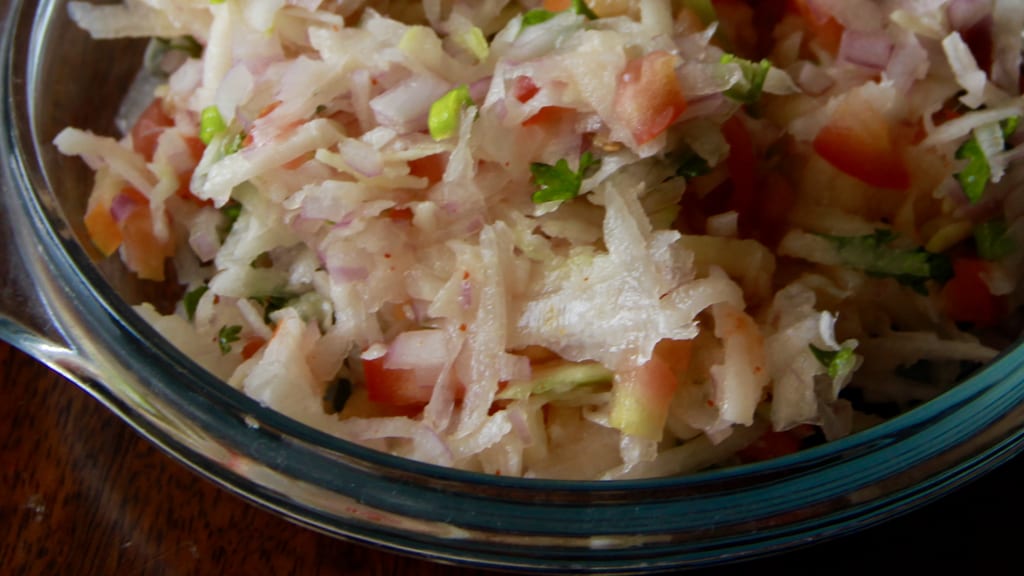 Salad is a must for Lunch and dinner for me. While lemon, salt and pepper are a regular dressing for my cucumber tomato salad, I make it a little interesting over the weekends. One salad that goes well with the Indian fare is grated radish salad ( or lachha , as it is called in Hindi). I gave a little twist to the traditional grated radish salad by adding grated raw mango, instead of lemon.
Talking of Radish, are you aware about a place called Jaunpur in the state of Uttar Pradesh in India. I have lived in Jaunpur for three years, and the radish there is huge, and when I say huge it can be 4 to 6 feet long. During the festival of Sankranti, radish is harvested and sent as a gift to married daughters' and sisters' house along with sweets made with jaggery, peanuts and sesame. I had heard about this variety of radish from my mother who had also lived in Jaunpur in her childhood, but believed it when I saw it myself , while my dad was posted there.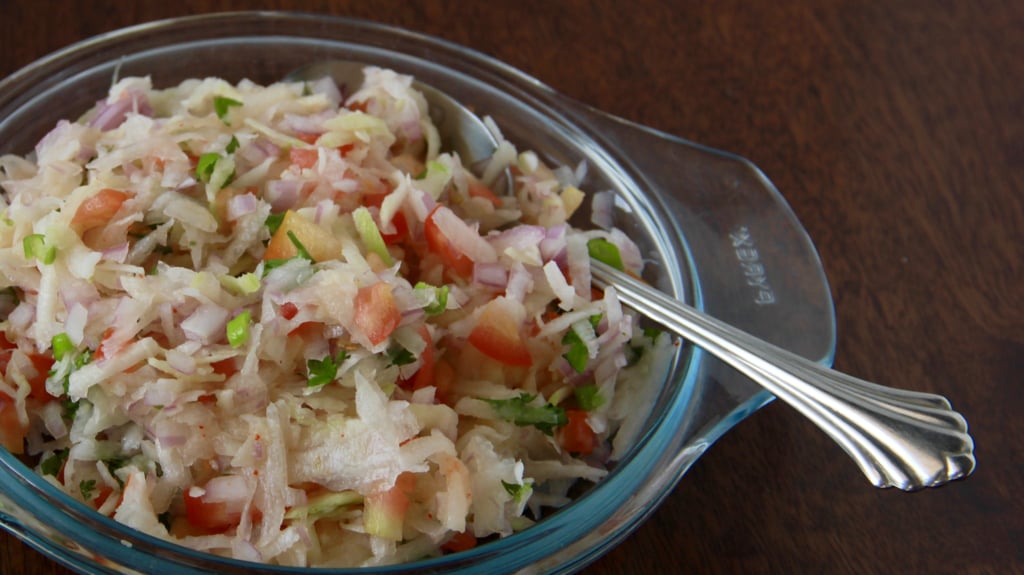 Radish and Raw Mango Salad
The radish available these days are not bitter and therefor I use them directly after grating. If you get radish that is bitter, grate it half an hour earlier, sprinkle little salt on it and leave it. After half an hour drain all the water and then use the grated radish.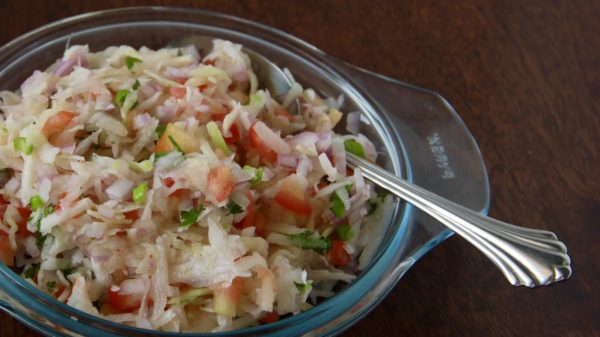 | | |
| --- | --- |
| | |
Wash and remove the skin of radish and mango and then grate th

Finely chop onion, tomato, green chilli and coriander

Put all of the above in a large bowl, add sugar, red chilli powder and salt and toss it

Keep it in fridge and serve cold
Goes well with :
If you like the recipe please show your support by hitting the little heart below and follow me.
I would love to hear from you on how the recipe turned out for you, please leave a comment and rate it.