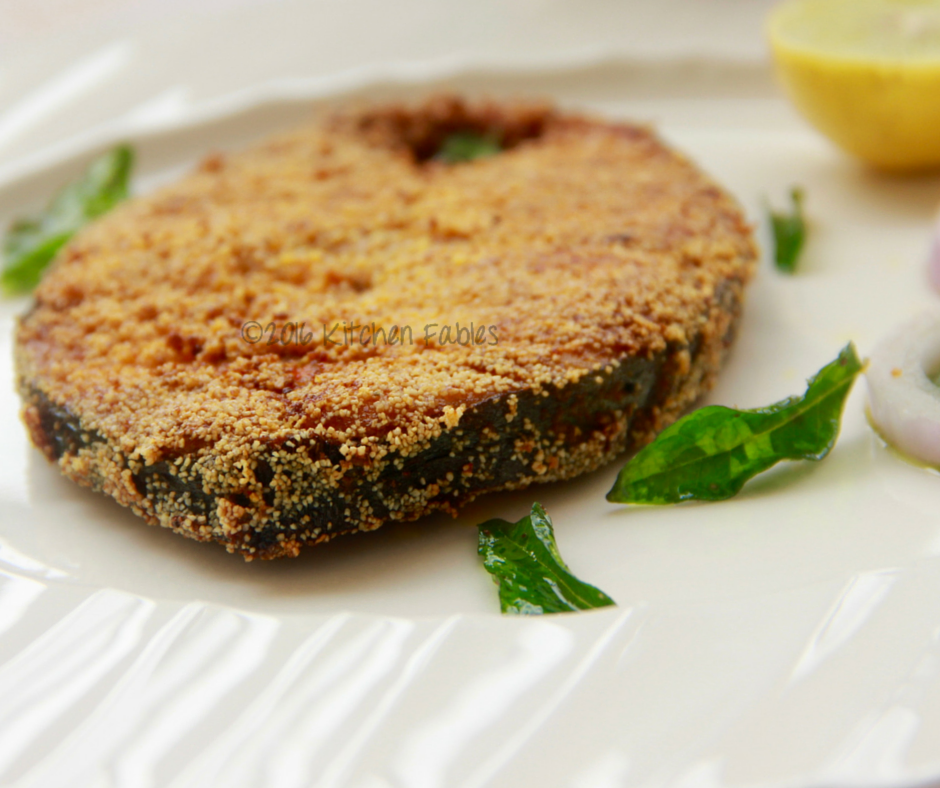 Rava Fish Fry is a popular Goan Fish recipe. I had it for the first time many years ago on my first visit to Goa. It is quick and easy to make and all the ingredients are readily available at home. Rava Fish Fry is on top of my list of we have guests at short notice. I just order the Fish and the rest of the ingredients are usually available at home. This is one of those
no fuss fish recipes
.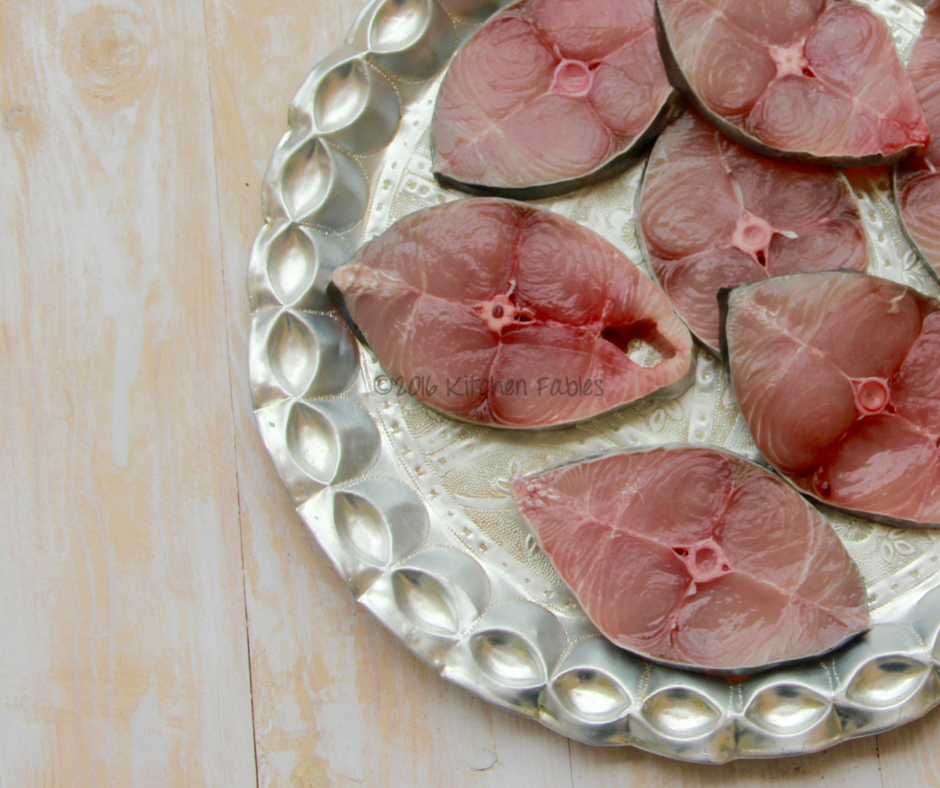 The semolina coating makes the outer surface crisp while keeping the inner flesh succulent and soft. The fish when marinated for a couple of hours absorbs spices well. Tamarind and Lemon give a tangy flavour, vinegar not only adds to the tangy flavour but also helps in subduing the smell of the fish.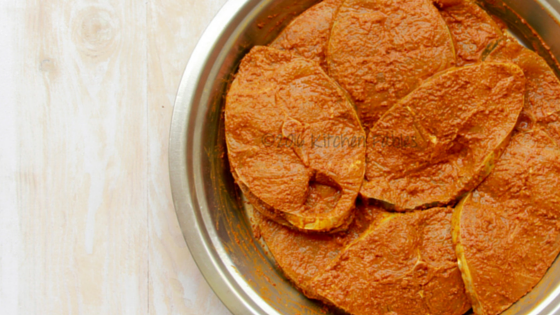 I got a large seer fish today. Seer does not have too many bones and therefore is easy and safe to eat, especially for children. Depending on availability you can also use King Fish or Pomfret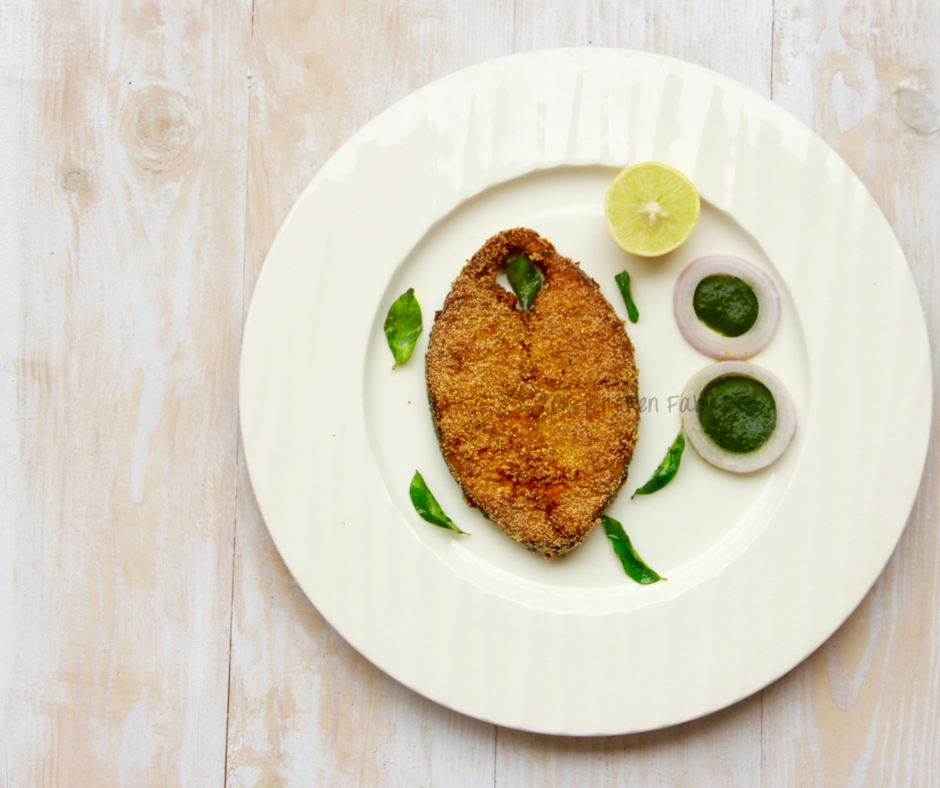 Rava Fish Fry
This recipe can also be used as a starter. I marinate the fish once a week and freeze it. I then take out small portions through the week for my daughter who carries a piece of fish in her lunchbox with lentils. This is one preparation for which she does not complain about the spice.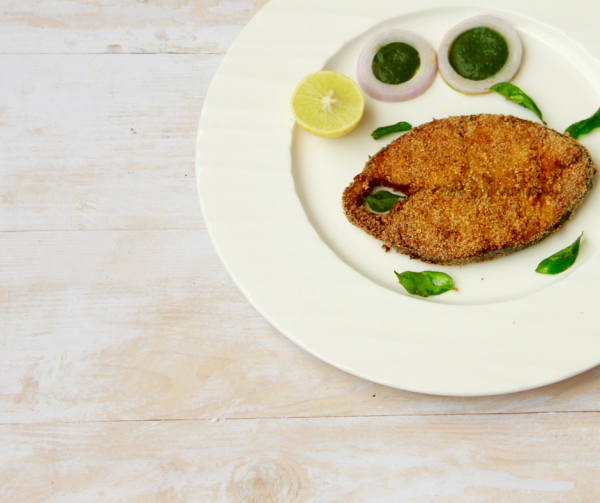 Make a thick paste of all the ingredients listed above for marination. If you do not have Kashmiri Chilli powder, you can use red chilly powder. Adjust the quantity of chilly depending upon how spicy you want the fish to be. The above measure is for a medium spicy preparation.

Rub the spices over the fish and and keep it aside for 4 hours. If marinatring overnight, keep the fish in the fridge

For frying, Heat oil ( approx 1/3 cup ) in a pan.

Put the curry leaves in the oil and take it out as the leaves are crisp. Oil absorbs the flavour of curry leaves

Coat the fish well with semolina on both the sides and shallow fry

Garnish with fried curry leaves, squeeze juice of half a lemon.

Serve hot with mint chutney
If you like the recipe please show your support by hitting the little heart below and if you would like to be notified whenever I post a new recipe please click the follow me button.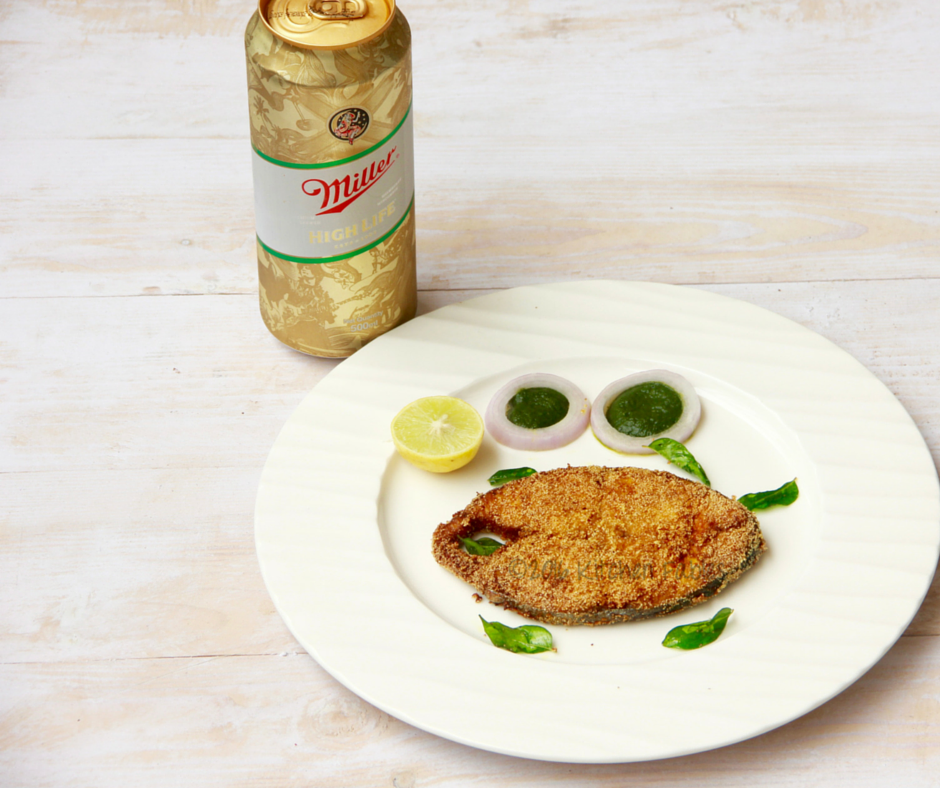 Goan Style Rava Fish Fry
I would love to hear from you on how the recipe turned out for you, please leave a comment and rate it.