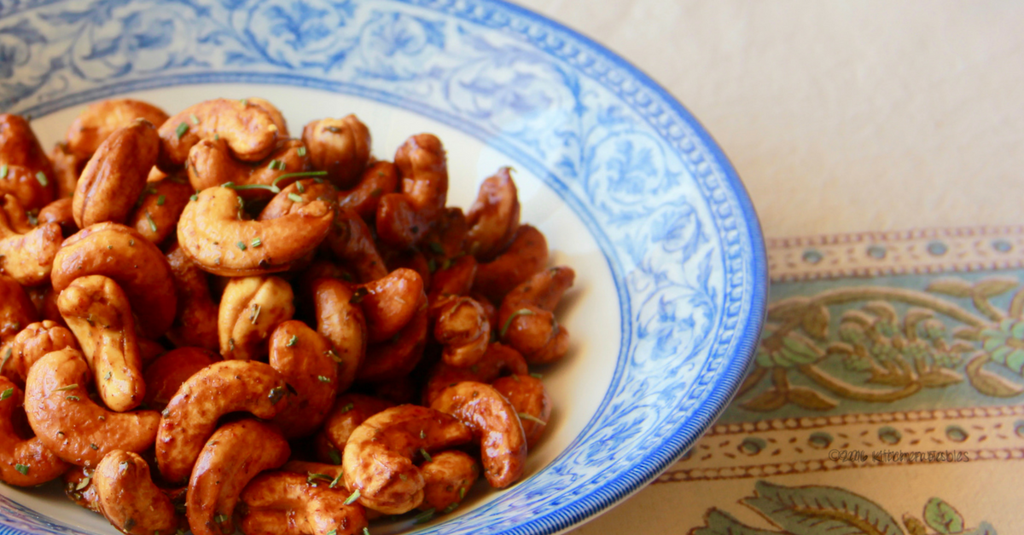 Roasted Cashews
There have not been many posts off late as I was busy with #HUGFeedWithLove initiative and the festivities at home. To know more about H.U.G please check out the FB Group.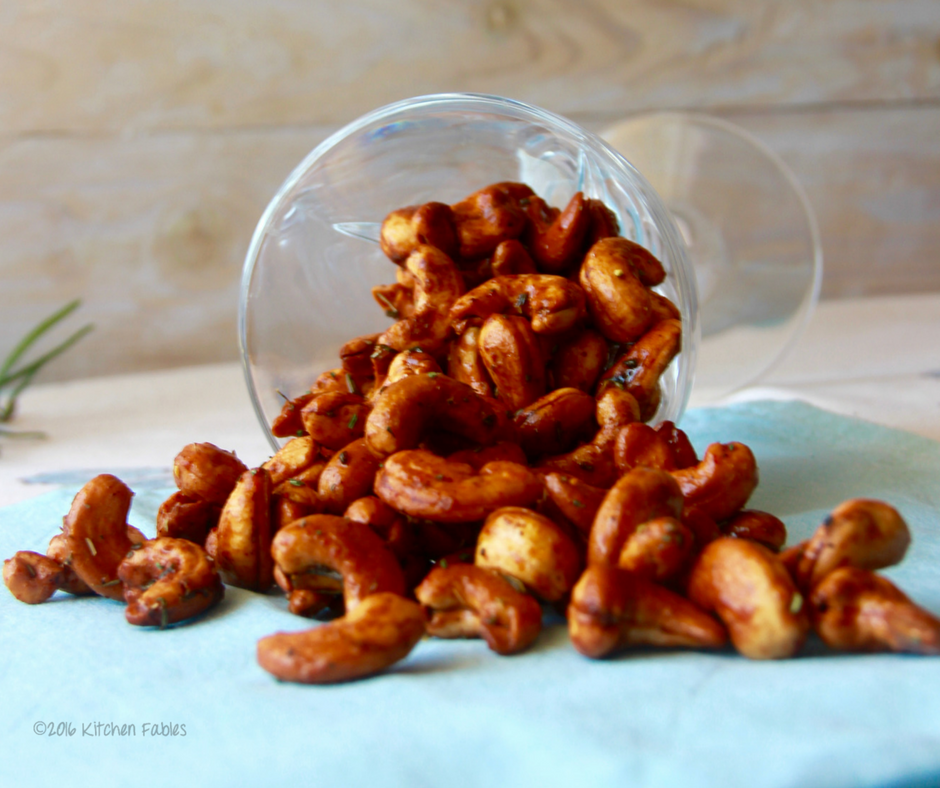 Rosemary and Honey Roasted Cashews
The Roasted Almonds in my earlier post were a big hit with my family and friends. During the festive season we visit family and friends or have family and friends visiting. In both the cases some Roasted Almonds or Cashews can be a great snack. Roasted Nuts are also an excellent gifting idea.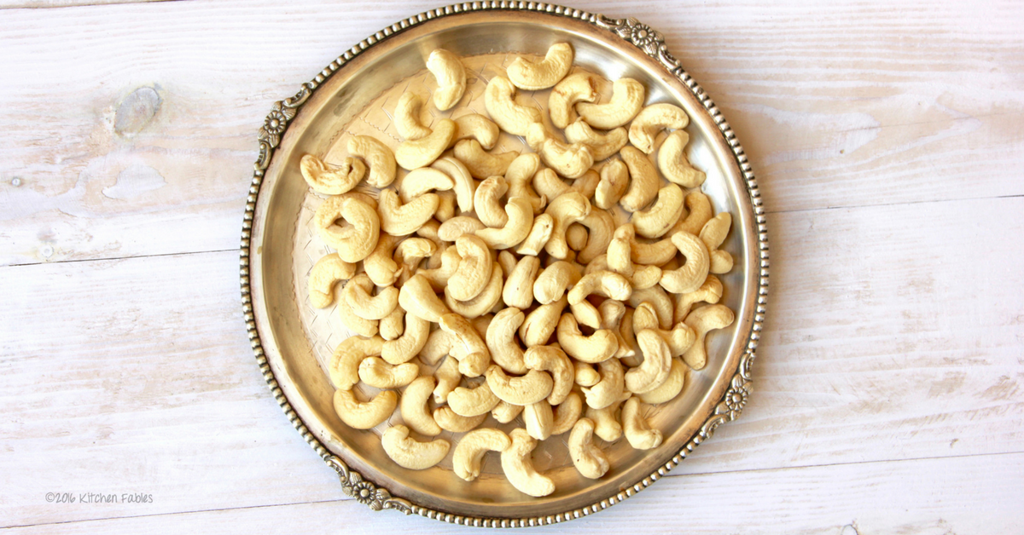 During my childhood days I remember My parents planning the festivals well in advance. There is a lot to be done. Especially from Dusshera till Bhai Dooj. Diwali comes almost 20 days after Dusshera and in between there will be Karvachauth, too. So I have exciting weeks ahead, with lots of action at home. This year for my guests I plan to keep a few snacks ( small eats ) that can be prepared at least 5-6 days before the day of Diwali. From Diwali to Bhai Dooj I plan to make a fresh Dish. Roasted Nuts will definitely be on the menu.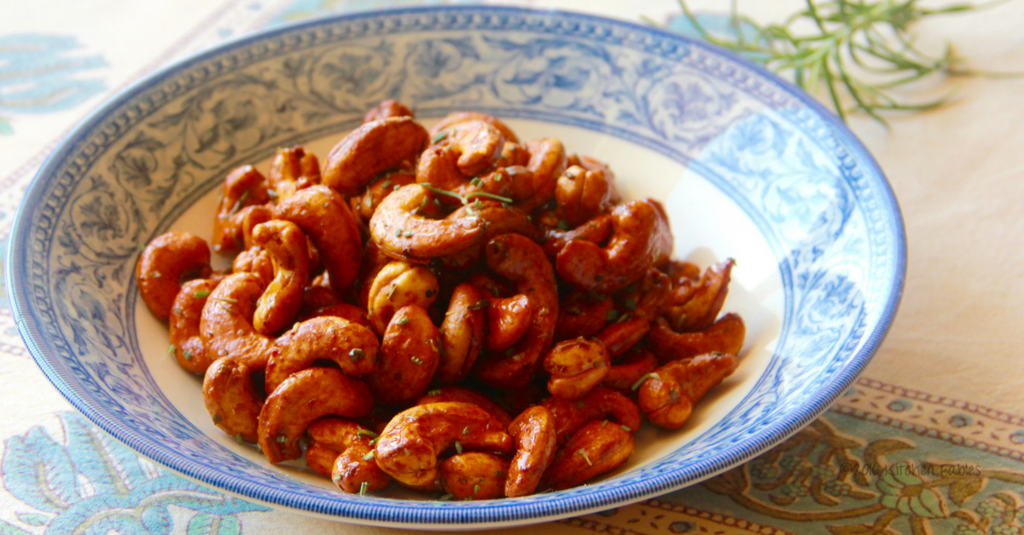 Honey and Rosemary Cashews
Boil the water in a pan and dissolve salt.

Add Cashews and boil for 2 minutes

Drain the water and leave cashews for 10 minutes till the water drains off.

Mix Honey, Butter, Red Chilly Powder, Cinnamon Powder and Rosemary in a large bowl and add the cashews.

Preheat the oven at 140 degrees.

Line a baking sheet with parchment paper and spread the cashews on the tray.

Bake for 15-20 minutes. Every 5 minutes stir the cashews , so that they roast evenly.

Let the cashew cool and then store in an airtight container.
If you like the recipe please show your support by clicking on the little heart below and if you would like to get notified whenever I post something new, please follow the blog. You will also find us on Facebook, Pinterest & Twitter
I would love to hear from you on how the recipe turned out for you, please leave a comment and rate it.