Mangoes, Mangoes & more mangoes. I go crazy during mango season. There is so much that can be done with mangoes , raw & ripe both, other than enjoying them as is of-course. During summers, just before the rains start, my mother used to plan making pickles & relish with raw mango. Relish and pickles are an essential part of the Indian meal. Most Indian households will have a couple of pickles and chutneys stocked up in jars in the kitchen.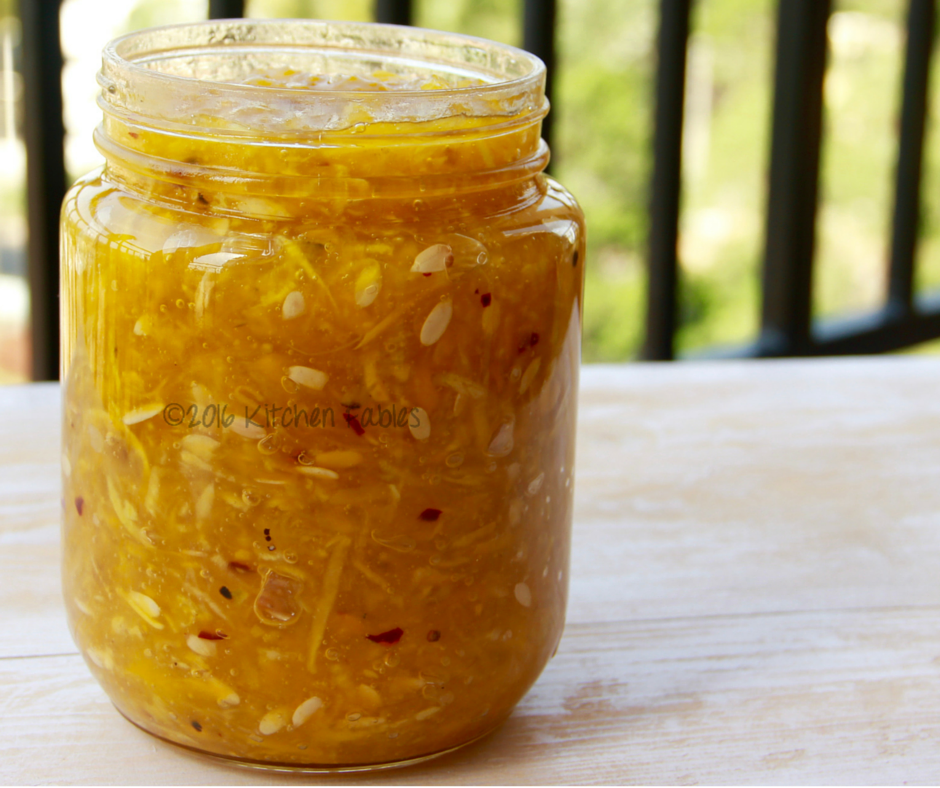 This relish or chutney comes to the rescue on the days when you want a quick meal. Hot tea, paratha and chutney is all that you need. My dad who has a sweet tooth loves to eat it as dessert when there is a nothing else available. Though I have not used any preservatives, the relish will last upto a year. My friend told me a slight variation of this recipe is made in Gujarat and is called chunda. I am sure other states will also have a similar dish with a different name. If you know of any other variation please let me know.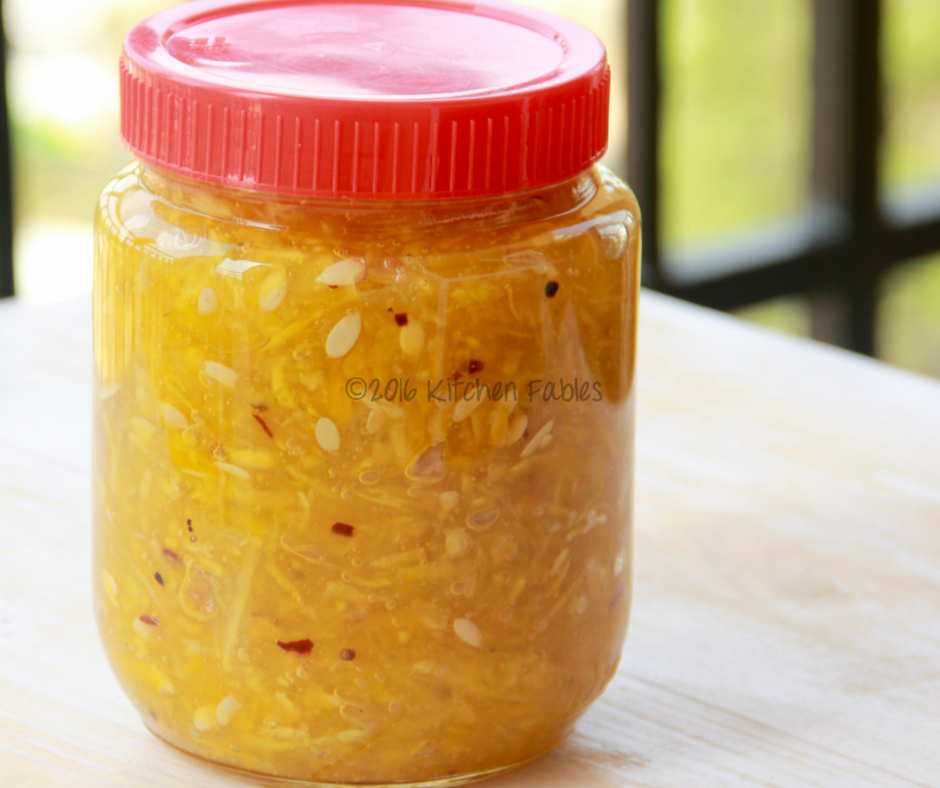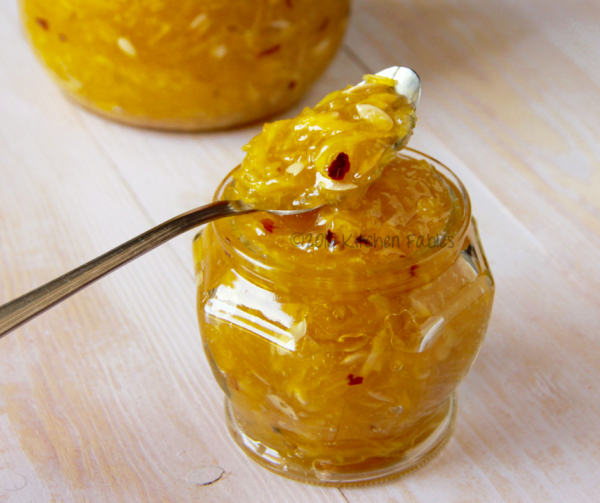 Wash the mangoes and wipe them dry. Peal and grate. Weigh the grated pulp.

In a big pan take one kg pulp and 1 kg sugar and cook on slow flame. Stir every 2-3 minutes.

Crush the cardamom seeds in a mortar & pestle and add to the above and continue stirring.

The chutney / relish is cooked when it falls off the spoon in lumps, and is jam consistency.

At this point switch off the flame. Add chilli flakes and salt.

Dry roast the musk melon seeds and add to the relish when it has cooled down.

Store in an air tight dry glass jar. Take out smaller portions in a smaller bottle for day to day consumption. Be careful to not use a wet spoon, moisture will spoil the chutney.
If you like the recipe please show your support by hitting the little heart below and follow me.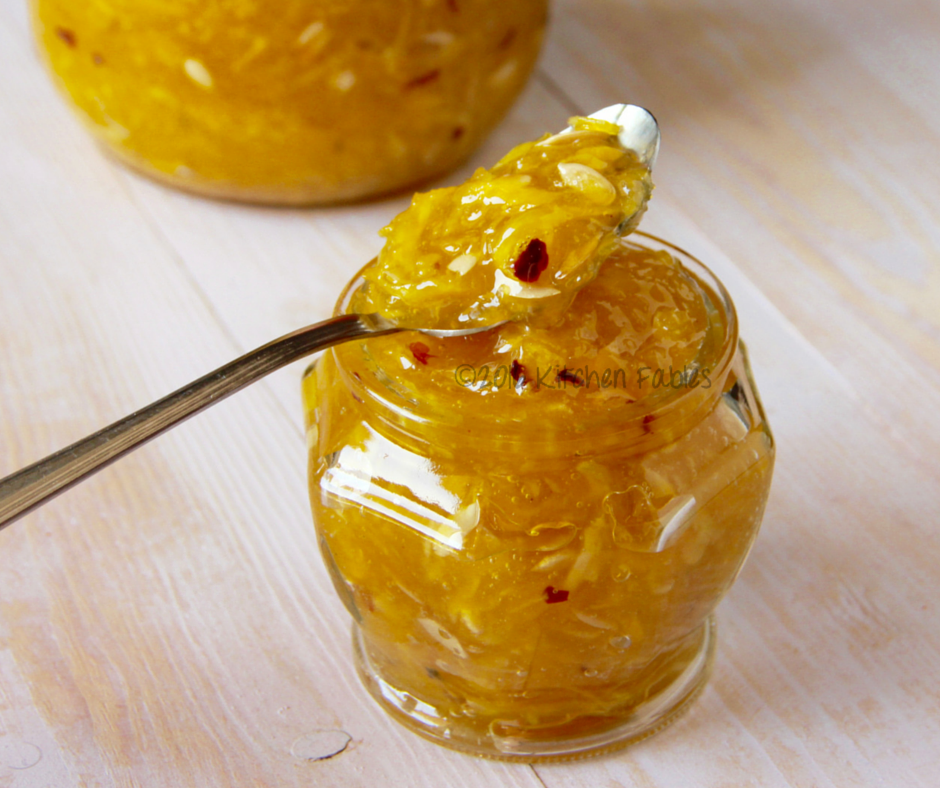 I would love to hear from you on how the recipe turned out for you, please leave a comment and rate it.