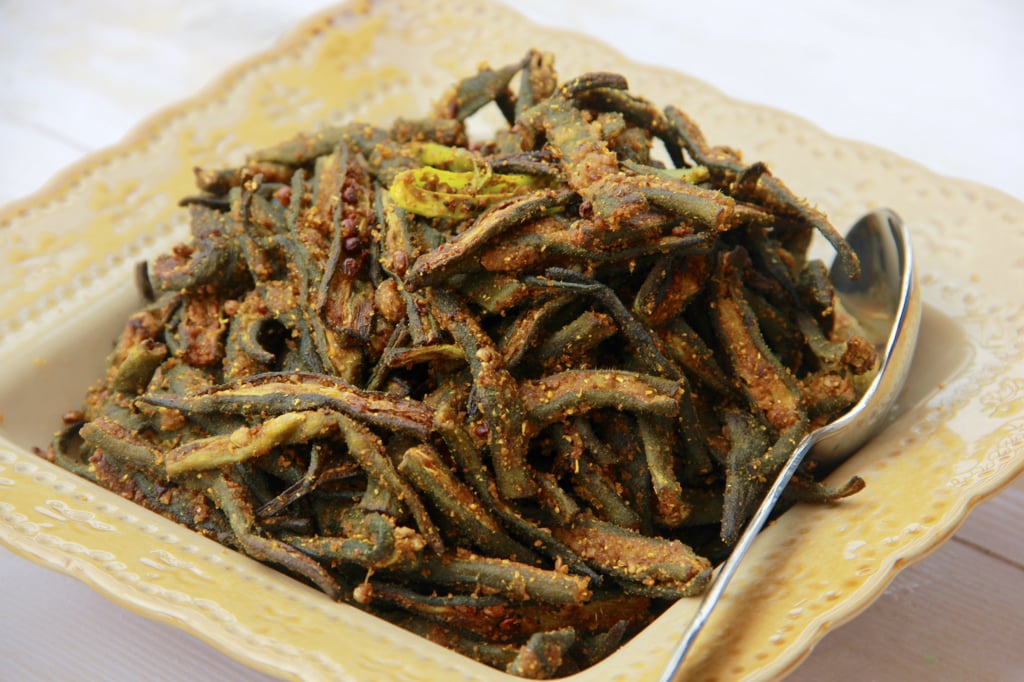 Okra or Bhindi is a vegetable made in almost all parts of India. It is one of the vegetables which most kids love. Mine loves it too. I am certain that the lunch box from school will return empty on the days "Bhindi – Roti" is given.
Masala bhindi is normally a spicy preparation , wherein the okra is slit horizontally and the mix of spices are filled in. It is a very time consuming process especially if one needs large quantities, so I prefer to cut the okra into half, and then cook with the spices.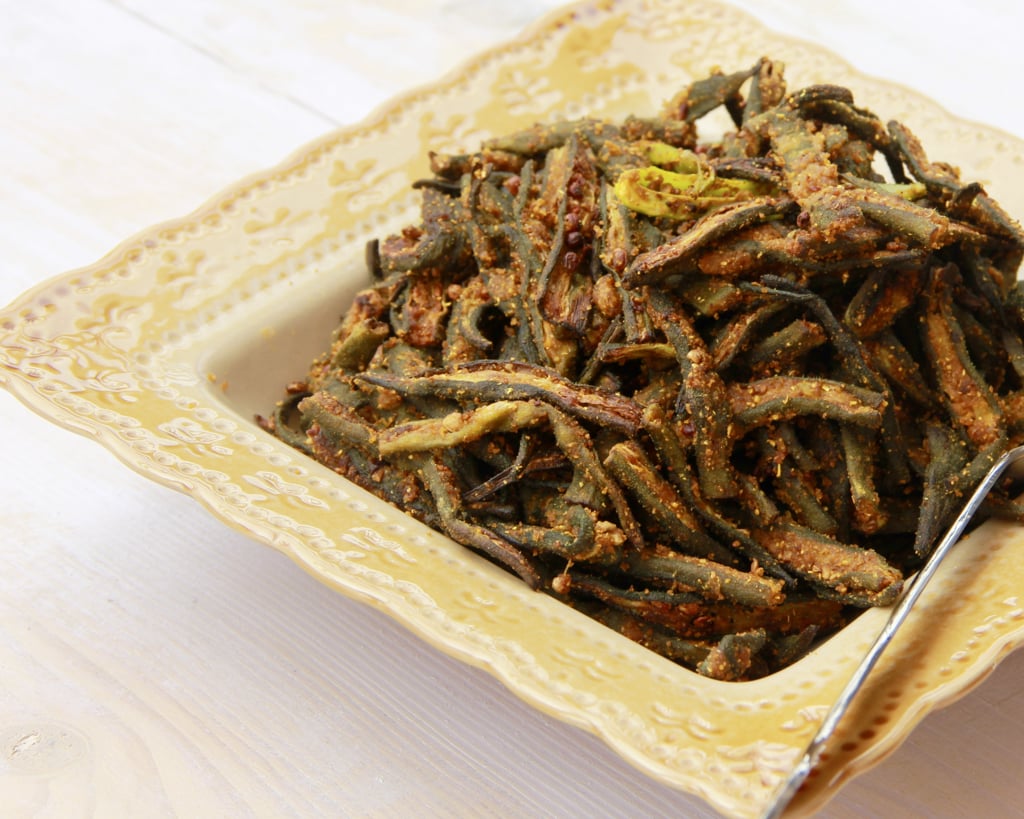 This recipe is a combination of masala bhindi ( okra filled with spices ) and kurmuri bhindi (deep fried okra). I avoid deep frying as much as I can so, I fry the okra in an air fryer and then cook it with little oil in a pan. There is no compromise in taste, and no guilt too. I also add a little gram flour, which gives a very nice earthen flavour when roasted well.
Since this is a dry preparation, I fill it in Chapati rolls for kid's lunch box. Even when we go on road trips, this is my choice for carrying some home cooked food. This way one need not compromise on healthy eating while travelling, and also no stress of force feeding your child.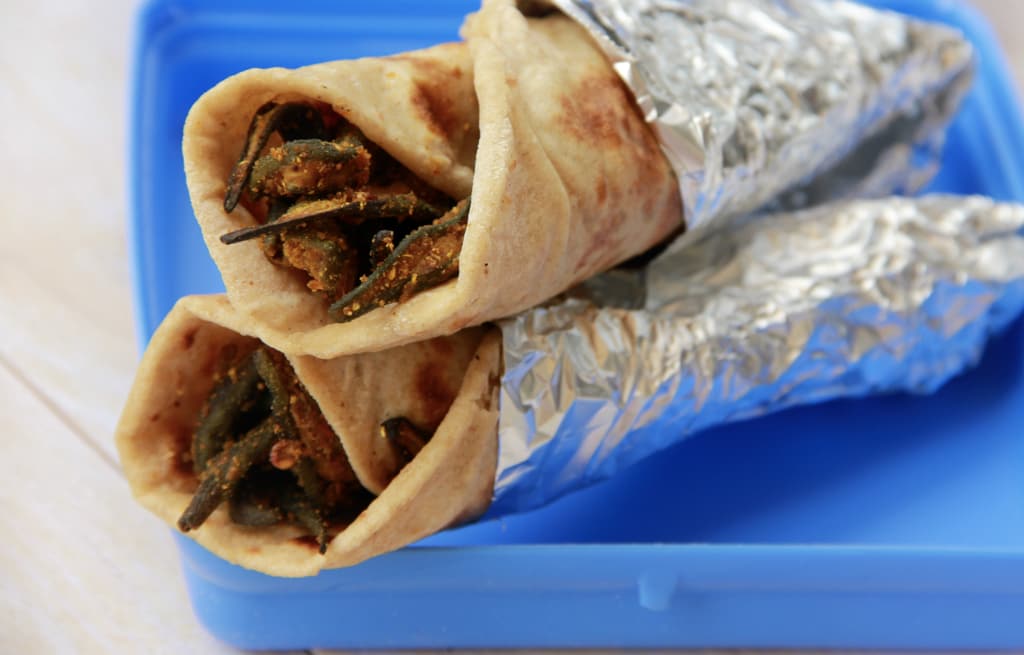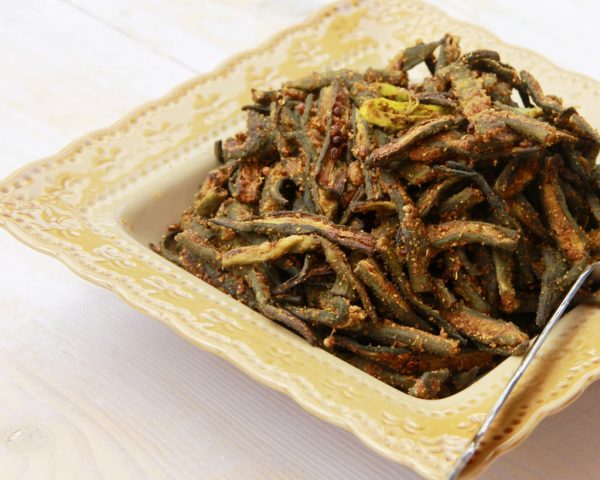 Wash the okra , drain all the water and wipe each okra dry. It is very important to dry the okra , no traces of water should be left

Slit the okra into halves, length wise.

Spray or brush 1/2 a tablespoon oil on okra and fry it in air fryer. If you do not have a air fryer, you can deep fry the okra

In a big pan ( Big pan as you need enough space to toss the okra ), heat oil.

Add asafoetida, after 10 seconds add fenugreek seeds.

When the fenugreek seeds turn red, add caraway seeds and fry for 10 seconds

Add gram flour and roast it on low flame for 10 minutes or till it changes colour from light yellow to brown. Nice earthen smell will fill your kitchen.

Add okra and evenly sprinkle all the spices.

Cook for 10 minutes , every 2-3 minutes with two forks toss the okra.

Add green chillies and cook for another 2-3 minutes.

Serve warm with Chapati / Paratha. Goes well with Daal or Raita
If you like the recipe please show your support by hitting the little heart below and follow me.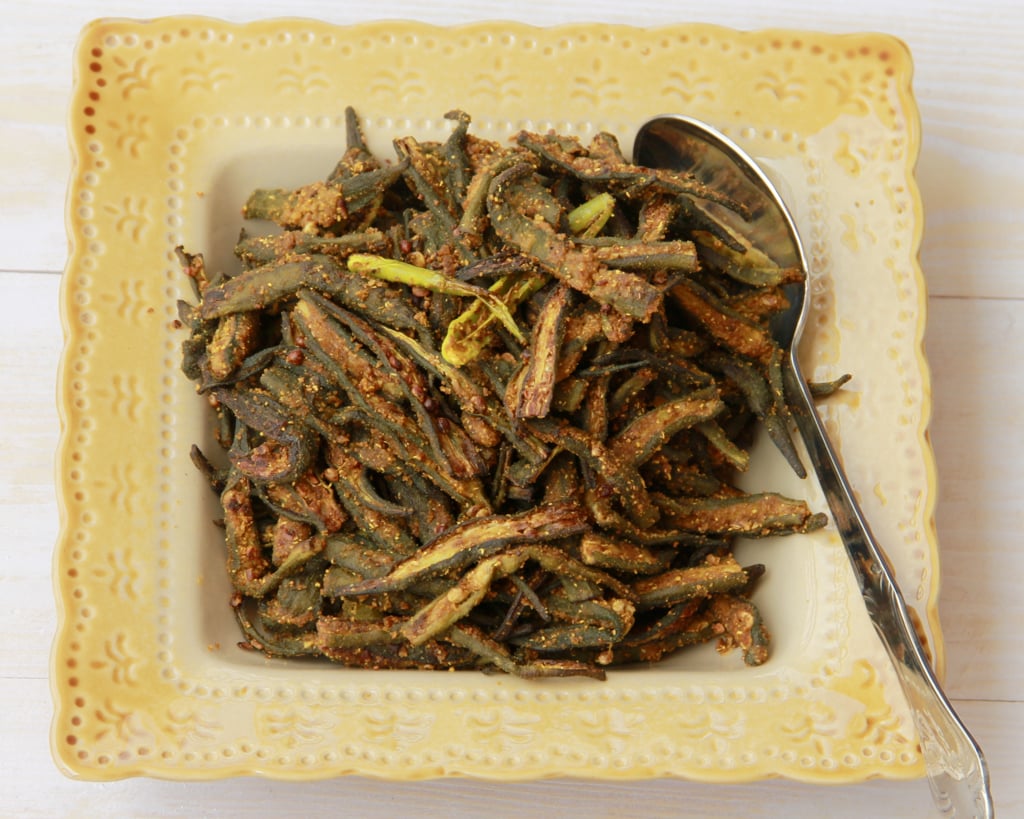 I would love to hear from you on how the recipe turned out for you, please leave a comment and rate it.