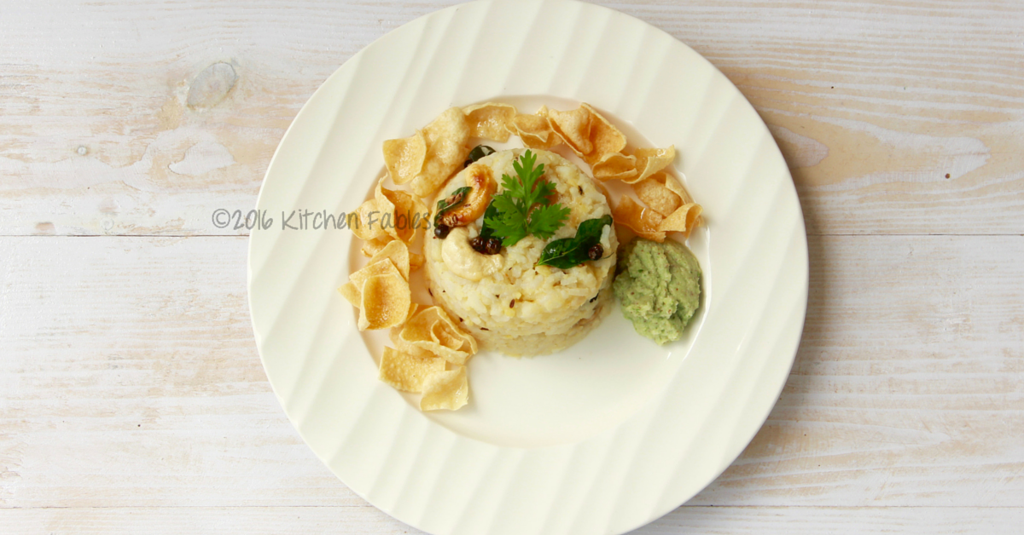 Most of the recipes that I write are the ones that I learnt from my mother or would have been inspired by her cooking. Pongal is different though. My Parents left for Lucknow on Monday and one of the dishes that she wanted to eat before leaving was Pongal. It may sound strange but I enjoy eating north Indian Khichdi and when I first discovered Pongal which is South Indian version of Khichdi, I loved it. Pongal is a classic example of how a small change in style of cooking can make a huge difference to taste.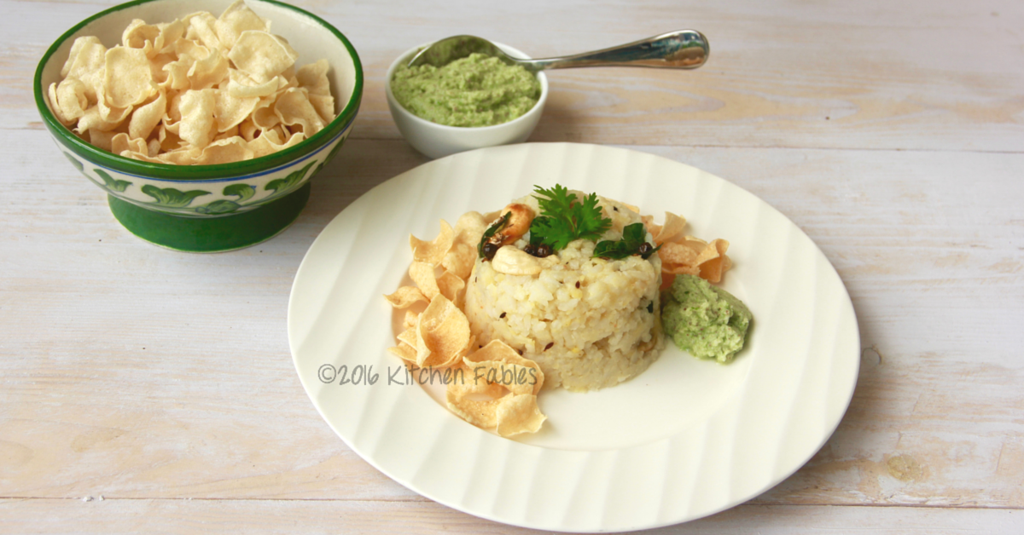 Both Khichdi and Pongal are very similar. For Both of them dal and rice are cooked together and then tempered. The difference is that for Pongal, dal is first roasted which gives Pongal a very earthy flavour. Curry leaves are a must in Pongal like any other south indian dish , which is not the case for Khichdi. Pongal is mostly served for breakfast while khichdi is mostly served for lunch/dinner. Khichdi is also considered to be a light meal and it is mostly made as a light meal for those who are not well, unlike Pongal which is loaded with ghee and Cashew nuts.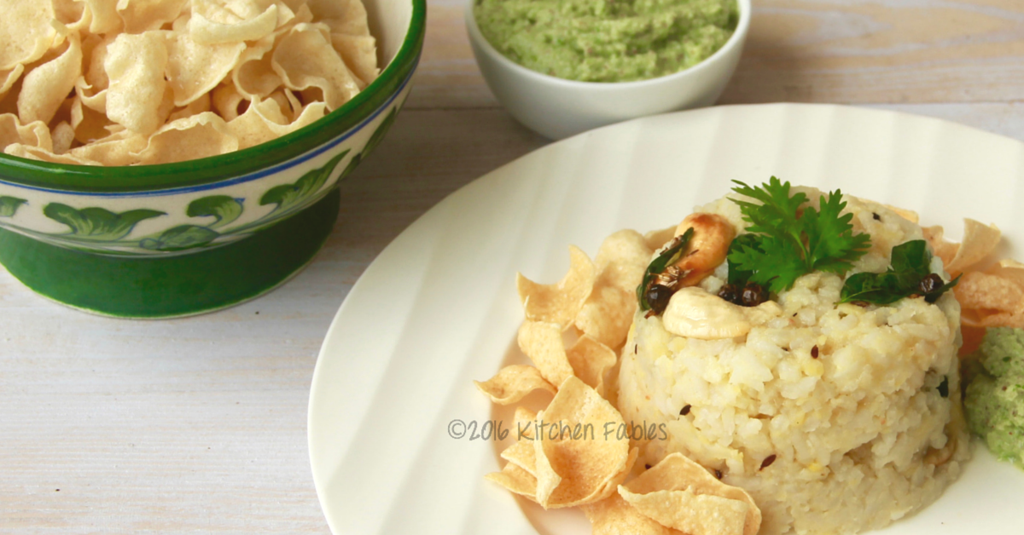 Even though I have lived in South India for more than 8 years I still cannot think of making rice for breakfast (unless it is leftover rice from the previous night). So, I make Pongal for Lunch or Dinner. Pongal is again a nutritious one pot meal that can be easily made even by those who have applied for learner's licence to enter the kitchen.
If you are looking for breakfast ideas you can follow my
Pinterest Board
.
If you like the recipe please show your support by
hitting the little heart below
and if you would like to get notified whenever I post something new please
follow me. I
can also be reached on
Facebook
.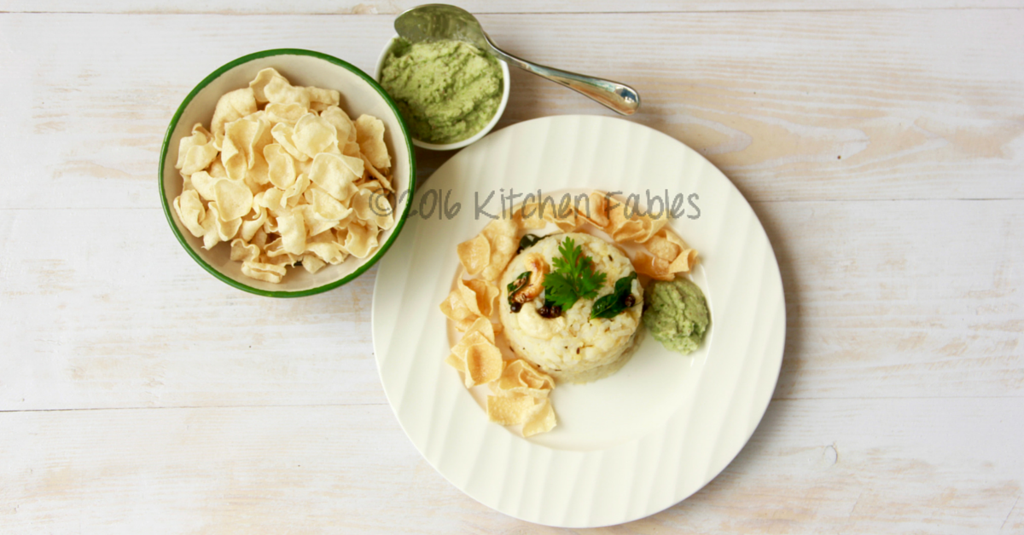 I would love to hear from you on how the recipe turned out for you, please leave a comment and rate it.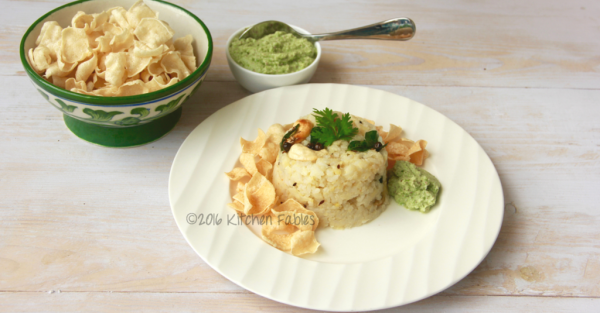 | | |
| --- | --- |
| | |
Soak rice for a minimum of one hour

Roast the moong dal in a pan on low flame till it's colour starts changing and the kitchen is filled with an earthy aroma.

In a strainer, drain all the water from the rice.

In a pressure cooker, heat a tablespoon of ghee and add asafoetida and then ginger. When the ginger turns light brown add dal and stir for 2-3 minutes. Add the rice and stir for another 3-4 minutes.

Add water and salt and pressure cook. Lower the flame after the first whistle and switch off the flame after another 2-3 whistles.

Let the pressure cooker cool down and then open it.

For tempering heat 1 tablespoon ghee and fry cashews. Take out the cashews and keep aside. In the hot ghee now add Cumin seeds , pepper, curry leaves one after the other at an interval of 10 seconds.

Add tempering , cashews to the cooked rice, garnish with fresh coriander.

Serve with Papad and coconut chutney.