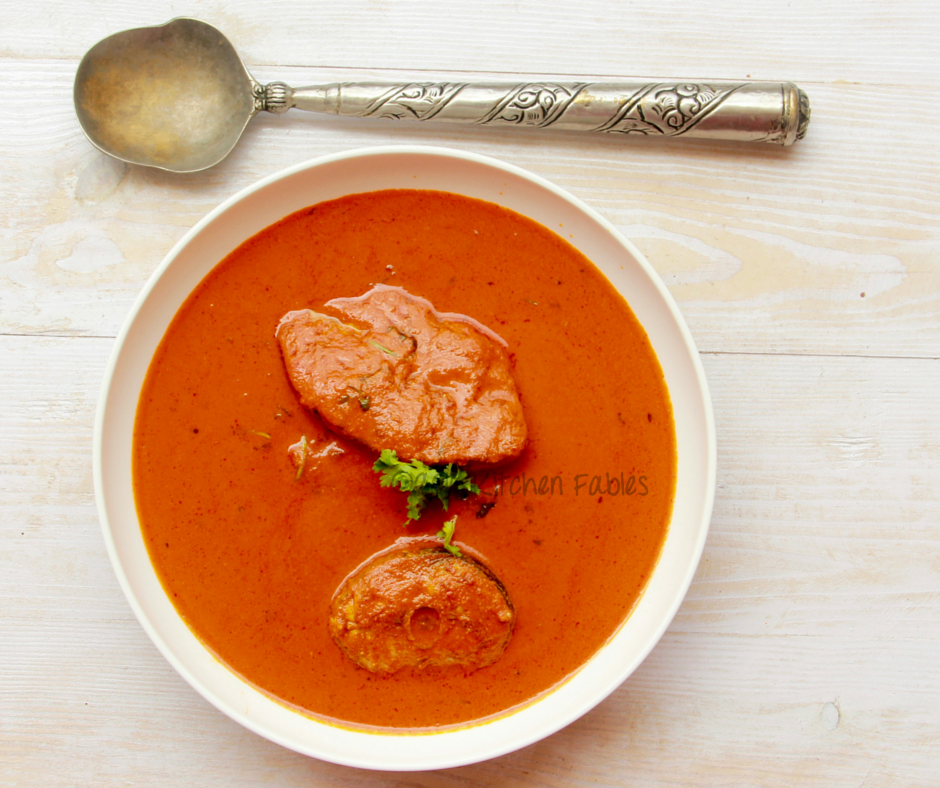 Spicy Goan Fish Curry
Parents of young kids always struggle with what to feed their young ones. My daughter throws her share of tantrums but one thing that she eats without fuss is Fish Curry. Isnt it unusual that the daughter of a Tamilian and a Punjabi is so fond of Fish? I credit this to her Konkani Nanny and our Malayali Friends. Whatever may be the reason I am happy that she happily eats fish curry at least 3 times a week.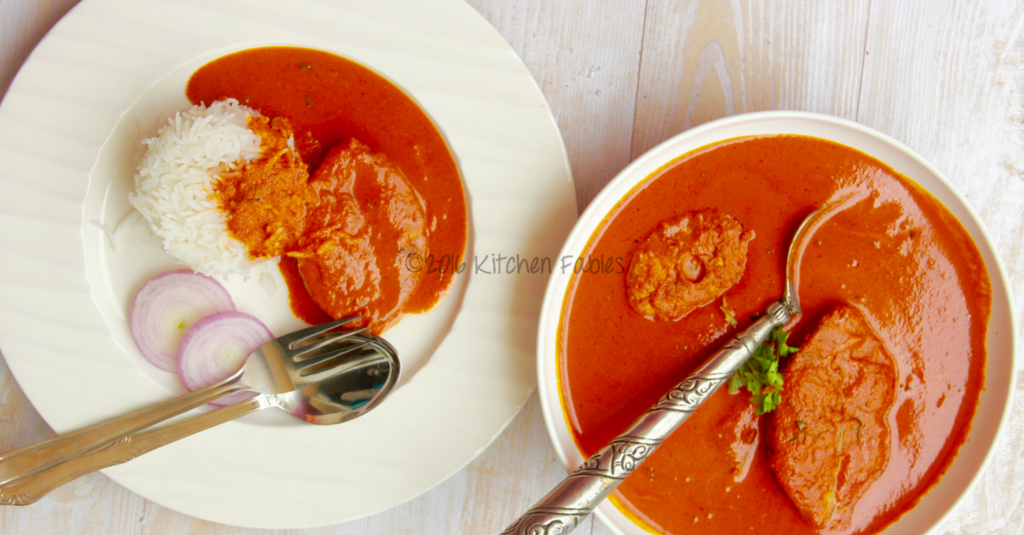 Spicy Goan Fish Curry
This Fish curry recipe is also a Goan recipe but a little different from the my earlier post on Goan Fish Curry . Ingredients are more or less similar but style of cooking is different and that makes a difference in taste. The red spicy look comes from the Kashmiri Red Chilli I used, yet my four year old daughter managed it well and I add a little ghee in her curry that helps in reducing the chilly flavour.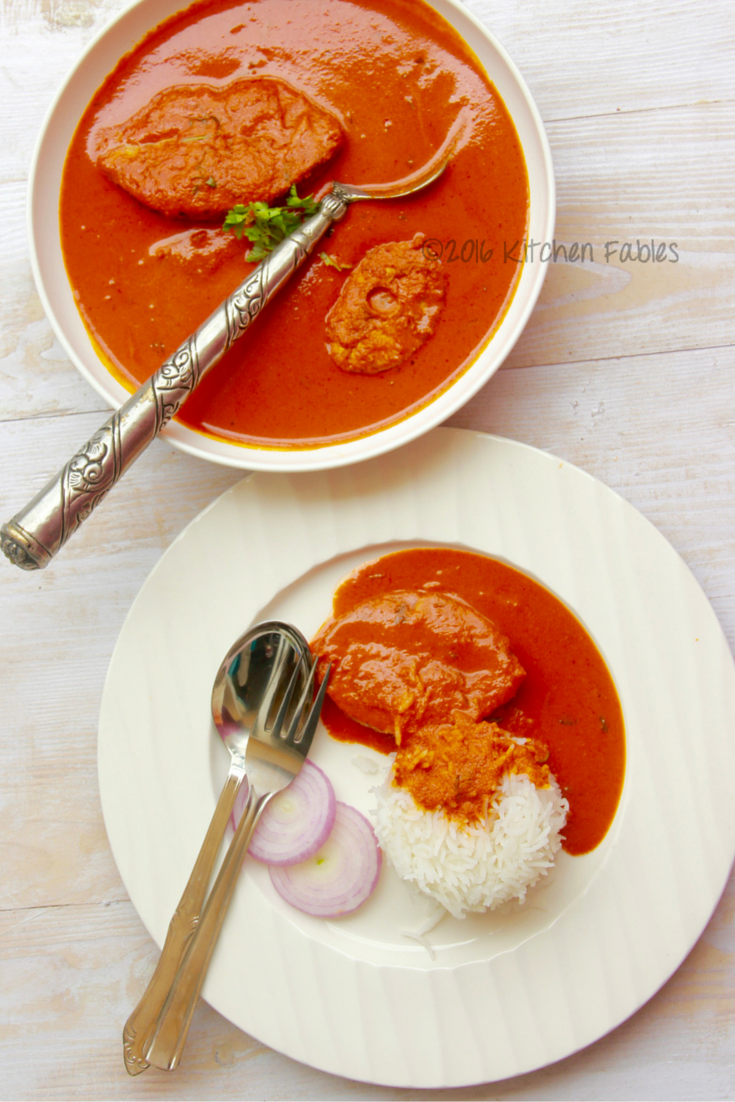 Spicy Fish Curry
If you want you can marinate the fish and freeze it for later use. I freeze pieces separately, so that whenever required I do not have to de-freeze entire fish and this way the fish lasts longer. If you keep freezing and de-freezing is meat it loses its flavour and nutrition. I prefer Seer or King fish as it is easy to remove the bones and much safer for children.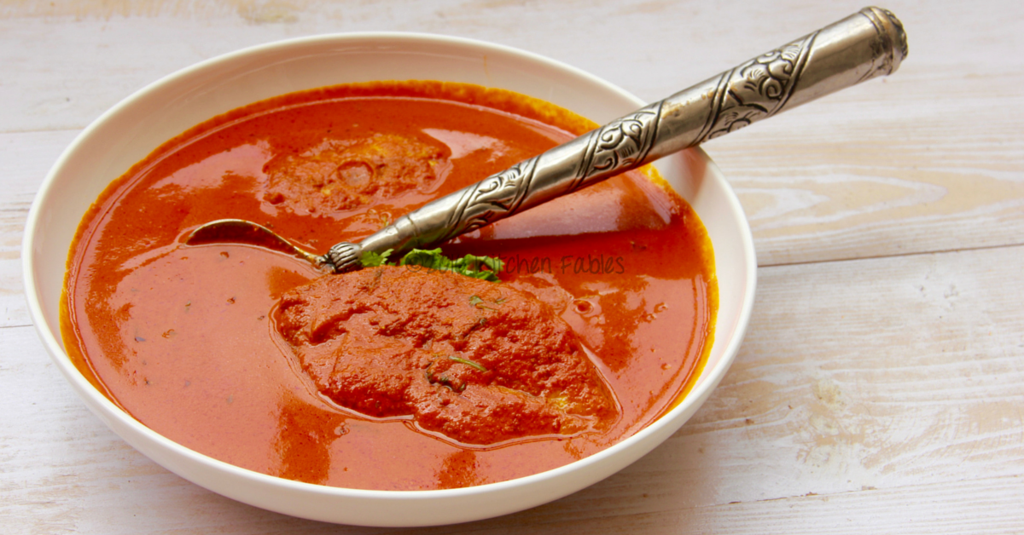 Spicy Fish Curry
If you want to know how to buy fresh fish Click Here. If you want to explore more Seafood recipes follow my Pinterest Board.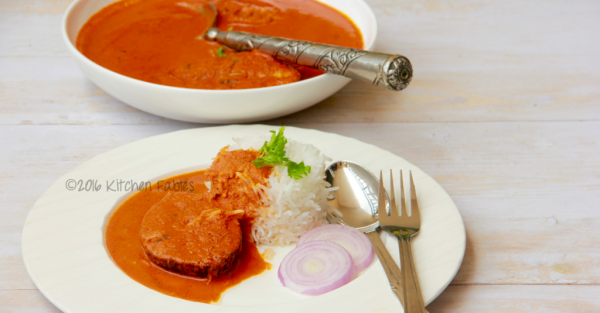 Wash the fish and pat dry

Marinate with all the spices and keep it for a minimum of 2 hours. If you have time marinate it overnight and keep in the fridge.

Soak Red Chilli for 10 minutes in warm water and then make paste along with coriander powder, garlic and ginger. Keep the paste aside

Cut coconut into small pieces and grind it with a little water to make a fine and smooth paste

Grind onion and tomato and make a smooth paste

Soak tamarind for 10 minutes in warm water and extract the pulp

Heat oil in a big pan and fry onions and the tomato paste, till the oil separates.

Add red chilli paste and fry for 5 to 7 minutes on low flame.

Add coconut paste and stir for a minute

Add water , salt and tamarind pulp to make the gravy .

While the gravy boils, in a griddle or a pan shallow fry fish, for 2 minutes each side.

When the gravy is ready add fish , slit green chilly and boil

Garnish with Coriander and serve hot. Goes best with rice.