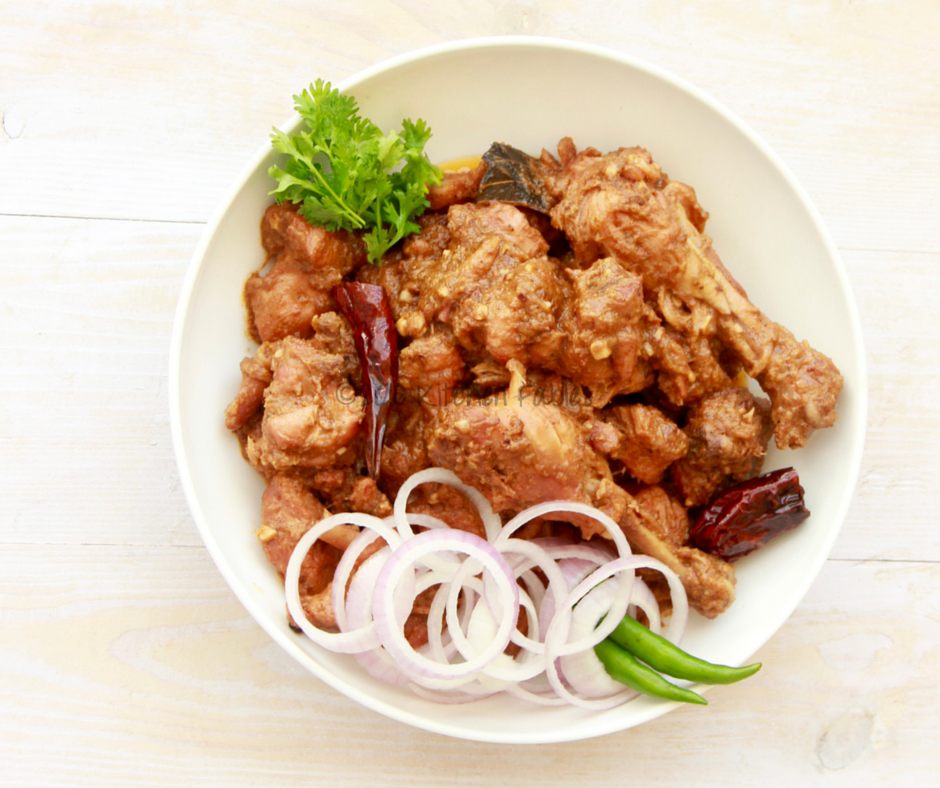 For get togethers at my place I make a couple of dishes that can be served as starter as well as for early diners as main course, especially kids. This is one such dish, which goes well with drinks for adults and kids love it with paratha or chapati. Like Methi Chicken , this chicken recipe is also quick and does not require one to stand for a long time next to the stove, in order to make gravy or roast one ingredient after the other. The cashew & curd marination makes the gravy rich yet not very heavy.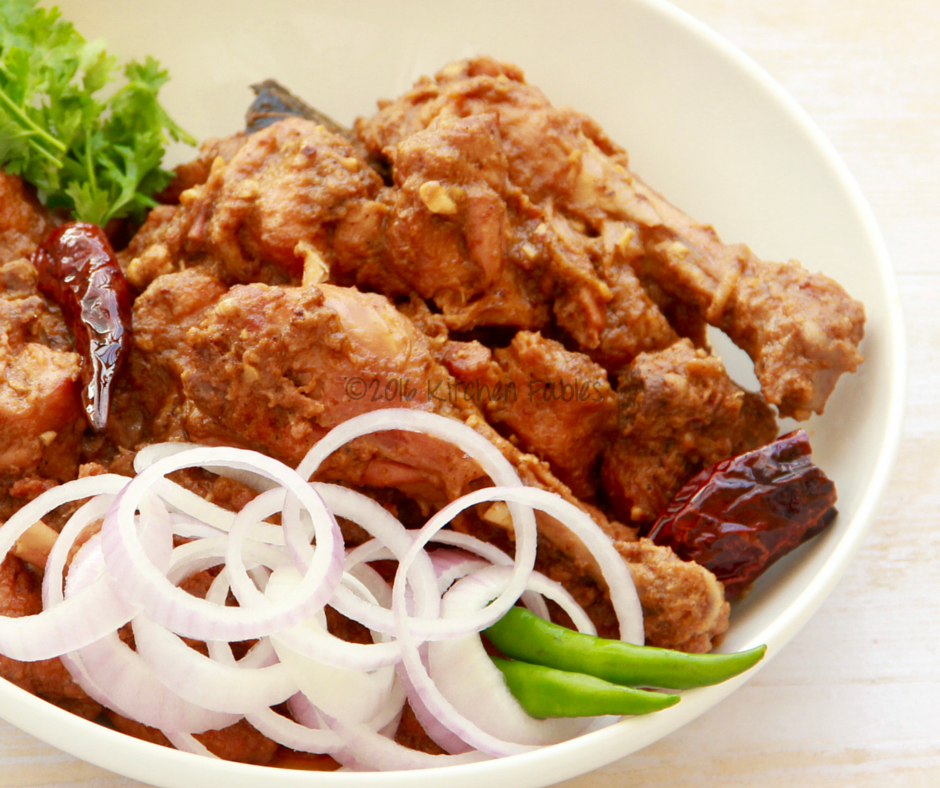 I have learnt how to buy chicken from my father. In any city that my father has lived he would go to only one butcher shop to buy chicken and will spend quite some time explaining how he wants the meat to be cut. Nowadays its more common to buy frozen chicken but I still prefer to buy fresh chicken from a nearby butcher. Chicken is best when it is small. A full chicken of 800 grams to 1kg after cleaning is the best choice. The smaller chicken is tender, cooks easily and flesh is not chewy. I remove all the fat from the chicken before I cook it.
For every occasion I try to serve a couple of dishes that I would not have served earlier. Many of my friends look forward to dinner at our place expecting some new dish to try. Luckily they have not been disappointed so far. It is good to have friends who appreciate food and enjoy eating.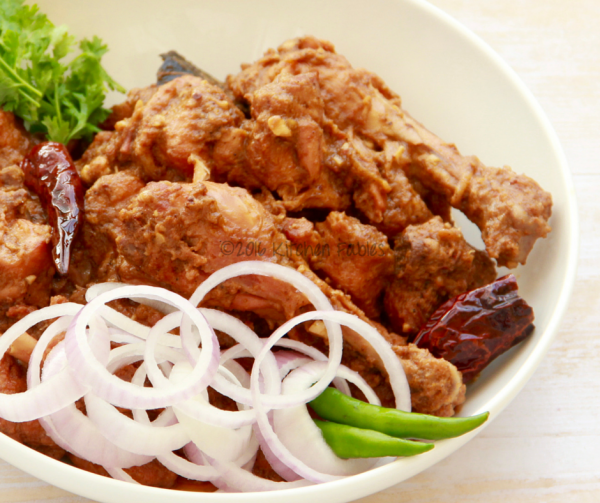 Soak the cashew for half an hour in water.

In a bowl take cleaned and washed chicken and marinate along with whipped curd, cashew paste, red chilly powder, coriander powder, garam masala, ginger, garlic and salt. Keep the marinated chicken aside for 3-4 hours. If you are marinating for longer, keep the chicken in the fridge.

Take oil in a pan and deep fry the finely sliced onion till golden brown or if you would like to reduce oil consumption you can do this in an air-fryer.

For cooking, heat two tablespoons of oil in a pan, then place the marinated chicken and fried onions.

Cover the pan with a lid and let it cook. Stir every 4-5 minutes. When the chicken is almost cooked remove the lid and continue to roast the chicken in the open pan. Chicken is cooked when the meat starts leaving the bone and is roasted well when oil can be seen on the edges of the pan.

Add whole red chillies and lemon juice and stir for 2-3 minutes.

Before serving garnish with fresh coriander and half a teaspoon of garam masala.

Serve with onion rings as a starter or in main course with paratha.
If you like the recipe please show your support by hitting the little heart below and if you would like to be notified whenever I post a new recipe please follow me.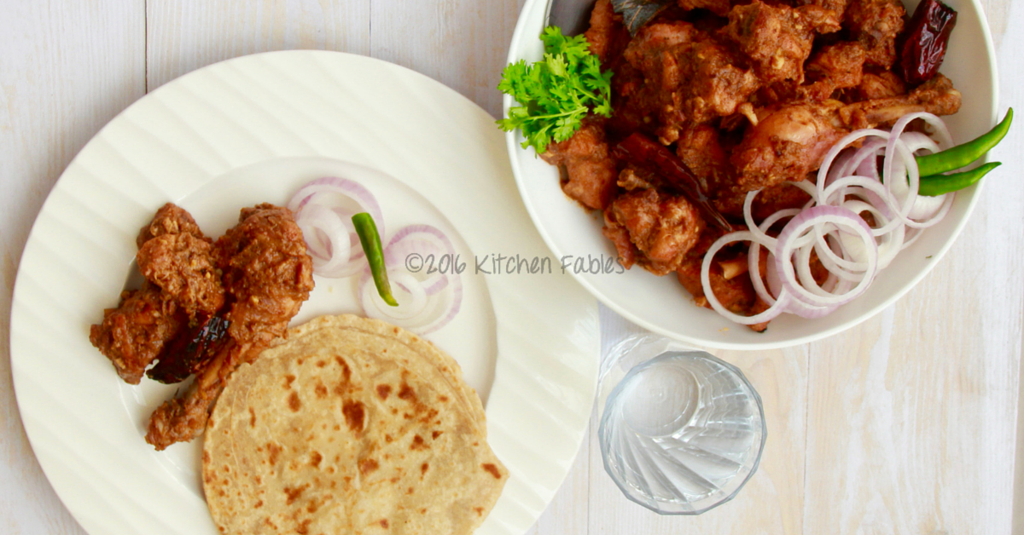 I would love to hear from you on how the recipe turned out for you, please leave a comment and rate it.