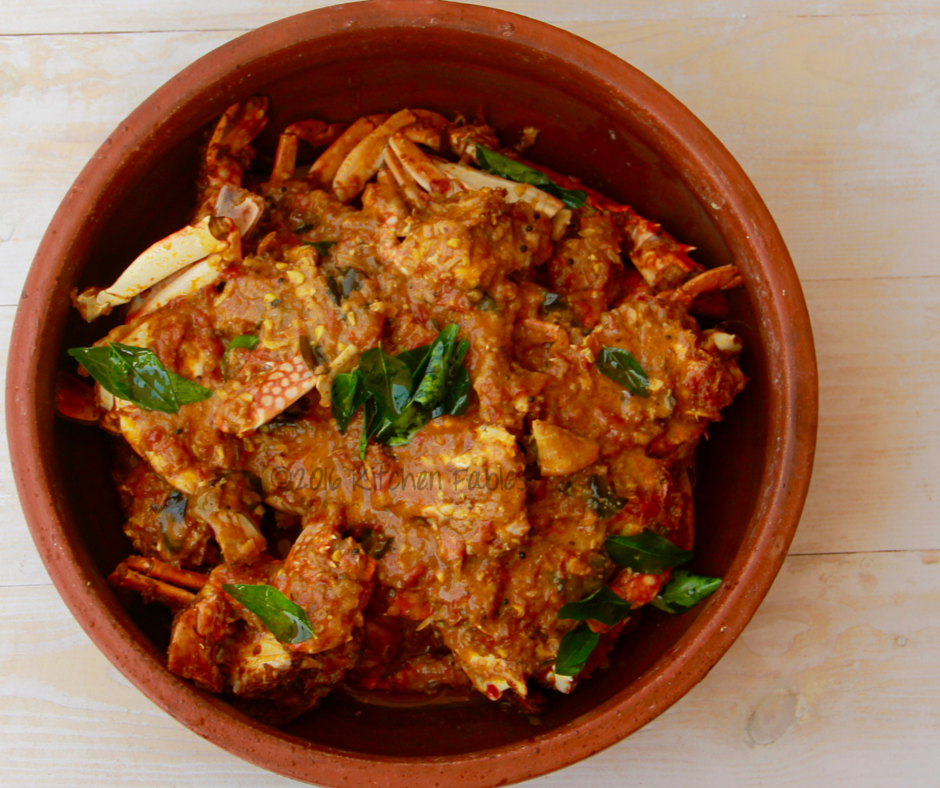 Spicy Crab Curry
Having lived most of my life in North India , non vegetarian food has mostly been Chicken and Mutton. Seafood was restricted to fish and that too fried fish. I was lucky to travel alone, a bit once I joined work, and on my trips I used to experience all the local cuisines. I had crabs for the first time in the US a couple of years back. After that, although I have been eating crabs in India , it is mostly as crab cakes or in mixed sea food pasta , pizza or soup.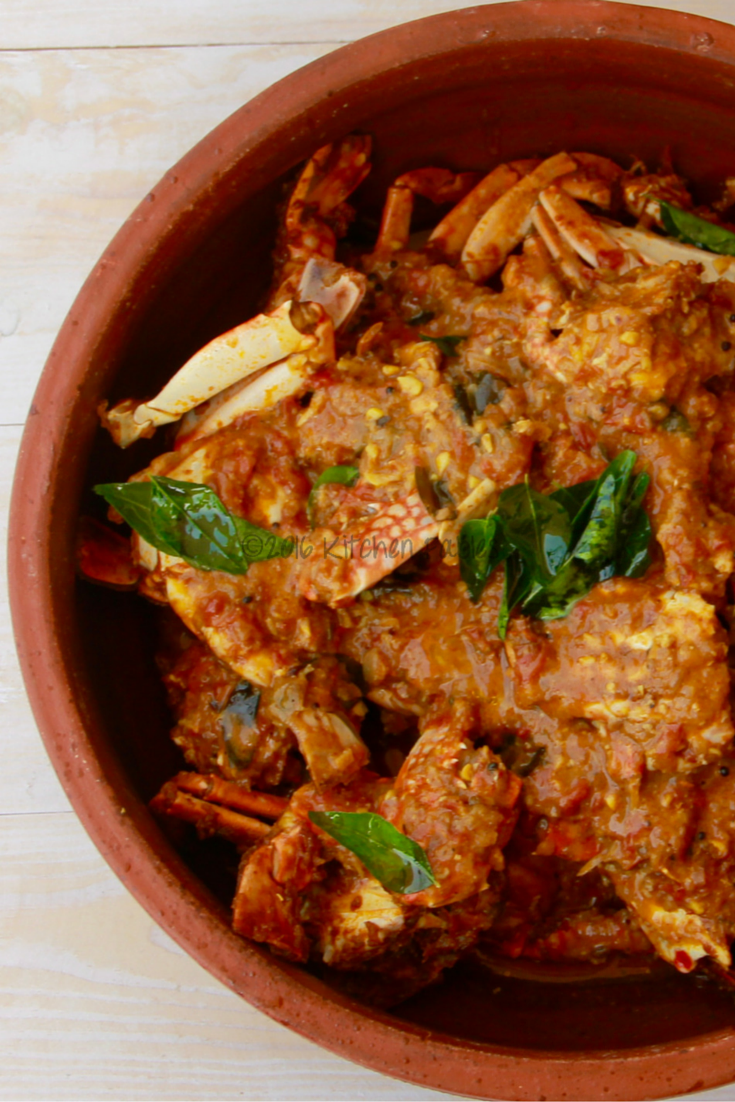 Crabs made in Kerala Style
I got introduced to this Kerala style crab preparation by one of our neighbors. All of us loved it so much that for every potluck dinner she is requested to get crabs. I learnt this recipe from her.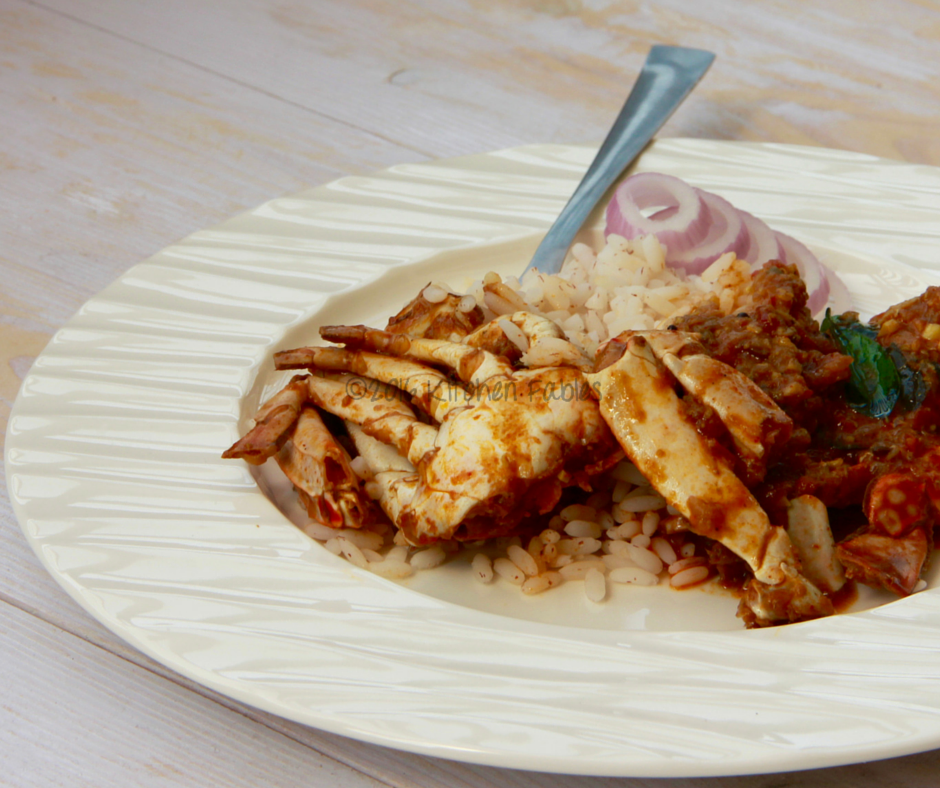 Crabs with Red Rice
I must admit that eating crabs needs a lot of patience, to break the shell and suck out the flesh, but it is definitely worth it. It is a dish that one needs to sit and eat at leisure. The crab meat is delicate, soft and sweet. The gravy is spicy but the coconut milk makes it mild and smooth. I am in love with this recipe and it is a perfect lunch for weekend when one can enjoy eating crabs at leisure and converse with family and friends.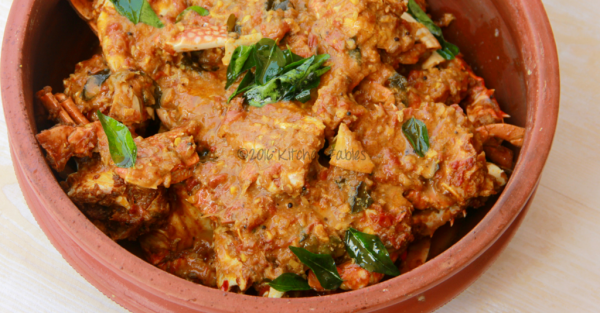 In a pan heat oil and add mustard seeds. When the mustard seed start crackling add fennel seeds.

when the fennel seeds get lightly roasted, add onions and stir.

when the onions are translucent add ginger , garlic, curry leaves and green chilly and continue to fry.

When the onions become golden brown add tomato and stir.

when tomatoes become soft add turmeric, red chilli powder and coriander powder and continue to fry, remembering to stir.

Once the oil starts separating from the gravy and you can see it on the edges of the vessel add a table spoon of coconut milk and stir.

Add crabs and mix well with the gravy. Cover the pan and cook for 30 minutes or till crabs are cooked, turn the crabs every two three minutes. Crabs will be cooked when the colour starts changing and there will be aroma of fried crabs

Take the crabs out and place them in the serving dish, add remaining coconut milk and boil the gravy and pour over the crabs.
If you like the recipe please show your support by hitting the little heart below and follow me.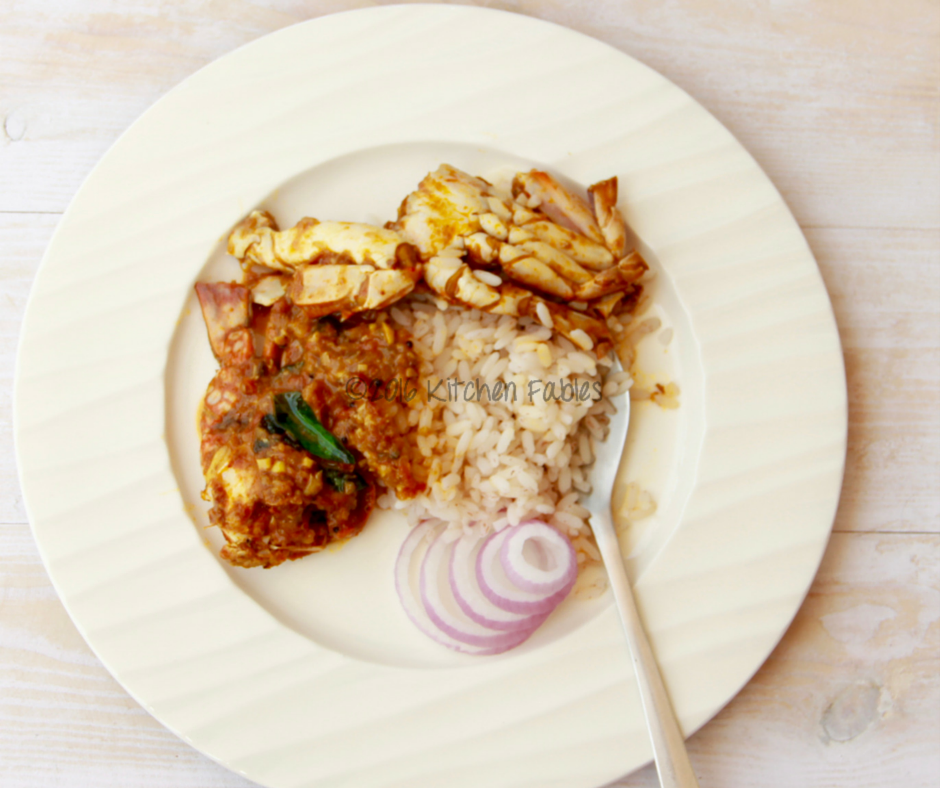 I would love to hear from you on how the recipe turned out for you, please leave a comment and rate it.