Nankhatai is a variety of cookie popular in India and Pakistan. We have had home made nankhatai since childhood. Nankhatai is still sold in north India, baked freshly in a clay oven. You will still be able spot them out side Seesganj Gurdwara, Old Delhi.
This recipe is my mother's recipe. When I started learning baking this was one of the first cookies that I learnt.
My baking lessons started by Mom asking us to measure the ingredients and sieve the dry ingredients. In the era of measuring cups and spoons & digital weighing scales, I wonder how my mother used to bake. Her measures were "choti katori" ( small bowl or cup ) and " Badi katori" ( big bowl or a big cup ). She has been baking even before the electrical ovens were popular in clay ovens. Ever wondered how they would differentiate between 180 degrees or 220 degrees or 240 degrees. Nevertheless, whatever she cooked or baked turned out to be very tasty.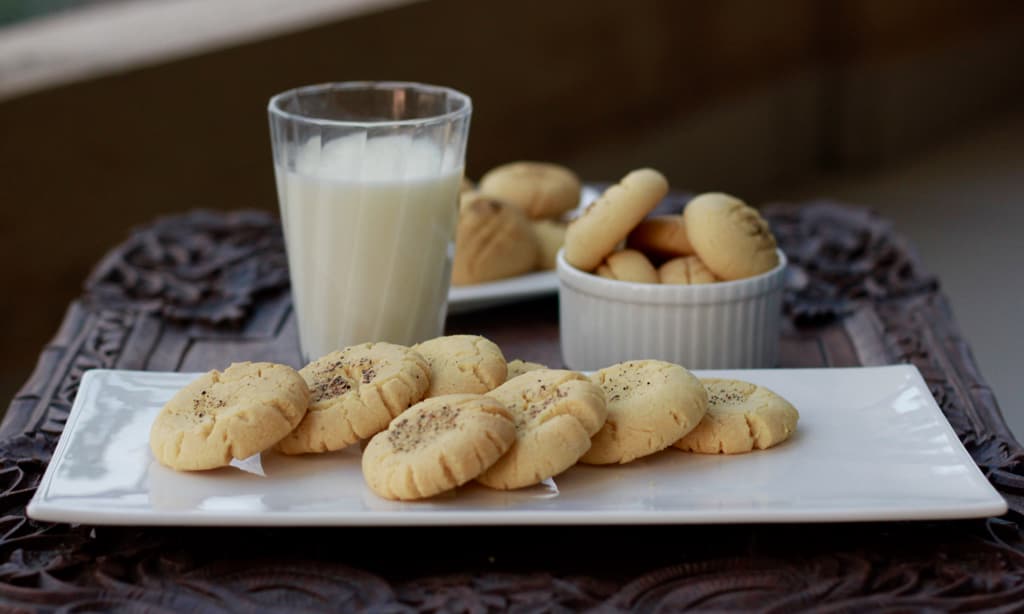 After measuring the next level of training used to be on creaming, whipping and beating. and yes in my early childhood there were no electric beaters . We started off with Hand beaters or forks or spoons. the baking used to be done in Mom's prized possession , a round aluminium oven, which was later replaced by an OTG and then a microwave and now we are back to OTG for extensive baking.
My Daughter has been asking for cookies for last few days. But I had made more that 100 cookies for her birthday couple of days back, so did not want to repeat so soon. So thought of revisiting my childhood and made nankhatai. As they say old is gold, my 4 year old daughter and her friends loved it. She loved it so much that could not wait for me to finish taking pictures , as you can see in the picture below.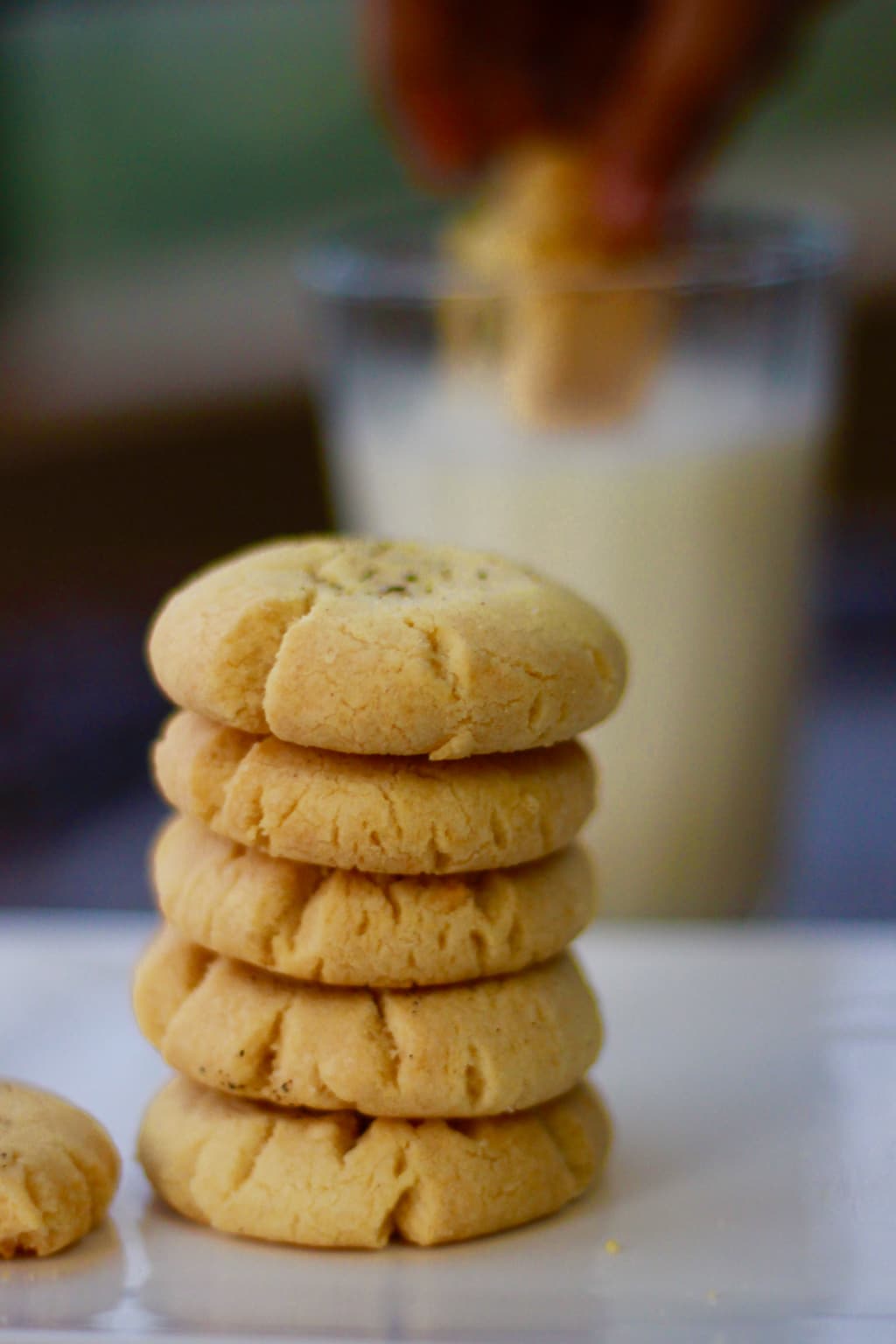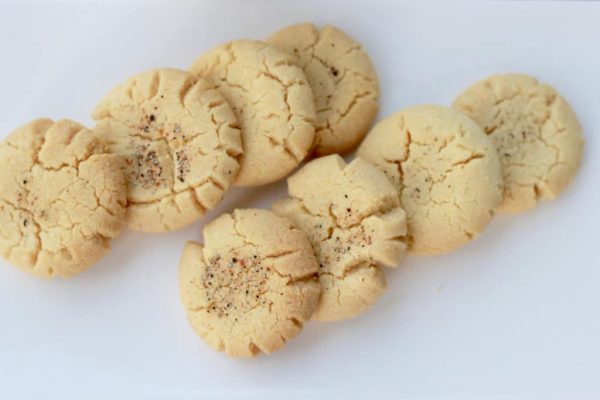 | | |
| --- | --- |
| | |
Cream butter and sugar till it is light and fluffy. It will take 3-4 minutes by an electric beater

Add curd and beat for another minute

Add Vanilla extract and almond extract and mix

Sieve gram flour, all purpose flour, baking powder and salt together thrice

Add the above dry ingredients to the creamed butter and sugar

Mix well, do not knead. Just get it together in a ball

Remove the skin on Black cardamom and powder the seeds

Make 30 small balls. Cut each ball into two halves. Put a little cardamom and make small cuts like a tic tac toe

Or you can make 60 smaller balls. Press each ball between the palms and make and impression with a thumb in centre

Bake at 180 to 200 degrees for 20 minutes or till golden

Take it out from oven and let it cool on a rack for 15 to 20 minutes

Store in an Airtight Jar upto 10 days