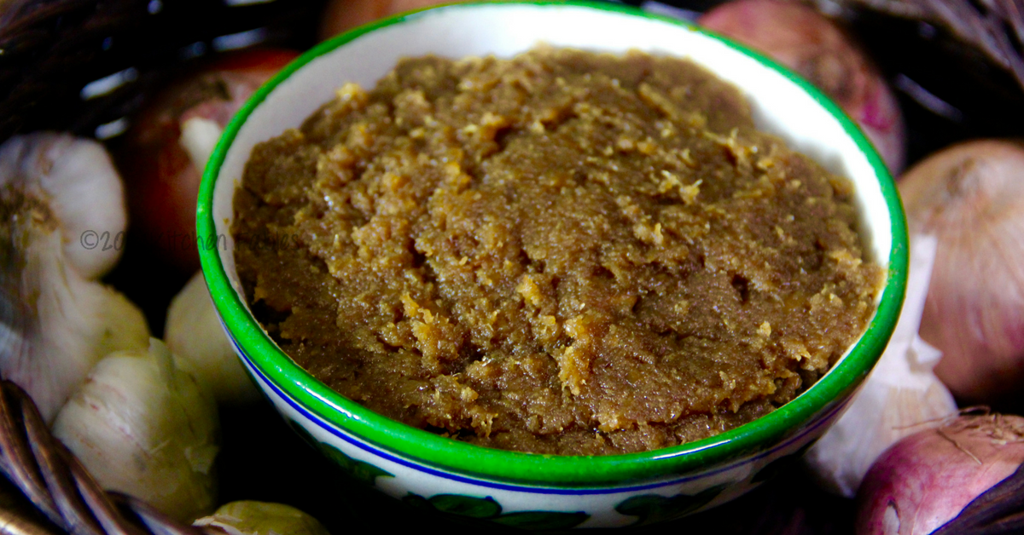 Ready to Use Onion Garlic Masala
In Indian cuisine especially North Indian Cuisine Onion and garlic masala is the base for most gravies. It is very important that the onions and garlic are fried well otherwise the taste of raw onion and garlic spoils the curry.
When I was learning to cook, my second preparation after learning how to make dough was to make onion garlic masala. She taught me how important it is to focus and be patient while cooking. while I would be in the kitchen frying, I used to call my mother and ask her to check if the masala was done. Without Moving from where ever she was, she used to tell me if it was done or not, and if not, how much more time it would take. I used to complain those days that without seeing how can you tell ?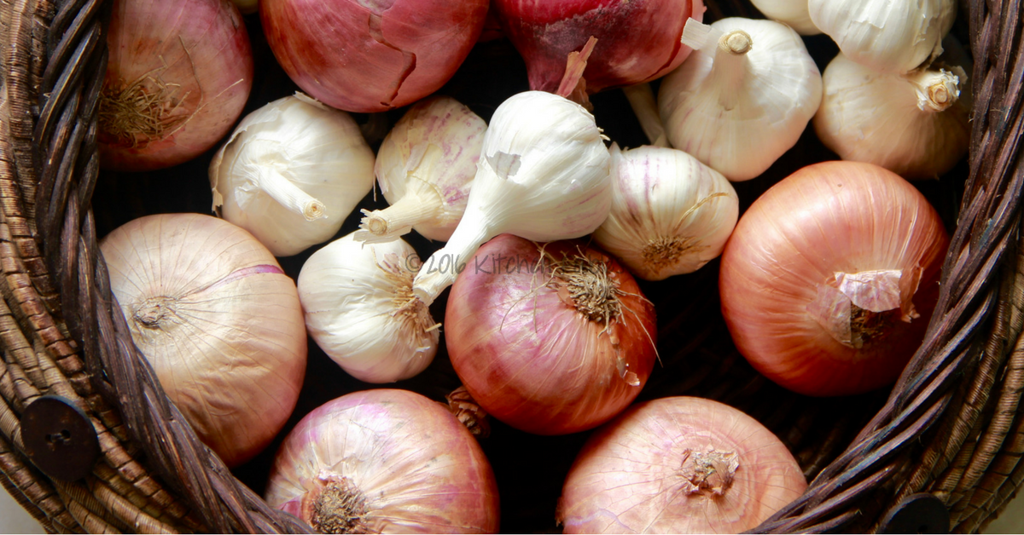 Now a days Mom does not move much and is mostly confined to her bed, and I miss her standing next to me and giving instructions. Somewhere as a daughter I still can not accept the fact that my mother who used to stand for hours in the kitchen, and cook for 70-80 people when required,now finds it difficult to walk.
During her last visit to Bangalore I asked her, how do you know that the masala is done or not without even seeing it and she responded "by the way it sounds". If there is moisture left in the onion you can hear the spluttering sound. Did you every notice that sound ?
While it is important to fry the onions and garlic well, it is a long process. For all those who need to cook early in the morning for the lunch boxes to be packed, time is a constraint or even when cooking many dishes for guests coming over or if you have an unannounced guest and you are running against time to manage everything, patiently frying masala can be difficult.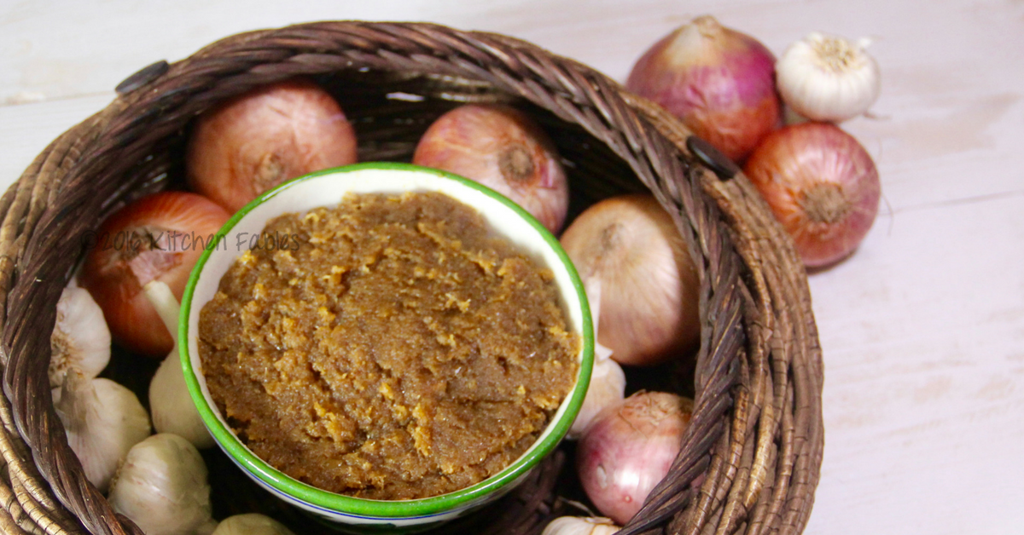 This is why I keep the prepared masala ready before hand. Every week or fortnight I tell my help at home to peal onion and garlic so that I can prepare the masala for the whole week or more.
I keep this basic onion & garlic masala ready and add other spices, tomatoes etc as per the requirement, since the ratios of tomato and spices vary from gravy to gravy.
1 kg onion yields almost 1.5 to 1.75 cup of masala and for 2 large onions 1/3 cup of masala can be used. This masala can be used in Pulao, Aloo Gobhi, Rajma, Mutton Curry ,Chole, etc.
Chop onion into large chunks.

Grind garlic and then onion into a paste separately.

It is preferred not to add water while grinding as water will increase the frying time. Instead you can use oil. I added a tablespoon of oil while grinding garlic. Onion has its own moisture and does not need any water.

Heat oil in a pan. Add Garlic paste and stir. When garlic is pink add onions and keep stirring every two three minutes till you get a brown masala. The test that the masala is well roasted is that there will be no spluttering sound.

Use the masala in any gravy and skip the step of roasting onion and garlic.