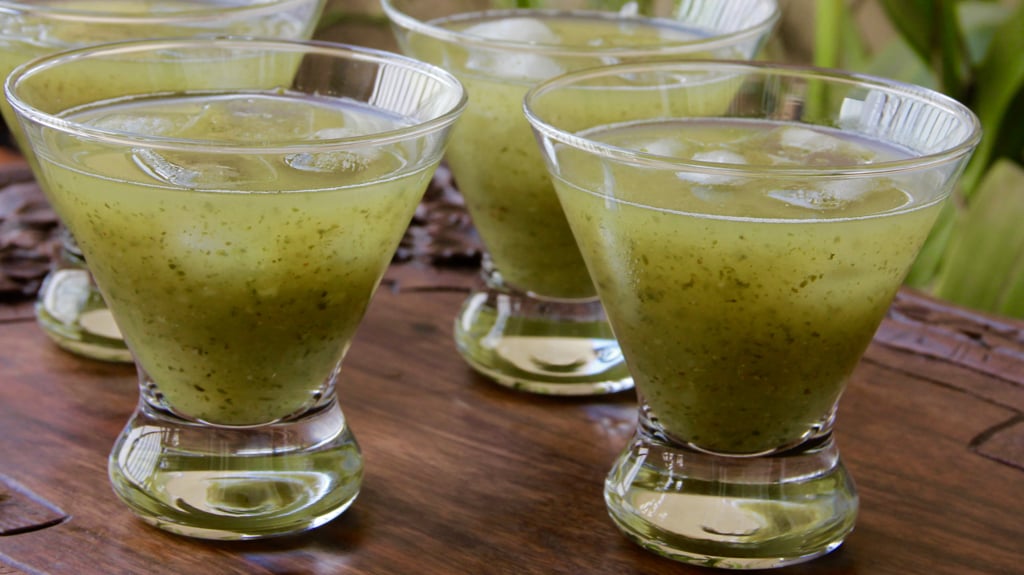 In North India as the temperature soars high the roads would get deserted. Most people try to avoid commuting or being out doors in the afternoon, and for the few who are on the roads, Aam Panna vendors are a blessing. You will spot people selling Aam Panna from Big earthen pots covered with red cloth with boiled mangoes tied around the top, on a cart. Aam Panna is an excellent cooler. Not only does it quench thirst but good source of Vitamins and iron. It is also considered good for digestion.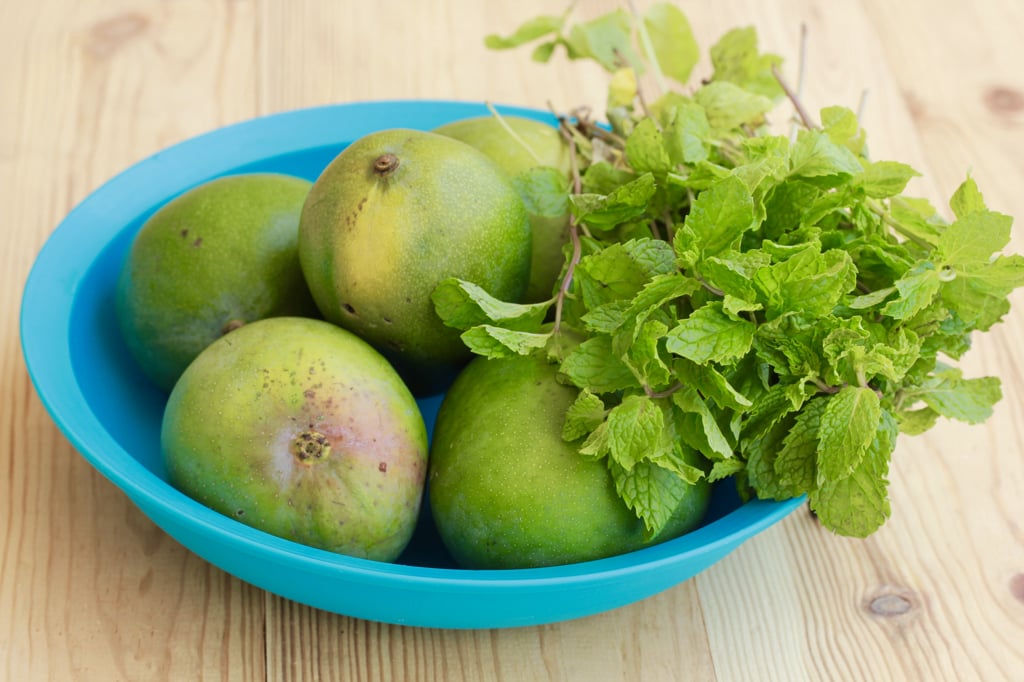 Mom used to give it to us after we came back from school, during summers. I learnt from Mom, that instead of boiling mangoes roast them in the oven. Believe me, a small change in the way you cook the raw mango makes a huge difference in taste.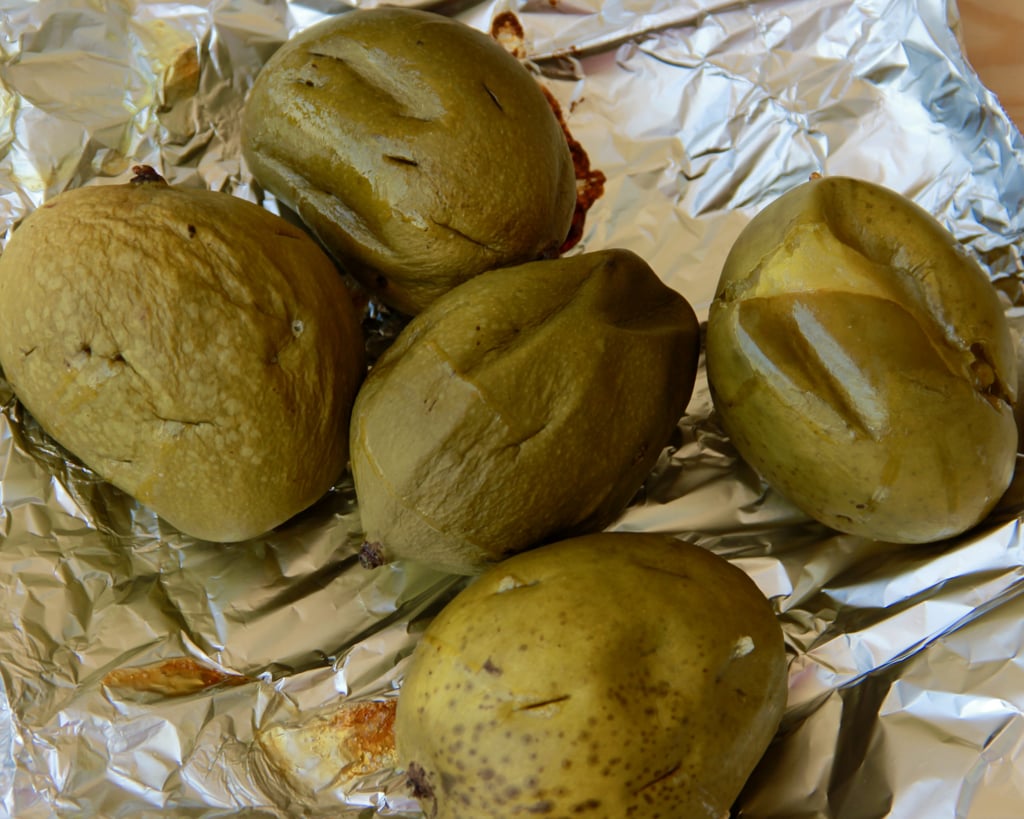 I make Aam Panna for all the get togethers during Summers. Make a concentrate two – three days in advance and keep it in fridge, before serving mix more water or soda to adjust consistency . For the adventurous lot, try in with Vodka or Rum, and do not blame me if you get addicted to it.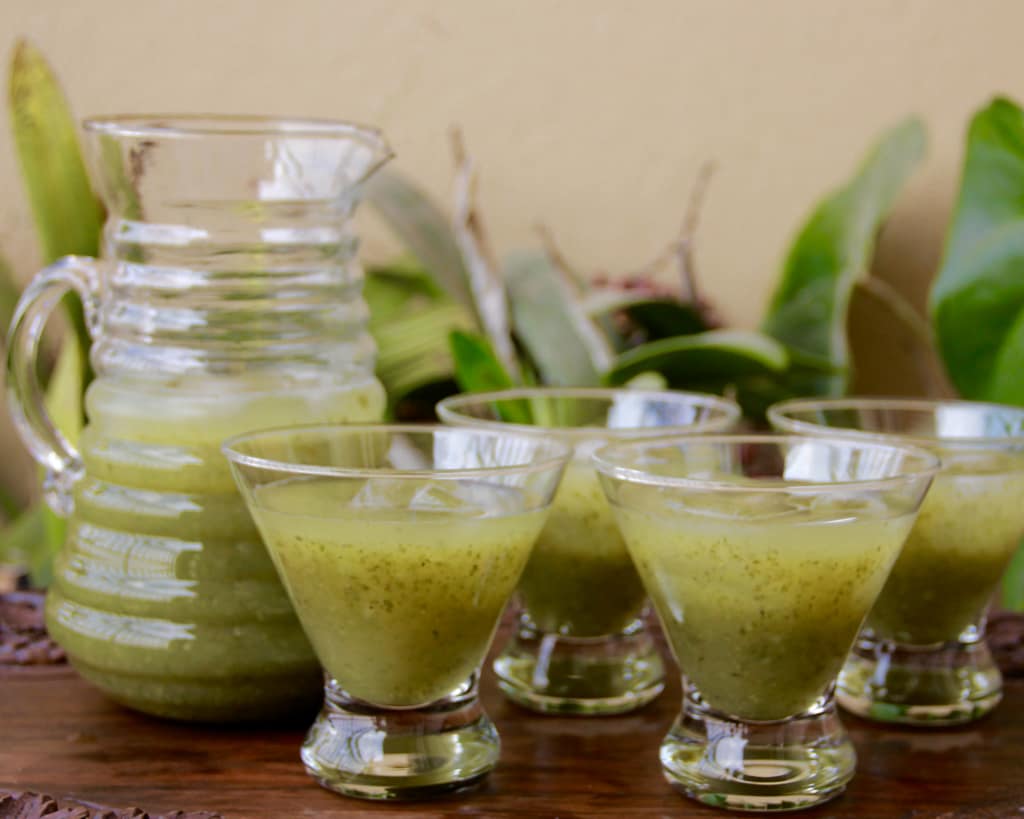 Preaheat oven at 200 degrees

Wash and pierce mangoes and put them in oven on a foil for 40 minutes or till cooked. Check by inserting a fork, mangoes should be soft inside

Let the mangoes be in oven for another 20 minutes. Take them out and once it has cooled down, peal the mangoes and take out the mango pulp

In a blender add mango pulp, sugar, mint leaves and blend well.

At this stage you can store the mix in an airtight bottle and store it in fridge

Before serving add cumin powder, salt, black salt, lemon juice and dilute with water

f you like the recipe please show your support by hitting the little heart below and follow me.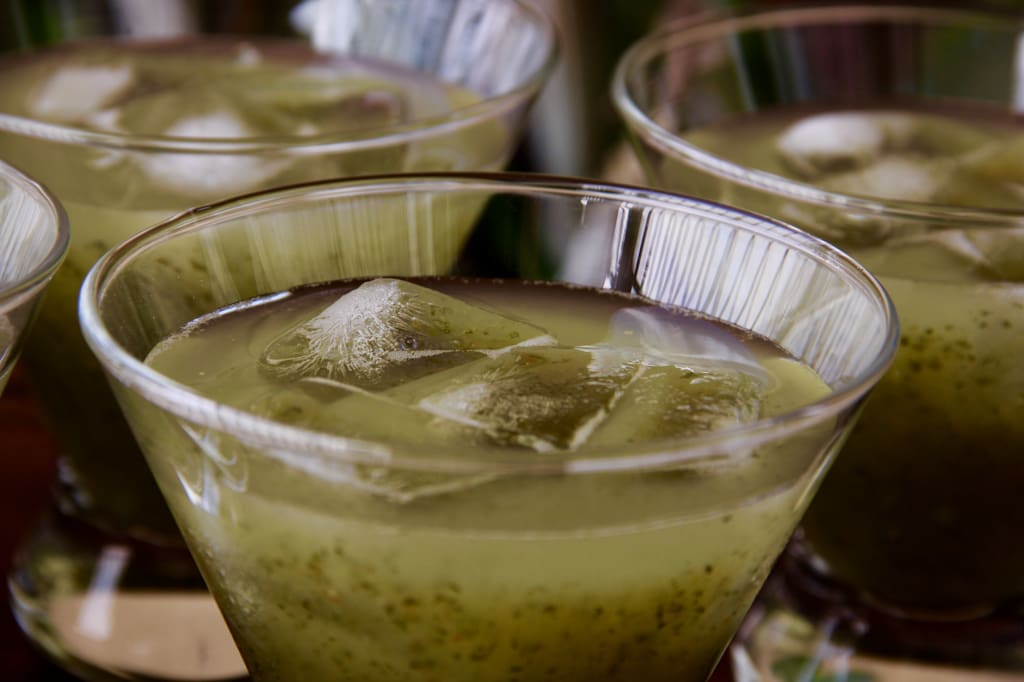 I would love to hear from you on how the recipe turned out for you, please leave a comment and rate it.