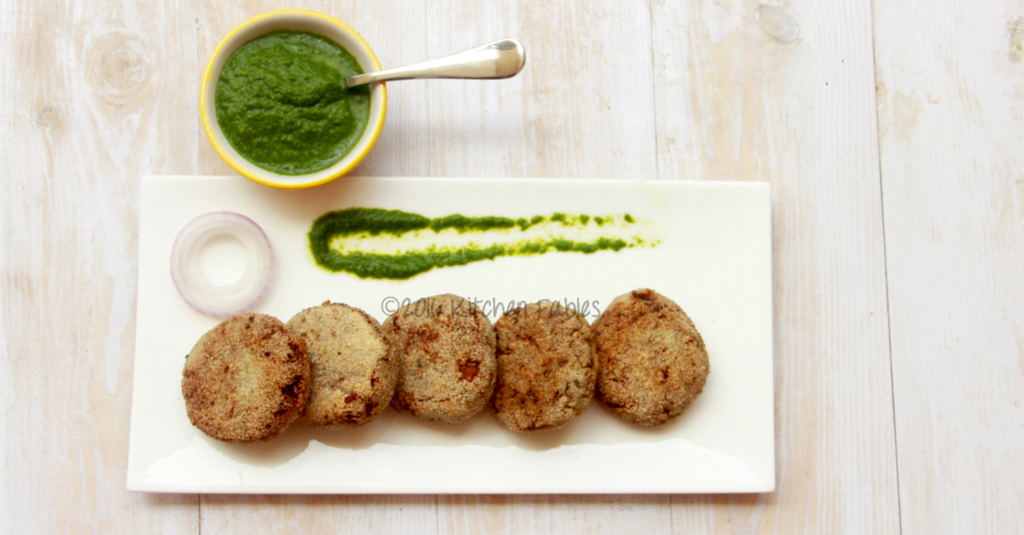 In my earlier posts of Goan Fish Curry & Masala Crab I had mentioned how for me, earlier, non vegetarian food meant only chicken and mutton and how in the last few years I have begun to relish fish. I am lucky that my daughter and husband also like fish, so now a days we make fish in various forms like Steamed , Baked, Deep Fried , Pan Fried & in Curry. Fish Cutlets is another dish which is a fishy favourite at home.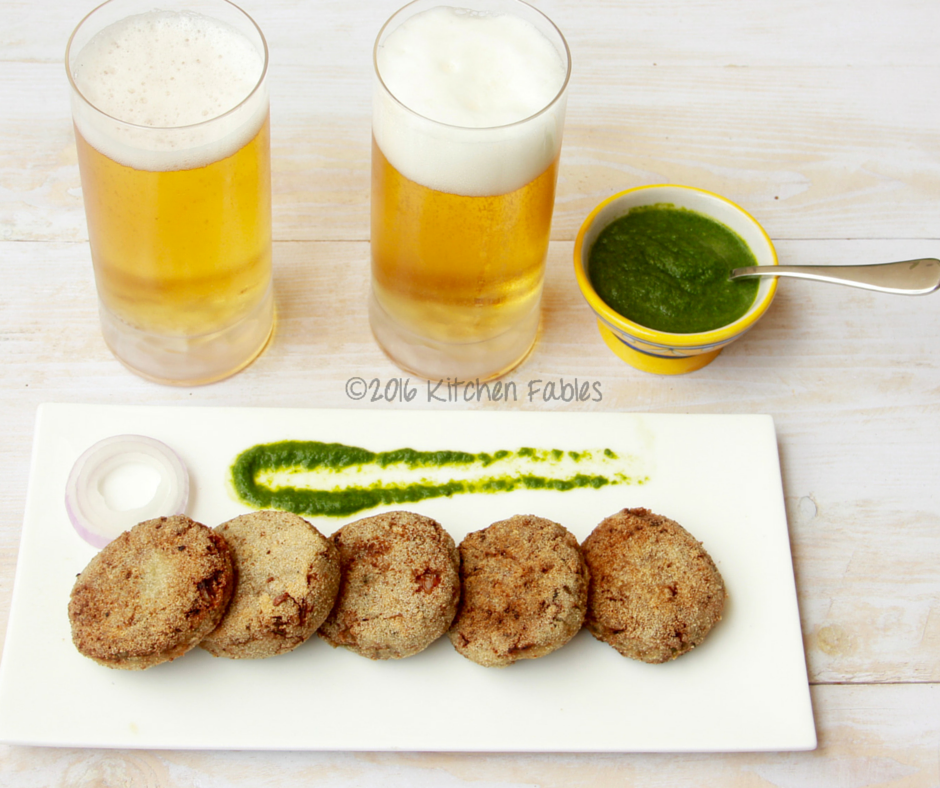 So Last week when I bought Fish for Recheado Masala fish, I bought some for cutlets too. Fish Cutlets , also known as Fish Patties or Fish cakes are known as "Almon" . Almon comes from Portuguese name Almondegas de Peixe which means "Fish meatballs". Fish Cutlets are a good choice for a party as an appetiser as you can prepare it before hand and fry it at the time of serving.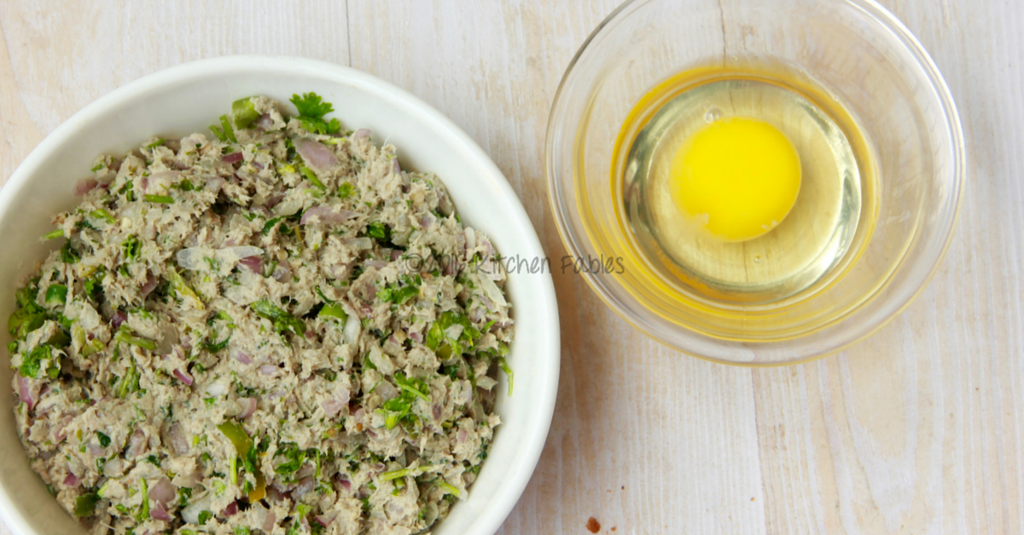 I prefer Mackerel over other fish to make fish cutlets due to its flavour and texture. Fish Cutlets are quick to make, once you have good mackerel.
Theses fish cutlets are soft and juicy inside and crisp outside. The Fish cutlets are very healthy, too. Fish is steamed and therefore when we fry them it does not require too much oil or time.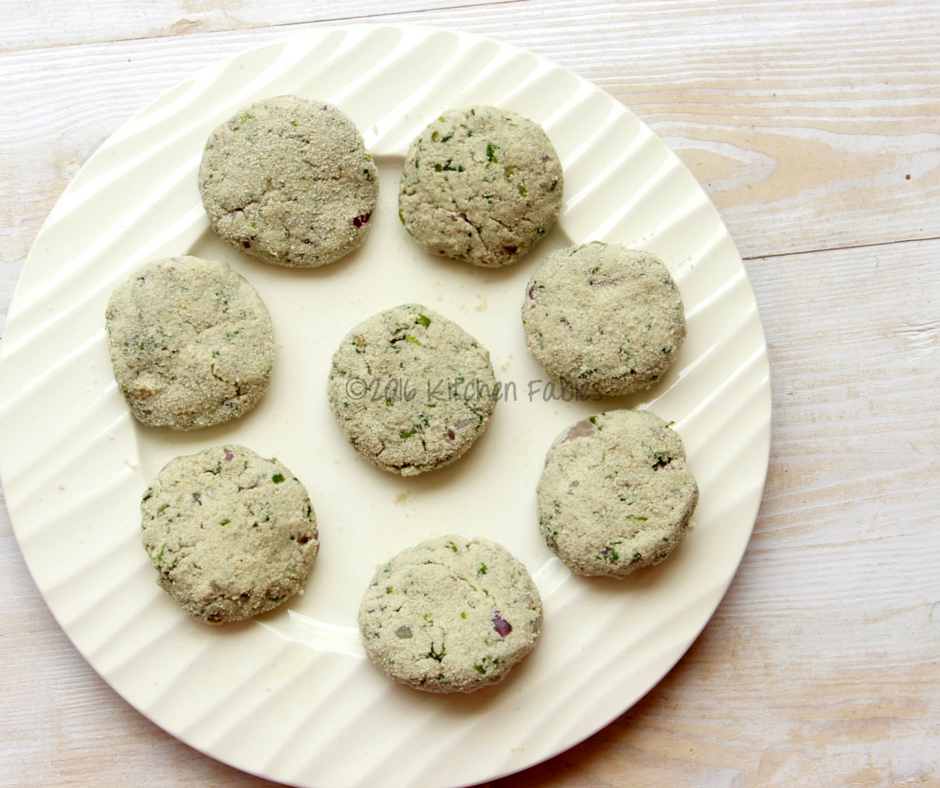 In a pan covered with a lid, cook fish with a pinch of turmeric, 1 teaspoon vinegar, 1 teaspoon salt & 1/4 cup water for about 5 minutes or till the water dries.

When the fish cools down, shred the fish.

Mix onions , green chilli , coriander , salt and egg

Divide the mix into 8 equal balls and shape it into a flat cutlet

Roll the cutlet in semolina and keep it in the fridge

Before serving, roll the cutlets in semolina again and pan fry

Serve hot with mint chutney
If you like the recipe please show your support by clicking on the little heart below and if you would like to get notified whenever I post something new, please follow the blog. You will also find us on Facebook, Pinterest & Twitter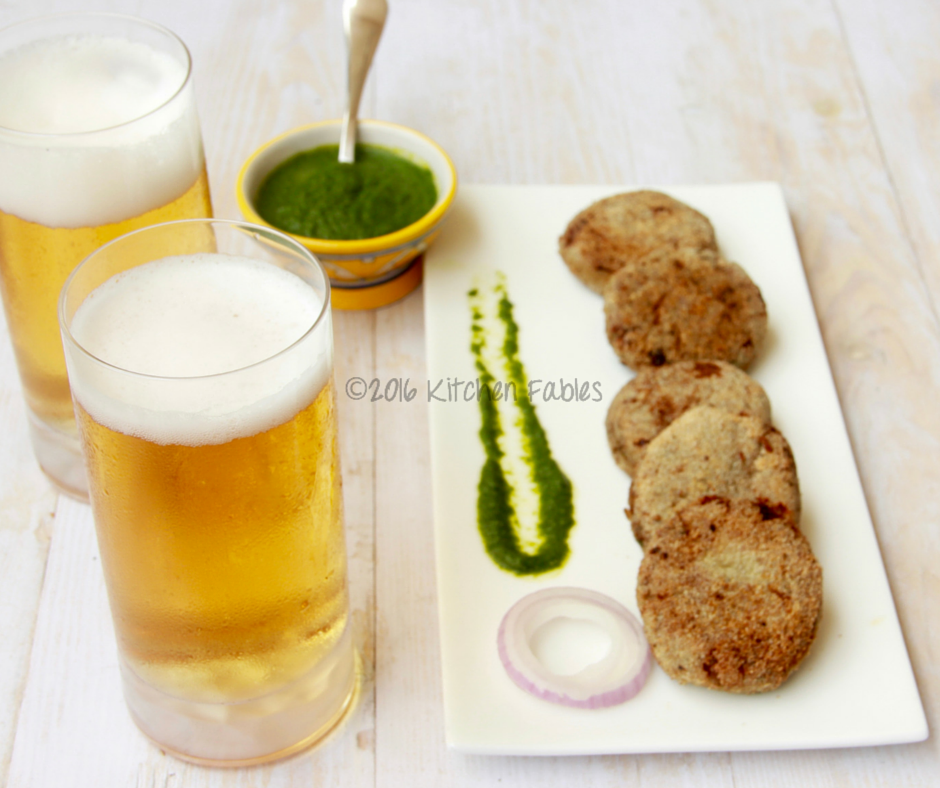 I would love to hear from you on how the recipe turned out for you, please leave a comment and rate it.