Ash Gourd also known as Winter Melon , White Gourd , Tallow Gourd or Petha in Hindi. It is a large vegetable and is known for its nutritional and medicinal benefits. It is not as widely used for vegetables or curries in North India as in South India. As a child I have eaten it only in the form of a sweet called "Petha". In south India it is also largely used in religious ceremonies, especially house-warming ceremonies where an evil face is drawn on it and it is hung from the balcony to ward off evil spirits.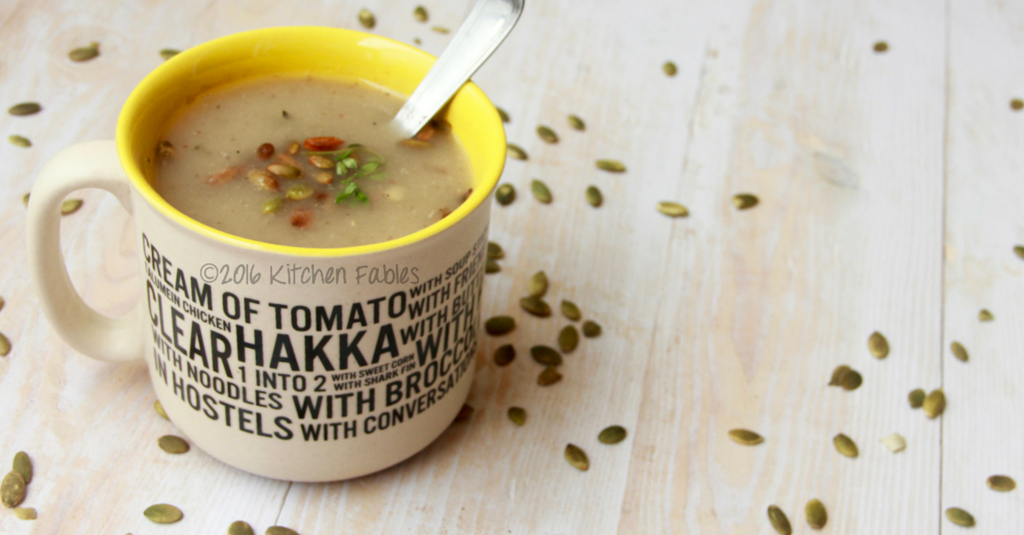 The nutrition content of this humble vegetable is very high, with good quantities of Vitamin B & C, important minerals like iron, calcium, phosphorus and potassium. It is also high in fibre. I have heard that it also aids weight loss. While I am not a qualified nutritionist, I would say the ash gourd is filling due to its high water content, which makes it a low calorie nutritious vegetable.
As the evenings here are getting a little colder I tend to keep my dinners very light. It so happened that a friend of mine, who owns a farm, dropped a huge Ash Gourd at our doorstep. After quickly dispatching as much as possible to my neighbors and in-laws I kept a more manageable piece to make soup with.
Ash Gourd soup, Flavored with ginger powder , cinnamon, nutmeg and thyme, is filling and very healthy and requires negligible oil. I also added roasted Pumpkin seeds which again are nutritious and give soup a nutty flavor.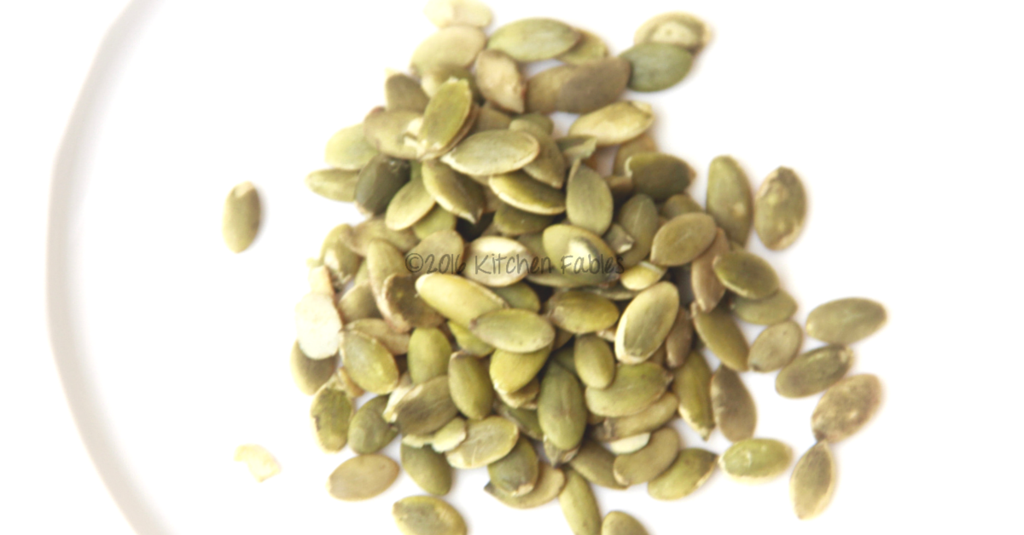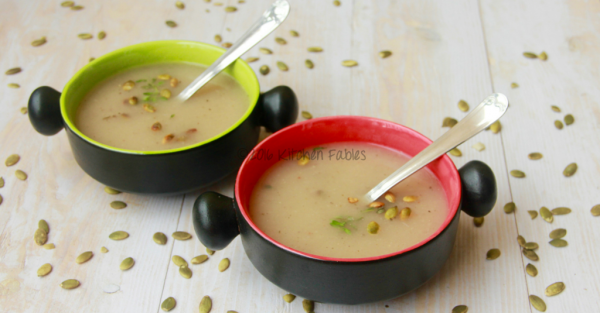 Preheat the oven at 200 degrees

Peal the Ash Gourd and remove the seeds

Cut it into thin slices and place it on a lined baking dish

Put sliced onions , garlic cloves and half of thyme on the ash gourd. Drizzle or spray oil on the vegetables.

Roast the vegetables in the oven for 20 to 30 minutes, till its edges become brown

Let the vegetables rest till they cool down

Once vegetables are at room temperature puree them in a blender

Boil the pureed vegetables along with water , ginger, nutmeg, cinnamon powder, brown sugar , salt and the balance thyme.

After 2-3 boils switch off the gas. Serve hot .

Garnish with roasted pumpkin seeds before serving to retain the crunch.
If you like the recipe please show your support by hitting the little heart below and if you would like to get notified whenever I post something new please follow me.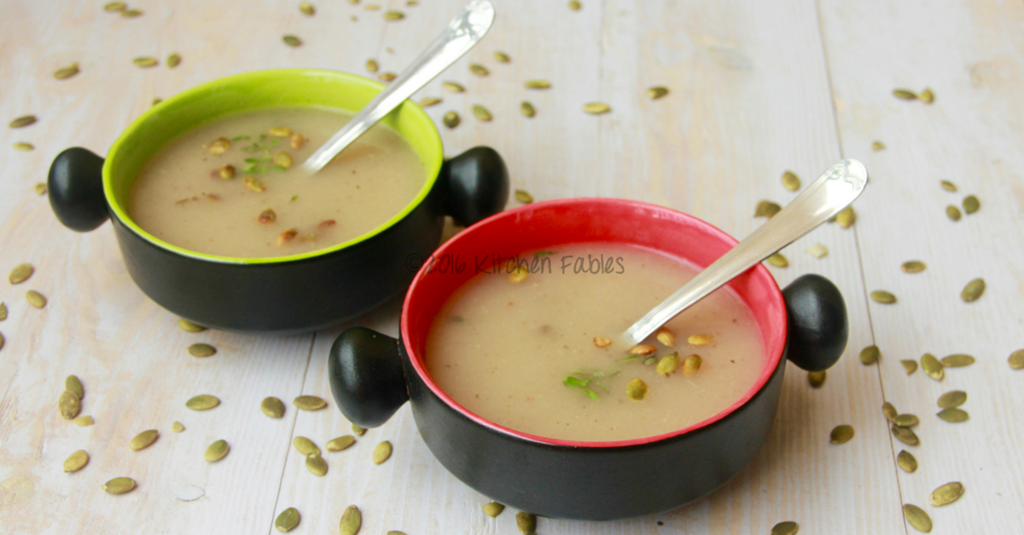 I would love to hear from you on how the recipe turned out for you, please leave a comment and rate it.