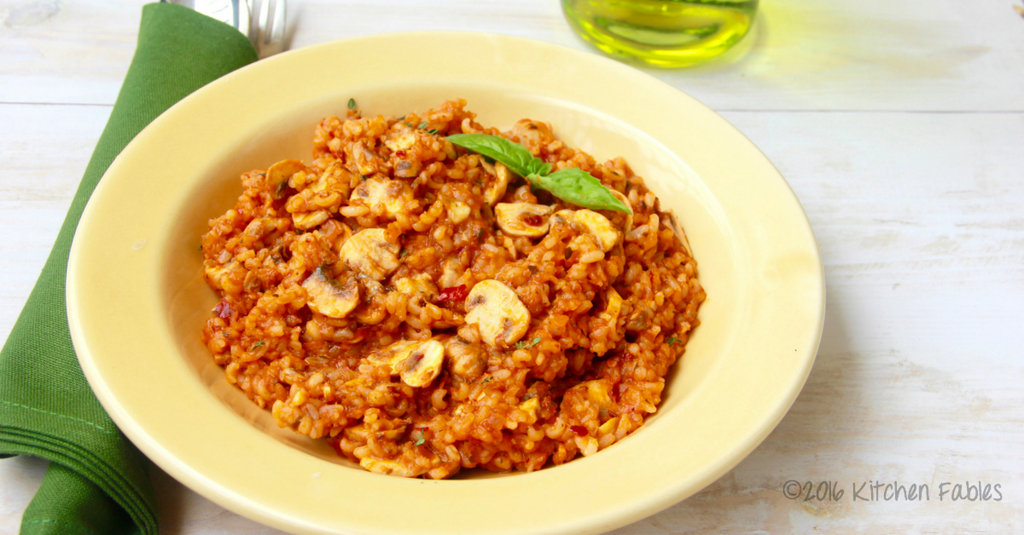 Vegan Barley Tomato Risotto
As someone who loves their food I always struggle to strike a balance between taste and nutrition. And I do not like to compromise on either. This Risotto made of barley in tomato sauce with mushroom is a perfect gourmet meal without compromising on health.
Barley is know for it's health benefits. I got Hakubaku Oomugi Pure Barley from Go India Organic for product review in association with Plattershare. The Barley was clean and good quality. It was easy to cook and cooked uniformly.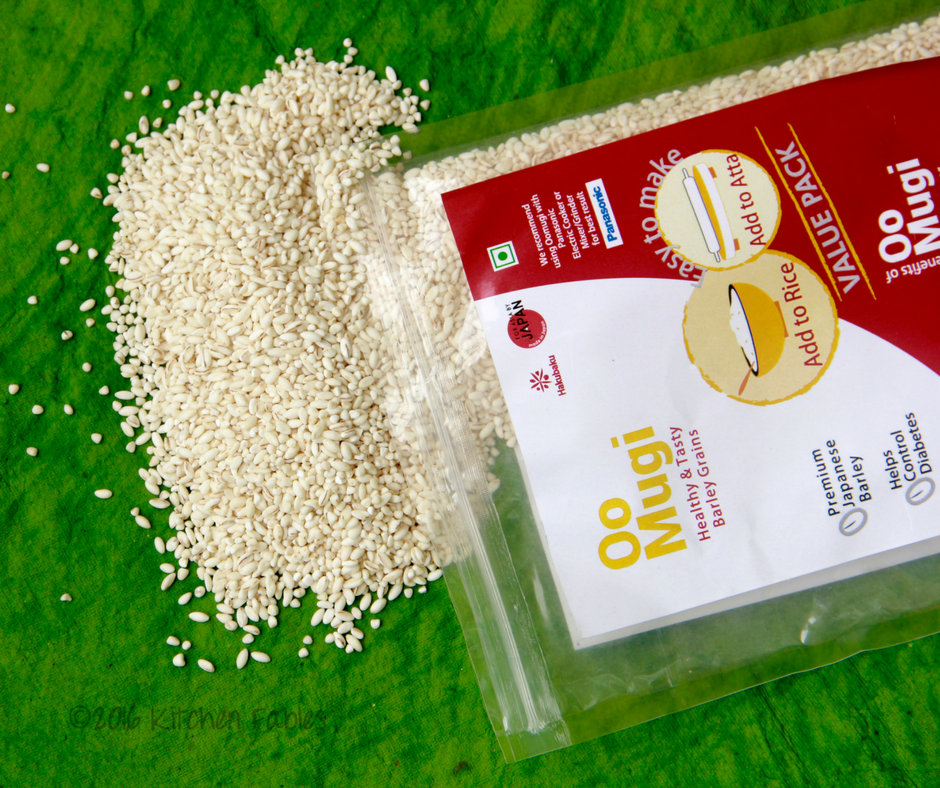 My usual consumption of Barley is drinking Barley water occasionally as it helps in reducing water retention and also using boiled barley in Salads. But since the weather in Bangalore is a little cold and I am recovering from a recent bout of Viral fever, I wanted to eat something a bit spicy and tangy. So I thought of making Tomato Risotto With Barley. Sounds Interesting, Isn't it ?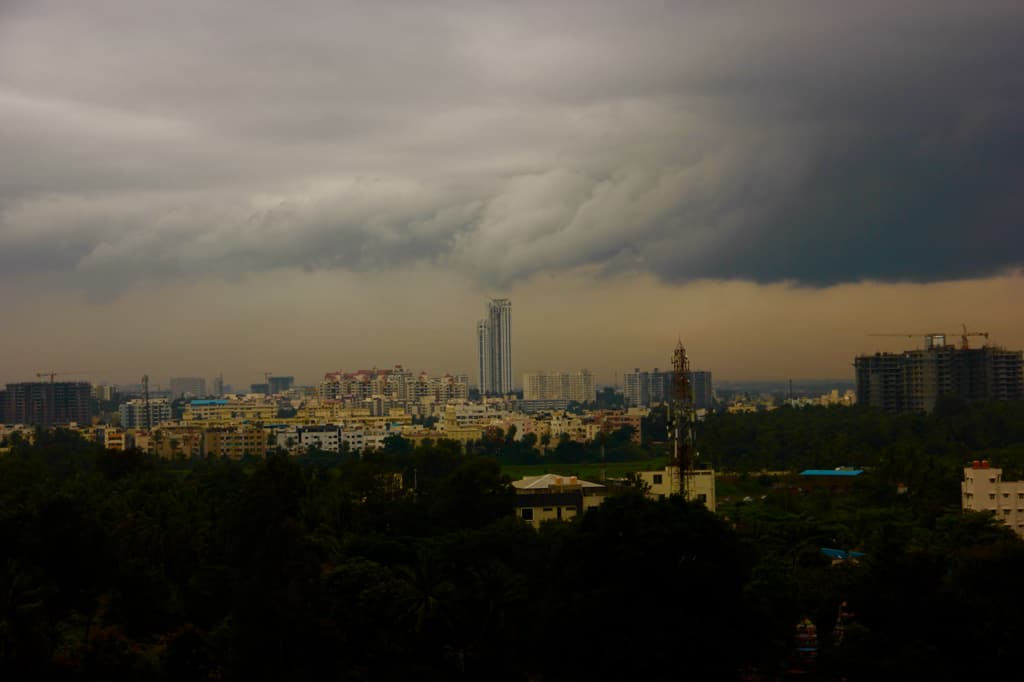 Lovely Bangalore Weather, about to rain, from my Balcony
Barley may not be as commonly used as other whole grains like oats, quinoa but it's health benefits are no less. Barley is a rich source of Dietary fibre , Antioxidants, Vitamins, Minerals and Protein. Due to High Fibre content Barley aids digestion and also helps in weight management, Blood Sugar control and helps in lowering Cholesterol.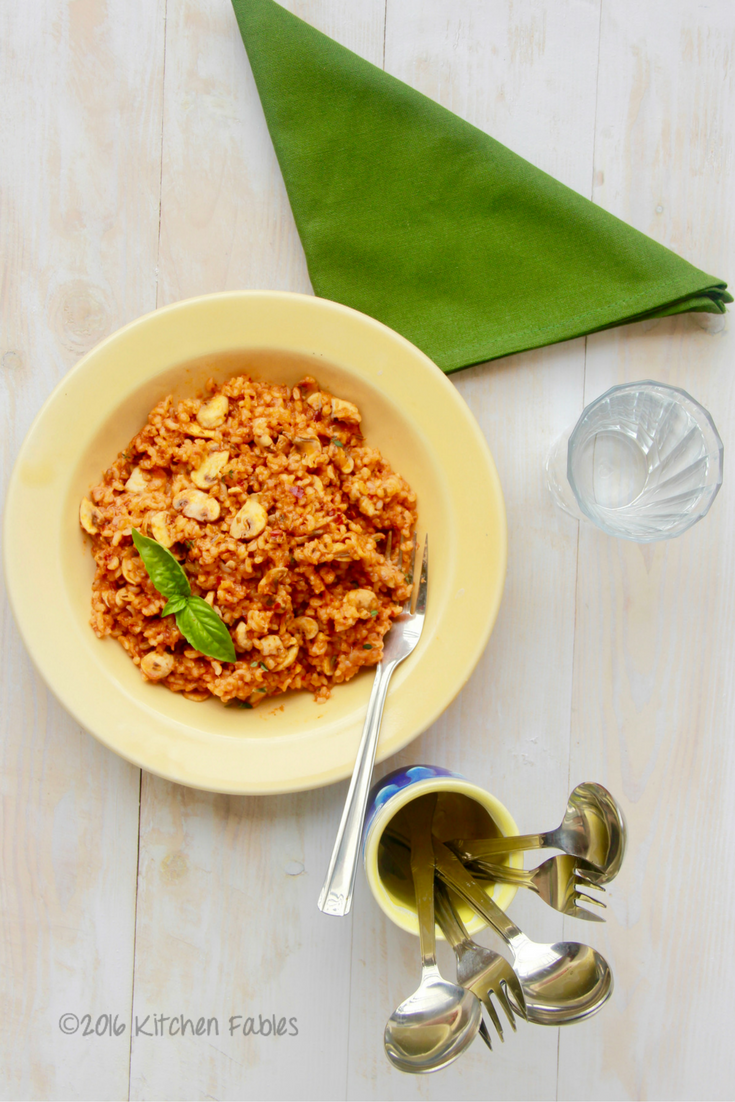 Barley tomato risotto is a Vegan recipe as well. I have used only mushrooms today but you can also add other vegetables like Zucchini, Bell Peppers, Broccoli & Beans. I had fresh herbs ( Basil, Oregano, Thyme & Rosemary ) and that definitely added to the flavour. If you do not have fresh herbs you can use dry herbs. The Barley Tomato Risotto is a complete meal in itself , though a glass of Wine would make it a perfect treat.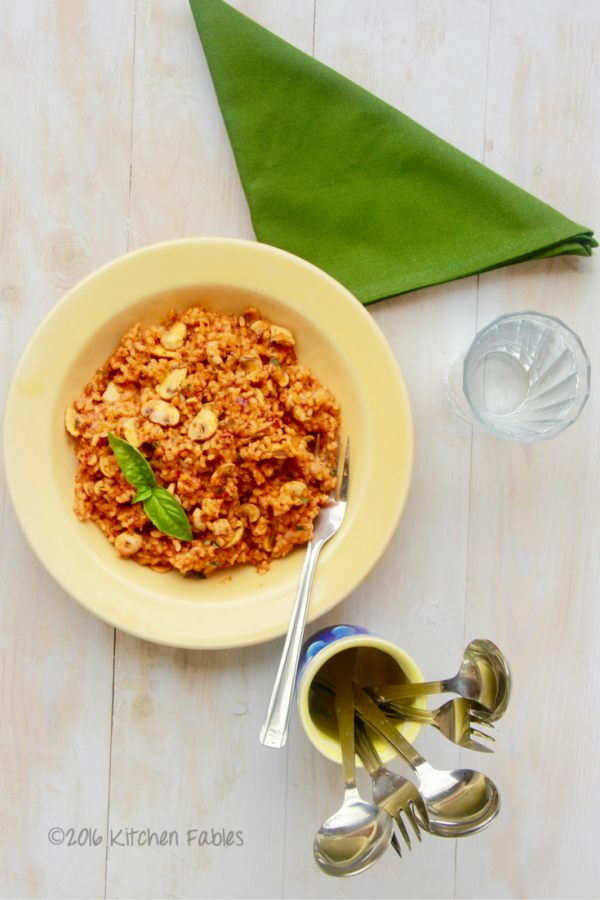 | | |
| --- | --- |
| | |
Wash Barley and drain the water. In a Pan heat water on high flame, when the water starts boiling add washed barley. Lower the flame and stir occasionally. Switch off the gas when water has evaporated, barley should be cooked by now.

Wash the Tomatoes and pierce them with a fork and microwave for 3-4 minutes. If the skin is still not pealing off microwave for another minute or two.

Remove the skin of the tomatoes and puree them along with herbs in a mixer grinder.

Wash & Clean the mushrooms and slice them

In a pan heat oil and add the garlic. Stir till golden brown and add onions.

When the onions become translucent and the edges of the onions become golden in colour add tomato puree and cook till it becomes thick and oil starts appearing on the edges of the pan.

Add chilly flakes , tomato sauce and tobasco and stir.

Add mushrooms and stir well for 3-4 minutes.

Add Cooked barley and salt. Stir gently.

Serve Hot. Garnish with fresh herbs.
If you like the recipe please show your support by clicking on the little heart below and if you would like to get notified whenever I post something new, please follow the blog. You will also find us on
Facebook
,
Pinterest
&
Twitter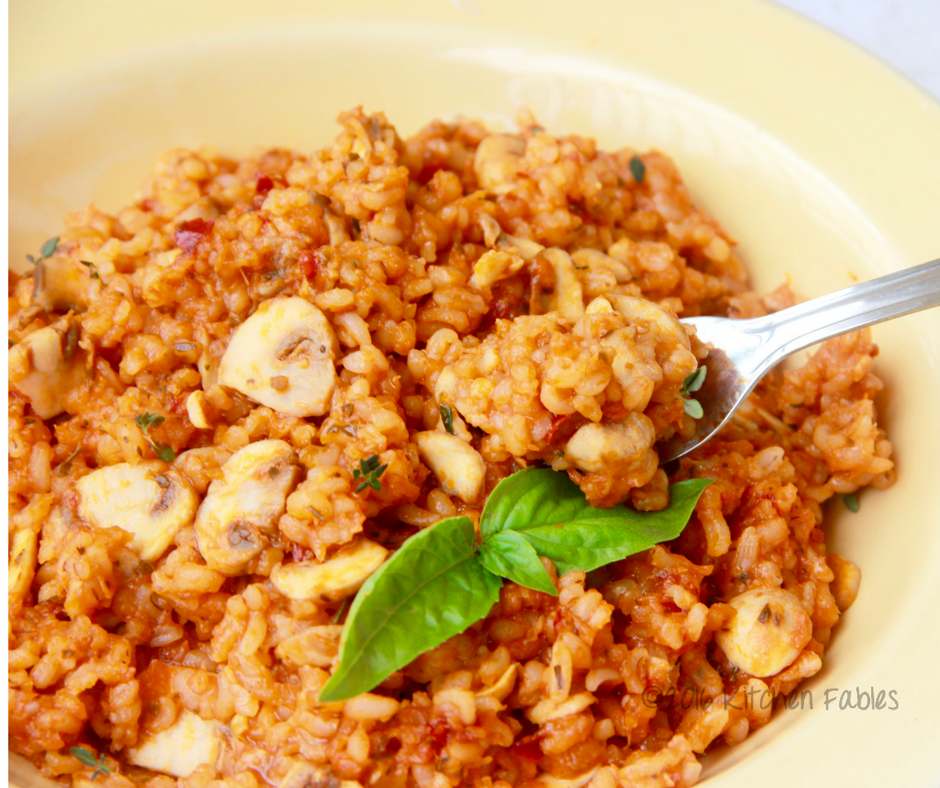 Healthy Risotto Recipe
I would love to hear from you on how the recipe turned out for you, please leave a comment and rate it.