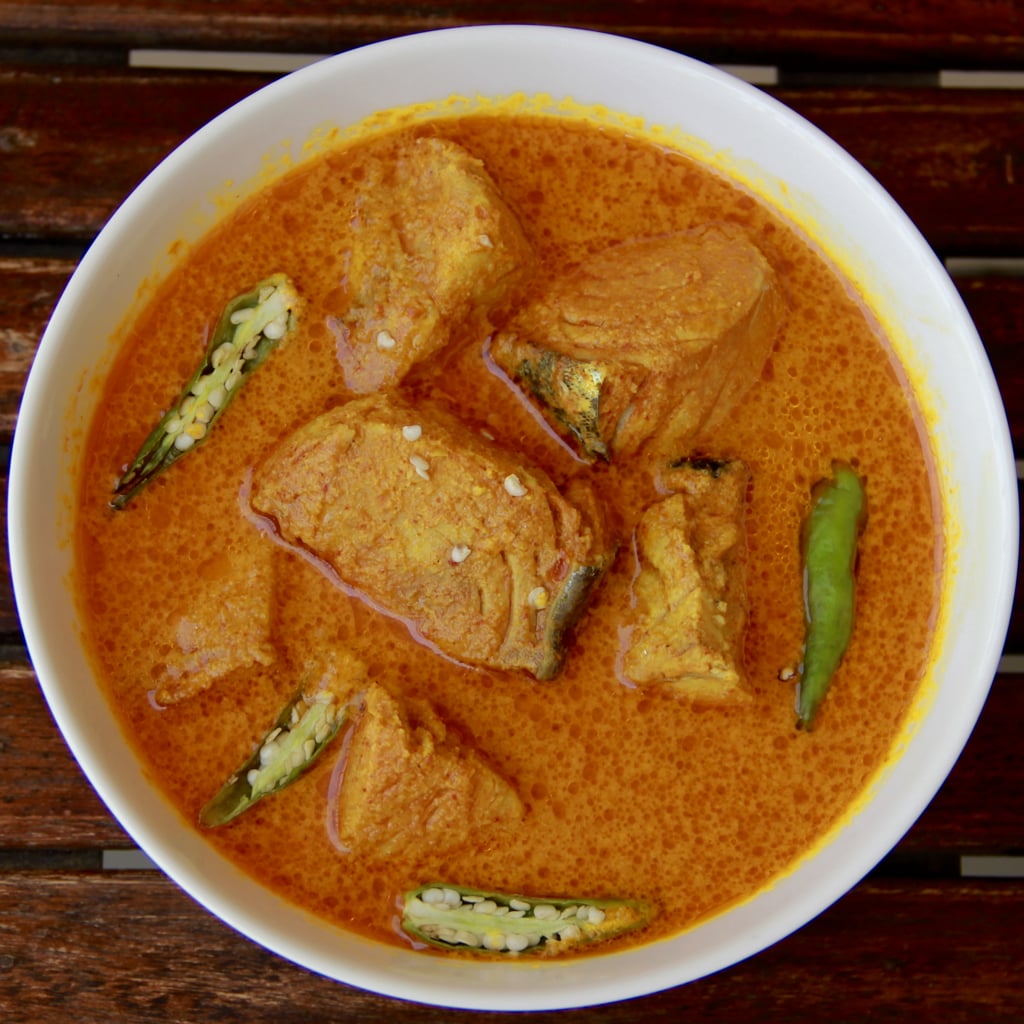 This fish curry is may favourite fish curry. Till I started working , I used to eat only fried fish, however my first assignment as a management trainee was in Kolkatta . I started off with the Bengali fried fish and graduated to curries. Buying fish was still a problem. I started cooking fish curries couple of years back. Thanks to my kid's nanny who is a Goan and knows how to buy fresh fish.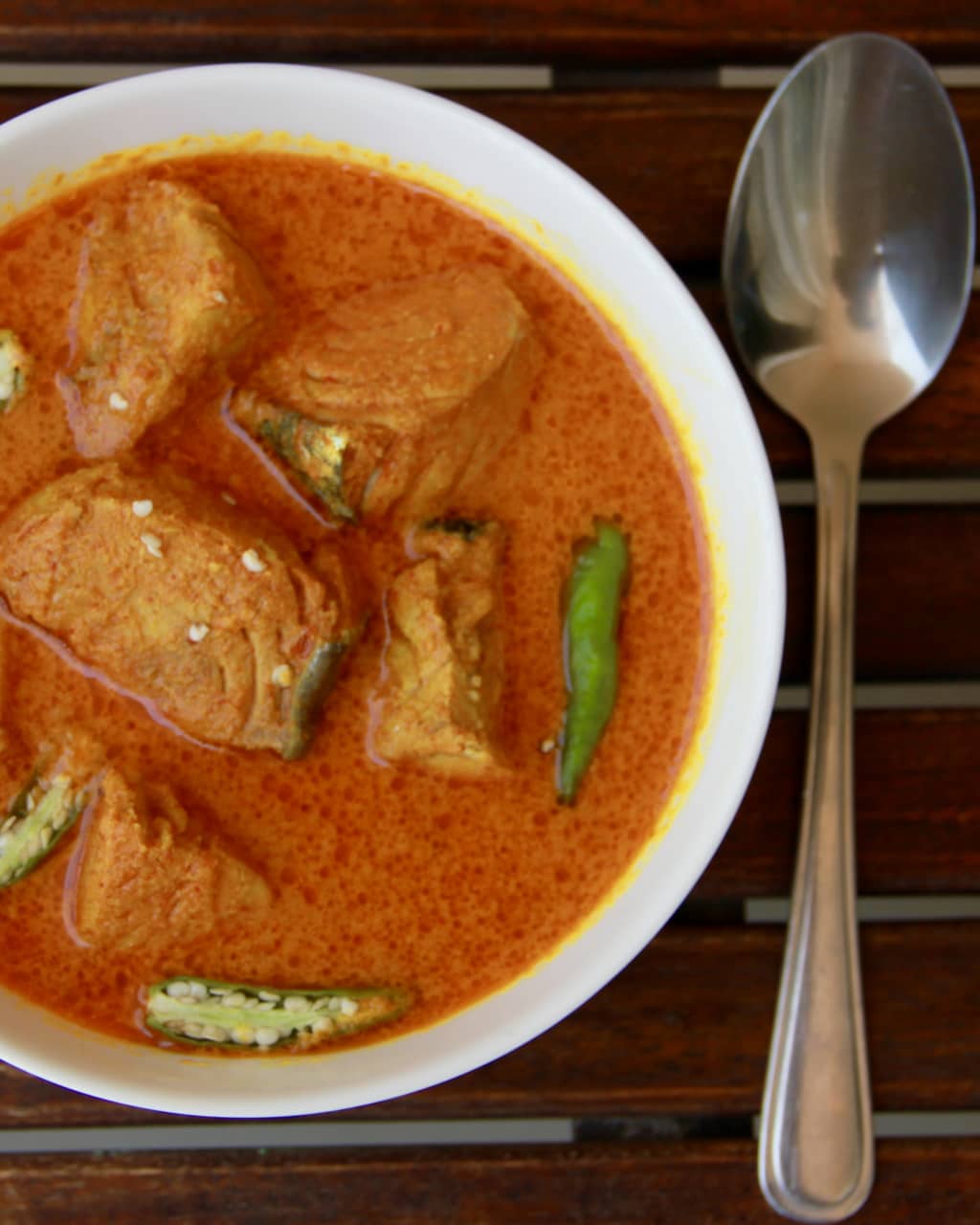 This curry is not very spicy and yet not bland. It is not thick and not very heavy. It is tangy and mild. Just perfect for a Sunday lunch. it goes very well with boiled rice, kerala red rice or brown rice.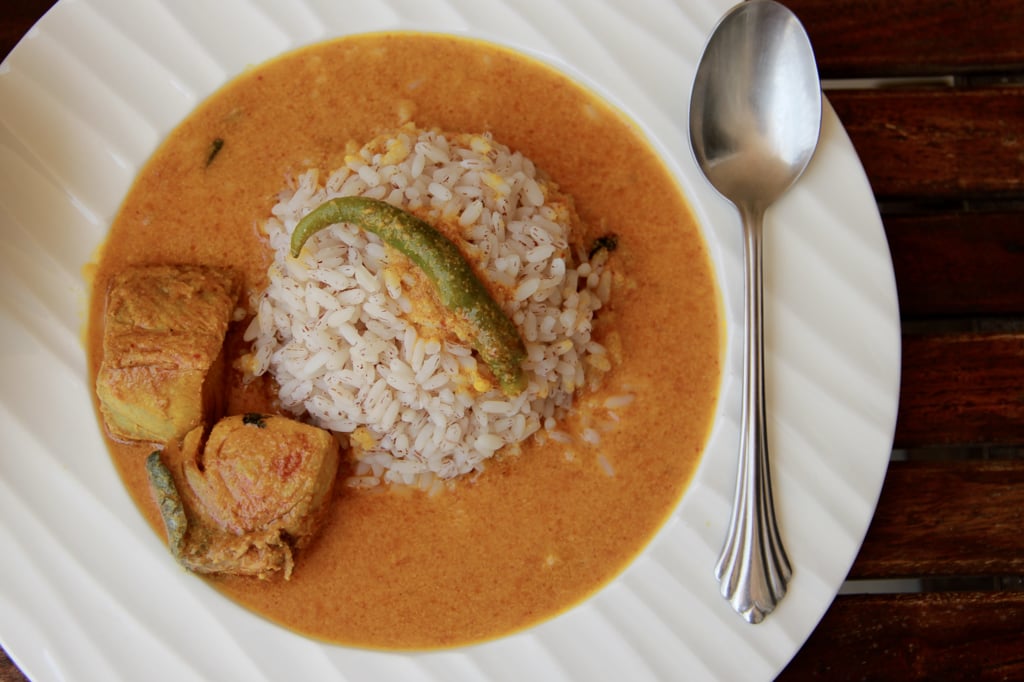 My four year old daughter loves fish curry and rice and to everyone's surprise she does not find it spicy. So whenever i make it, I make it extra such that she can have it next day too. Actually it tastes even better the next day, may be because there isn't for every one.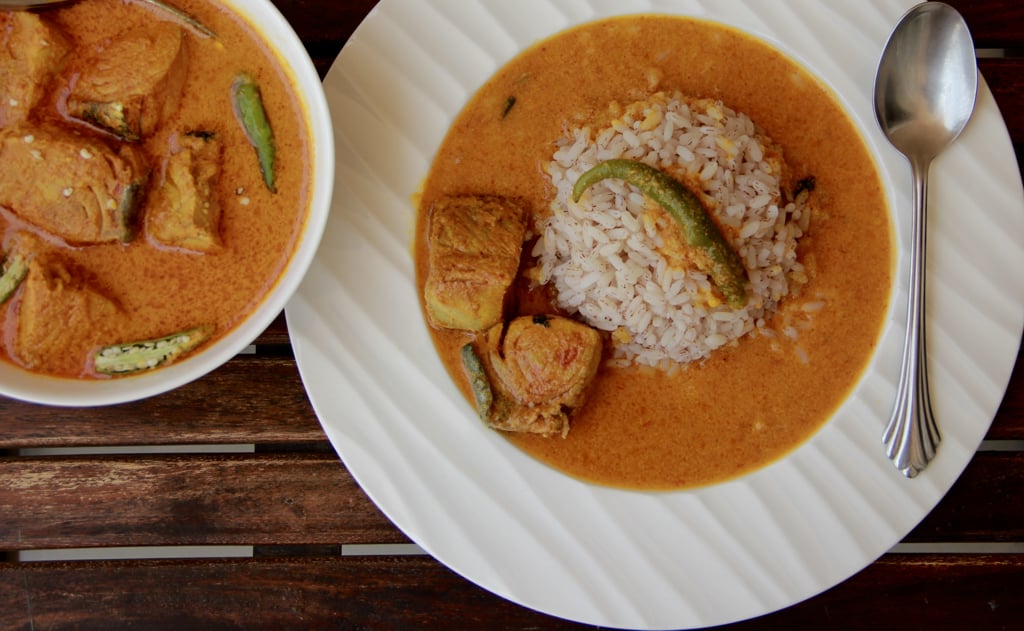 Goan Fish Curry with Rice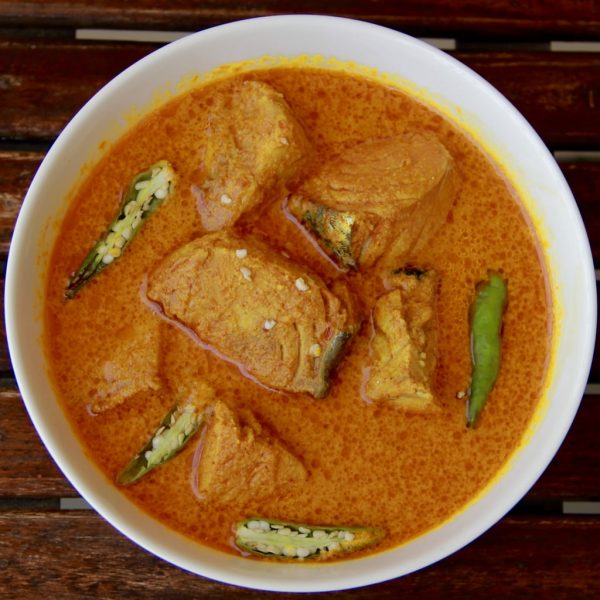 Soak tamarind in water for 20 minutes and out its juice

Wash the fish and pat it dry

Marinate fish with lemon juice, turmeric, salt and red chilli powder for 20 minutes

In the meantime start preparing for the curry. Grind onion garlic and ginger into a fine paste. Do not use water, if you need to use a table spoon of oil

Heat a big Kadhai ( pan ) heat 2 tablespoon oil and add the above mixture. Fry till golden brown

Puree one tomato and add when the onion garlic and ginger paste is golden brown

Fry on slow flame till the tomato is well roasted and the you can see oil on the sides of the vessel

Make very fine paste of coconut, this is important else the gravy will be grainy and not smooth and add to the above

Fry for another 5 minutes and add water. It is critical not to fry long with cocconut else coconut will leave its oil

Add 2 cups water and let it boil

Add tamarind Juice. You will need to adjust the quantity of tamarind juice depending on how tangy the tamarind is and how much tangy you want the gravy to be. I did not prefer the ready made tamarind paste as they make the curry brown. Let the curry simmer for 7-8 minutes

Add Fish and let it cook in the gravy. Once the fish is cooked add more water if required to adjust the thickness of gravy. I added 1/2 cup more water.

After the gravy starts boiling let it simmer for 2-3 minutes

Add coconut Milk and let it boil once more
If you like the recipe please show your support by hitting the little heart below and follow me
Goan Fish Curry
I would love to hear from you on how the recipe turned out for you, please leave a comment and rate it