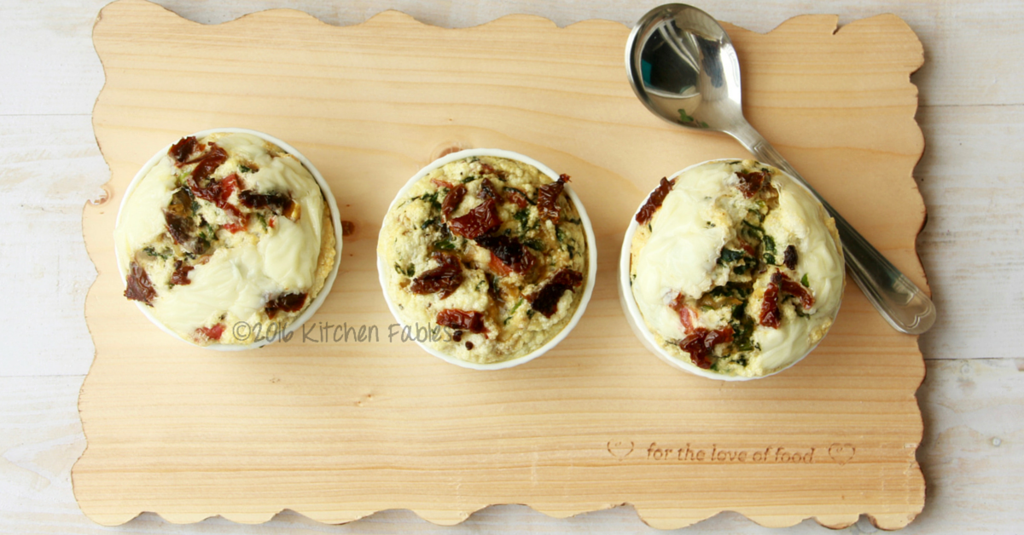 One of the most overlooked essentials of healthy eating is the nutritious breakfast. I remember as a child I would always try and avoid breakfast and rush to school. It never happened though, as my Dad would be standing at the door and he would go to the extent of saying "no breakfast no school". I would quickly gulp a glass of milk and a sandwich and rush off.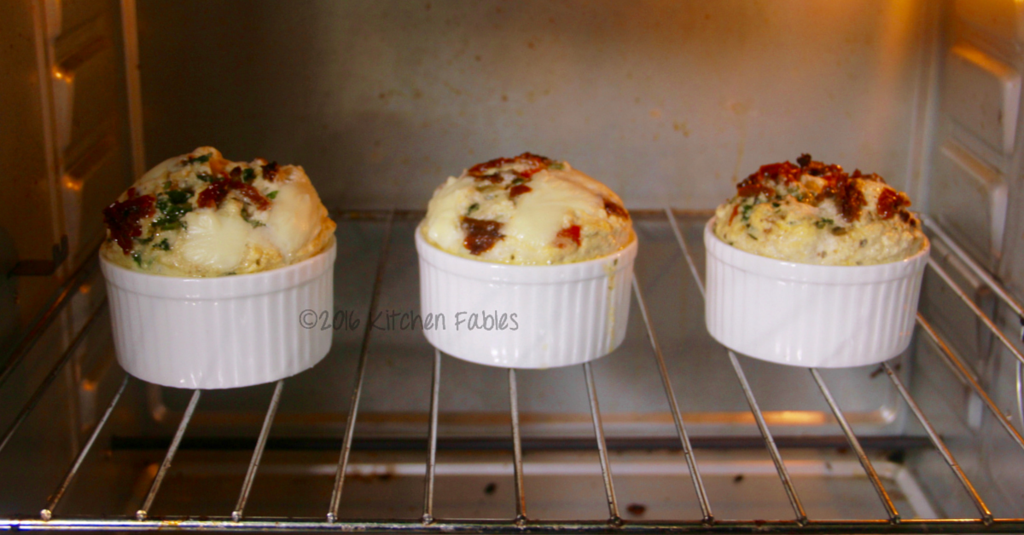 Later as I started living all by myself I somehow did not maintain that discipline. The first thing I used to have was a cup of coffee in office and maybe a biscuit. Now I realise how careless I was about my health. One of the most important axioms I have learnt from my nutritionist is to Eat Right at the Right Time. It is very important to eat Breakfast, but not just anything. Breakfast should be Wholesome & protein packed. I moved away from bread butter jam kind of breakfast to Scrambled egg whites with veggies.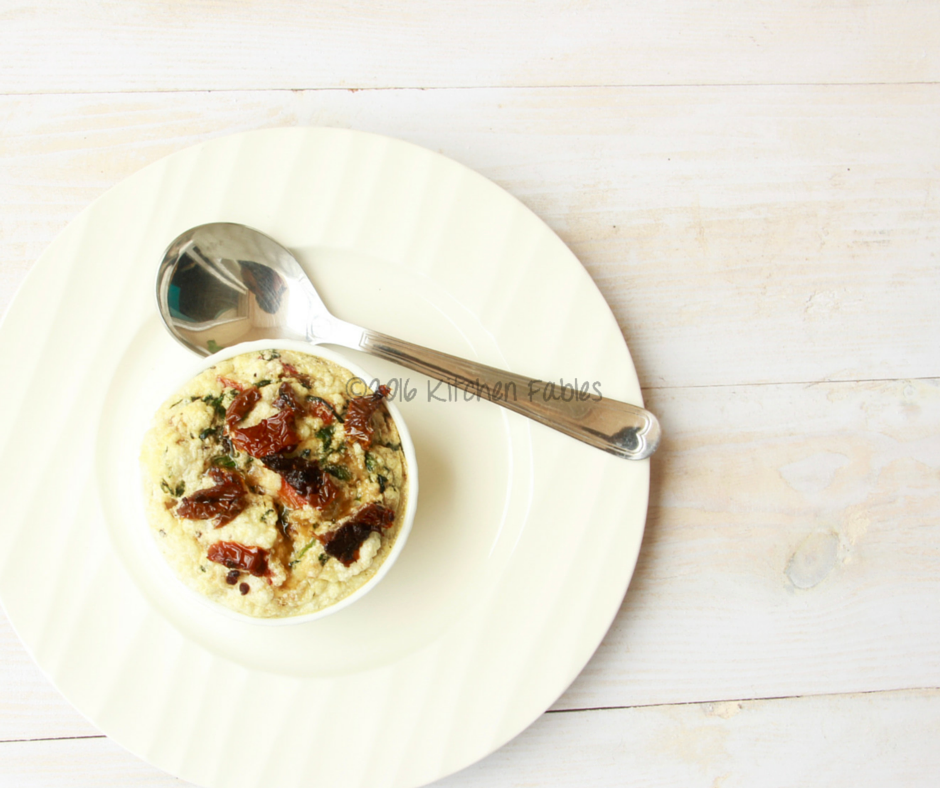 Eating healthy and tasty food are not mutually exclusive, and also not monotonous. To break the routine of scrambled eggs, I make egg muffins with oat meal and veggies. These muffins are quick and easy to make.
This recipe mentions cheese but those looking for weight loss should avoid it. You can also add other vegetables like carrots, beans, mushrooms, corn etc.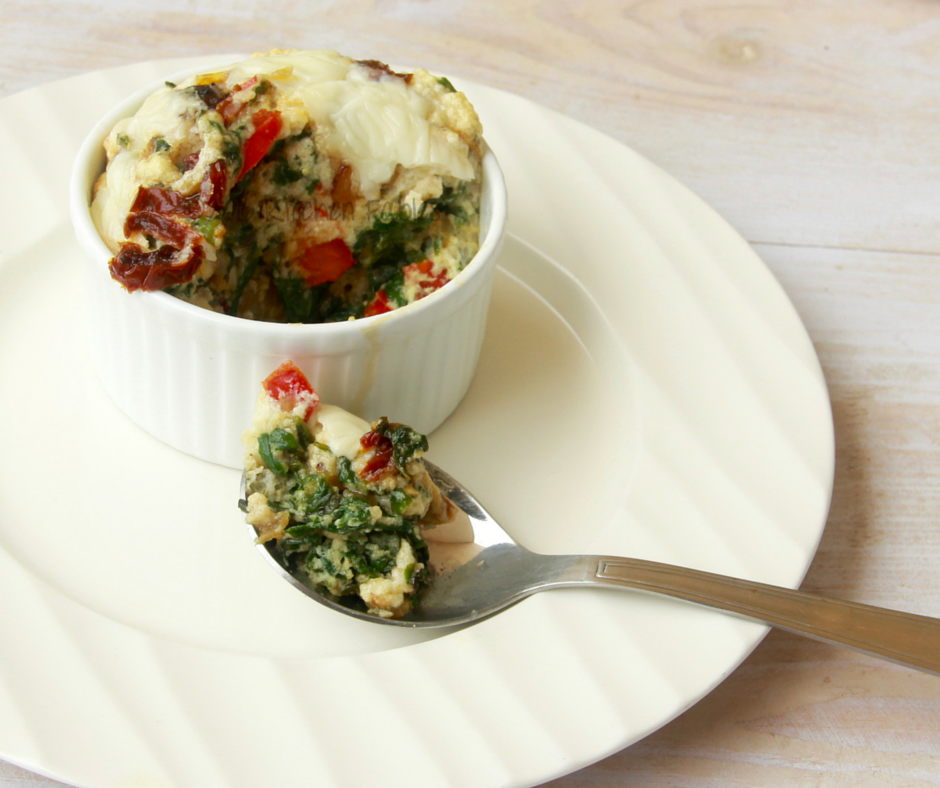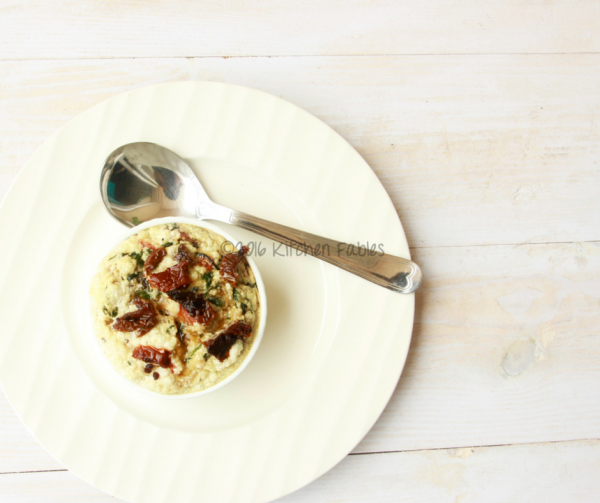 | | |
| --- | --- |
| | |
Pulse oats in a dry grinder for 30 seconds

In a pan heat oil, add garlic and stir till garlic is pink. Add onion and stir till onions are translucent.

Add chopped spinach and capsicum and stir till cooked. Add a little salt and oregano.

Pre heat oven at 190 degrees.

Beat the egg whites till they are fluffy, fold in oat meal and the cooked vegetables.

Pour the mixture in equal quantities in 3 oven proof bowls, put the sundried tomatoes and cheese on the top. Bake for 10 to 12 minutes.

To check if the muffins are done insert a toothpick , if it comes out clean the muffins are done.
If you like the recipe please show your support by clicking on the little heart below and if you would like to get notified whenever I post something new, please follow the blog. You will also find us on Facebook, Pinterest & Twitter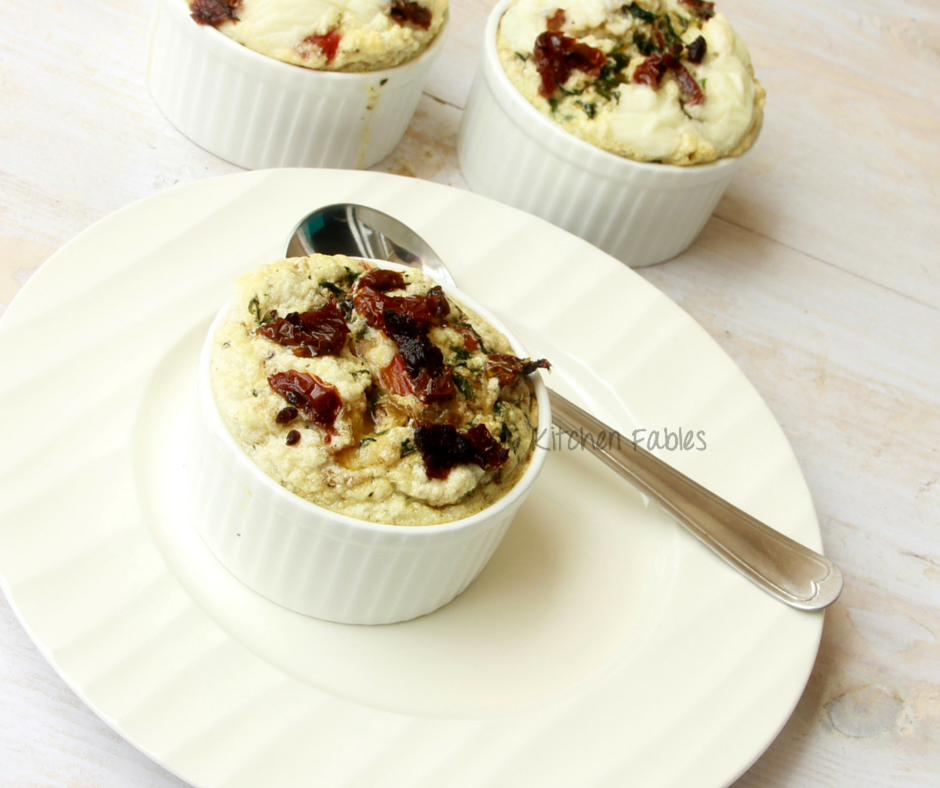 I would love to hear from you on how the recipe turned out for you, please leave a comment and rate it.