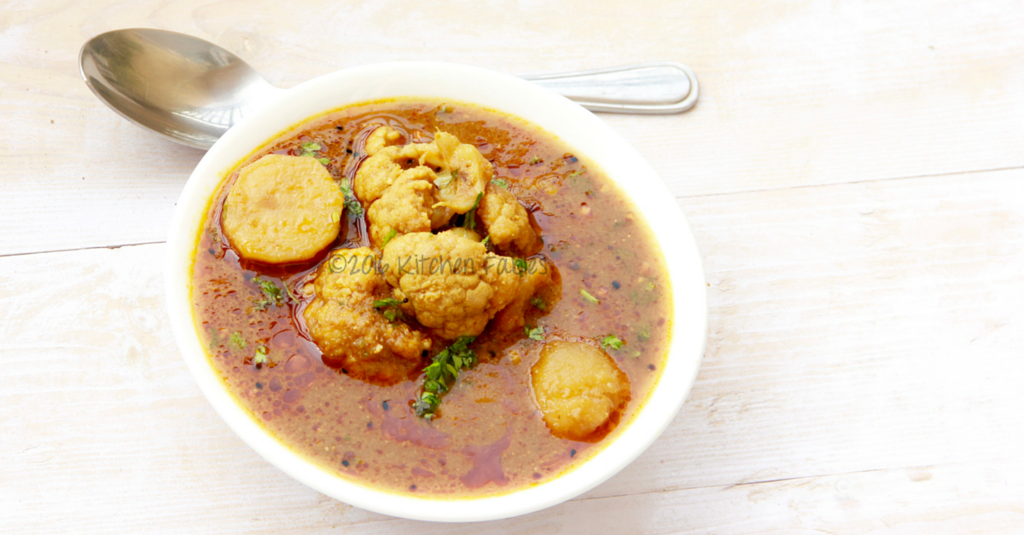 India has a large population strict vegetarians. Even those who eat non-vegetarian food do not eat it daily and the ones who do, would eat a small portion of meat along with other vegetables. This is an ideal way to balance proteins, carbs and fibre.
Potato and Cauliflower is a popular combination for Indian curries but we discovered the potato cauliflower gravy only during my father's posting in Varanasi. Varanasi is famous for it's temples, silk sarees, ghats of ganges river but there is much more to the city. There is a lot to be discovered in terms of food too, street food , small roadside shacks that sell local specialities.
This curry is very light and has unique flavours due to the use of Panch Phoran and Mustard oil. It can be served with Paratha, Chapati , Jeera rice , Pooris or Kachaudis ( Stuffed Pooris). I served it with palak ( spinach ) pooris.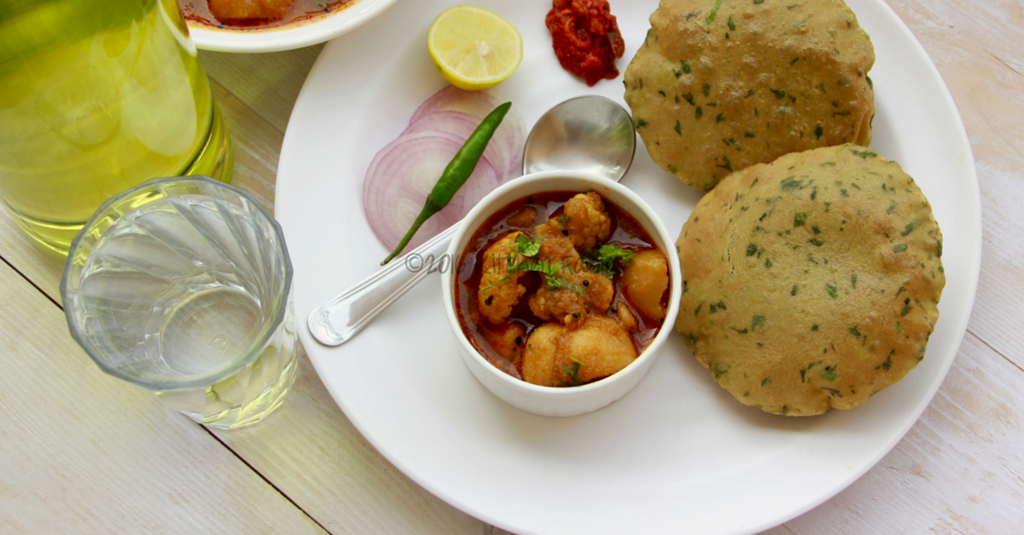 It is important to clean the Cauliflower before cooking, as there may be worms hiding in the florets. The easiest way to clean it is to soak the cauliflower in warm water and add 2 teaspoons of salt. Leave it for a minimum of half an hour. If there are any worms they would float on the water. Wash again with cold water and drain.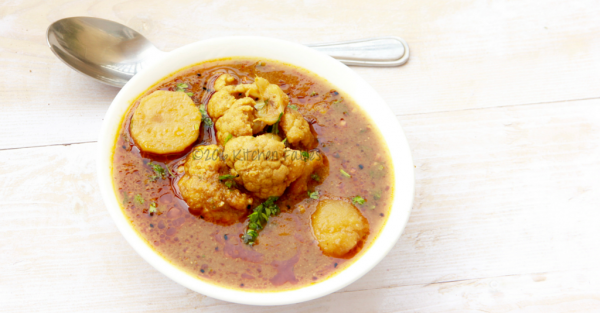 Wash and cut medium size cauliflower florets

Peal the potatoes and cut them into half

Finely chop the garlic and onion

In a pressure cooker heat mustard oil, add asafoetida and then add panch phoran

Add finely chopped garlic till golden brown and then add onions. Fry onions until they are golden brown , add a tablespoon water and cook.

Add turmeric, red chilli and coriander powder and cook for a minute

Add cauliflower and potato and stir for 2 -3 minutes

Add salt and water and pressure cook, lower the flame after the first whistle and switch off the gas after the second.

Garnish with fresh coriander and garam masala

Serve hot !! Drizzle ghee before serving.
If you like the recipe please show your support by hitting the little heart below and if you would like to be notified whenever I post a new recipe please click the follow me button.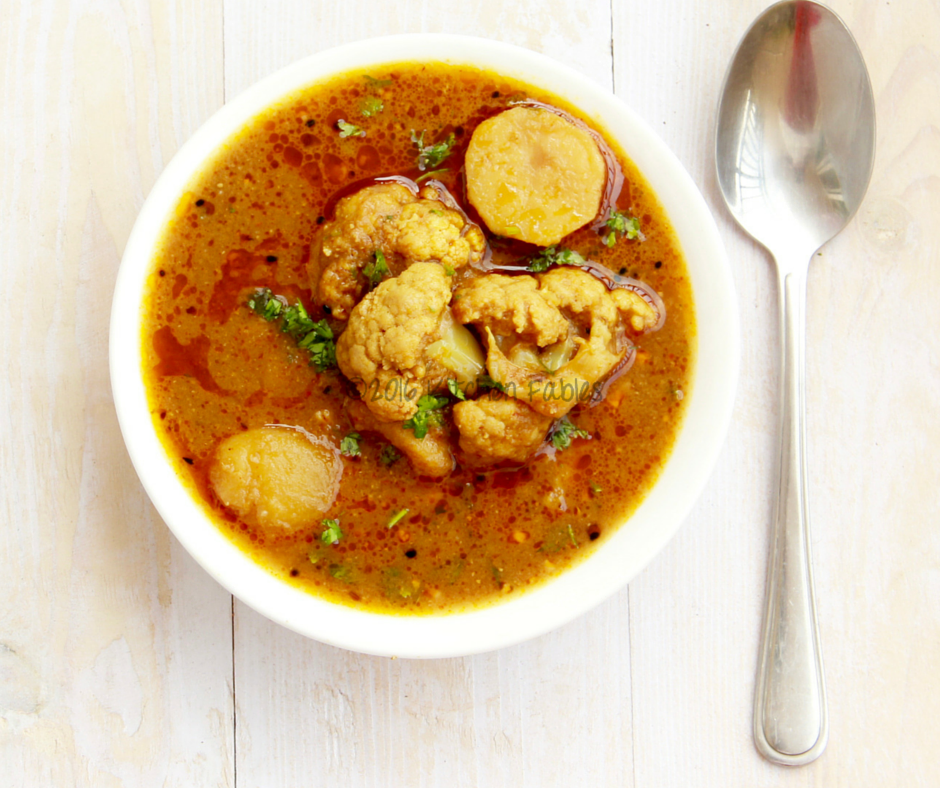 I would love to hear from you on how the recipe turned out for you, please leave a comment and rate it.